Zante Beaches

Tsilivi Reviews
---
Zakynthos Guide
---
Local Directory
---
WalkAbout

Street View Style Tours
---
Zante Maps
---
Tsilivi Taxis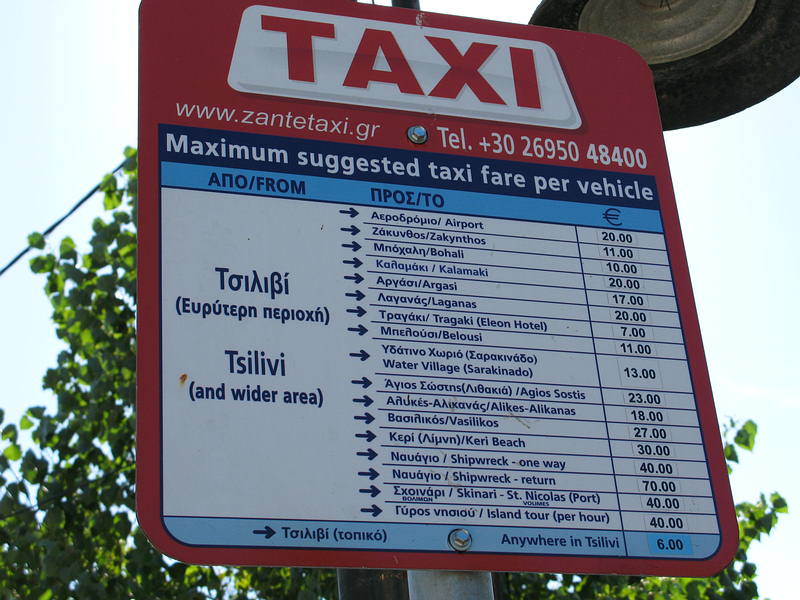 ---
Tsilivi Buses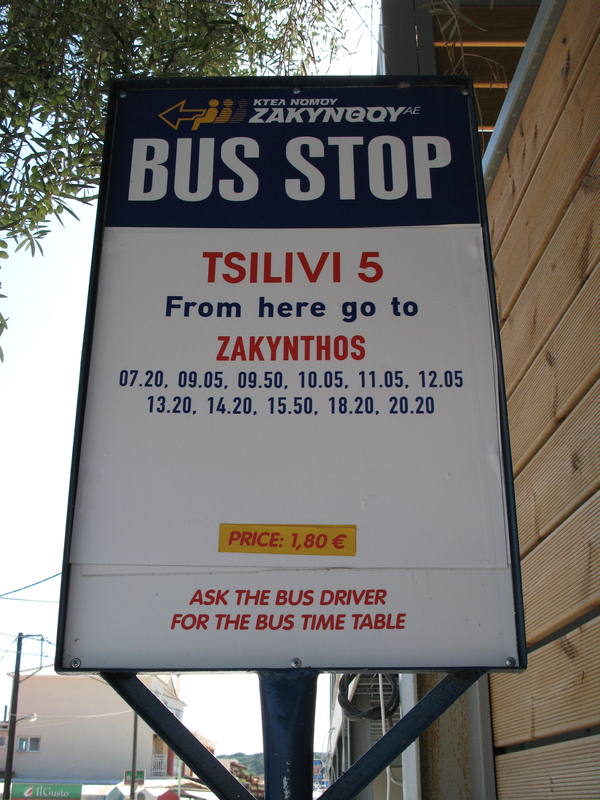 ---

+ Enlarge Map
Tsilivi Beach Hotel

(Accommodation in Tsilivi)

10/10
Claire F

hello, i would just like to say that i am also shocked that there are bad reviews about this hotel. we stayed there in 2008 and it was amazing... not majorly luxurious but it wouldnt be for such a good value price would it? the food was good, the rooms were spacious, the pool was massive, the shop was good, the bar and waiting staff were really really brillliant and i genuinely missed them when we left.

good on you Tsilivi Beach im glad to see you are still getting some good reviews at least! xxx

Claire & Neil 09-16 September 2008

10/10
Rachel B

We were slightly concerned beforehand at reading some critical reviews of Tsilivi Beach Hotel. We have just returned from a week there and had an absolutely brilliant holiday! This was our first all inclusive trip so didn't really know what to expect. I am an extremely fussy eater however found the food was nice, it would have been better still if the menu varied more during the week as it was a bit 'samey'. The location was brilliant - right on the beach. The complex itself was great, it was nice and clean and spacious with plenty of sunloungers / parasols etc available. Without a doubt though, the highlight of our holiday was the fantastic staff at the hotel! In particular Harri the barman who worked very long hours every day. He always had a friendly smile and great service to offer. Sam the entertainer was also a delight. We will 100% be returning again in the future.

10/10
Alison

How anyone could give this hotel a bad review beats me. It was fab! We thoroughly enjoyed our two weeks and will be back again next year.

10/10
John M

Had a gr8 time at the Tsilivi Beach Hotel.

Animation guys Sam, Rhys and Gabor were real stars. Work like trojans.

Bar Staff Hari and Andi were really nice

The Hotel itself is OK. The pool is clean and quite large and there was always plenty of beds. The food was OK. Never went hungry although the set up at the restaurant probably needs looked at and they need more staff. The waiters are run off thier feet. (Oh, and they really need to buy some more salt and pepper shakers) The rooms are basic which is OK but the room I had must have been a smoking room prior to the new legislation comong in and as a lifelong non smoker was close to walking out on day 1 as it was minging. We cleaned it and got some Aqua Pura airfreshners though and it was bearable.

The no noise thing was a little annoying? In a word, I think this hotel would be something really special if the owner would stay away and it was managed correctly.

Wondering why I gave 10/10? Because I would have given the animation guys 20/10 and that brought the average up.

10/10
Erica W
My husband and I first went to the Strofades Beach in May 2007 on a Bed and Breakfast basis, thought it was excellent, a lovely quiet location on the beach and only a short walk to the main town. We returned this year May 2009 , being the first week of the season the resort was very quiet the first few days ,and the beach on the first day was full of seaweed, the local authorities worked hard, and by the second day the beach was immaculate. The hotel had been slightly altered to accommodate evening meals. The food was brilliant, well done everyone . We are looking to visit again in September if we can get a good price deal, as you can imagine the pennies dont go as far as they use to. This Hotel has everything we required , on the beach, near the town, quiet location, friendly staff, good food, and comfortable accommodation. We even saw turtles in the little stream at the side of the hotel! We dont usually write reviews but felt the hotel deserves to receive credit where due. People are only too happy to complain but never bother when they have had a good time.

10/10
Sarah P
we returned home from this hotel on 02/07/2009 and i felt i had to write this review after reading the negative things said about it. we thoroughly enjoyed our week long stay and as this was our first experience of all inclusive we could not fault it. my daughter is a fussy eater and she had no problem with the choice provided. the entertainment boys (sam & rhys) were lovely and tried their best to get everyone involved in the activities and the barmen (hari & andi & brother) who i am sure worked 12/13 hours everyday made our holiday as they were genuinely friendly and created such a brilliant atmosphere and were continually smiling, we really miss them. the hotel was right on the beach and only minutes walk from the bus stop and the main road. we would definitely stay there again.

Rachelle P

have just booked up for this place for july 2009 but now beginning to wonder if i have made the right choice with the negative comments ??, have been to kalamaki and laganas before but have never stayed beachside ? please advise...
Neil M

The hotel is currently being extended, they have taken over the site of the lovely Thorn Bar on the beach. It is still a building site. Don't bother, go self catering and have a better time and more choice of bars and food.
1/10
Neil M

Keep away from this place. Who goes AI to Greece (you pay for your food and drink before you are hungry and thirsty??) it is killing a lovely place and driving the locals out of business and the way the outfit that owns the hotel is riding roughshod over the locals is appalling. The friendly Thorn Bar has gone and access along the beach to Freddies and beyond has been blocked off.

And in answer to the guy below the hotel has killed the Bolero too, opens at about 6:30pm and no-=one goes in - remember the days of Nikos and George etc??

3/10
Marcus C

Prior to booking our holiday, we read many complimentary reviews about this hotel. However, some people who were a tad worried that with 2008 being its first year as AI things could change for the worst. They were not wrong. However, the positives first. The location is truly wonderful. Right next to the sandy beach and with 2 excellent swimming pools within metres of each other no one could argue that it's location is brilliant. The hotel was also clean enough too. The AI food was varied enough with plenty of choice. Hardly Michelin star but definitely good enough for its 3* AI rating. We decided to go AI for 1 week in May mainly due to having 2 small children. Our previous AI experiences in Crete had both been excellent at the Europa Beach in Analipsi and the Vasia Beach in Sissi. Now what I don't know is whether for the 2008 season the staff had changed or whether it was just a change of culture in the hotel but something is badly wrong. For starters, upon our arrival we were informed that we'd have to pay 5 euros a day for Air Con and 25 euros for a cot, despite having been assured a family room with a cot that we'd already paid extra for. Having reluctantly paid the 25 euros for the cot, something happened which sums up this hotel. The cots were stored behind recption. I was merely handed the cot to take to our room myself alongside 2 suitcases. Amazing! Reluctantly reception helped me with this. One thing I noticed upon arrival was the mass of negative signage on display. Warnings everywhere that certain behaviour will not be tolerated etc. Hardly welcoming and just not necessary. And this negative attitude ran throughout the hotel during our visit. The bar staff were awful. A total inability to remember what you'd ordered within seconds of asking for something and service most definitely without a smile. The children's playground consisted of just one broken slide. Appalling. The ethos it seems was because you weren't actually handing over euros for drinks etc a smile would be too much to expect. There just wasn't a fun loving feeling about the place and many holidaymakers there at the same time as us were digruntled by their holiday experience at this hotel. I do hope they key their reviews otherwise I'll sound like a real whiner! Trust me there are far better AI hotels out there and no doubt just minutes away from this hotel in Tsilivi.

Paul

Hi Luke , the bolero was closed until about 10 days ago , it`s now re-opened but i`m afraid that we saw about 4 people in there all week !!! , George and Angela have gone and no-one seems to be using it at all .
10/10
Luke R
Not exactly a review of the Hotel - but does anyone who has stayed there in 2008 know if the Bolero bar is open ???? Its the bar over to the right as you walk out of the Hotel Main Entrance. If your going in the next few months, kindly let me know

cheers
10/10
Steph R

Just got back from two weeks stay at this hotel, it was our fourth time in ten years and it was great, it gets better everytime we go. The waiters and all the staff our lovely and very helpful, will definitely be going back in the future.
10/10
Ann & Lee

We were at the Tsilivi Beach Hotel from 21st June to 05th July this year. We had a fabulous time and would recommend this place to all. We fully intended to re-book for this place next year, but were informed by Maria (Thomas Cook Rep') that it will be going "All-Inclusive" by that time. The location of the place is amazing, right on the beach! If "All-Inclusive" is your kind of thing, then get it booked. We will be going back to Tsilivi next year, and had considered Planet apartments. If anyone has any comments or views on that place, please let us know.

Stephanie H
Got back from Tsilivi beach last week.This hotel is in a perfect location, right on the beach, and about half way down the main street which runs through Tsilivi. The only gripes we had were about selfish people (English and foreigners), who actually tied their towels to 'their' sunbeds for the whole time they were there. And the continental breakfast was nothing to write home about,so we ate in the boathouse where there was plenty of choice, from a full english, to egg or bacon on toast etc.Staff were very helpful and friendly, even to the point of locating my pillow which I took with me, that disappeared towards the end of our 2 weeks.

Would defo return to this hotel again, although we understand it is going all inclusive next year.
1/10
Sharon P

Hi All

Just come back from the Tsilivi Beach The location is great the hotel is good but i will not be going back again.
Stephanie H
Cheers Paul, I'm sure me and hubby could manage a pint or two, (just for you of course).1and a half weeks to go now woohoo.!!!!!!!!
10/10
Paul

Hi, got back last week , it`s a lovely hotel right on the beach and the b&b side has been done up nicely , we stayed self catering and it was our 4th time , can`t comment on the breakfast though . The BOLERO BAR behind the hotel does an excellent breakfast though and if you go say hi to george the owner for me , he`s a really top bloke , we`ve booked for next year at the APOLLON HOTEL 50 yards across the road as this hotel is going all inclusive . The rep MARIA is very helpful aswell , so enjoy your stay and have a mythos for me ...... YAMMAS ......... !!!!!!!!!!!!

9/10
Amy M

Hi there,

i arrived back from tsilivi hotel on sunday, i found the holiday the best i had been on in a long time, its was fantastic, the b&b side was fantastic looked all brand new, had alovely view. Very clean all staff very friendly. The maids were very good kept the room very clean. Food at breakfast was good really enjoyed it. Fantastic being so close to beach great location to tsilivi town. Really enjoyed holiday will be sure to go back again soon. The eating places in the town are fantastic the best food ive ever tasted. whoever has booked up here are very lucky. Pictures shown is the view from my balcony and the b&b part we stayed in.

Alan D

I have just booked to go to the tsilivi beach hotel in august 07 with TC, i have gone B&B even though i wanted to go SC, can someone please confirm what part of the complex will i be staying as i dont want to be in the "council complex" so can someone please confirm what i need to ask TC for so i can have the nice rooms with a balcony
Rachel L

Loved it at this hotel, it was wonderful. Couldn't ask for a nicer place.

If anyone has any photos of the restaurant and waiters or the hotel, I would really love to see them!
Angela S

i went to this hotel with my husband and little boy 2 yrs ago. the hotel was nice and the location was great.my only complaint would be i had a gold necklace and locket stolen out of the drawer in our room.like other people have said i should have got a safe but didnt feel neccasery. i did report it but the receptionist said they had never had any other reports of stealing in the hotel before.she said i probably lost it when i was out!

i would go back but get a safe next time and not take any jewellry!

Maeve P

My husband and I were at theTsilivi beach in june we had a wonderful holiday already booked for next year. So sorry to hear that people were robbed but it pays to get a safe no matter how many times you go to same hotel just so sorry that this has happened. Staff appeared to be kind but you never know.We love Zante and the Greek people, whoever goes try the Minir restaurant just around the corner from hotel, also Fiorintines and Romeos and not forgetting Red Lion they are all excellent. We hired a car and travelled around the views were out of this world you would not believe you were in greece areas so green and flowers every where. you must try it folks maeve parker

Paul

I`ve been here the last 3 years and it`s a great place , sorry to hear of your bad fortune , maria is normally very nice and helpful , although some staff can sometimes be a bit miserable but on the whole its a great hotel , i`ve already booked for next year and can`t wait , The only thing i will say is that the first thing we always do is get a safety deposit box , it`s essential for peace of mind and we always keep the key in a wallet or purse and never in the room in a suitcase etc , it`s such a shame that you save up to go and then you lose it all for the sake of about 25 euros , nowhere is safe no matter how many times you have been as the cleaners change all the time , but you shouldn`t have to go through this .

I hope this hasn`t put you off tsilivi though as its really nice , the location of the hotel is perfect , thats why we return every year , good luck in the future , i hope this hasn`t put other people off going as it a nice hotel

| | |
| --- | --- |
| Search for Tsilivi Beach Hotel in all of JustZante & the Messageboard | |
More Hotels and Apartments in Tsilivi...

Admiral Hotel | Al Mare Hotel | Alamis Apts | Alexandra Beach Hotel | Amarylis Hotel | Anetis Hotel | Apollon Hotel | Ariadne Hotel | Aspassia Studios | Athina Studios | Azure (Mediterranee) Hotel | Balcony Hotel | Calinica Hotel | Caravel Hotel | Christina Hotel | Contessina Hotel | Cosmopolitan Studios | Daisy Studios | Dannas Studios | Daphne Studios | Di Palai Hotel | Dinos Hotel | Erietta Apartments | Filoxenia Aparthotel | Georgia 2 | Georgia Apts | Glaros Studios | Iakinthos Hotel | Jupiter Hotel | Kandilas Hotel | Lazaros Hotel | Lesante Hotel | Litsa Studios | Manousis Studios | Mavrias Village Apartments | Mavrikos Hotel | Neraida Studios | Paradise Hotel | Park Hotel | Petros Hotel | Phoenix Beach Hotel | Planet Studios | Planos Aparthotel | Planos Bay Aparthotel | Planos Beach Hotel | Plaza Pallas Hotel | Princess Hotel | Razis Apartments | Sandy Maria Hotel | Seaview Apartments | Sophia | Spiros | St Denis Apartments | St Johns Villas | Strofades Hotel | Sunrise Hotel | Tom and John | Tsilivi Beach Hotel | Tsiolis Studios | Two Brothers Studios | Zante Maris Hotel | Zante Palace Hotel | Zante Star Hotel |