Zante Beaches

Tsilivi Reviews
---
Zakynthos Guide
---
Local Directory
---
WalkAbout

Street View Style Tours
---
Zante Maps
---
Tsilivi Taxis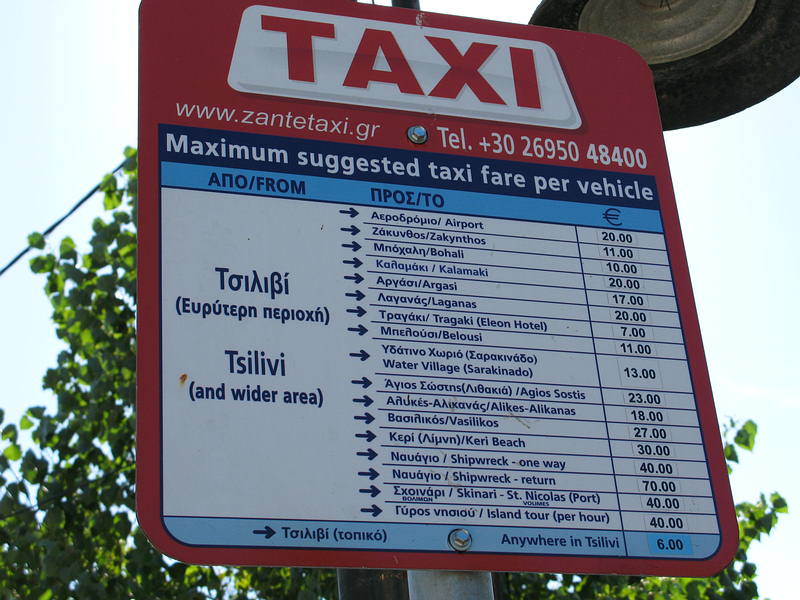 ---
Tsilivi Buses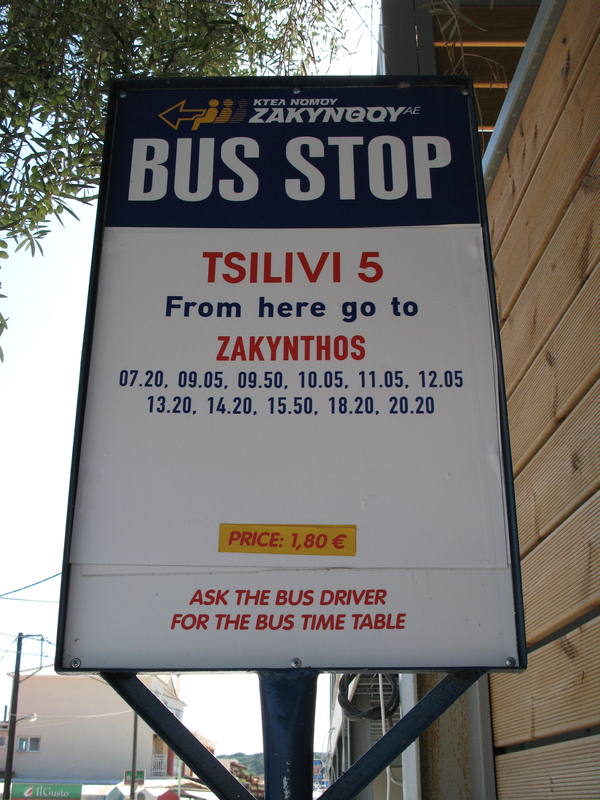 ---

+ Enlarge Map
Alexandra Beach Hotel

(Accommodation in Tsilivi)

4/10
Denis Nicholson
Unbelievable holiday, 18 people with us last year, 14 returning this year all inclusive! Staff where very helpful and friendly

1/10
Joe &

We were due to stay at this hotel for two weeks in July/August. One look at what was supposed to be our room told us, no way! The room was a forlorn dull uninviting sad cell. I have seen better rooms in hostels twenty years ago. This forsaken offering had furniture from the seventies painted grey. The bed coverings were torn and badly faded. In one area a fridge was on top of a luggage rack and on top of that a small telly perched precariously. The toilet/shower area was totally inadequate. It did not say holiday! It took us only seconds to decide it wasn't for us. Hotel staff were unable, and I thought unwilling, to assist us with a change to something that would say holiday, chill, relax! Another holidaymaker had a similar complaint at that time and on the plane home another had a complaint. Our tour operator was able to assist us with a relocation when they finally understood that we were not for staying.

8/10
Laura S
I came back from Zante 2 weeks ago and thought i'd come leave a review. I stayed at the Alexandra Beach Hotel in Tsilivi for a wedding. Our first thoughts about our hotel room were that is was very basic; this was until we had been there 2 days and the rest of our party arrived. Our friends (the wedding couple) had an 18 month old and were originally given a 1st floor room with a balcony not suited to children, they were moved but it was a lot of up and down and put a downer on their 1st day there. Once everyone was situated we checked out each others rooms and decided that compared to the other 3 rooms our friends were in ours was actually a luxury! dont be fooled by the thought of a 'Bungalow' its not as it sounds, it is a small room that is right next to the pool bar that will play music until 3 or 4am (if this is your thing then please go ahead lol) besides the actual rooms the hotel was nice, the thing I didnt like was that they dont have safety deposit boxes in your room (as I have always had in other places) and you have to pay 5 euros per day for air con. The reception desk were okay and fairly friendly, the bar staff and waiters were very polite and efficient.

While the beach right next to the hotel is great for kids (except the sea urchins! ouch!) the pool is not. It was clearly marked up wrong and was rather deep all the way through, it had a slope that suddenly dropped into what looked like at least 3 metres. The food was okay and had an adequate variety but not much more, which is okay if you want to eat out at the various restaurants surrounding the area. Tsilivi itself was fantatstic. There was plenty to do and a lovely street to wander down. We went on the turtle tour which was brilliant as they let you get off the boat and into the sea several times. The Friday beach parties were good though they took a while to get going. There were several weddings throughout the 2 weeks that were lovely to watch as well. Overall the hotel selling point is its absoloutly stunning views. I have never seen anything like it, from one side of the hotel you can see Kefalonia clearly and the Greece mainland the other side, both are gorgeous and very nice to photograph during sunset. I would definately go back to Zante and Tsilivi in particular, even to this very hotel if I could have a room the same as the one I had!

7/10
Linda W
I was fortunate to visit in July 2009 and enjoyed Tsilivi enormously. I stayed with my daughter who had visited last year. She was not so impressed with the accommodation on this occasion, staying in the apartments at the rear. The bathrooms were very basic. Apart from the noise from the wedding parties, which were numerous, we were happy with our lot. The staff were very efficient and friendly and the atmosphere good. the beach especially was very good for children and very inviting. I would definitely come again.

9/10
Phil

I have just come back from a week's stay at the AB Hotel. I have been to Zakynthos and other islands in Greece several times and this is one of the best hotels I have stayed at, save for the 9 Muses in Skala, Kefalonia. In my view it is the best in Tsilivi.

I stayed in a hotel suite overlooking the sea and the views from the balcony were fantastic. I didn't get to see inside the bungalows but I hear they are good too.

The suites are spacious, clean and very comfortable.

Breakfast was interesting with a variety of offerings but based mostly on the continental style, breads, cheese, ham, omelets, cereal, yoghurt, etc - plenty to go at.

Whilst the hotel was full it wasn't too busy or noisey, just pleasant. Probably the most noise came from my two children, in particular my 4 year old daughter!

The hotel is up a hill which tests the thighs and cardio vascular system after a heavy meal and a few drinks in the village but it's easily manageable unless you are particularly infirm or unfit. If you are worried about getting up the hill after a skinfull - don't stay there, it's not for you.

I'd categorise this hotel at the higher end of the market - not a football shirt in sight!

Go to the AB Hotel if you like a bit more refinement on your holiday. If you like Karaoke, Bingo, Quiz Nights and A Full English Breakfast - don't!

For me this hotel deserves a 9 out of 10.

Luke P

I thought the beach party was awesome all the bar staff there were absoultly fantastic me and me m8s proper had a laugh if i could give it 2 thumbs up i wud. The best thing is that u get smashed and then jump in the sea WOOO HOOOOOO!!!!!!

Emma D

We have just got back from Zante, we did not stay at the Alexandra Beach hotel, we were staying at the Planos Apart hotel, however we came down to the Alexandra beach everyday. We would like to commend you on your excellent beach bar, we eat there every day, the food was delicious, and a great choice, the atmosphere was great and the staff were attentive and friendly, we especially would like to thank the Dutch lady (unsure of her name) for her friendlyness and kindness, and me and my sister would like to thank her again for our icecreams that she bought for us, as my sister had spent the money on DVD's and the rest of the money was back at our room! We would like to thank the sun bed man, as he was nice and we came last year and was glad that he was still there. The beach was always clean and the chairs were always neat, we are sad that we have come home we hope to return again for our third time next year. From Emma and family

Allie M

My finace and i went to Zante for the first time last September 2005, and when we saw the Alexandra Beach Hotel we were taken aback. The staff at the beach bar were fantastic. The music they played during the day added a perfect touch to the relaxation and atmosphere. On our last night at Tsilivi we decided to take a look around the holel and again we were in awe. The scenery was breathtaking and the hotel itself seemed very clean and spacious. We are getting married on the beach at Tsilivi in 11 weeks time and i couldn't think of a better place to marry. My fiance and i can't wait to return to Tsilivi and are counting down the days.

The only drawback we have is that we wish we could stay longer than 2 wks this time as Greece is a beautiful country and the people are extremely friendly. If this is your first time going to Tsilivi, make sure to check out the Two Brothers Cocktail Bar. It's the BEST place to go for a great night!!

Nigel T

Excellent all round! The staff are superb, especially on reception - they sorted out a massive problem we had (with another hotel !!!!!) and did their best to arrange for us to move here - SO glad we did. We were even given a 'superior room' in the new wing overlooking the whole of Tsilivi and out over the Ionion Sea towards the mainland and Kefalonia - we spent some whole days on the balcony it was that nice! The location of this hotel is easily the best in the resort.

Breakfast was above average for Greece and was always fresh and plentiful, with enough choice for everyone. Evening meals were even better, with a choice of about four main courses - one being the best meal we ate all fortnight (including the many meals we ate out).

The whole complex has an outstanding number of different places to sit and relax - the garden terrace, the sea-side restaurant terrace, the pool bar terrace, the lounge bar terrace, the pool side, the beach bar, the beach itself, the road leading up to the hotel - or the balcony of course!

The hotel was spotless throughout and well maintained. There are 3 bars serving anything you can think of - and the food at the beach bar (from lunchtime) was superb! You really didn't need to leave the hotel at all if you didn't want to - especially if you didn't fancy the steep hill down to the start of the resort (it was much harder returning, especially after a few too many cocktails!

).

We looked closely at quite a few hotels whilst we were there (for future reference) and we only saw one to equal/better this. If you can get a room with 'THE view', you will not be wish you'd gone elsewhere.

Rara R

alexandra beach bar
Can U Help?
Danielle
Does anyone have any pictures of the beach party?
Martin H
Myself and 2 mates have just stayed for 7 days and we thought it was 1st class. The location, I would think is unequalled on the Island. The view from our room (suite) was panoramic. Our balcony was 6m x 4.5m! The cleaner was brilliant, even folding our clothes up! The receptionists were very amenable, with nothing too much trouble at all. The bar and restaurant staff were very good too, treated you as a friend really.We ate in the restaurant which is a buffet 3 course and it was very good indeed. There were plenty of places to sit in and around the hotel buildings to read and enjoy a drink. All in all, I would without hesitation go back there again. there was a wedding party when we were there, and I thought it was great - people enjoying themselves - thats what its all about!

Rara R

hello. beenback to the alexandra beach 3 years running and everytime there is something new breakfast was a lot better this yearno cold chips ana very wide range i found dinner nicer too. the beach parties great as always the staff are excellent and so friendly and theyalways recognise us wen we go back and you get to know the whole family. it couldnt be better!! theylooked after my sister really wellbecause she had a broken foot and they were always there to help us. thankyou. if you are planning on going here then go for it because honestly you wont regret it. great for children aswell byeeeeeee x x x

Karon S
Hi i'm Karon from the Courser Chinese Restaurant. It seems that many of you only discover us towards the end of your holidays - don't leave us till your last night, because i promise you will want more. We are next to Foodies supermarket, opposite the Kaliva Bar. So if its great food, big portions and friendly service you are after (i'm one of your waitresses !!!), then come and visit us - we do fantastic curries too. By the way, there seems to be a lot of interest in my accent, so lets make it a bit more interesting - a free 1/2ltr carafe of local wine to those of you who can guess where i'm from.

Peter G
Went to this hotel in 2004 and i have to say that i was very upset at the way the hotel staff were unhelpfull with the problems we had. When we arrived the views were outstanding and the room was clean and a good size but it seemed to go down hill from there. First of all was the food I dont expect 5* stanard but COLD CHIPS FOTR BREAKFAST was a bit much even for me.By far the biggest problem was the wedding partys around the pool area EVERY SATURDAY NIGHT untill 2-3 in the morning was a bit much and when i had cause to complain i was told that we were warned two days before hand that there was a wedding which was not much help as i pointed outwe were staying there after all!!!!!.It seems that all the Holiday reps have complained but the owners dont seem to "care about the other guests " as it was put to me by one of the reps. Would not go there again or recomend it-

Shauna Q
Hi to everyone at the Alexandra especially Alex and Panos at the beach bar. I worked during the day at the bar on the beach, I had an excellent experience working here, really a great family to work for. The alexandra is located right on the beach brilliant views looking out towards greece mainland and Kefalonia. You should see it at nightime if you like to eat with a view try the hotels restaurant (which is open to all) one evening, its located up the stairs beside the beach bar. Also they have the best Beach parties every Friday night from 9 til the morning great if you like a change from sitting in a stuffy bar all night. I would definitly recommend this hotel for its location, excellent staff and of course their cheese burgers which I more less lived on. Best choice of hotel for a unforgetable holiday. Shauna xoxox



Sarah H
We sadly got back from tsilivi 2 weeks ago!Hotel Alexandra was brilliant.The views made the daily hill climb worth it,the pool was lovely really clean and warm!The meals weren't up to much and the room we stayed in was just too small for 4 people but apart from that everything was great.The staff were really friendly and helpful and spoke excellent English, it was a fantastic holiday and we can't wait to go back!
Rose H
What a wonderful Hotel, truly worth the walk up the hill so that you get the fabulous views!
Very very clean with friendly staff.Don't understand the problem with the breakfast as they have a range of hot and cold food that was just right and the evening meals were great, as a vegetarian I am harder to please but there was plenty for me to choose from.
The Skool Disco, Beach Party and Quiz nights were well organised and enjoyable.
Looking forward to going back next year and booking directly with the hotel.
Marie K
A wonderful hotel - just back from our third visit in three years. The location is out of this world, the family who own the hotel and their staff could not be more pleasant and helpful. Food excellent, rooms kept wonderfully clean and are very well furnished. All in all an ideal hotel for anyone who likes a relaxed atmosphere, good food, entertainment and views out over the Ionian towards Kefallonia and the mainland of Greece.
Richard P
Excellent location with superb views. Friendly staff who all seemed to be related. Just far enough from the town so its really quiet but near enough to have an alternative to the boring breakfasts.Dinners are nice. Watch the concrete ramp to the beach though - can be a bit slippy due to the shower drains. Seems the best placed Hotel in Tsilivi.

Scott W
very very clean very very very quiet and very very very very good location it was brill!!!! 10/10 staff were bad asssssssss they were so friendly.the rep was a bit gay.talks a bit out of his backside
n e way the pool was nice clear and cool.sea was nice,a bit salty though,i was very shocked.the canadion guy thats give ya drinks at din is well frendly.the dinner was nice.though brek was a bit plop.all you got was bread,egg and french toast.with orange squash. so overall it was cool,so cool i might come back.cause i liked the toast.any qs ask me i will reply soon. ok,bye p.s the pool table is worse than a pool table cya l8er dudes p.s cya
Jack W
I will never forget my holidays in the Alexandra Beach Hotel in Tsilivi.Everything was perfect, the hotel, the staff, the food, the views were all I was looking for. Everybody makes you feel like home and that is what makes it even more special!I strongly reccomend this hotel and I will definitely go back!!!
Can U Help?
Scott W
can someone please give me some info on the alexanda beach hotel!and how cold is the air condinion.what are the beaches like.is there a water park.please please reply i would really apreciate it
thanks scott
Helen J
Just got back from a wonderful 2 weeks at The Alexandra Beach. This must have the best view from a bar on the whole island. All of the staff where very friendly but I got confused as to who is who because it really is a family run business!!

The hotel was very clean and the airconditioning was fantastic - we really needed it because it was very hot!

Breakfast was fine just boring!

Fell in love with the owners son Timos but he already has an english wife!!!

I was sorry to read comments from someone that didn't like it beacuse I would recommend this hotel.



The S
Mmmm, mixed reviews for this hotel. It depends really where you are given a room. The one i had was plenty big enough, if a bit basic but other people i travelled with had very small rooms.

The receptionist staff sometimes looked at you as if you 'weren't quite there' when you came to them with a problem. There were a few minor problems with my room but they were eventually repaired. The waiters in the restaurant could also be a little abrupt (except the Canadian/Greek guy). The exception was Spiros in the hotel bar, who was the 'perfect host' although he won't win any prizes for serving drinks at speed.

The evening meal was passable but breakfast was very disappointing. If you're looking for a Full English forget it. Go to the local bars at the bottom of the hill. They are worth paying extra for even though you have already paid for breakfast at the hotel.

The saving grace for this hotel was the location. It can't be bettered. It is located above the beach with a great view in the background. You eat your meals in a builing away from the hotel overlooking the wonderful sights. Nearly heaven !





| | |
| --- | --- |
| Search for Alexandra Beach Hotel in all of JustZante & the Messageboard | |
More Hotels and Apartments in Tsilivi...

Admiral Hotel | Al Mare Hotel | Alamis Apts | Alexandra Beach Hotel | Amarylis Hotel | Anetis Hotel | Apollon Hotel | Ariadne Hotel | Aspassia Studios | Athina Studios | Azure (Mediterranee) Hotel | Balcony Hotel | Calinica Hotel | Caravel Hotel | Christina Hotel | Contessina Hotel | Cosmopolitan Studios | Daisy Studios | Dannas Studios | Daphne Studios | Di Palai Hotel | Dinos Hotel | Erietta Apartments | Filoxenia Aparthotel | Georgia 2 | Georgia Apts | Glaros Studios | Iakinthos Hotel | Jupiter Hotel | Kandilas Hotel | Lazaros Hotel | Lesante Hotel | Litsa Studios | Manousis Studios | Mavrias Village Apartments | Mavrikos Hotel | Neraida Studios | Paradise Hotel | Park Hotel | Petros Hotel | Phoenix Beach Hotel | Planet Studios | Planos Aparthotel | Planos Bay Aparthotel | Planos Beach Hotel | Plaza Pallas Hotel | Princess Hotel | Razis Apartments | Sandy Maria Hotel | Seaview Apartments | Sophia | Spiros | St Denis Apartments | St Johns Villas | Strofades Hotel | Sunrise Hotel | Tom and John | Tsilivi Beach Hotel | Tsiolis Studios | Two Brothers Studios | Zante Maris Hotel | Zante Palace Hotel | Zante Star Hotel |