Zante Beaches

Tsilivi Reviews
---
Zakynthos Guide
---
Local Directory
---
WalkAbout

Street View Style Tours
---
Zante Maps
---
Tsilivi Taxis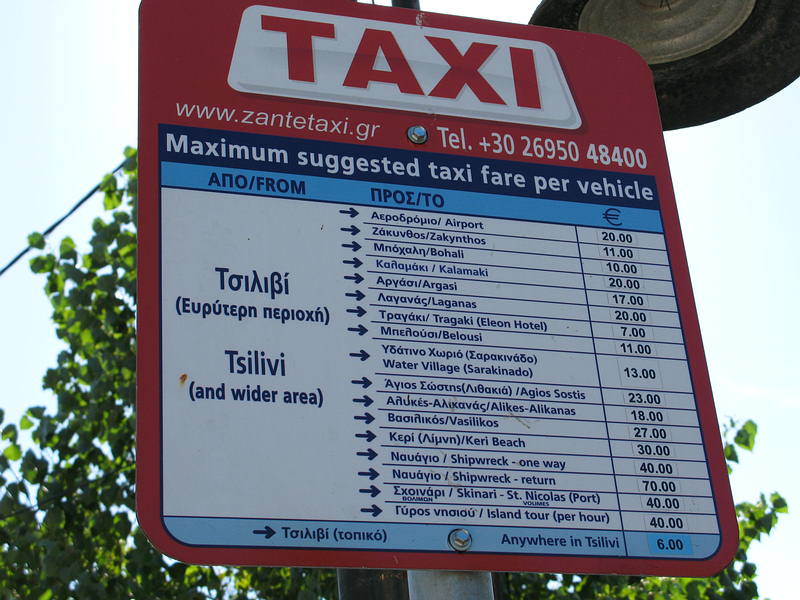 ---
Tsilivi Buses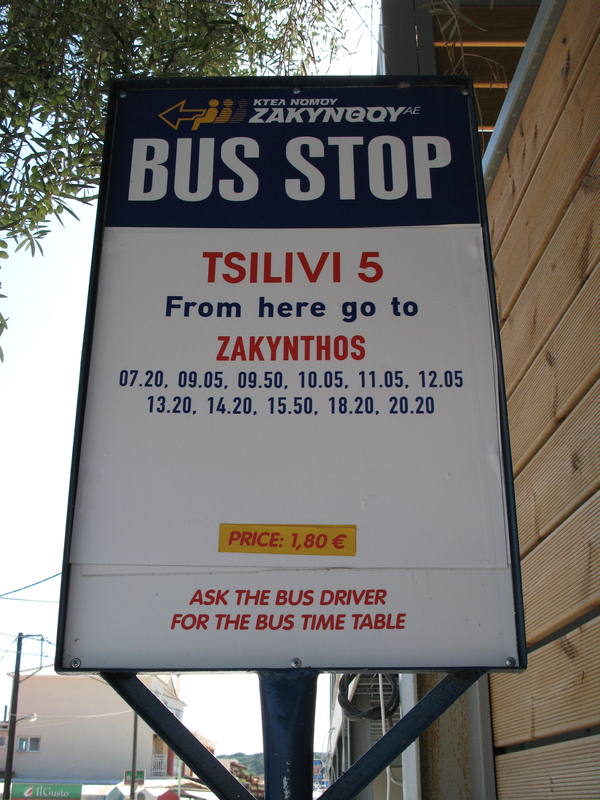 ---

Manousis Studios

(Accommodation in Tsilivi)

Mary L
Thinking of booking B&B at Manousis does anyone know if that is full English
Corinp P
The daisy is just in front of manousis you can see the back of daisy from the

rooms. manousis is just about 800 meters from the main road. you will have an excellent holiday ita a

fantastic place to stay we are going again on august 27th cant wait
Can U Help?
Cairocuz C
We are booking to stay at the manousis studios in 2015,we can't find there location on any maps,are they near to the daisy studios? Thanks for any help
10/10
Peter H
Dont know if anyone has replied to Lewley Reads question, but yes kettles are provided.We have been using the Manousis for years and cant fault it.Give it a go you wont be disappointed.
Sunny L
Do the rooms have kettles , toaster and TV ?
Sunny L
Is there any pics of the inside of rooms for one person do they have TV and self catering facilites?
10/10
Jenny W
marvellous 2 weeks here again. Yanni Sakis and Rula can not do too much for you. My partner is disabled and they are so helpful. My son and daughter in law came with us this time and they thought the setting magical no big hotels beautiful scenery and handy to the village and beach. We can't wait to holiday there again
Can U Help?
Lewley Read
We have booked to come here Aug 2015... Can anyone tell me if they have kettles, i heard they had toasters too.can anyone help? Thanks
10/10
Walter T
my wife myself and family returned middle of july had yet another great time at these apts very clean and welcoming, thinking of booking next year, we have been here 5 times and each time perfect thanks to all sakis yanis and rula .hope to see you there corey at the same date its like meeting up with family every year great atmosphere cant give these apts a bad name sorry to leave to come back home see you all next year .
10/10
Corin P
well yet another year at the manousis and it is still the same yianni sakis and rula nothing to much trouble makes your stay the best clean linen every couple of days and the rooms were cleaned to a very high standard the place is spotless well done to you all we are going back again next year if not before.

10/10
Sarah H
Hi Me and my boyfriend have just returned from a weeks holiday at the Manousis Studios and we had an absolutely fantastic stay. The location of the apartments is great. Really quiet and relaxing with a lovely pool. No noise from the street as it's down it's own track. Some people might think this is a problem but it is only 5 mins if you're a fast walker and 10 if you just want to stroll. Plus the breach it literally a short walk down the road and it's gorgeous. Not backed on to by hotels and lots of people as it is further down. There is also a little shop at the end of the road that leads to the hotel which is really handy (you need to walk into town for papers thought) The pool bar and food is great. Full English was spot on and only 5 eros (tea/ coffee, juice and toast all included). Sausage and bacon baps also great, not to mention the huge chicken club sandwich which I really enjoyed. The service by the staff was really friendly and efficient. The rooms were basic but it is only 2/3 star, but lets face it you don't spend much time there. I would highly recommend this place for couples and families.

10/10
Peter H
visited in june this year,second visit.Thanks to YANIS.SAKI RULA.As usual nothing to much trouble.try these apartments you wont be disappointed.Already looking to book for next year.
10/10
Corin P
well this was a fab holiday just got back from the manousis and the place was very clean and yiannis and sakis was brilliant nothing was to much trouble for them they looked after us very well all in all this place is not to be missed corin penrose and family.
10/10
Frank W
Returned last Thursday from these studios, we are both pensioners and appreciated the peace and quiet of the area. The staff, still the same as in the last review, were brilliant, the whole complex is clean and maintained to the highest standard. Easy access to retaurants, bars, beach and supermarkets. We will return for another two weeks next year, if not before.
Steve S
Hi ,,
Can anyone help me....
Do they have internet connection???


10/10
Doug B
A big thanks to yiannis, Sakis, Rula, and all the other staff my 4th visit to the Manousis in under two years both visits this summer were as good as ever always made to feel welcome and the pool and apartments are kept spotless. Location is ideal if you like peace and quite late at night and during the day but only a five minute walk from the town.Once again a big thanks from Doug, Gillian, Ryan and Connor

10/10
Zoe T
We have just go back from our first visit to Zante.
The Manousis Studios are a lovely place to stay. I had looked at the website first and can honestly say its exactly as advertised. The communal areas are spotless, the pool is cleaned every night, and the bar area is clean and airy. We stayed in a quad room with two twins and a separate double room and there was so much space. Again they were spotlessly clean and the cleaner came in every day. They were cool and airy and had obviously been recently decorated. We were obviously there quite early in the season, so it was pretty quiet, but that was fine for us!
Sakis, Yanni and Rula were lovely, nothing was too much trouble and they were so friendly. The food from the poolside bar was good if you don't fancy the short walk into Tsilvi town, but there plenty of restaurants there too. The location is excellent, near enough to town and the beach, but off the beaten track so its very quiet. It was mainly couples and families who were there so there was never much noise at ight.
The Greek night on the Saturday night is an absolute must, it was great food and entertainment and a good time was had by all. I would thoroughly recommend the Manousis studios and we will definitely be going back next year!!



10/10
Patricia D

we have been to these apartments twice and can honestly say that they are spotless. they are down a quiet country lane but not too far from all the bars and restaraunts. highly recommended
9/10
Anna D
Have just returned from a one week stay at the Manousis Apartments and I echo the words already stated in other comments. The rooms are lovely, clean and large and I mean large! The pool area was great although never got to use it much only because the weather was not so great I will return to the Isalnd of Zante and the resort of Tsilivi without a doubt and I will more than likely stay here again

10/10
Paul R

holiday was for one week from the 1st oct 2009.

a very clean hotel. the room was spacious and well kept. typical greek basic though. we took our travel kettle but found a kettle was provided. the food which you can order from the bar is excellent and the hospitality of rula and sakkis was second to none. the soft sandy beach is 5 - 10 mins walk away. the town center is 5 - 10 mins walk. there is a small shop selling all the necessaries at the end of the drive and a larger store just round the corner. excellent place to stay if you like the night life of town then somewhere quiet to sleep. we will be returning. the bar was closed by mid night when we was there because of the lack of people (end of season) so sleeping not a problem. not sure what it would be like in high season. if your apt is opposite the bar it might be a problem. but there is a second block which we stayed in which is off to one side, see pic.

inconclusion, we loved it and will return.


paul & zoe

10/10
Sarah B

Laura,

I have stayed at Manousis twice and both times have been brilliant. It is a 10 minute 2walk to the beach and 10-15 minute walk to the centre. It is really quiet as it is away from the centre and if you don't know where it is you would walk past. The rooms are really clean, I think they do 3 different types. We always get the 2/2 Studio and it is quite big. The 2 owners are lovely and can't do enough for you. They do a Greek Night every week which is excellent value for money and the meal is always gorgeous.

We won't stay anywhere else now and have booked to go back next year.

I have attached a map so you can see exactly where it is.

Also, if anyone has stayed there for the first time at the end of this August, I would just like to say that the road was supposed to be done in April before the holiday season began but the contractors turned up early morning before the owner got in and dumped all of the tar, they never turned up to finish it either. The owners are absolutely fuming and are worried that people will not return. I can honestly say that everytime I have stayed it has been in perfect condition and the drive will be finished for next year.

Laura W
Hello just wondered if anyone that had stayed at the manousis studios recently could tell me more about them i.e location ,what they are near ?? how near they are to town and beach,what the rooms are like ?? etc just any information please thanks Laura

10/10
Mark S

Spent a fabulous week here during the spring bank holiday during may, It was our first time in zante, Been to many greek islands over the last 10 yrs but zante the best by far. Stopped in room 105 right opposite the bar area on the ground floor, which was perfect for us as we had our little man with us, aged 18 months, so no stairs to worry about with a buggy. Hotel was spottless, and cleaned every day, the cleaner even mopped all around the pool at 7am,,,great food, english and greek, serving all day and evening. the staff are so good and cant do enough for you, and if your the last one in the bar at night he even buys you a few nightcaps,MANY THANKS, I am trying to get back here in august. depending on funds as baby no2 is on the way. met some great people here, Would recommend this place to anybody looking for a quiet spot, but the night life 5 mins away if you want it. Book this place, you wont regret it. Yammas you beauts, all the best.. Belinda, Mark and little connor,,

4/10
Suzanne G

just spent 2 weeks at manousis or maybe not. Booked privately with sakis and yianni for quad apartment, we never got into manousis rooms 1st of all got small hut(through bushes) then got moved to the Litsa studios for 2nd week (also through bushes). Although these rooms were ok they did not have amenities which are advertised for manousis on their website. It is better to book through olympic and get a decent room which will cost you a lot less than going private. This was our 2nd time at these apartments and maybe our last. Sakis yianni and rula were good hosts otherwise, but need to take better care with private guests!!!!!!

10/10
Yvonne J
We have just come back from spending two weeks at these apartments and I cannot fault them at all.

Yianni, Sakkis and all of their staff are so very friendly and helpful and the cleaning staff never stop.

The apartments are far enough away from town to relax and get a goodnight's sleep but near enough to enjoy all that the town has to offer.

I can't wait to go back..

| | |
| --- | --- |
| Search for Manousis Studios in all of JustZante & the Messageboard | |
More Hotels and Apartments in Tsilivi...

Admiral Hotel | Al Mare Hotel | Alamis Apts | Alexandra Beach Hotel | Amarylis Hotel | Anetis Hotel | Apollon Hotel | Ariadne Hotel | Aspassia Studios | Athina Studios | Azure (Mediterranee) Hotel | Balcony Hotel | Calinica Hotel | Caravel Hotel | Christina Hotel | Contessina Hotel | Cosmopolitan Studios | Daisy Studios | Dannas Studios | Daphne Studios | Di Palai Hotel | Dinos Hotel | Erietta Apartments | Filoxenia Aparthotel | Georgia 2 | Georgia Apts | Glaros Studios | Iakinthos Hotel | Jupiter Hotel | Kandilas Hotel | Lazaros Hotel | Lesante Hotel | Litsa Studios | Manousis Studios | Mavrias Village Apartments | Mavrikos Hotel | Neraida Studios | Paradise Hotel | Park Hotel | Petros Hotel | Phoenix Beach Hotel | Planet Studios | Planos Aparthotel | Planos Bay Aparthotel | Planos Beach Hotel | Plaza Pallas Hotel | Princess Hotel | Razis Apartments | Sandy Maria Hotel | Seaview Apartments | Sophia | Spiros | St Denis Apartments | St Johns Villas | Strofades Hotel | Sunrise Hotel | Tom and John | Tsilivi Beach Hotel | Tsiolis Studios | Two Brothers Studios | Zante Maris Hotel | Zante Palace Hotel | Zante Star Hotel |