Zante Beaches

Tsilivi Reviews
---
Zakynthos Guide
---
Local Directory
---
WalkAbout

Street View Style Tours
---
Zante Maps
---
Tsilivi Taxis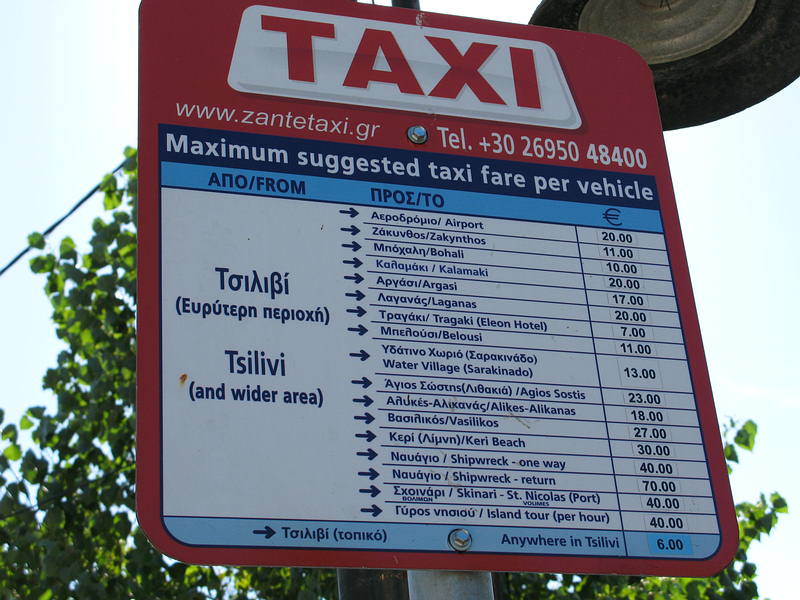 ---
Tsilivi Buses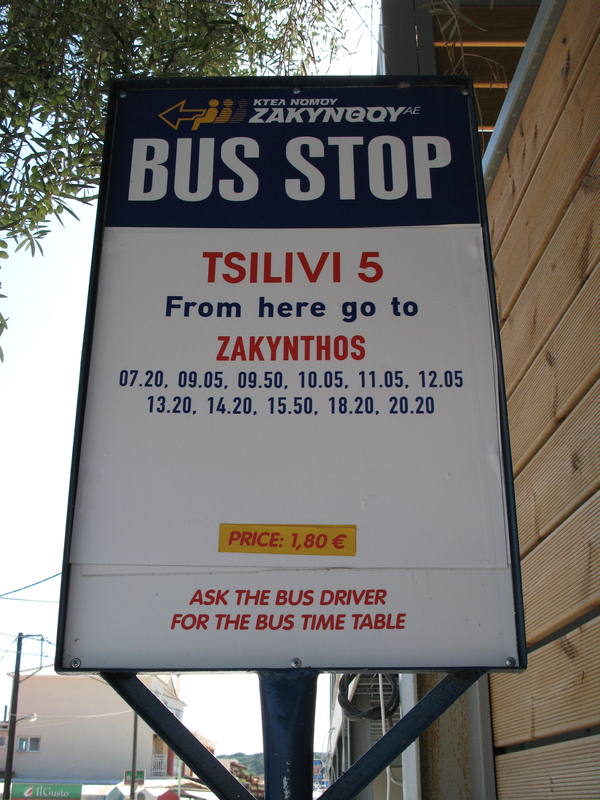 ---

+ Enlarge Map
Iakinthos Hotel

(Accommodation in Tsilivi)

9/10
Raggyanne C
We had passed this hotel many times on our previous holidays but never thought about staying. Then when our usual hotel was not available we decided to give it a go. Best decision we could have made. Basic rooms but clean as with most Greek hotels. Shower powerful and always hot. Maria and Costa and their staff are amazing, so friendly and helpful. Right on the beach with amazing views. Breakfast included, good buffet and full English included if you wanted. We only ate here a couple of times in the evening as we like to try lots of different restaurants but the food we had was excellent. We were so impressed we booked for 2014 while we were still there.
10/10
Sammi D

Just returned from Iakinthos ... fantastic place with very friendly helpful staff. Beautiful setting, clean and well looked after. What more could you want on a holiday??

Can't wait to go back next year!
John A

We didn't stay at the hotel, but decided to stop in for a drink one night as it was right next to the beach. The staff here are excellent and because of them we came back more or less every night of the holiday. We ate here one night and the food was excellent. The piano player was brilliant! It was our favourite place on the island and would definitely recommend it!!
Julie E

We have just returned from staying with Maria & Fotis. As always, we had an absolutely brilliant stay. Their outstanding friendly manner makes you feel like part of the family. All of the staff are great, especially Jennifer who oversees breakfast each day. The entertainment at the Bar each was an added pleasure, this caused us to return early from town each evening to finish our time relaxing with Bandy, Coffee and the great tunes played by Nick on the piano each evening.

Thanks again Maria & Fotis, see you again next year. Steve & Julie from Brighton

Kirsty H

In response to Helen below.

You have obviously had a bit of a disagreement with Maria, but there is no need to be misleading about other things. I have been to this hotel for the past two years, both times have been great. Fotis, Maria and Family are very nice genuine people and the atmosphere here is great. Rest assured not a 'roach' in sight. Do you need glasses?

If you were worried about the cleanliness, why didnt you ask to see the kitchen? It is spotless. Ok so it's not a 5 star hotel, but a typical greek hotel with basic but clean rooms, where guests are welcomed in a way which no other hotel could possibly do.

Helen

THE SERVICE WAS OK. I HAD PUT RTOWELS ON THE FLOORAND THE CLEANING GIRL JUST PICKED THEM UPAND HUNG THEM OUTSIDE. I CALLED AND REQUESTED NEW ONES. I GOT THEM. FINE. I ASKED MARIA THE OWNER IF WE CAN LEAVE AT 6PM AND SHE SAID IT WAS NO PROBLEM. SO I WENT DOWN TO ZAKINTHOS TOWN AND GOT TICKETS WITH THE LAST BOAT 7:30 PM. I FIGURED WE WILL HAVE TIME TO HAVE A LAST SWIM ON DAY OF DEPARTURE BEING MARIA SAID IT WAS OK TO STAY THAT LATE. GRANTED CHECK-OUT IS 12 BUT SHE WAS NOT BOOKED SO SHE WOULD ALLOW US TO STAY.

ON THE NIGHT BEFORE (10:30 PM) MY DEPARTURE I WENT BY THE LOBBY TO TAKE PICTURES. AS SOON AS SHE SAW ME SHE TOLD ME THAT I WOULD HAVE TO CHECK-OUT ATN 12PM. BOY WAS I MAD.

I SAID WHAT IF I DID NOT COME BY HERE WHEN WERE YOU GOING TO TELL ME? SHE LIED TO ME AND SAID SHE WAS CALLING MY ROOM. I TOLD HER DON'T LIE BECAUSE I WAS IN MY ROOM FOR 2 HOURS. THEN SHE CHANGED HER STORY TO I GUESS THE LINE DID NOT CONNECT. I ALSO SAID TO HER YOU SAID WE CAN STAY AND SHE SAID WELL NOW YOU CAN'T. IF YOUWANT TO STAY PAY ME 100euros FOR THE NIGHT. I TOLD HER THAT WASN'T RIGHT BECAUSE IF HAD NKOWN FROM THE BEGINNING I WOULD HAVE TAKEN CARE OF IT.

MAKE A LONG STORY SHORT I LEFT AT 12PM CHECKED AT ANOTHER HOTEL AND YOU KNOW WHAT, WHO NEEDS HER. THERE'S PLENTY OF NICE HOTELS AROUND THAT ARE A LOT CLEANER AND FRIENLIER. IAKINTHOS HOTEL WAS NOT THE CLEANEST AND IT HAD ROACHES AND SPIDER WEBS ALL OVER ESPECIALLY UNDER THE NIGHT TABLES. I WILL NOT GO THERE EVER AGAIN AND WILL TELL FRIENDS NEVER TO GO THERE.

PS SORRY I FORGOT TO MENTION THAT THE SHEETS WERE RIPPED AND THE LAST DAY I GOT 1/2 A SHEET.IT WAS TORN IN HALF .

Michelle C

FANTASTIC WARM AND FRIENDLY PEOPLE HERE. DID'NT STAY BUT ATE HERE MOST DAYS. FANTASTIC FOOD AND SERVICE. FOTIS AND MARIA ARE GENUINE.
Darren A
Fabulous Hotel Fantastic People (Fortis/Maria/Jenni And The Piano Player)

Relaxed Enviroment Stunning Location Make You Feel Welcome And It Is Not FALSE

Will Be Back TOP CLASS
Kelly W

hey guys hope your all well!!!!!

just to let evryone know this hotel is sooooooo good ive been going here four years and i havent had a bad time at all everyone is sooooooo friendly there icant wait to see you all again soon unfortuntly we cant cone again this year but we wil be there next year no doubts!!!!

love to you all atack

whats yours again?

love kelly xx

Alex W

hi we have stayed at this hotel for about 3 times now and my girlfriend has stayed here for about 8 years running with her family but it seems the euro has had a bad affect on this hotel as we stayed there fior 2 weeks in june and only payed £500 and we enquired for 2 weeks in may next year for my girlfriend's 21st and was quoted over £800 for 2 its a great hotel and fotis and maria are great people are we will continue to visit and eat on there restaurant as the food there is top class and we have never had a bad meal or bad stay there it just seems sad that the euro has spoiled the chance for us to stay at their hotel again has anyone else who was there in between the dates of the 2nd of june to the 17th of june this year booked again for next year. We are visiting tsivli twice next year once in may and september and the cost bfor both holidays is the same as it would of been to stay at the iakinthos and to get our flights to we are staying at the georgia apartments in may and the tsivili beach hotel in september next year and have only paid just over £500 each for both holidays

Justin W
We stayed at this hotel for the first time last year with my brother and his wife. They have visited Fotis and Marie for many years and have always had a great time. Our first time was excellant, he made the children extremely welcome by letting them have as many ice-creams they wanted during the day, this made their holiday. They swam all day in the pool or ventured to the beach. I thought taking three children and hubby to Greece would be on-the-go all the time, however I even managed to sleep and sun-bath around the pool and read a book!! Fotis and Marie made us extremely welcome, just like one of the family. We enjoyed it so much we are booked to go again this year - so watch out Fotis and Marie - ATTACK, here we come!!!!

Allan B
We visit every year and have done so for more years than we care to remember!.

Fotis, Maria and the family always extend their love and care each and everytime we stay. We haven't had one bad beer, one bad bottle of wine or meal in ALL THE YEARS we've stayed. Nothing is ever too much trouble and their attention to detail is second to none. The entire family care for their guests and well being to a level we have never experienced in many years of travel - hence why we keep going back! Try their Greek Salad and house wine for lunch - we do !!! Party on guys - we love you all

Damian S
My family and I have stayed at this hotel three times now and will be going again, it is used by couples/families of all ages. The accommodation is very clean and air conditioned and all of the staff could not be more helpful and friendly. There are lots of other nice places to eat in Tsilivi with good food, you are always guaranteed an excellent meal here with a very wide choice of food on the menu. Nothing is too much trouble so if you want something you just have to ask. This is a family owned hotel that is not in holiday brochures. The fact that the vast majority of people staying here are returning guests year after year speaks volumes. There is nothing more that needs to be said. Apart from ATTACK!!!!!!!!

Darren W
Fotis and Maria know just how to welcome people - with a cold drink after your journey! Really nice and friendly people and a great location right on the beach. The food was very well presented and was incredibly filling! The combination of good music, cool drinks, free sunbeds and the beach being less than 12" away from the hotel grounds combine to make a very enjoyable holiday. Nothing is too much trouble for Fotis and Maria.
Sarah C
audrey you must be a moaner as i have been going to see mando/maria/fotis etc since i was 12 yrs old im now 23 there food is great and they dont rip people off my brother is out there as we speak and still no complaints. try eating some real greek cuisine and then maybe you wont mind paying there prices, who goes to greece to eat burgers anyway..........ATTACK !!!!!!!! BLOODY HOOLIGANS !!!!!!!!!!
Sharon B
Steve & I chose to spend our honeymoon here after we had such a brilliant time when we stayed in 2003. We can't fault anything about the place. Everything you need for a relaxing time is right there. The pool, sea, bar, food & beach activities and more. Maria & Fotis greet us like family and will do whatever they can for us during our stay. Totally excellent and can't wait to go back & "attack"!
Janine T
I stayed with Maria & Fotis last week with 4 friends and we had a wonderful time. We were welcomed by Maria like old friends and the hospitality carried on all week. We tried a few other Restaurants in town, but the Iakinthos cannot be beaten for service and quality. We enjoyed breakfast every morning right on the sea front, what a view! Fotis will keep you entertained all night if you wish, with his decks and guitar playing! We certainly cant wait to go back there!
Audrey B
In answer to the last comment. Sorry I have not got the wrong hotel. We stayed in Tsilivi for 14 nights and it was this hotel. I am happy you have had a better experience than we had and my comment was just to warn others.

Pam O
Hi

In response to the comments by audrey. I think you must have mistaken this hotel for another as we have been to this hotel many times since 1995(not yet to stay) for meals or just to spend time round the pool. The food is first class and Fotis is very friendly and honest. This place, although yes slightly more expensive then some hotels gives good quality and friendly service. The meals are fantastic !!!. Everyone is made to feel welcome. This hotel and the family who run it are in my opinion the best in tsilivi, which is why we are holding our wedding reception there next year. On our last trip Fotis actually arranged our hotel etc when we took a trip to the mainland. Nothing is too much trouble for this hotel or the owners.

Audrey B
Didnt stay at the hotel but had one meal there. This is to warn others not to get ripped of.
We ordered a burger and a sandwich, half a carafe of red wine.
We were asked a mcdonalds burger or my burger by the waiter, we chose his...big mistake.
The wine came, a full bottle not half a carafe as ordered.
We came to pay and we had been charged 9 euros for the burger (menu said 4 euros) The wine was 7 euros.
We queried it and were told we had a proper burger not a plastic one.
WHAT A RIP OFF!
Half a carafe costs 2 euros at Sweet Revenge where the food is excellent. Burgers vary from 3 -4.5 euros.
Rania's is also excellent value and you can get Jug beef there, which is well worth the 7 euros they charge.
Leave this one alone there is much better value for money in Tsilivi
Can U Help?
Will G
Friends,

Can anyone please supply me with address, fax, telephone number or e-mail address for the yakinthos hotel, tsilivi in zante please....
Steve P
Yakinthos Hotel is number 1 for TSILIVI. If you want to know anything about this hotel or restaurant then drop me a line at steve@dkcparties.freeserve.co.uk and I will be more than happy to tell you about it. The location of this hotel is right on the beach. The pool is small but you've got the sea, so who cares. The sea is clean and very safe. The food in the hotel is the best around - no comparison. But best of all the host- barman -dj (FORTIS) is tops.
Hannah D
This hotel/restaurant is in an excellent location on the beach front with fantastic views. The food is exquisit and although slightly more expensive than some of the other restaurants was well worth it. The rooms in the hotel were in excellent condition and the service cannot be faulted. The only dowside is that it is hard to find details to book this accomodation as it is not available through a travel agent and so you need to book directly.
| | |
| --- | --- |
| Search for Iakinthos Hotel in all of JustZante & the Messageboard | |
More Hotels and Apartments in Tsilivi...

Admiral Hotel | Al Mare Hotel | Alamis Apts | Alexandra Beach Hotel | Amarylis Hotel | Anetis Hotel | Apollon Hotel | Ariadne Hotel | Aspassia Studios | Athina Studios | Azure (Mediterranee) Hotel | Balcony Hotel | Calinica Hotel | Caravel Hotel | Christina Hotel | Contessina Hotel | Cosmopolitan Studios | Daisy Studios | Dannas Studios | Daphne Studios | Di Palai Hotel | Dinos Hotel | Erietta Apartments | Filoxenia Aparthotel | Georgia 2 | Georgia Apts | Glaros Studios | Iakinthos Hotel | Jupiter Hotel | Kandilas Hotel | Lazaros Hotel | Lesante Hotel | Litsa Studios | Manousis Studios | Mavrias Village Apartments | Mavrikos Hotel | Neraida Studios | Paradise Hotel | Park Hotel | Petros Hotel | Phoenix Beach Hotel | Planet Studios | Planos Aparthotel | Planos Bay Aparthotel | Planos Beach Hotel | Plaza Pallas Hotel | Princess Hotel | Razis Apartments | Sandy Maria Hotel | Seaview Apartments | Sophia | Spiros | St Denis Apartments | St Johns Villas | Strofades Hotel | Sunrise Hotel | Tom and John | Tsilivi Beach Hotel | Tsiolis Studios | Two Brothers Studios | Zante Maris Hotel | Zante Palace Hotel | Zante Star Hotel |