Zante Beaches

Tsilivi Reviews
---
Zakynthos Guide
---
Local Directory
---
WalkAbout

Street View Style Tours
---
Zante Maps
---
Tsilivi Taxis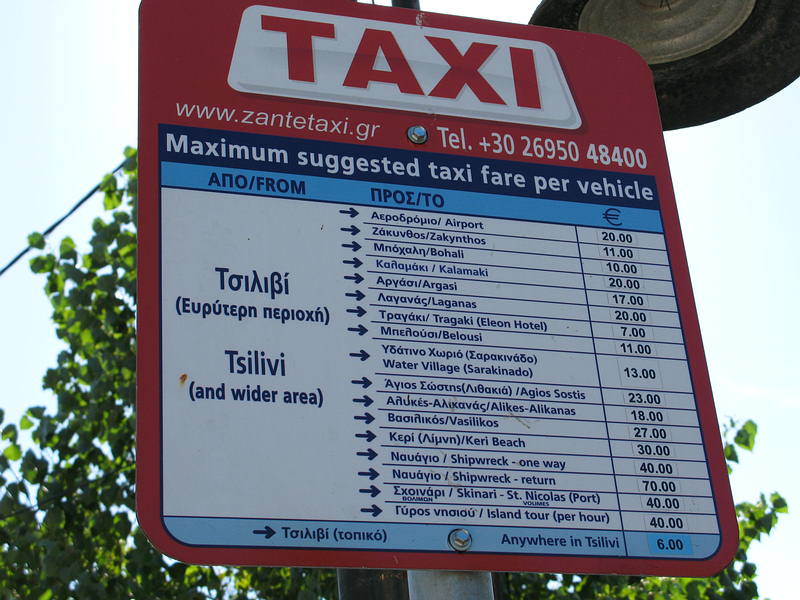 ---
Tsilivi Buses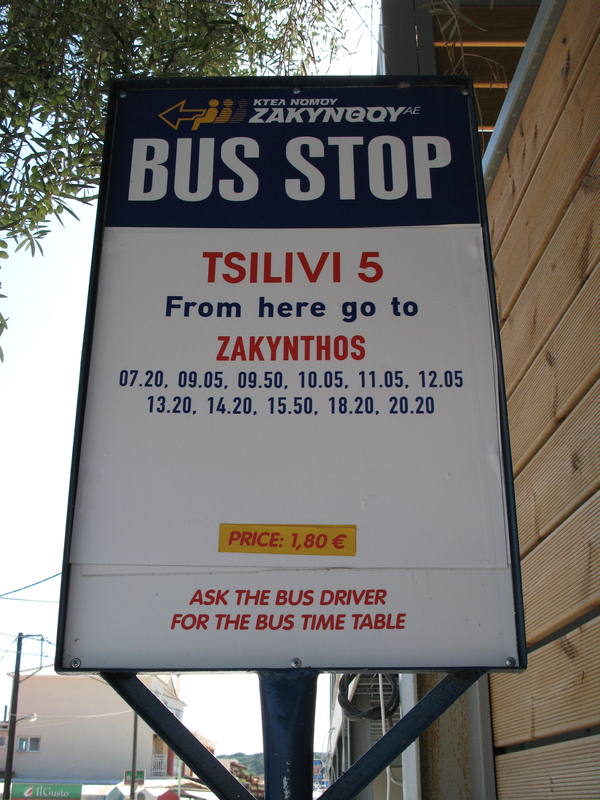 ---

+ Enlarge Map
Phoenix Beach Hotel

(Accommodation in Tsilivi)

10/10
Graham Hall
Just arrived back on our 40th wedding anniversary 13thsept 2015 what a fantastic holiday all the staff treated us like family joanna'mirriam,sandy,Arthur all the bar staff and the people on reception and cleaners it was as if we had known them for years. So close to the beach looking over the clear'turquoise'deep blue ocean towards kefalonia and so warm and inviting plus the food was so good . You ought to try Trent move for beautiful Greek food just a few minutes walk from hotel and the setting is all shirley valentinish. And spend some time discovering Zante if you have ever thought about booking just do it you you won't regret it

8/10
Steve S

We stayed at this hotel for two weeks.The location is perfect. The staff are very friendly although the night porter could be a little more sociable. The room cleaners were brilliant and came in every day.The breakfast was crap though so we often went round the corner to tom and jons for a breakfast for 4 euros80. On the whole i have no complaints about the hotel and we had a wonderful time DESPITE travelling with Thomas Cook who leave a great deal to be desired.If you want a better quality room, better flights and better service then pay a little more and go with thomsons. Belive me there is a difference

10/10
Yvonne G
yvonne grundy sept 2011

we stayed at the phoenix beach hotel in tsilivi.friendly staff. good location.approx 200mtrs to shops on the flat .right on the beach,great.will be returning in the future, recomend laventos boat trip to turtells with spiros. back to the roots trip with neffis and hire quad bike or jeep from ian at theo hire.

we found resort verry friendly,and will certenly be going back
8/10
Paul C

hotel was very clean.. staff were very helpfull.. especaly the morning reciptionist.. myself and my wife had a lovely time.... only moan was beds were a bit hard and breckfast was the same everyday... but other than that room was light balcony was lovely.. would deff use again
10/10
Jenny B
First time we have stayed at this hotel. It was brilliant, the staff were so friendly and helpful. Hotel room was a good size, clean and nicely furnished.

Would highly recommend.
Michelle L

hi we are coming out in two weeks, my mum and dad are staying at phoniex beach and were staying at the admirals can anyone tell me how far away we will be from each other Thanks xxx
10/10
Lynn W
what can we say, what a great holiday. staff were wonderful, breakfast was great and a good choice every morning. snacks and pool bar were very good and the cocktails every evening were the best. great location, clean and rooms were good. we had a great family holiday and have booked for next year already. have a good winter and see you all soon. lynn, frank and lisa white x
10/10
Tim B

A very clean place the staff were all first class, the breakfast was more than enough and a good choice of local produce. The bar pool was very clean and a good choice of food and drink was available. We enjoyed it that much that we will be returning next year.
10/10
Colin R
Hello Demitri at the bar at the Phoenix. We would like to thank you all for making us feel welcome at the beach area, it is a faboulous hotel, missing it already . Please could you pass this message on to Demitri as he sent us his email address but we have miss layed it , we left yesterday the 23rd August,

Take care,

Colin, Debbie and Charlotte xxx

10/10
Sue N
stayed at the phoenix beach june09 and would thoroughly recommend this hotel to all. the staff make you feel like your old friends so friendly. the service was fab the rooms clean with sheets changed daily the food was excellent i personally thanked the lady who provided our breakfast for us each morning she was lovely and so was her food. its in an excellent location sipping cocktails provided by the funny anthony with the ionan sea and the island of kefalonia in view what more can you ask for! plenty of local shops and restuarants close by all providing excellent food we tried a different one each night virtually and i have not one single complaint. the weather was faultless so was the location and the locals. we toured the island via bike and quad provided by theo rentals sandra & steve were excellent providing us with info on where to go. we had an amazing time it was our 1st ever trip to greece but will definitely return. many thanks to you all at the phoenix beach esp georgia demitri & anthony oh plus the guy who returned my sunglasses

sue & emi(the italian man) x

10/10
Jackie G

We have just returned from Tsilivi and stayed at Phoenix Beach. A fantastic hotel in a fantastic location. We had one of the sea view rooms and had the best views. It was very clean with rooms cleaned daily. The bars and restaurants are only a short walk and we didnt have one bad meal. I would recommend this hotel if going to Tsilivi.
10/10
Anne R

Once again a fantastic holiday, this Hotel is great, right on the beach, clean, very friendly staff, a great breakfast and the lady who sees to the breakfast is lovely. The snack bar does good meals and the staff are very friendly.

Not a bad word to say, def worth going to you wont find better.

Will be going back for a forth time
10/10
Martyn E
Fantastic hotel,not a bad word to say.Will go back without a doubt.Good rooms,good service,lovely location what more can I say !!
10/10
Gillian M

BRILLIANT HOTEL!! STAFF VERY FRIENDLY POOL CLEAN,HOTEL CLEAN REALLY ENJOYED OUR STAY THERE,AND WOULD DEFO GO BACK!!

GILLIAN AND DAVE JUNE 08
10/10
Anne R

Stayed at Phoenix Hotel for the second year and it is great, Great Staff, very friendly and helpful. Maira the lady who does the breakfast (of which you get a great choice) very friendly and helpful. Reception staff very friendly and more than willing to help you.

Hotel very clean and bedrooms cleaned every day.

Hotel snack bar does some good meals and resonably priced and staff great.

Good pool and sunbeds round pool free but those on grass and beach you pay for.

Fantastic views. Enjoyed it that much booked for another year.
10/10
Michael O

gets better by the year what can i say
8/10
Steve B

Hi just returned from the phoenix beach hotel and had a great time although the swimming pool is not very child friendly as the manager around the pool bar kept complaining about the kids throwing balls in the swimmimng pool.You also cannot dive in the pool during the day but can after 6 o clock ,work that one out if you can!! Cannot fault this hotel but there were some right miserable gits the two weeks we were there,i think they needed to chill out a bit more.... By the way PHILLIP on reception was on the ball and was really helpful and hi to ZLATHKA the cook,she was brilliant with the breakfast.

returned 17/08/07. steve elaine robert &daniel

10/10
Amanda
A fantastic hotel. Staff very helpful and so friendley. Very clean hotel. Ideal location if you want the beach during the day as its two second walk to. Then on the evenings you have a two minute walk and you are at the start of the bars and restaurants. Would definately go there again. Stayed 24.05.07-01.06.07 weather was just warming up.
Anne R
A great Hotel, very clean, staff very friendly and helpful. Rooms great especially those with Sea View balcony.Hotel right on the beach, a great snack bar with very friendly staff. We enjoyed the breakfast in the morning a good selection to choose from. Should anyone want an English Breakfast plenty of places to get one. Location nice and quiet but within easy reach of all the restaurants, bars and shops. Very nice pool and plenty of sunbeds, those round the pool free but charge for those on grass and beach. Will def be going back again.
Michael O

just had great holiday again at the phoenix beach hotel the best in town just book again for 26aug 2007 see you all then
Marilyn S

We will see you on Sunday Michael & Cynthia. We have been here 4 times before
Michael O

hi me and the better half will be again for fourth time 24 august its just great
Phil S

Just booked this hotel for next year !!!

So many people have great things to say about this place

3rd time we have come back to Tsilivi

14 years ago [Honeymoon] Mavrikos

4 years ago Planos Apart Hotel

We really wanted to stay on the beach so We can't wait

Phil
Danny W

all bars resturants travel agents and everything are at the most a ten minuite walk away theres everything you will need
Can U Help?
Kirstie M
I am going to Phoenix Hotel soon can you tell me hoe close to everything restaurants etc and any good excursions for myself and my son
| | |
| --- | --- |
| Search for Phoenix Beach Hotel in all of JustZante & the Messageboard | |
More Hotels and Apartments in Tsilivi...

Admiral Hotel | Al Mare Hotel | Alamis Apts | Alexandra Beach Hotel | Amarylis Hotel | Anetis Hotel | Apollon Hotel | Ariadne Hotel | Aspassia Studios | Athina Studios | Azure (Mediterranee) Hotel | Balcony Hotel | Calinica Hotel | Caravel Hotel | Christina Hotel | Contessina Hotel | Cosmopolitan Studios | Daisy Studios | Dannas Studios | Daphne Studios | Di Palai Hotel | Dinos Hotel | Erietta Apartments | Filoxenia Aparthotel | Georgia 2 | Georgia Apts | Glaros Studios | Iakinthos Hotel | Jupiter Hotel | Kandilas Hotel | Lazaros Hotel | Lesante Hotel | Litsa Studios | Manousis Studios | Mavrias Village Apartments | Mavrikos Hotel | Neraida Studios | Paradise Hotel | Park Hotel | Petros Hotel | Phoenix Beach Hotel | Planet Studios | Planos Aparthotel | Planos Bay Aparthotel | Planos Beach Hotel | Plaza Pallas Hotel | Princess Hotel | Razis Apartments | Sandy Maria Hotel | Seaview Apartments | Sophia | Spiros | St Denis Apartments | St Johns Villas | Strofades Hotel | Sunrise Hotel | Tom and John | Tsilivi Beach Hotel | Tsiolis Studios | Two Brothers Studios | Zante Maris Hotel | Zante Palace Hotel | Zante Star Hotel |