Zante Beaches

Tsilivi Reviews
---
Zakynthos Guide
---
Local Directory
---
WalkAbout

Street View Style Tours
---
Zante Maps
---
Tsilivi Taxis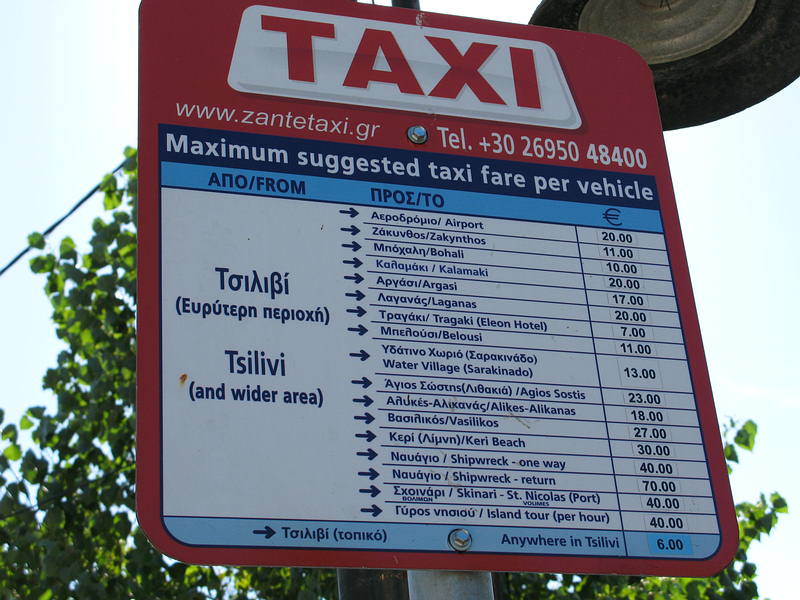 ---
Tsilivi Buses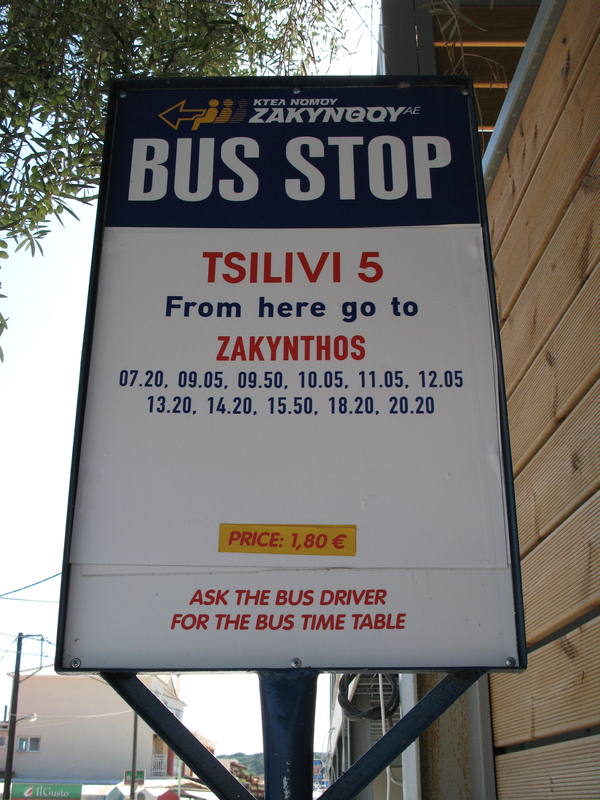 ---

+ Enlarge Map
Mavrias Village Apartments

(Accommodation in Tsilivi)

Can U Help?
Stephanie C
Could anyone let me know which apartments in Mavrias village are the best 1, 2 or 3? Quite confusing? Thank you very much
Maureen L
Got transferred here as original studios no longer with Thomas Cook luckily got put in room 4 by the pool so was very happy. People should be careful when selecting to stay here though as when I was here before got put in room 46 over owners accommodation right on the main road, very noisy, no shower curtain etc. so mention this to Thomas Cook when booking.
1/10
Ingrid H
Just returned from 2 weeks at the Mavrias got put in room overlooking the main road very noisy as located on 2 busy corners had no hot water for the 1st week then when other people occupied the rest of the rooms as if by magic suddenly got hot water. It appears that the owner relies on solo holiday makers going into these rooms then when they complain about lack of shower curtain/hot water and the noise asks them to give him 100 euros to transfer them and puts it in his own pocket. Are Thomas Cook aware of this?
Ingrid H

how do you know which block of rooms you stay in?
Maureen K

It would appear that due to some other studios being no longer sold by Thomas Cook that they are re allocating them to the Mavrias so this may be why there are no rooms available!!!
Alan M
Hi we have booked these appts for June 2014,i tried to find a price for the same holiday on the Thomas Cook website for my sister,but there are no dates at all for 2014 which I find rather strange being its only October 2013,on chatting with Thomas Cook on line they say there are no dates available at the moment they didn't say why, has anyone had the same problem or has anyone heard if there are any problems at the Mavrias Appts with Thomas Cook, we would be pleased to hear of anyone who have heard a.s.a.p. so we can try to sort out our booking if there is a problem thank you.
Ivy S
Hi Alan many thanks for your reply
Alan M
Hi Ivys yes they do have safes to rent but we can't remember what they charge.
Ivy S
We are going to mavrias complex 1 in September as we were married in tsilivi and it will be our 10th wedding aniversary. Are there any safes available?
Roy Wilson
We know just how you feel mate, it just cant be the same without them

We were due to return to Mavrias in September, would not fancy 2 weeks there without them

Time to look elswhere afraid to say

Regards

Roy
Alan M

I was up early today 25thMAY.The wife and I were off to the travel agents to book for 2014 to the Princess Hotel, put the pc on and saw Roy's post about Freddie&Sonia leaving we were gutted,so glad I put pc on otherwise we would have booked it. Don't know what to do now and we have been about 5times over the last 6years,we cant see it being the same now without those two as they always were so friendly came and sat with us and had time for a chat and a couple of drinks had many a quick drink with Freddie at the bar etc.We did notice last year that something wasn't right and they didn't seem there usual happy selfs at times,Its a sad day to think they wont be there anymore so we may look for another place to stay in Tsilivi.

Roy & jackie Wilson
Just returned from 1 week in Tsilivi, for the first time in about 14 visits we did not stay at the Mavrias Village, and what a good idea not to.

On our first day we went to visit our old friends at the Mavrias. NO FREDDIE, NO SONIA, NO HAPPY SMILING FACES, what a disaster

.

After a talk with Kyriakas it turned out Freddie had left with Sonia to join up with Billy (his brother) and Andreas, twin brother of Billy, to open up their own restaurant.

We soon found them or should I say they found us and had a brilliant meal with them at the new restaurant called Acropolis, just up from the 2 Brothers bar.

We did call back a few times in the evening at Mavrias, but felt like a different place.

Very sorry to say this, but we wont be returnig to Mavrias in September, we feel this could be the start of a downward slope, such a shame

Regards

Roy & Jackie

Alan M
Sharon C try the Amarylis its about 3/5 mins walk from Mavarias across the road from the Traffic Bar we have been told its ok.
2/10
Laura W
just returned from tsilivi ,stayed at mavira complex 1 not impressed , first had a room over looking road very noisy,room small particularly the kitchen area ,only had 4 lots of clean towels in 2 weeks ,room wasnt cleaned every day , very basic suprised as i had read such good reports ,i am sure some of the rooms where nice but not ours ,the owners where not helpful and very negative so wouldnt go back there for sure ,very dissappointed ,in our 6 other visits never experiened this.

Roy & Jackie
. Hi there we have stayed at the Mavrias Village for about 5 yrs running, quite often twice a year. We always have the upper apartments opposite the bar. These are owned by Kiriakas and we book through him direct, he then picks you up at the airport. We find it impossible to find any fault with this complex, nothing is too much trouble for Kiriakas, Freddy or Babas (spelling ?? ) Will be there for 1 week June 7th and 2 weeks August 30th, cant wait for my holidays to start.

regards

Roy & Jackie
10/10
Bill O

Sharon,

Mavrias Village is same as Princess Hotel complex (also on same is Katerina Studios). The next nearest hotel is the Mavrikos about 200 meters. If you go to the Tsilivi map on this site you will see three balloons at bottom, the one on the right is Princess / Mavrias, the one on the left is Mavrikos.

You may also like to contact Princess direct as they may have rooms available!

www.princess-hotel.gr
Sharon C
hya can anyone help me please i was wondering which hotel theese apartments are near to that is actualy on a map as i can not find it anywhere ? only a couple want to join us on holiday and thhese are fully booked when we go and are wanting a hotel near to us x thanks all x
10/10
Alan M
Micheal,as you walk down to the Mavrias off the main road, the bar/pool is on your right,walk further down past bar/pool you will come to a gate way on your right go in there where the gardens and kiddies play area are that is complex 3 we have stayed in complex 3 3times think you will like them.
Michael J
Hello people,


i was wondering if anyone can help me with my questions
1. booked to go to mavrias complex 3 this june is it a block on the end of the princess hotel?
2. if not where is it situated because i am confused because on booking form says mavrias complex 3 and this is the mavrias village apartments :/
3. very confused cause all the pictures are of the princess if so anyone got any of the mavrias complex rooms space etc. i know we share princess's stuff but want pics of the mavrias its self

4. and any other infomation about the place would be much obliged.
thank you for your time

mike :) x
10/10
Alan M
hi leigh complex 3 is at the back of the Mavrias just to the left from where you stayed through the gateway set in nice gardens nice and quite, good sized rooms very clean overlooking fruit trees etc,sure you will like complex 3.its a minutes walk from the pool.
Laura W
Just wondered if anyone else had any more comments about Maviras village ,staying in maviras complex 1 in july ,just wondered what the accomadation is like ?? and pool and bar area etc etc
10/10
Lynn W
Just returned from another great week at the Mavrias 1 Apartments. These apartments are very clean and the whole complex is really lovely. Thanks to Freddie in the bar and everyone else at the apartments. Hope to see you all again very soon. Best wishes Lynn, Frank and Lisa White x
10/10
Alan M
HI Brian&Edwina,Cosmos is not the only tour company to do the Mavrias we have been twice with T.Cook2009,2011, and also booked for 2012 with T.Cook or should i say (Airtours) which is part of T.Cook.This is for anyone who is thinking of going to the Mavrias you wont be dissapointed,see my comments below.
10/10
Brian & Edwina
Cosmos are the only place to book Mavrias with.
Very good, clean and handy for everything except the beach which is a little walk to the best one. Go down the right hand side of Dia supermarket, round the back on the left is a dirt track that takes you to the other main road. Turn right on the main road, past a nursery, on the left is another dirt track that leads past some appartments. Go to the next road and turn left. Walk over the next crossroads, past the football pitch and the beach is in front of you)
Staff very friendly

Laura W
Does anyone know what tour operaters you can book Maviras Apartments through please??
| | |
| --- | --- |
| Search for Mavrias Village Apartments in all of JustZante & the Messageboard | |
More Hotels and Apartments in Tsilivi...

Admiral Hotel | Al Mare Hotel | Alamis Apts | Alexandra Beach Hotel | Amarylis Hotel | Anetis Hotel | Apollon Hotel | Ariadne Hotel | Aspassia Studios | Athina Studios | Azure (Mediterranee) Hotel | Balcony Hotel | Calinica Hotel | Caravel Hotel | Christina Hotel | Contessina Hotel | Cosmopolitan Studios | Daisy Studios | Dannas Studios | Daphne Studios | Di Palai Hotel | Dinos Hotel | Erietta Apartments | Filoxenia Aparthotel | Georgia 2 | Georgia Apts | Glaros Studios | Iakinthos Hotel | Jupiter Hotel | Kandilas Hotel | Lazaros Hotel | Lesante Hotel | Litsa Studios | Manousis Studios | Mavrias Village Apartments | Mavrikos Hotel | Neraida Studios | Paradise Hotel | Park Hotel | Petros Hotel | Phoenix Beach Hotel | Planet Studios | Planos Aparthotel | Planos Bay Aparthotel | Planos Beach Hotel | Plaza Pallas Hotel | Princess Hotel | Razis Apartments | Sandy Maria Hotel | Seaview Apartments | Sophia | Spiros | St Denis Apartments | St Johns Villas | Strofades Hotel | Sunrise Hotel | Tom and John | Tsilivi Beach Hotel | Tsiolis Studios | Two Brothers Studios | Zante Maris Hotel | Zante Palace Hotel | Zante Star Hotel |