Zante Beaches

Tsilivi Reviews
---
Zakynthos Guide
---
Local Directory
---
WalkAbout

Street View Style Tours
---
Zante Maps
---
Tsilivi Taxis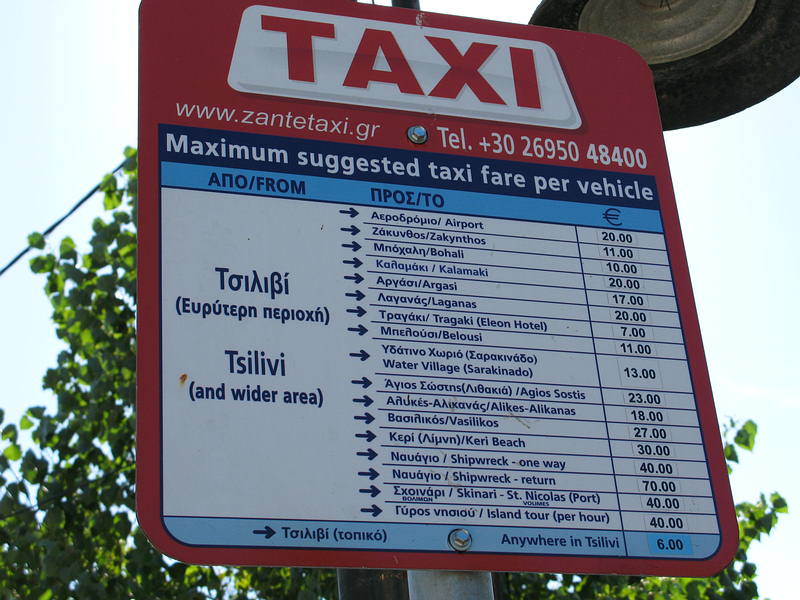 ---
Tsilivi Buses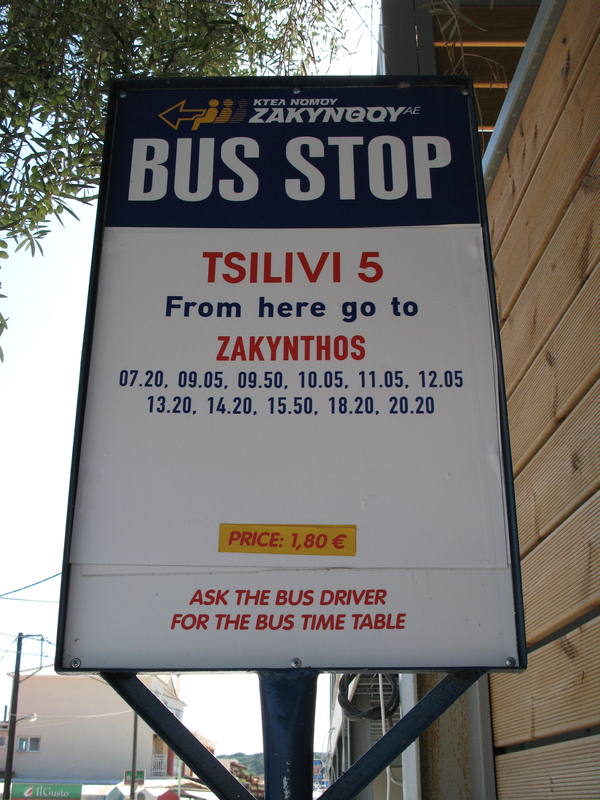 ---

+ Enlarge Map
Park Hotel

(Accommodation in Tsilivi)

10/10
Miles T
A beautiful hotel run by a lovely family, with great friendly staff. We have just come back from yet another stay at The Park Hotel, and cannot imagine staying anywhere else In Zakynthos/Zante. The hotel is out of the centre, so it's easy to get a good night's sleep, but simple enough to walk in to experience Tsilivi itself. If it's too hot to walk the fifteen minutes to the beach, the owner even takes guests down in his car, mid-morning - free of charge! The food is varied, catering for all of the nationalities that come to stay - mainly English, but with plenty of Greeks coming across from Athens, and some Finnish too. If you learn a few Greek phrases and are pleasant to the staff, you are rewarded with warm hospitality from people who really care that you have a relaxing holiday. Things do go wrong, from time to time anywhere, but you know that at The Park if there is a problem, it will be sorted out. Sure, one can complain about sharing a dining table with another family, but so what, you get to know some of your fellow holiday-makers a bit better, and if you really don't want to share, just go earlier of later than they do! The rooms are of a terrifically high standard for Greece, the food very good and varied - Greek food, always available, plenty of salads, and always something for everyone. My wife has a very restricted diet due to some serious health issues, but she thrives at The Park. The rooms and public areas are always immaculate, the gardens tended to daily. In short, if you can't relax and have a nice holiday at The Park, you probably can't have one anywhere. Go there, get to know the people, and be rewarded with a wonderful experience.

10/10
Paul & Karen
Just to say this is a fantastic hotel. the rooms have just been refurbished, the food is of a very high standard and all the staff are very friendly. if you want a relaxing holiday this is the hotel for you.
Barbara S
hi i am off to the park hotel in sept with hubby and was just looking at the mix of comments we wanted somewhere quiet and friendly we stayed in kalamaki last time we went to zante and loved it anyone anything to say we would like about the place we are not a young couple lol so no clubs etc thanks babs
Anthony W

On arrival to the hotel i had my doubts. At first it seem we where in the middle of no-where. The swimming pool is small so we went to the neighbouring hotel, hotel pedros. The manager is no help so dont expect any help as we didnt recieve any. On the day on departure from the hotel to the airport. The taxi desided to leave without us and the manager didnt want to know. This hotel is not for the family type there is a small area to keep kids entertained. This hotel is about 10-15 mins walk from the beach about 10 mins walk from Tsilvi centre. The staff are quiet and dont talk much. We have just came back today and not happy
Haylea D

This hotel was ok 2 begin with we wer greeted nicely and plesently but i wouldnt call it a family hotel coz there wasnt that many kids there 2 begin with it more like a hotel for older people thats all ive got 2 say so i would'nt recomend it 2 any1
Chrissie I

Ronnie & I booked our holiday and arrived at The Park within hours. (September 2005) We were pleasantly surprised as we did not know where we would land up!

We thoroughly enjoyed our holiday.

The Park is quiet, very clean, the food was plentiful and the staff are very friendly.

We definitely would recommend a holiday there.
Tony O

My wife and I have been to the Park Hotel for the last four years. we have had a great time each year

we have been.

I can recommend this famaly run hotel
Kelly W

Hey everyone just to let you all no the park hotel is lovely!!!!!

The people there are so friendly and are very welcoming ive been there loads of times

I also loved it there as when i could just hang around there with my mates at the pool or playing table tennis!!!!!!

As i did this with denise spero pavlos andreana and some other people missing you all lots see you all soon

love kellyxxxx

Gemma D
just stayed at the hotel park in zakynthos for 2 weeks and i think that it was the best holiday i have ever been on! i don't want to be home! the staff were lovely they made you feel like one of the family. they always had a smile on their face and made you feel very welcome. especially bill, andrayos and ilios. hello to you all if you are reading this! there was also an entertainment manager "chief" there called alan! hey alan if you are reading this... it's your top chick of the week gemma! he organised several games such as volleyball.... dodgy scoring though! killer pool, bingo and quiz night. also every sunday there was a bbq and greek dancing... i would strongly recommend joining in.. it's such a laugh! all the dancers are really friendly and get you up dancing... and you find yourself having a good time and actually enjoying it without feeling embarassed.... hi john if you are reading this... it's gemma... dunno if you remember me? the pool is really nice and there are always plenty of sunbeds available.. there is also a children's pool for them to play in. the rooms are lovely. we had one of the new rooms and it was massive! they are also always clean and you have clean towels and sheets regularly. the food is excellent on the evening, although they could do with more of a variety for breakfast because after a while you get a bit fed up of the same thing. apart from that the food is very good. the hotel isn't very far from the beach... about 10-15 minutes walk, there are plenty of shops for you to get everything you need nearby. on the evening there are many bars and restaurants. i would strongly recommend the paridise bar. they even have a penalty shoot out where you can win things such as t-shirts and champagne. the staff there are so friendly, they have a computer if you want to go on the internet and they come round with free shots. they also have a dressed up elvis who comes out and sings.. it's really funny. the hotel park also organise weddings and birthday parties. it was my birthday the day we left, so the night before i had a birthday cake and a little party. it was really good. i really enjoyed it. overall, i would strongly recommend zakynthos and definately the hotel park. i liked it so much that i want to go back again next year. thanks to all the staff there they made us feel very welcome! lots of love gemma, nicola, kevin and george xxxx hope to see you all again soon!

Neil N

Just returned from The Park. We found it clean and comfortable with a daily maid. Our room had the balcony facing the road and we found we couldn't sleep with the door open because you could hear everything that went past as well as a couple of cockrels from across the road that just don't stop crowing. We invested in air-con (5 euros per night), closed the doors and all was quiet. The pool area was very good with plenty of sunbeds and unbrellas. Alan the 'Entertainment Manager' has his own rules for Pool Volleyball with some very dodgy scoring, but he does a good job keeping the guests amused. He also does Killer Pool and Bingo. Breakfast got a bit boring after a while - not much variety, but dinner was ok, although we liked to venture out to the tavernas most evenings. The centre of Tsilivi is about 10-15 minutes walk and at least 20 to the beach. The walk was pleasant enough though. All in all we would certainly go back to The Park. The Manager Elias, told us to book direct from next year and save loads.

Simon B

The Park Hotel is about 300 metres outside of the main town, so is away from the noise, but if you want noise it is within easy reach. The rooms are very clean - they get maided every day, and like lots of places for an extra fee you get air con, tele and a safe. The food is ok, over a 2 week holiday a balance of eating in and going into town 50/50 is about right. Sunday night is the Greek night, and with Greek holiday makers staying at the Park, they certainly get into the evening. For the Brits it means its so easy to get into the dancing too. We loved the place, not having done package holidays much, but with some of Zante spoilt with buildings, the Park is a decent oasis. Then there is the entertainments manager - Alan, he came for a week and stayed. A chilled way to organise events, no pressure, a guy who just spends his day circulating and you go with the flow or not. We did and enjoyed it. The Park is going off the brochures so its going to be alot cheaper.

Antoinette E
My boyfriend & I stayed here for 3 nights on a weekend package for a wedding, 10 - 13 June 2005. The welcome was friendly, the room was small but clean. I can echo the comments made earlier about the hand held shower, but this was not a big deal for us. The real downside was the food. Overcooked frozen vegetables, swordfish overcooked to the point where it was unrecognisable as fish, stodgy rice...it reminded me of the sort of fare you would expect from a local authority old people's home! As has been previously commented, the food available in restaurants in very cheap and good value. A good tip...when you arrive, pop down to the mini market 50 yards down the same side of the road as the hotel, pick up a leaflet for Metaxa Mas nearby, talk to the shop manager about how much you like Greek food, and I'm sure he will offer you a discount as he did for me, as his mum runs the place. In a nutshell, treat the Park as room only and you will be fine!

Dane Y
Ok was worried that no one replied to my questions about the hotel so here is a small review for any one going.

Great hotel good position 5 to 10 mins walk in to the main part of town a little further to the beach all the guests in the hotel were very very friendly and the reception staff were great but i feel they need some one who can smile a bit more behind the snack bar the two ladies who work the snack bar are well very moody and not to polite but i think they work 7 days a week about 12 hours a day so im not sure i would smile much either if i worked all those hours but i just smilled and got the drinks did not make any difference to the holiday. Ther is a guy called ALAN who has been odopted by the hotel and been there all summer who organized a game of ping pong in the afternoons which got every one chatting
he also does the odd pool comp and does some card tricks for the kids Great guy hello Allan if you read this.
We stayed on a b&b basis felt this was the best option as we loved the food in the resort and like eating out but most guests we spoke to said the food was nice in the hotel.
Our room was ok double bed typical grrek style room rearly. Frige is 5 euros per night as is air con which we did not feel was needed saftey deposit box was about 20 euros for our 10 night stay. the only moan would be the shower did not have a hook so you had to hold it and was not very powerfull but nothing to bad.

Nice pool area always enough sun beds never felt to packed and had a great relaxing atmosphere with most guests chatting to each other having a laugh heard a rumnor that the hotel is being slightly extended with a kids play area and maybe mini golf not sure if this is true ?

All in all a very nice hotel perfect location just out of town but not to far a small shop for water and stuff next door we will be going back im sure

Can U Help?
Dane Y
Hi going to the park in 2 weeks time can any one give some info on this hotel and the surrounding area seems to have mixed reviews and only a 5 out of 10 rating.
Any info on hotel/resort would be great thanks for your time.
Can U Help?
Dane Y
hi there can any one tell me if you get a fridge in your room?. do the twin rooms have double beds or singles? and last question how close would the nea**est shop be for water and stuff.
thanks
Ricky D
We spent two weeks at the Park hotel in May this year. The public areas of the hotel are generally bright, clean and welcoming. The rooms are quite small and very basic but adequate if you're not spending much time at the hotel. The pool was clean and inviting with plenty of sunbeds around the pool and in the nearby grassy area.

The only downside was the food. This was a big disappointment. It was often not all that hot and a bit stodgy. Although we paid for half-board, we ate out several times and always had a better meal
in one of the restaurants outside.

We would return to the Park but on a B&B basis next time.

Tricia D
We have just spent 2 weeks in Park hotel the staff and owner were very friendly food was very good typical greek food, pudding's could have been better, the rooms were quite small but as you only sleep in them does it really matter, the cleaning of the rooms could have been better,but towels and linen were changed twice a week.we would definitely go back to Park hotel & Tsilivi a beautiful island Zante!

Vicky B
We have just come back from Park Hotel and it while the public areas of the hotel are clean and well presented our room was an absolute disgrace. If you are given Room 114, refuse to take it. It is at the far most corner of the hotel, opposite a derilict field and next to a generator and a sess pit. What a lovely view!!!! The room was dingy, small, dark and not cleaned very well by the maids. When we complained to the rep who horrible it was and how dark it was she asked us whether we had opened the window shutters!!!

Tsilivi on the other hand is a lovely, clean and friendly resort and we really made the most of visiting the bars, restaurants and the sandy beach. We decided that the hotel was just a place to sleep and we spent as much time away from it as possible. Good job Tsilivi was so nice. Would definitely recommend Tsilivi but not the Park Hotel.

Joe D
Location: 1 mile from the beach. Of course it's gonna be bloody
uncomfortable walking that distance in the mid-day sun. Don't
blame the hotel if you don't bother to read the brochure.

The management and staff were extremely friendly and helpful.
Nothing was too much trouble. Food was reasonable, always a
reasonable choice of dishes, although desserts were
disappointing.

The hotel is exceptionally clean throughout and the pool has
some posh American filtration system which needs less
chlorene to keep it germ free.

As far as I know all hotels on the island will charge you extra for
A/C and deposit boxes and the majority will charge for a fridge.

Tsilivi is a little bit quiet in May and not the place to go if you're
into clubbing.
We stayed for a week in May last year and am going back to
Zakynthos this weekend for 2 weeks. (1 week in Laganas -
Anastasia Beach Hotel & 1 week in Tsilivi - Park Hotel).



Conor F
The rooms were dirty the quietness was rubbish because of the cockrel across the road
Can U Help?
Shirley W
We are going for two weeks in May - my first trip to Greece. Does the hotel have tea making facilties and do we have to provide our own towels. Also do we have to pay extra for fans/fridge? Very useful to know beforehand.
Faye C
Me and my husband stayed in park hotel a few years ago and we thought it was the best holiday ever! all of the staff treat us like family Illious even invited us to dine with himself and his family on the last night, and went out of his way to make sure we had a good time we would go back again without a doubt good work park hotel

Sandra M
We stayed at the Park 4 years ago but returned to Tsilivi this year and stayed at the Sunrise which is opposite - the worst decision we ever made but that's another story! As the Park has been extended and refurbished since our stay there we decided to go across and have a look and what a welcome we got from Illios the owner who remembered us 4 years on! Illios, his family and all the staff are great and he advised that we could use all the facilities at the hotel as much as we liked so given the problems we were having at the Sunrise this was a gift from heaven! As this was the end of the season all bar prices had been drastically reduced so we made the most of this. We also used the very comfortable sunbeds around the pool and one evening booked a meal in the dining room which was great but too much to eat. Illios gave us a guided tour of all his new rooms which are absolutely fantastic and so luxurious. I would certainly recommend this hotel and wouldn't hesitate to go back there. Thank you Illios you really made us feel like one of the family.

Remy S
I must say the hotel was extremly clean as were the rooms and the pool, the hotel is very basic, ask for a double bed if you can because the singles are very uncomfortable if u r wanting to put them together. The downfall was the walk to the beach which is about a mile away and in the heat its not good at all, all the best restaurants are at least a 15 minute walk away to. The food was a dissapointment, it was the same rubbish each day the breakfast was especially bad and as for there being Greek food there was none at all and nor was there any suitable food for children, i would recommend eating out every night, the chef was moody too and its true if u put too much on your plate or mix up the spoons he wont be happy at all. I found the hotel staff overall very friendly, the Greek night was very dissapointing and in the week we was there we had no entertainment at all and the drinks are more xpensive there. Tsilivi is lovely I would recommend that but make sure you are nearer the beach.

Kathryn L
Spent a lovely week here beginning of September. The Hotel was very clean and the food very good (especially breakfast!) All the staff were very friendly too. It is about 15 mins to the beach but you know that before you book so people should stop moaning!!!! If you want to be right on the beach, go to the Phoenix Beach Hotel. We had a family suite which are brand new this year and it was excellent. All in all we had a really good holiday and would definitely return to the Park.
| | |
| --- | --- |
| Search for Park Hotel in all of JustZante & the Messageboard | |
More Hotels and Apartments in Tsilivi...

Admiral Hotel | Al Mare Hotel | Alamis Apts | Alexandra Beach Hotel | Amarylis Hotel | Anetis Hotel | Apollon Hotel | Ariadne Hotel | Aspassia Studios | Athina Studios | Azure (Mediterranee) Hotel | Balcony Hotel | Calinica Hotel | Caravel Hotel | Christina Hotel | Contessina Hotel | Cosmopolitan Studios | Daisy Studios | Dannas Studios | Daphne Studios | Di Palai Hotel | Dinos Hotel | Erietta Apartments | Filoxenia Aparthotel | Georgia 2 | Georgia Apts | Glaros Studios | Iakinthos Hotel | Jupiter Hotel | Kandilas Hotel | Lazaros Hotel | Lesante Hotel | Litsa Studios | Manousis Studios | Mavrias Village Apartments | Mavrikos Hotel | Neraida Studios | Paradise Hotel | Park Hotel | Petros Hotel | Phoenix Beach Hotel | Planet Studios | Planos Aparthotel | Planos Bay Aparthotel | Planos Beach Hotel | Plaza Pallas Hotel | Princess Hotel | Razis Apartments | Sandy Maria Hotel | Seaview Apartments | Sophia | Spiros | St Denis Apartments | St Johns Villas | Strofades Hotel | Sunrise Hotel | Tom and John | Tsilivi Beach Hotel | Tsiolis Studios | Two Brothers Studios | Zante Maris Hotel | Zante Palace Hotel | Zante Star Hotel |