Zante Beaches

Tsilivi Reviews
---
Zakynthos Guide
---
Local Directory
---
WalkAbout

Street View Style Tours
---
Zante Maps
---
Tsilivi Taxis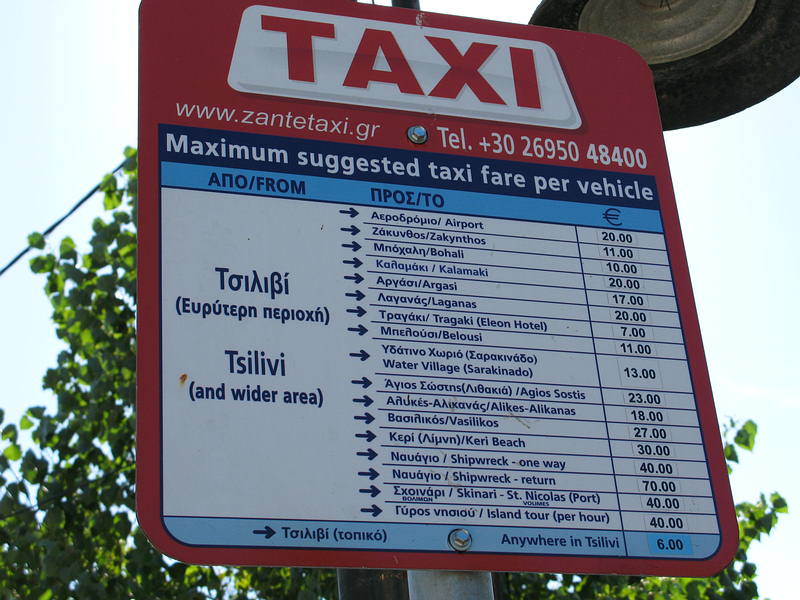 ---
Tsilivi Buses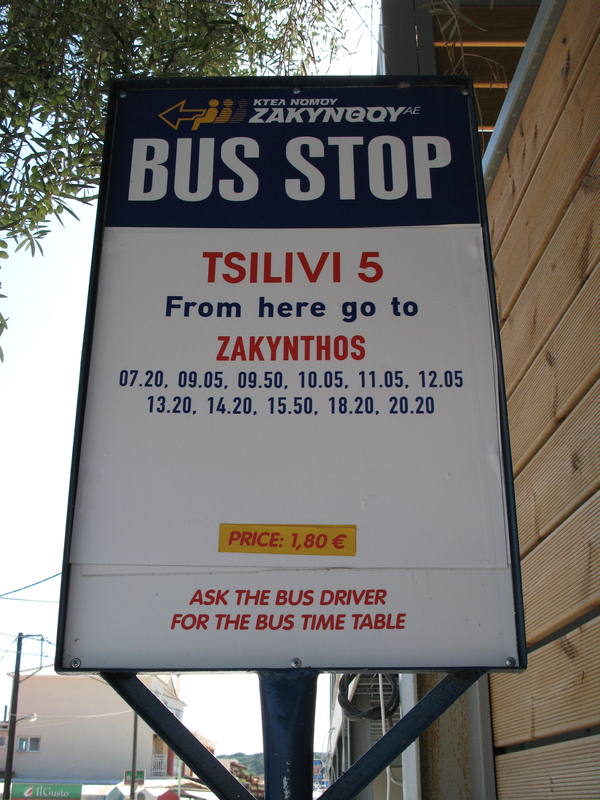 ---

+ Enlarge Map
Alamis Apts

(Accommodation in Tsilivi)

Kevin T
after wearing my football shirt i placed it next to the suitcase on the small suitcase holder in the corner of the room a few days later i asked my partner where it was and she said she may have put it in the washing case if it was in there i would'nt want to put it on any way when we got home and all the washing was done there was no football shirt i complaind to the hotel via email and then to olympic holidays head office none of the parties were a bit concerned that a theft had happened olympic said i should of reported to the police i did'nt do this as i thought it was in the washing case make up you own mind on this as there was no break in?

10/10
Linda O

Just had a week at the Alamis, after reading some of the reviews on here i didn't know what quite to expect but was pleasantly surprised when we arrived, I had asked for a ground floor apartment and was put in the old block I think, room was very nice and clean, balcony overlooked the gardens and was very peaceful. Room very clean and well maintained, loved it here and will be booking again in the near future. Only 1 tiny complaint, the sunbeds were very close together and not enough of them, you had to be out really early to get one but saying that the beach is 2 minutes walk away

10/10
Sharon W

Have just returned from 2 weeks staying here and have to say that in the 15 years we have been visiting Tsilivi, these apartments are the best ever!!! The staff are friendly, helpful and always there if you need them, the apartments are kept so clean, cleaned every other day along with the bedding and towels - could not have asked for more. The location is superb too - only takes about 2 minutes to walk to the beach and the same to the bars and restaurants. Perfect in every way in our opinion. We already cannot wait for the 2013 holidays to be released so we can book for next year

Sharon, Dennis & Taylor x

9/10
Karen A
Read some bad reviews about these appartments, but they were lovely and clean & well maintained, sheets & towels were changed regularly, bins were emptied every day, very close to beach, close to walk to centre, overall good value, and a very good standard of accomodation. Greek night and fire show, well worth the price. Staff were always there, if you need anything just ask.
10/10
Barbara R

We have just spent three weeks at the Alamis, and had a wonderful time. We lost count of the number of times the bedding and towels were changed, but at least every three days. Everyone was cheerful and helpfull and we will be returning again next year. Thank you Panos, Anastasia, George and Dimitri Dennis and Tassos for another happy holiday.

10/10
Ted B

Just got back from a two week stay at Alamis and we enjoyed every moment. Don't be put off by any negative comments you may read on this page or you will miss out on a great holiday. Yes, the rooms are basic but they are only a base after all. Sheets and towels changed regularly and we found the owners and staff very friendly. We will be booking again for next year. We met lots of people who have been returning to Alamis on a regular basis. It is also very close to the beach and local amenities. As for the Il Gusto, we ate there several times and allways found the food amazing. We found the staff very friendly and helpful.

2/10
Brian & Edwina

The Alamis has got some lovely apartments but be warned, it also has the old block which is truly awful. We have had good times here in the New block but this year we were dumped in the old block. No hot tap in the kitchen, Shower rail hanging off the wall tied up with string, Fridge had no door on the freezer compartment and no temperature control knob, Dressing table drawer had to stay on the floor because it would not stay in the runners, No battery in the smoke alarm. The old block should be renovated because it is all sold as the Alamis but you may get the pits. It would not be so bad if it was sold at two different prices to reflect the two extremes.The new block is good and even includes TV. We asked the Alamis if we could stay there in advance, on the top floor as my wife suffers when low down in all the greenary. They put us low down in the garden area in the old block and refused to move us even though the rooms in the area we asked for were unused. Shame on Olympic as well because the rep was fully aware of the problem and therefore Olympic must also know. The video on the olympic website only shows the inside of an apartment in the new block, You Have Been Warned. The attitude of the guy on reception to being allocated the pits means we will never go back to these apartments as long as there is a chance of being put in what is even for Greece terrible

10/10
Gemma R

Just got back from a week in the Amanis. What a lovely apartment. It was very clean and in 1 week we had our room cleaned/beds changed 3 times, which was fab! The pool and bar were nice and the food yummy, just what you need after hours sunbathing and swimming in the pool! We had a lovely view of the sea and the location was brilliant. 5 minutes walk to the beach and 5 mins the other way to the restaurants and bars. All that you need for 3 girls wanting to relax!

I would definalty be back next year with either my friends or my family.

One thing tho.. Don't eat at the ll Gusto italian restaurant on the corner, the food is horrible and the staff are very rude especially if you complain! Not a good place!!

8/10
Claire P
We stayed with you during August 2008, we loved the fact that when we were going upstairs to our room we had the lovely smell of orange blossom, and when we were on our balcony we had the view of the owners tending to their garden. We had the luxury of staying in an apartment which had all the amenities at hand but we had piece and quiet at night. The room was kept very nice and clean and we had no complaints at all, we had a fantastic holiday!!

10/10
Ken A

Yassou Alamis!!!

Just spent 2 weeks at the Alamis and it's our 2nd time at the apartments. Don't listen to anyone that comes on here and moans about the little things; if you want a fun, relaxing and cheap holiday with people who know how to have a laugh, friendly owners and very very hot weather then go to the Alamis.

Thank you to Anastasia and Panos for making our stay enjoyable and hi to Faye and Maria who work behind the bar. We had many a funny day including water fights and teaching us (trying anyway) Greek!

Didn't want to come home at all and we are deifnitely going to be booking up again for next year as soon as possible.

For anyone that hasn't been, there's loads to do with trips around the island (inland and offshore) and the beach is really close to the apartments with loads of water sports and really warm sea water.

The apartments are really clean (considering it's only 3 star) and I can't think of anything to fault the place. Once again, thank you to everyone that was there and we look forward to seeing you again next year.

OPA From Ken, Sam & Lee!!!!!!

10/10
Marilyn H

Comments:
Well Just got back from our holiday in Tsilivi, stayed at the Alamis apartments and I have to say I really don't know what the other reviewers are talking about, when you book you know that the rooms are going to be basic, the room was lovely and clean, towels every other day, as well as clean sheets, we stayed in room 8 at the back but looking out on the lemon trees, lovely view, Panos and Anastacia ran the apartments and were lovely all the women in our party were given silver earrings as a goodbye present, , Faye and Maria, well what can I say , the food was great and their company second to none, and not forgetting Steph the olympic rep, she was so helpful and lovely , what a star. also make sure you book for the Greek night, best one in 10 years that we've been to.

The restuaurants in Tsiivi were excellent apart from the one in the Town that offered Greek and Mexican, waiters quite rude and that was a first, all the others were so friendly and helpful.

Get a car and go to the Blue Caves , went on a boat trip for 5 euros , book it at the yellow hut at St Nicholas Port, what value for money.

Will Definately go again, will brush up on my Greek, and can't wait to see them all again.

One other thing we also got tomatoes and fresh lemons from the tree on the last day of our holiday by the Grandparents that live there from his garden , they were so kind,

one word of warning , there was a big group of people staying there that seemed to think that they had a permanent reservation for the sunbeds, as every one had a towel on it. whether they were there or not, and I must say this was the first time I've come across this.

anyway it dion't spoil our holiday.

10/10
Zoe Y

Just got back from a 2 week holiday at the Alamis Apartments and was gutted to leave. The rooms are basic as stated in brochures so for those that moan about it should do their research ! All the staff were fantastic and made you feel really welcome. Faye & Maria who work the pool bar & kitchen are great girls who will do anything for you. Anastacia & Panos are also lovely people.

The cleanliness of the room was great, bins emptied daily. . beds made and towels changed every other day. . rooms cleaned properly and linen changed 2-3 times a week.

The apartments are in a perfect location with approx a 4 minute walk to the beach and the nearest bar right next door.

The only grumble I had was that there was a huge group from Wales who took it upon themselves to take near enough every sunbed around the pool so make sure you get down early !

Restaurant recommendations: Zeus (George & Spiros are great), The Olive Garden, Nemesis, Piero's, Asian Palace

Bar recommendations : Corner Cocktail Bar (Tony makes the best), Planet Pub, Mambo

Hope to be booking up for next year soon.

10/10
Amy M

alamis apts were lovely, the place was brilliant. ive never been to greece before and i went with my boyfriend our little baby girl and grandad, it was the best holiday i have had, every one were really good with the children we are definatley returning next year with more of the family, but i would definatley reccomend it to anyone who chooses to go i give it 10/10
10/10
Sue H

We went to Tsilivi in May this year and this was the first time we had stayed at the Alamis Apartments and found they were very clean, the beds were made every other day along with clean towels and the bins were emptied daily. The pool was great and the overall location of the apartments is fantastic with both the sea and the town both being a couple of minutes away just right for a relaxing holiday. We are thinking of booking again for next year

10/10
Emma M

This was our second year at the Alamis and we cannot fault it. It is perfectly located - walking distance from the beach and to all restaurants.

There were 7 of us that went this year all our rooms were next to each other and were all clean and well maintained. Anastacia and Panos made us all welcome and we felt at home.

The Alamis is a cracking place to stay, lovely pool, great bar and fantstic staff and family - making our 2 weeks there brilliant. We were sorry to leave but looking forward to September 2008.

6/10
Dianne F
Just back after two weeks at Alamis.

The Staff were fabulous and made you very welcome.

However, I had a couple of grumbles!!!!!

Beds....very hard and uncomfotable

Pillows.... much the same

Bed linen.... only changed twice in two weeks!!!!

Towels... Not the cleanest!!!!!

I had to a one point go to reception and ask them to clean our room as it had not been done. Our friends had their room cleaned and linen changed FOUR times!!!

In total we had clean towels three times!!! Bed changed twice and room cleaned twice!!!!
10/10
Lisa W

Got Back to leicester today after a fantastic week in tsilivi, it was mine and my partners first holiday together, and its been great, a nice 47 degrees worth of holiday defo going back in the near furture argos cocktail bar rules the best 3 euro cocktails in kante hats of to all the staff at alamis hope to see you see you again soon




6/10
Cally B

Great Location, Good Sized Rooms but Cleanliness Needs Improving!

The Alamis Studios are in a great location, only a few minutes stroll from both the beach and the bars/restaurants. The rooms are spacious and of a fairly good standard. The staff are friendly and helpful and the pool area looked nice.

My main complaint is the cleanliness of the room and laundry.

On arrival in the early hours of the morning a room was already prepared for us, but the sheets had huge muddy marks on them, not difficult to see, but apparently the cleaning staff had missed it!

The overall standard of cleanliness was terrible, the towels must have been washed in mud and it was unusual to get anything that resembled white! Good job we took our own towels!

The room was constantly gritty underfoot, even on arrival and stayed this way throughout the holiday.

Thankfully, someone turned up daily to empty the bins but did not sweep and mop the room. I doubt that the room got wept at all before, during or after our stay and any mopping must have been done with dirty water as not only was the floor gritty but also tacky! I ended up cleaning the floor myself just so that I could stop sticking to it and I can tell you that the cloth was filthy afterwards!

Another great annoyance was the disgusting smell in the rear yard from the rotting lemons and chicken dirt! Not very nice to breathe in during a hot summers' day!

Overall, due to the lack of hygiene, I wouldn't recommend this as a place to stay, which is a terrible shame as it is an ideal location for anyone that wants to be near to the beach and nightlife but not be bothered with the noise from it.

Sue

Had a pleasant week here, the pool area was really nice and cant fault the rooms although they were pretty basic.

The staff were polite & friendly.

Big HI to the little guy who works the pool bar (didnt get his name but he was 11) he does great cocktails!!
Sarah

The comment I was previously referring to has now been removed - im presuming its because that person was offensive towards the people who went to alamis apartments. i just thought id let people know as it looks like im having a go a nikki, the person below me, but this is not the case! zante and alamis apartments are lovely.
Alexander M

hi i just want to say that our stay in the alamis apartments was different. if you are looking for a nice quiet time with your partner this is the place for you. kenneth and i stayed there for 14 days and we found it really quiet, sometimes a bit too quiet but that is what we wanted. it was a prelude to our wedding in october so we enjoyed it. and we found the g*y clubs really good. hopefully we will be back after our wedding in las vegas for another quiet break.
Sarah

Dear lord - what's wrong with you, love?! Me and my boyfriend had a fantastic holiday here and im glad we didnt bump into you - no one would like to meet someone like you to ruin their holiday fun. And by the way, I am not 'the usual kind' as i am not 'cheap' and find your comments quite offensive.

Ken A

Returned from Zante last Thursday and had a wonderful week staying at the Alamis apartments. The accommodation was superb and the service from the management, the cleaning staff and Nick the barman (pictured left) was second to none. They made us feel very welcome. The place was always clean and it was full of a variety of different people expect drunk teenagers which made it even more perfect.

The Alamis is in the perfect location with a small walk from the main town, the beach and all of the required amenities. A short hop to both the Bar and the Swimming pool made life easy and the rooms were very comfortable with everything that we required for our stay.

We would like to say a big thank you to Anastacia and Nick (good luck with the wedding) who both made our stay very enjoyable and we will most definitely be coming back to stay again next year (for two weeks this time).

Thank you from Ken, Sam and Lee Alder (room 02)

Dianne F
Hi

Alamis is easy to find. If you turn down the road towards the beach at the Mediteranee hotel it is down on the right hand side. Couple of minutes walk from a lovely beach and close to many bars and restaurants, but still quiet enough if you want peace.

Let me know how you enjoy it as we are going next September.

Kasey & Leon

I have to agree with clare, i loved the apartments ours was always kept clean and god bless the cleaners they even tidy my shoes up ( and there was alot of them!). We stayed next door to the caretakers and they were everso polite it was great waking up to a real greek family next door. i would definatly pick Alamis Apartments again even if it was to wind up nik the bar man. On a serious note if you have a young family and want a safe enviroment for them then this place is great for you. theres a lovley little supermarket attatched on the front which is handy for ur quick fix of Mythos. we had a lovley time, thanks to all the staff!
| | |
| --- | --- |
| Search for Alamis Apts in all of JustZante & the Messageboard | |
More Hotels and Apartments in Tsilivi...

Admiral Hotel | Al Mare Hotel | Alamis Apts | Alexandra Beach Hotel | Amarylis Hotel | Anetis Hotel | Apollon Hotel | Ariadne Hotel | Aspassia Studios | Athina Studios | Azure (Mediterranee) Hotel | Balcony Hotel | Calinica Hotel | Caravel Hotel | Christina Hotel | Contessina Hotel | Cosmopolitan Studios | Daisy Studios | Dannas Studios | Daphne Studios | Di Palai Hotel | Dinos Hotel | Erietta Apartments | Filoxenia Aparthotel | Georgia 2 | Georgia Apts | Glaros Studios | Iakinthos Hotel | Jupiter Hotel | Kandilas Hotel | Lazaros Hotel | Lesante Hotel | Litsa Studios | Manousis Studios | Mavrias Village Apartments | Mavrikos Hotel | Neraida Studios | Paradise Hotel | Park Hotel | Petros Hotel | Phoenix Beach Hotel | Planet Studios | Planos Aparthotel | Planos Bay Aparthotel | Planos Beach Hotel | Plaza Pallas Hotel | Princess Hotel | Razis Apartments | Sandy Maria Hotel | Seaview Apartments | Sophia | Spiros | St Denis Apartments | St Johns Villas | Strofades Hotel | Sunrise Hotel | Tom and John | Tsilivi Beach Hotel | Tsiolis Studios | Two Brothers Studios | Zante Maris Hotel | Zante Palace Hotel | Zante Star Hotel |