Zante Beaches

Tsilivi Reviews
---
Zakynthos Guide
---
Local Directory
---
WalkAbout

Street View Style Tours
---
Zante Maps
---
Tsilivi Taxis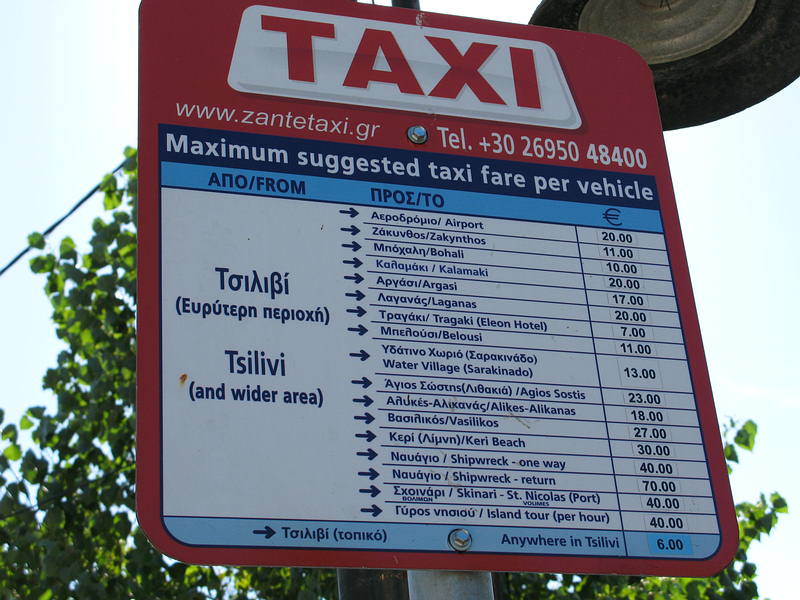 ---
Tsilivi Buses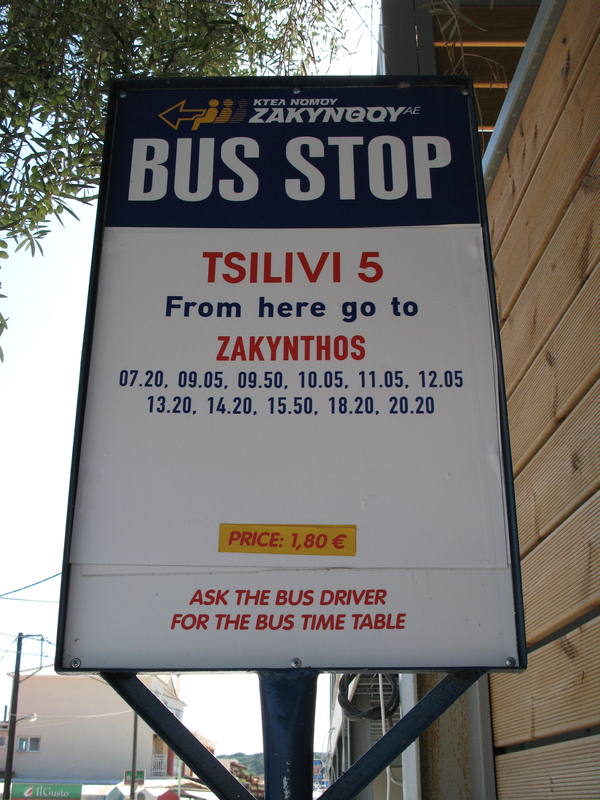 ---

+ Enlarge Map
Strofades Hotel

(Accommodation in Tsilivi)

6/10
Anna L
Overall myself and my partner gave the hotel a 6. If like us, you only wanted a shower,toilet and bed it was ideal (perhaps a little far away from the town center) I however would not recommened this hotel to people with young children. The hotel overall was quite run down espeally in our rooom where chunks of plaster were missing from the wall,The beds were ok, but beware as my partner has a nasty gash on his leg from them! The shower was a bit hit and miss with the hot water and the hot water tap even came off at one point! The swimming pool was a bit manky (all green and furry ) but was cleaned often, the pool bar was nice. Breakfast and tea were ok but nothing special. It rained on our stay their too and the dining room roof leaked as did our front door!
Overall we would not go back to the hotel and wouldn't recommend it to anyone going there in peak season or with a young family.


1/10
Andy F
first and last time at this hotel???on arrival was told were to find our room,got there,filthy,went to complain,no joy there,complained to rep,went for evening meal,no variety,ate out rest off week,breakfast no better,had toast mainly,pool was dirty so went to another hotel and beach,just one thing after another,been to greece 5 yrs running now and never had anything like this,made a fomal complaint and have since put in writting to tour operator,only good thing was some of the staff were great,Demitri and a young man(waiter)at breakfast,also with us being out away from the hotel every day,we ate at some really nice restuarants and saw more of the island thanks to Steve at Theo,s rentals,top bloke

2/10
Florence G

This is my second visit to this hotel from 3 October till 17 October, I agree with John Pickstone that it has seriously gone downhill. I go on holiday for a stress free time which I didn't have.

We didn't have hot water the first few days of our holiday and when complaining to hotel management and Thomson Rep they didn't take us serious.

The hotel pool was green and dirty and the other hotel pools in Tsilivi were clean, unlike June the pool was always empty and although the hotel was full people did not stay and sunbathe around the pool they went to the beach or other hotels, Thomson rep said she had the pool water tested and it was o.k but I disagree.

The

hot breakfast

was always cold and boring and you could not make a hot tea or coffee as the water was never boiling.

I BELIEVE THAT THIS HOTEL IS GOING HALF BOARD NEXT YEAR, I WONDER HOW THEY WILL BE ABLE TO COOK A VARIETY OF EVENING MEALS AND FOR THEM TO BE HOT.

2/10
John P
.We have just returned from Tsilivi.

This was our fifth and LAST time at the Strofades. The standards have slipped from our first stay there. The pool was filthy and was not cleaned to an acceptable standard until our last day there, we were told that the weather had been bad over the last week so it was not been possible to keep it clean, other Pools in the area were clean though. The Lift was not working in the block we stayed in and it would seem, had not been for some weeks. The first week, the room we were in had NO water coming out of the hot water system, we were told after a few days that the pipe work was made up with salts and could not be cleaned out until the Hotel was closed at the end of October. We were moved to another room after a week, we had water but it was cold. After many comlaints by me and other guests work was done to try to resolve the problem but this was not a complete success, we only had HOT water for 3 out of 14 days. During a power cut while having a disscusion with one of the receptionists (the one with an American accent), I was told that water and electricity were luxuries and we should not take them for granted (not sure if it was a joke but if it was, I did not find it funny at the time and do not now).My impression is that this Hotel is going downhill fast and needs a lot of money spending on it if it is to survive (which I doubt). In spite of being there before, the last time in June this year, we will NEVER stay at this Hotel again.

9/10
Florence G

Just returned from staying two weeks at this hotel.

Bed linen changed every other day. Towels changed daily. Apartments cleaned every day. Excellent pool and pool bar, menu at pool bar very good.

Reception staff excellent. Thomson Rep excellent.

Breakfast varied.

Only complaint a bit overcrowded when getting food for breakfast.
9/10
Anne C
Lovely hotel, friendly staff. This was one of the best hotels I have stayed in that was 3 star. Really clean and well situated. We did not have any problems with noise at night and even when taking a siesta during the day providing the patio window was shut you could not hear a sound from the pool which we were right on top of. Would not hesitate in staying here again.
8/10
Jan W

Good hotel. Clean.Right on the beach.Friendly and helpful staff. The beds were hard though. About a 10min walk to the centre of Tsilivi. Plenty of Bars and restraunts.

We did find the hotel noisey at night with dogs barking all night.
Wendy G
Stayed here back in October and loved it. Excellent staff, lovely clean rooms (had daily maid service) beds were very hard though, food was good....can't fault the place, would definately go back there.
Highly recomend the Olive garden for food and great service too.

Jazz N

ello any1 whos is reading this

well wht can i say my nd my cuz c*m ere nd it was amazing deffo c*mming bak

lushhhhh breakfast nd i love dennis

nd bout 100m frm beach

love it!!!

mwah kiss kiss xxx

love sofie and jazz x
Steve L

Excellent hotel and staff. It was a wonderful place about 100m from the beach and as much you could eat breakfasts. Enjoyed the Greek night's on Wednesdays with alot of dancing, eating and drinking. The barbecue was excellent value. The hotel is also about 1/2km to the main Tsivili centre with bars, restaurants and shops.
David W

Going on Friday and wondered if an Iron is available to use at the hotel?

Cheers Dave.
Becky M

This was the best hotel we have stayed in in greece. The location was great, rooms are large and almost all have a pool and sea view. Rooms are cleaned every day and are quite well kept. Plenty of sunbeds ,although you need to be there early to get one !. Sunbeds are available on the beach for 6 euro for 2 beds and umbrella for the day, great value!. The town is only a 7-10 minute walk away. Good choice at breakfast although mostly continental but english available to. Staff are very friendly and nothing is to much trouble. we will returning next year.

Angela S
Just returned from a fortnight at Strofades Beach Hotel and it was fantastic. First sight of it from the coach was not pretty but it is deceiving. The hotel was lovely with excellent staff and the rooms were cleaned eveyday along with regular fresh bedding and clean towels. Nothing was too much trouble for them and Alexis the rep was on hand at anytime if you needed her, although you would hear her before you could see her. Location was excellent, right on the beach and the town just a five to ten minute walk away over frog bridge. If you like wildlife then the sound of these frogs were amazing but they were quiet towards the end of our second week so don't be put off if you don't like them. Besides you never saw any in the Hotel. Breakfast was plentiful although the bacon and beans were a liottle cold and the room layout does need to be reviewed due to congestion at times. The snack bar was brilliant with staff more than willing to omit or add something to your choice if required. Vsit the Balcony Bar nearby for the best sunset photos around about quarter to nine.

Best place to eat we found was Fiorentinos, a small taverna next to Joker bar with freshly cooked meals, even the veg. This place score 10/10 on the internet website. Also Trente Nova and Benikos. Best entertainment was Paradise cocktail bar where their Monday Greek night is not to be missed, especially if you want to smash a few plates. The staff there are very friendly and completely mad. Sit around the bar to experience this. Would definitely recommend this holiday.

Tara S

Have just returned from a week at the Strofades Beach Hotel and it was the best holiday we have ever had.

The hotel is fantastic, lovely pool area, great room with balcony over looking the pool and out to the beach and sea. Everywhere was clean and tidy, room had air con and fridge which were well used.

The beach is a 2 min walk away and great for a stroll along in the morning after breakfast, which is served until 10 and always packed with food.

Pool bar is lovely for lunch and the shaded seating area is just what you need to escape the sun for a while.

It is far enough out of the centre to be nice and quiet, but is only a 10 min stroll along a well lit road into the centre, with great bars and restaurants.

I've already been pricing up 2 weeks in 2007!

Jo T

Stayed at the Strofades for 2 weeks in June. Lovely hotel in a superb location. It's out of the main town so it's nice and quiet at night (apart from the frogs in the stream but you soon get used to them) but only a 10 mintue stroll to some of the best restaurants and bars (highly recommend Sweet Revenge) and you can almost roll out of bed straight onto the beach. The pool area is lovely, although being so close to the beach we didn't make much use of it.

The buffet style breakfast has something for everyone and there is still plenty left if, like us, you stroll in at 5 to 10!!

My one and only criticism would be the thin walls! You can hear most sounds from next door, not good if you want a lie in!!

The staff are all very very friendly and helpful and the hotel is spotless with rooms cleaned daily and towels and bedding changed every other day.

Had a lovely 2 weeks there and highly recommend it.

Satnam C

My husband & I just came back from a week in the Strofades. Well what can we say - it was simply the best! We cant fault it at all - everything was just perfect especially the staff, it was clean (maid service everyday), the lovely choice of breakfast & all the fab people we met there

! There was a Greek night which was really excellent, such a good atmosphere and everyone joined in

. There was also a quiz night a few days later - oh what a laugh we had but you know what really made it so special - all the brilliant people we met on holiday, we have never ever been on holiday and met so many nice people in one hotel. The staff were brilliant too, always smiling and helpful especially the smiley Amelie (hope I got the name right!)

Everything was on your doorstep - town was 5 mins walk, great beach just close by, lots of restaurants and eating places. We only did a week but wish it had been 2. We hope to go back next year, maybe a reunion with our other guests we met there.

Also huge thanx to Alexis and Andy for being great reps and for sorting out our photos including the special ones

Oh by the way there are lots of frogs that sound like ducks however we slept through them so not a problem!

Zante and Strofades we miss you....... & Alexis shut your mouth, we can hear you from here!!

Angela R

Just returned from a weeks holiday in this fabulous hotel.

No iron in the rooms but there is a hairdryer, fridge, kettle and the all important free air-con.
The hotel itself was lovely and small, run by the owners who also live on the premises.
The buffet breakfast was substantial with many different types of foods available for all tastes.
The pool was always clean and the sunbeds comfortable and no-one struggled to find one.
The beach is 2 mins walk through the Mango beach bar and although it looks a long way, only takes 30 mins to reach the other end. Lots of sand and safe for the young ones.
The pool bar is small but adequate and the staff are lovely.
Bedrooms are cleaned daily and there is always clean towels.
The shop is well priced and the water is cheaper here than the local supermarket.
The walk into Tsilivi takes no more than 10 mins where there are many superb restaurants and bars. The food is excellent with a good variety to suit all.

Would love to revisit this hotel on another trip to Zante.

Sarah M

My Fiance and I are getting married in July & have chosen Strofades beach hotel as our honeymoon destination! After reading through most of the comments It sounds perfect! would just like to know if the reception will convert travellers cheques?
Allison H
Hi me and my partner are planning a wedding holiday in august 2006 with my 2 children and my partners dad. we have never been to greece before but my partners friend recommended tsilivi he said it was fantastic and great for kids and families. we looked through the brochure and found the strofades it looked really nice especially with the beach so near. Has anyone got married there and can they tell me what it was like and was it worth it (i,e) what are the wedding planners like are they good and do they get it right.

I hope someone can help me thanks. Allison

Sam

well i just got back from zante and it was FAB......its changed alot since i went 7yrs ago but still fab...Stayed at the Strofades Beach Hotel Tsilivi. and what a hotel that is....very very clean very friendly staff good brekki, nice pool, good little pool room and brill location.Only thing i found wrong with it was that there was no entertainment apart from the Greek Night on Sunday, which i thought was really good. The hotel was well located....the beach was right on our doorstep and the resort centre was a little walk away nothing to moan about at all. The staff in the hotel where great, joanna the receptionist just could do enough for us and all the bar staff and cleaners always made you welcome....one thing i will say is that there are Germans in the hotel. but they are not a problem at all...there was none of the usual getting up to find every sunbed was taken up by their towells...nothing like that. And you never seen them after about 9pm....they sort of had their evening meal in the hotel and well must have gone to bed.

Tsilivi its self was ace......brilll...everywhere you went there where bars and places to eat....LEVEL BAR is a big must to anyone that goes out there.....all the staff where ace and remembered you every time you go in there...they find time to come and sit at your table and have a chat. we even got free drinks sometimes...brill.....if your wanting to try some lovely greek food then i would say to go to piero`s very nice food and well priced too. Popeyes do some nice food too but its more a family place with alot of english food. if anybody wants to know anything else then just post me a message and i`ll be happy to help.....

Steve T

Good points

Air conditioning
Location
Cleanliness
Lunch at the bar
Friendliness of staff

Bad Points

Breakfast is usually a cattlemarket with long queues
All sunbeds reserved before 9am in the morning
Not enough sunbeds (90 rooms 45 Sunbeds) see above
Can be noisy both from the pool area during the day and the pool bar entertainment at night
Thomson rep is the worst we have known

We stayed from the 5th Aug 2005 to the 19th, overall we had a good time but we have stayed in better for the money.

Rebecca R

Hi Sam,

We stayed at the strofades from the 24th june to the 8th july. It was fantastic.

Its a 5 minute walk from the centre of Tsilvi which is ace. Not too far to stagger!

The rooms are lovely, we had a pool and sea view. Very modern and the air con is great!

The breakfast was fine, normally had a choice from bacon, sausage and egg, fresh fruit, bread, greek yoghurt, coffee, tea. fruit juice. And there were toasters there too. The pool bar serves food at lunch which was really nice, lots of choice.

Honestly you'll have a fab time there, just wish i was going back!!

Sarah P

We stayed in the Strofades Hotel for a week at the beginning of July. We thought that it was one of the best hotels that we have ever stayed in. Your room is cleaned every day and the whole hotel has extreme hygenic and tidy standards. The food (which is buffet style) is absolutely lovely and is probaby better than if you went to restaurants for a traditional Greek meal. The staff are all courteous and helpful at all times, nothing is ever too much trouble for them and there is a general 'family feel' within their team. The pool bar that serves food all day is of a good quality and the pool is quite big, clean and warm. The hotel provides 'Greek evenings' which are more of a family occasion but appeal to all ages. The hotel would not appeal to people wanting a noisy environment as it is a quiet but enjoyable place to stay with beautiful sea views As you are right on the beach you can choose to stay by the pool or visit the sea with no effort at all. We have never been to Greece before but will be returning next year and will definitely be going back to the Strofades. In fact, we went visiting other hotels and felt that none compared with this hotel's excellence.

Sam D

HELLO ALL........well im a travel agent and have taken it upon myself to try out the strofades beach hotel. nobody i work with knows anything about the hotel....ive been to tsilivi before and loved it. what im after is some advise from people who have stayed there as to where in tsilivi it actually is if anyones got a map which shows other hotels/bars with the hotel on id be grateful if you could let me know as im not really sure where abouts it is. Also what are the room facilities like??? come on girls are the hairdryers any good or sud i take my own? what sort of things do the stock in the mini bars and the cost? is there much room in the rooms?? and most of all if anyone has stayed b+b what do you get for breckie? Im really looking forward to going although i have heard bad points about it for every bad point ive heard ive heard 2 good ones. I have actually emailed the hotel and they where very kind in getting back to me so thats a good start, staff seem friendly before i have even got there. 8 weeks now and my and my boyfriend will be in a bar some where and i cant wait. but it would greatly put my mind at rest if someone could help with the questions i have asked....cheers....

Rebecca R

We've just got back from staying at the Strofades. What can i say.......It was excellent. The location is right on the beach and a 5 min walk to the centre of Tsilivi. We loved it. The staff there are excellent, the rooms are spotlessly clean and modernly furnished. We had a pool and beach view which was gorgeous and to see the sun set was something else. We made good friends with the bar tender Keriaycos, he's a real laugh and will point you in the right direction of where to go and what to do. The best restraunt we ate at was a place called Romeo's. We recommend that 100%. Try the frappe's too, they're fab. All in all Tsilivi and the strofades are a fantastic place to stay. We will definately be going back.
| | |
| --- | --- |
| Search for Strofades Hotel in all of JustZante & the Messageboard | |
More Hotels and Apartments in Tsilivi...

Admiral Hotel | Al Mare Hotel | Alamis Apts | Alexandra Beach Hotel | Amarylis Hotel | Anetis Hotel | Apollon Hotel | Ariadne Hotel | Aspassia Studios | Athina Studios | Azure (Mediterranee) Hotel | Balcony Hotel | Calinica Hotel | Caravel Hotel | Christina Hotel | Contessina Hotel | Cosmopolitan Studios | Daisy Studios | Dannas Studios | Daphne Studios | Di Palai Hotel | Dinos Hotel | Erietta Apartments | Filoxenia Aparthotel | Georgia 2 | Georgia Apts | Glaros Studios | Iakinthos Hotel | Jupiter Hotel | Kandilas Hotel | Lazaros Hotel | Lesante Hotel | Litsa Studios | Manousis Studios | Mavrias Village Apartments | Mavrikos Hotel | Neraida Studios | Paradise Hotel | Park Hotel | Petros Hotel | Phoenix Beach Hotel | Planet Studios | Planos Aparthotel | Planos Bay Aparthotel | Planos Beach Hotel | Plaza Pallas Hotel | Princess Hotel | Razis Apartments | Sandy Maria Hotel | Seaview Apartments | Sophia | Spiros | St Denis Apartments | St Johns Villas | Strofades Hotel | Sunrise Hotel | Tom and John | Tsilivi Beach Hotel | Tsiolis Studios | Two Brothers Studios | Zante Maris Hotel | Zante Palace Hotel | Zante Star Hotel |