Zante Beaches

Tsilivi Reviews
---
Zakynthos Guide
---
Local Directory
---
WalkAbout

Street View Style Tours
---
Zante Maps
---
Tsilivi Taxis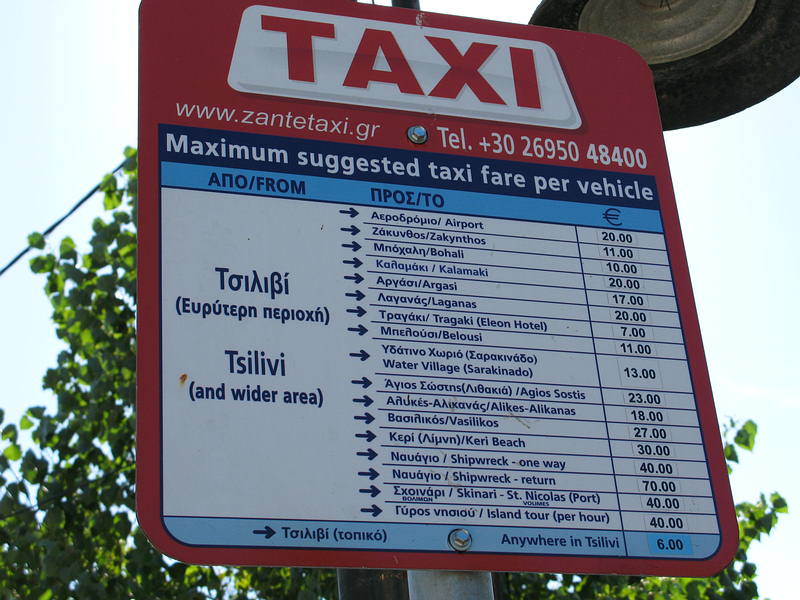 ---
Tsilivi Buses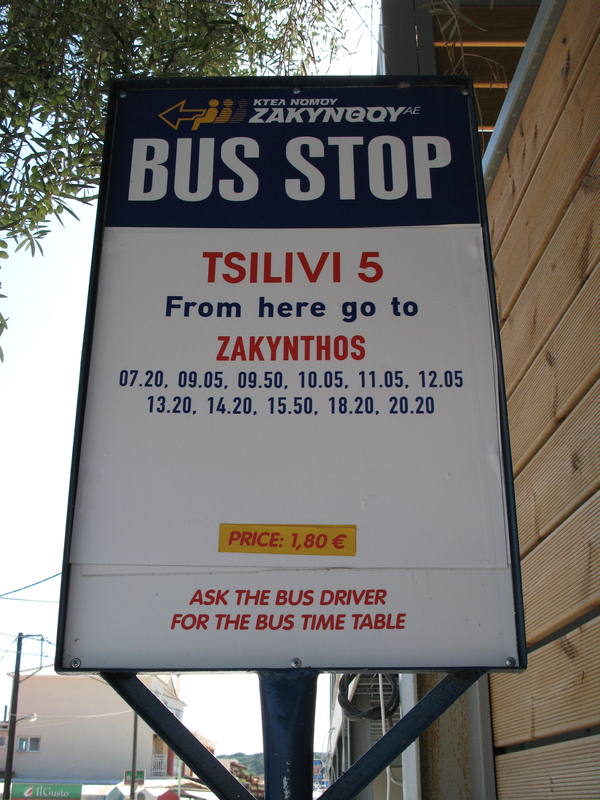 ---

+ Enlarge Map
Planos Beach Hotel

(Accommodation in Tsilivi)

9/10
Joe L
.My wife and I have recently returned from two weeks at the Planos Beach hotel. We had some initial problems, not the fault of the hotel in any way, but of our booking agent. The Hotel owner (Takys) & his staff, (primarilary Konstantinos), went out of their way to help and accommodate us in our dilemma, for which we are truly grateful. I have nothing but admiration and gratitude to the hotel and it`s staff for making our stay so enjoyable and happy. All the staff, from chamber maids to bar staff & reception could not have been more helpful they could not be faulted and would go out of their way to be helpful. The rooms were of a very good standard & cleaned every day, nothing was ever too much trouble for the staff. I will also add that the each room has a refrigerator, the air con is free as is the security box.

My wife and I do not normally return to a resort we have visited but next year we sincerely hope to return, not just to Tslivi but to the Planos Beach Hotel, they make you feel extremely welcome and special and you can fully enjoy your stay. Final words - Hard to beat. Thanks Takys, Konstantinos & the smiley, happy staff.

8/10
Ian B
I holidayed at Planos Apt's several times in the mid 90's when Takis was a young man set to take over the family business from his Mother and Father. It was a great place to stay then with a very friendly atmosphere. It's great to see that it looks just as good now. I must go back some time.
Emma G

Karen - both Planos beach and Planos Bay are at the same end of the resort. I'd say maybe 10mins walk. If you look at the map on the Tsilivi page on here the Planos Bay is marked, Planos Beach is on the same road as Contessina and next door to the Alamis (both marked on map).
Karen C

Booked a holiday today staying in the Planos Beach apartments could anyone tell me please how far it is to the planos bay apartments as my friends are staying there and plan on going to them most days, Is it walking distance Thank you
Emma G

Can anyone advise on the cost of Air con and safe deposit boxes at Planos Beach this year?

Also, do all the rooms that are booked via tour companies (i.e sunset/TC) only have showers? Would love a bath for my toddler !!!
10/10
John P
Just had a brilliant 2 weeks here, first time in Tsilivi and will return.

DENNIS who runs the daytime pool bar / restaurant is a brilliant man and so freindly with everyone there.

The rooms are spacious and cleaned every day, pool very nice / clean, breakfasts great.

Music played around the pool was good.

All the staff here very freindly and we will definately return some day.

Thank You !
10/10
Mandy P

hi to all at planos i would just like to say if anyone is thinking of staying here its a must its a lovely place and the staff are really ace xxxx see you all june x
10/10
Roy C

A big hi ! to all the staff at the Planos Beach Hotel and apartments. Just to let you know I had a fantastic time in early June (4-11). The food's great, the staff are brill, always there to help, I met loads of other great people there this year, including Colin and Jean from Bristol, Johnny and his gang from Banbury, and two crazy Scottish women, big Hi to you all. Will be back next year all being well. Got to wait another year . Thanks again, Roy Cooper.
10/10
Mandy P
hi to all at planos and a special hi to denis, this plaxce is great thankyou so much for making our holiday so good xx i will be seeing you all really soon xx
10/10
Joanne Y

Hi takis and all the staf it is leah and harvey and famiily I hope you have not forgotten use we miss you a very much we have not been on holiday for a couple of years we hoping to be with you next year we are not sure how to book it with can you let us no as soon as possible lots of love leah and harvey and family
10/10
Nicky O

stayed here in july really good my daughter charley met so many friends would reccomend to any one
7/10
John E

Just returned from staying at Planos Beach.Location great just 100 metres from the beach. Stayed in room 102, although clean it was so chlostrophobic.Would only visit again if booked private and could stay in Planos3.The supermarket was overpriced and therefore used the supermarket just 30 metres away.The holiday was overpriced and would probably not use Thomas Cook again especially as they left us behind on return, and had to have Taxi to airport. So much for customer care. However quite an enjoyable stay.

10/10
Susan G

3rd time in zante ,3rd time in tsilivi 1st time in planos beach,1st time no kids. what can i say bad about the hotel....NOTHING the hotel was totaly brill ,food good ,room good (407) staff brill from our cleaner to pit bull (night security) bar staff awsom (dennis) best on island, meet some very nice couples on holiday .same time meeting again next year 2009 a holiday is what you make it ,and thanks to all staff and most guests we had a brill time (08-06-08 to 22-06-08) next year can we request no earthquake ????????
10/10
Lynn W
JUST GOT BACK FROM ANOTHER STAY AT PLANOS BEACH (FOURTH TIME), WHAT CAN I SAY IT WAS GREAT. STAFF REALLY FRIENDLY, DENIS BEHIND THE BAR, EGLA'S BREAKFAST IS WONDERFUL AND ALL THE STAFF ARE SO FRIENDLY, ROOMS CLEANED EVERY DAY, CLOSE TO THE BEACH AND ALL FACTILITIES, HOPE TO SEE YOU ALL SOON. HOPE YOU ALL HAVE A GREAT SUMMER - THANK YOU TAKIS AND FAMILY. GOOD LUCK WITH THE NEW APARTMENTS.

LYNN, FRANK AND LISA WHITE.
Catherine M
hi, can anyone help
coming to stay at the planos beach hotel in july 2008, and as they have a chapel i was thinking of renewing my wedding vows whilst there, is this a good idea, and has anyone done this before ,thanks alison

10/10
Gill M

Hello all at Planos Beach.

Amy and i had a great time when we can for Dawn and Jame's wedding last week.

Your staff could not have done more to make our stay better. The rooms cleaned daily by happy friendly maids. Dennis looking after us throughout the day at the pool bar starting with a delicous breakfast cooked by the lovely Egla.

In the evenings we were well looked after and entertained by Illia and Jamie.

The greek night was great fun, not to be missed.

Thanks to Takis and his family, hope you have a good summer.

Best wishes

Gill Moon
10/10
Lynn W
well just arrived home from another great week at planos beach, this is our fourth visit and have already booked for may 2008. thank you to takis and family, armando, egla, despina and maria you are all wonderful missing you all already. hope the building work is finished on time for may 2008. have a good winter and we will see you all soon.

love lynn, frank and lisa white xx
10/10
Becky M

here is a couple more
10/10
Becky M

hello all at planos beach! its the moore family! we attach some photos from july marvellous holiday as usual. Cant wait to come out again on thursday keep the sunshine for us!

Dawn B

Stayed at Planos Beach apartments 16th-30th July 2007, total 14 of us...3 families! This is the 2nd time 9 of us have been to Planos (first time July 2005) and we had a great holiday both years....NO complaints whatsoever! Takis, his wife, family and all the staff are so very friendly, they all make you feel very welcome and work very very hard to ensure your holiday is excellent! I don't know where they get their energy from, they are up until after 2am, then back again at 8am...still with a warm & welcoming smile for everybody and working hard in the heat! The rooms were cleaned daily, the new rooftop restaurant is a great addition to the place, it has a lovely view of the sea and great food. The Greek night was entertaining, the Greek dancers mesmerising with their dances...and the fire dance was great! The pool was always clean, a pleasure to swim in & pool bar is very well run, plenty of food & drink variety, lively music, TV - oh and Armando's special mixed fruit cocktail is very tasty & refreshing...try one. Will definitely stay at Planos Beach again - highly recommended! The apartments are only 1-2 minute walk to the beach (depending on how quickly you walk of course!!!) 10/10 for everything & all staff at Planos - Thanks to all of you. From Dawn, Dave, Wayne, Daniel, Amber, Tamara, Michaela, Tanitia, Cibie & Curt. Also in our party - Paul, Karen, Emma & Kate xxxx

Sheila W
thinking of going here next year .is it the planos that is opposite the tsilivi admirals
10/10
Mickey D
One again a great time and look forward to seeing you all again next year.
Mickey Mouse, Denise, Phil the Dill and Tina Ballerina. X.

10/10
Lynn W
Just arrived home, just had to write and thank you for another great holiday at Planos Beach, thankyou to all the family and Armano and Egla, your food and service is great, big thankyou to Maria for keeping our rooms so clean and tidy, big kiss from Chloe.

Missing you aready/

See you all on 21st October 2007

Love from Lynn, Frnak, Lisa, Laura, Tim, Chloe and Grandma

10/10
Donna S
Oh my god what can i say about planos beach!!! 10th May 2007 ws the best holiday i have ever. I stayed for 1 week and i never wanted to leave!!.

Takis (GI GI)!!

Armando,Elia and not forgetting Kondi were the most frienliest and funniest people i have ever met!!!

Since the night we arrived they never failed to satisfy our needs!

The room was lovely (113), and i would recomend to every one to go there as i never had a fault at all, the cleanliness and the overall apperance is fantastic!!

Takis, Armando Kondi & Elia if you read this (hope you do) i had the best holiday ever and the 'GI GI Girls'will be back for the 'PERSONAL TOUCH'!

Lots of Love

Donna X room 113 (GI GI)!!!!

10/10
Paula B

went to planos last July - had a brill time. The staff were all fab and made our holiday

complete. The apartments were clean and comy, food and entertainment excellent. In fact everything

excellent. Hope to get back soon. Thanks again Takis, Armando, Sharon, Amy, Jodie, Egla, Dennis etc. Hope Man City shirts being worn. THE BEST HOLIDAY
| | |
| --- | --- |
| Search for Planos Beach Hotel in all of JustZante & the Messageboard | |
More Hotels and Apartments in Tsilivi...

Admiral Hotel | Al Mare Hotel | Alamis Apts | Alexandra Beach Hotel | Amarylis Hotel | Anetis Hotel | Apollon Hotel | Ariadne Hotel | Aspassia Studios | Athina Studios | Azure (Mediterranee) Hotel | Balcony Hotel | Calinica Hotel | Caravel Hotel | Christina Hotel | Contessina Hotel | Cosmopolitan Studios | Daisy Studios | Dannas Studios | Daphne Studios | Di Palai Hotel | Dinos Hotel | Erietta Apartments | Filoxenia Aparthotel | Georgia 2 | Georgia Apts | Glaros Studios | Iakinthos Hotel | Jupiter Hotel | Kandilas Hotel | Lazaros Hotel | Lesante Hotel | Litsa Studios | Manousis Studios | Mavrias Village Apartments | Mavrikos Hotel | Neraida Studios | Paradise Hotel | Park Hotel | Petros Hotel | Phoenix Beach Hotel | Planet Studios | Planos Aparthotel | Planos Bay Aparthotel | Planos Beach Hotel | Plaza Pallas Hotel | Princess Hotel | Razis Apartments | Sandy Maria Hotel | Seaview Apartments | Sophia | Spiros | St Denis Apartments | St Johns Villas | Strofades Hotel | Sunrise Hotel | Tom and John | Tsilivi Beach Hotel | Tsiolis Studios | Two Brothers Studios | Zante Maris Hotel | Zante Palace Hotel | Zante Star Hotel |