Zante Beaches

Tsilivi Reviews
---
Zakynthos Guide
---
Local Directory
---
WalkAbout

Street View Style Tours
---
Zante Maps
---
Tsilivi Taxis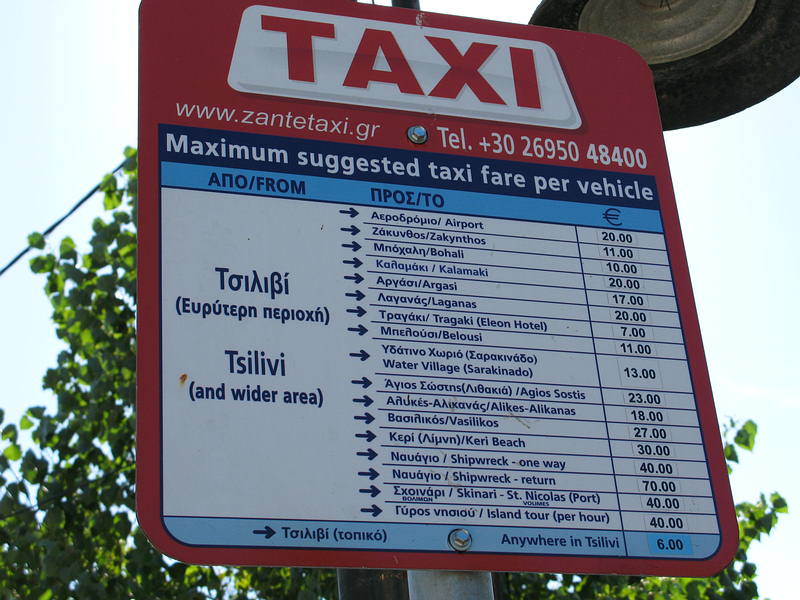 ---
Tsilivi Buses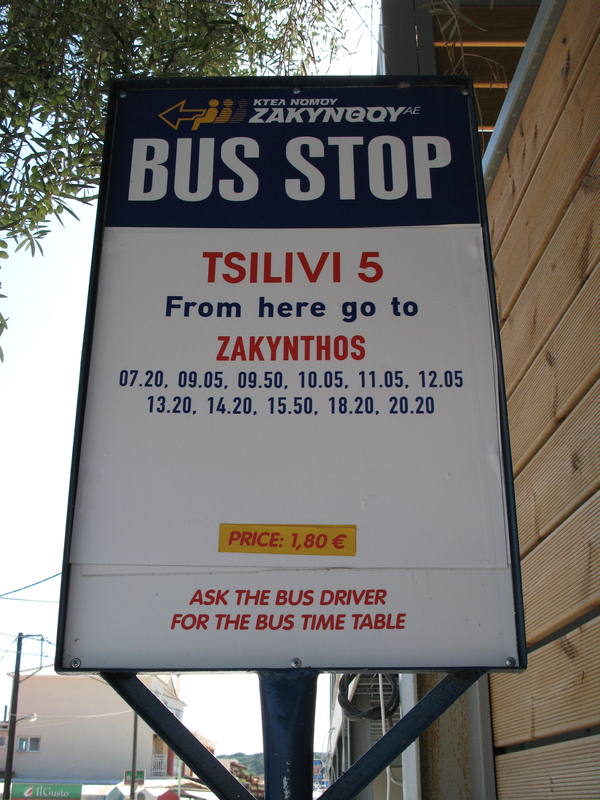 ---

+ Enlarge Map
Planos Aparthotel

(Accommodation in Tsilivi)

9/10
Bob M
top-notch. danny, liam and antonio were legends, kids club was s**te tho
Jennifer C

Hiya Julie thank you so much i will have try Friends and Fat Olives its great to get a heads up on whats good to go to, and sounds like the kids will love it! Its also nice to hear its clean

Take care hope you have a lovely holiday!

Jenni

10/10
Julie D

Hi-I've just been reading all the comments that the 'Moanin Minnies' have been putting on here.

We have been to Planos Bay twice-2004 and 2007 and we will be returning in 2009 as we know that we are guaranteed a good holiday.

The standards of cleanliness are second to none and I am so anal about hygiene I take bleach wipes on holiday with me-yes I know I'm sad but that's how I am!

The rooms are small but we have had myself,my husband and our three children in one of the apartments and have never had a problem because we are on our holidays and do not go away to sit in the room.It is purely a base for sleeping,peeing and showering!

The evening entertainment wasn't up to much but that wasn't through lack of trying from the girls-they were fantastic during the day but they only have so much to work with so don't blame them.

The kids club was brilliant-Rockin Ryan became my sons hero although all the reps were great-he was just the loudest and stood out more!

I would suggest that if you want to moan about the size of the room and lack of entertainment that you stay at home and watch t.v instead.

10/10
Mike B

Having worked the Planos Bay for 2 years now I would just like to express my opinions on it.

Keeping it short and sweet:

* Planos Bay Kids Club have won Second best kids club in the World 2 years in a row, and being part of it myself the first year, work tremendously hard and are some of the finest kids reps first choice have to offer!

* SO what if the entertainment isn't amazing, get out and about thats what your on holiday for!!!

* If anything needed doing in this hotel ALL the members of staff were happy to help!

* Do you REALLY think reps like delays at the airport?????? would you like us to build you a new airport ourselves????? I love the way someone has put on here that we know more than the customers about delays? well i've got news for you!!! WE KNOW THE SAME AS YOU!!!!!!!!!!!! FACT!

* I THINK IT IS ABSOLUTELY DISRESPECTFUL, UNKIND, AND GOD DAMN RUDE TO CALL A COLLEAGE OF MINE WHO WORKS REALLY HARD TO PLEASE PEOPLE !!

10/10
Gary A
Just got back from a week at the Planos Bay had a fantastic time! Not quite sure where all the bad comments come from at all, Everyone seemed to have a great time! The kids club is great they work there socks so big thank you to all of them! Also we found the entertainment to be great Linzi who seems to run that side of it is great and a really nice gal!! We had a great room overlooking the pool (313), Also First Choice rep Ben was alwasys on hand to help. The snack bar was ok for food the drinks a little expensive as the shop joined on was selling soft drinks for 70c and the snack bar was selling them at 2.50e so you can't blame people for buying them from next door! All in all a great holiday and defo go back! But not in Oct as weather average! Last note HOW COLD IS THAT POOL!!!! See you next year!


10/10
Hayley W
hi its happy hayley!!!!heres a msg 4 the grumpy customers youve ad this yr i wrked at that hotel 4 2 years n the staff there do more than enuf 4 every1!!!!and its bloody hard wrk!!!so lay off the staff n try n enjoy ur bloody holiday!!!!hey 2 every1 keep up the gud wrk n dont listen 2 them they dont no wat their talkin about love u all loads n ill c u all nxt yr 4 a hol xxxxxx

10/10
Ian M

Got back from a fantastic 2 weeks at Planos Bay earlier this week and just wanted to add a positive voice to this message board. I've now been with my family to Planos Bay for the last 2 years and we'll happily be booking again next year as long as First Choice are still there.

The rooms are fine, the pool is big, the pool bar is adequate, the kids club staff were fantastic, the whole place runs efficiently and - contrary to the few dissenting voices on here - I found that the entertainers did a cracking job. If you're looking for a self-catering holiday with a kids club then this is the place to be.

10/10
Linzi C

I am the current Entertainer in Planos Bay and im taking this oppertunity to defend myself!

The reason the activities were not done was becasue you intimidated, bullied and harrassed the staff. I dont think calling a 21 year old girl in her place of work a prostitute is a good way to get your own way.

There are plenty of people who do like the hotel and do enjoy the entertainment (check out the websites). I apologise if my protest affected any of our other fine guests but you can probably understand where im coming from!

All the staff and Reps would like to thank all of our fantasic guests who did enjoy themselves this season and we cant wait to see you next year!! xxx

Michael G

I leave for one year and the hotel drops a point. Not amused!!

Especially since my good friend is in charge. Heading out to Planos Apartments on Saturday (25th) to relive my experience as a hotel entertainer. Don't listen to negative comments.

This hotel has great staff all round and can't imagine entertainment not taking place unless there's bad weather or other extreme reason.

Anyways, be ready. I 'm on the way!!!

Michael

5/10
Michael K
I have just arrived home from Planos Bay . I found the appartments very clean but around the pool very dirty . The cleaners were still cleaning last Wednesday at 10-30 and throwing caustic on the ground. The entertainment was terrible we had to ask for pool entertainment and finally got it. kids disco and vollyball. Georgina was fantastic kids club as always great but entertainers were terrible. Tara did her best but the rest forget it. The pool was flooded with chlorine for nearly 2 days and you could not get in could not see black tiles on bottom. I heard First Choice were not getting the Hotel next year so I understand why no one cares. Terrible people from the U.K MAKING SO MUCH NOISE AND FIGHTING INTO THE NIGJHT IN FRONT OF THERE KIDS . SAD PEOPLE I''LL DEFINITLEY NOT GO BACK THERE IN 2008. HAD A 12 HOUR DELAY AND WERE HERDED LIKE CATTLE REPS TOLD US NOTHING EVEN THOUGH THEY KNEW.WELL DONE GEORGINA YOU DID A GREAT JOB MET SOME FANTASTIC ENGLISH PEOPLE AND SCOTISH JUST A FEW BAD EGGS.SARAH'S DAD.

10/10
Julie D

WE HAVE JUST RETURNED FROM OUR 2ND VISIT TO PLANOS BAY AND IT WAS FANTASTIC!IT IS STILL THE SAME HIGH STANDARD AS IT WAS 3 YEARS AGO-THE STAFF ARE GREAT-ESPECIALLY LINZI AND TARA THE HOTEL ENTERTAINERS AND THE FIRST CHOICE KIDS CLUB REPS.(MUST MENTION ROCKIN' RYAN-MY 5 YEAR OLD SON WAS OBSESSED WITH HIM!)

IF YOU WANT A GREAT FAMILY HOLIDAY IN A HIGH STANDARD OF ACCOMMODATION THEN GO TO PLANOS BAY-WE WILL BE GOING BACK AGAIN!!!!!!!
8/10
Denise S

Just got back from 2 week stay at Planos Bay. Apartments good size, and clean, plenty of towels, could do with a few more sunbeds. Kids clubs + reps really good, took our 11 year old on little excursions. Bottom 8 apartments got flooded ankle deep in sewerage 2 days before we arrived, and although we were on top floor (Thank god!), downstairs always wiffed a bit! Handy on-site supermarket. Not far from beach, just far enough out of resort to be quiet, but not away from the action.
10/10
Emma

Hello everyone not long till the season starts again im looking forward to seeing everyone that is working in tsilivi and all you new and old guests

emma x
Dimitris

hi everyone how are you this is dimitris your barman. i try to make sure i don´t use this forum to do comments cos its a page that is ment to be used by our guest but id like to do it now cos of some comments from ¨brian james¨.to have a complain is your god given right and i m not arguin but to classiffy my guest as lower to midle class english is just rude and i think a comment like that is nót welcome from anyone.

anyway i hope all of you are all rite and lookin forward to see you all back next year

all the best to everyone

Dimitris

Hannah B

hey wot a great holiday, bin back over a month but stil cnt get over it i miss every1 so mch thanks to sam,micheal and dimitri, shrew and every1includin happy hayley and the girls u made the holiday worth its while without u it wouldnt of bin the same!! what a wicked tym i had!! miss everybody that we met to, hi 2 evey1 !!! i hope 2 b bk nxt yr fingers crossed but if not definetly the yr after wen i wil b old enough 2 go on holiday on my own haha miss u all so mch thanks for the best holiday ever lots of love hannah burden x x x x x x x x x x x x x x

ps.......

if possible i was wonderin sam,micheal and dimitri .. have you got emails seperatly please could i have them thanks guys love ya x x x x x

Clare H
wow! wot a fab hotel. evree1 is just so lovely, especially dimitri the barman. he is so hot and a great laugh. also look out for sam and micheal the entertainers, they are fab too. i just loved this place and will return.

thankz to evree1 who made it such a great holiday for me thanks so much x
John H

OMG WOT A GREAT PLACE TO GO,MISSING IT NEED TO GO BACK.MICKY SAM SHREW & DIMITRY. OMG WOT A TEAM THEY WILL KEEP YOU ON YOUR TOES OR IN THE POOL. LOVED THE GAMES ESPECIALLY THE DRINKING ONES, YOU HAVE TO TRY THEM OUT THIS IS ONE PLACE YOU DONT WONT MISS. THE LOCALS ARE REALY FRIENDLY AND LOVE KIDS.MEET REALY GREAT PEOPLE (HI TO YOU ALL) WOT ELSE CAN I SAY.MISS IT MISS OUT ON THE BEST HOLIDAY OF YOUR LIFE. MISSING ALL THE GIYS IN PLANOS BAY HOPE TO SEE YOU ALL SOON. THE HADLEY FAMILY.
Tony B
THANK YOU "BRIAN JAMES" WE HAVE BEEN LOOKING FOR A DESTENATION FOR NEXT YEARS HOLIDAY AND FROM YOUR REVIEW IT LOOKS LIKE WE HAVE FOUND IT.
SOUNDS LIKE HEAVEN FOR A ( FAMILY ) HOLIDAY.
HOPE YOU MANAGE TO SAVE FOR YOUR EXCLUSIVE HOLIDAY BRIAN!


Sharon C
We have just returned from Planos Bay. Our holiday ran from 15/10/06 - 30/10/06 and we all had a fabulous time. Our family included two teenagers (16 & 13). The apartments were very clean and spacious with a balcony over looking the pool. We went on a bed and breakfast basis which was a full English however I use this term loosely!!!. There were a couple of disappointments with our holiday because of the time of year alot of the restaurants and shops were closing down or had limited stock available (including beer!!) and the pool was freezing cold. All of the staff at the Planos were friendly but the entertainment team (Michael & Sam) were exceptional and really did make our holiday special. The end of season party and the Zante goodbye are things we will never forget!! and a HUGE thank you to Michael Sam and George for giving us a wedding anniversay to remember. Sam sorry we missed you on our last night if you read this we would love to hear from you take care and good luck to liverpool!!!!

Peter S

This was a great holiday, set in a nice area with great people, the entertainment was excellent but a shame it was ruined by a couple who complained to management about it being on too late (boo!), like "Brian James" and his "lower to middle class" people comment, very rude, and shows that money and standing in life can't buy you manners (and a sense of humour/respect). If you are looking for a silent holiday, go with Saga, or an adults only resort, not a family holiday, this won't be for you.

But besides that, a big thanks to Mike, Sam and Dimitri for making a good holiday a excellent one, and I recommend anyone who is thinking about booking to do so NOWWWW!!!!

Pete and Becky Scamell.
Emma T
happy hayley were missing you loads to!!! aga do just isnt the same anymore!! take care and speak to you soon.

loads of love exciting em x

Brian J

Imagine a wonderful Greek Island town, soaked in great local ambiance, full of local produce, local food and traditional Greek customs - this is not Tsilivi! Now imagine a clean 3* apartment complex situated in a combination of 50% Butlins and 50% Blackpool pleasure beach with a loud working mans club in the middle that stays open until 12:30 every night. Now imagine walking out of the hotel into a Greek street crowded with restaurants selling English food, large screens showing English football, crazy golf, 10-pin bowling, English pubs and the odd Greek taverna selling semi-Greek food served with chips, chips and more chips. This is the real Tsilivi. This is the real Planos Park - a loud, noisy complex filled with load, noisy lower to middle-class English people.

They say you get what you pay for - this holiday was cheap and the addage stands!

The island is beautiful and it doesn't take long to find the real Greece if you are prepared to travel away from the resort. This holiday may be perfect for you but it was not for us.

Joanne B

What a fantastic holiday, excellent entertainment from Michael, Sam (killer pool) and Dimitri, and all the first choice kids reps also Josie + Mart. Great accommodation and always a friendly, helpful atmosphere from everyone. We all had some brilliant times and what makes a holiday is the people you meet and I bet it is pretty quiet without some of us from the bunch from 26/9/06-10/10/06.. miss you all, take care hope you are all ok x x x x Thanks to you all from Jo, Jon, Hannah and Callum x x x x

Steve U

We stayed here for a week from 25th Sept to 2nd Oct 2006 and absolutely loved it. We thought the entertainment with Michael and Dmitri was excellent. Thanks guys! Also our girls loved the Bugs Bunny Club and had a great time in there. Emma, Stacey, Linzi, Mike and Hayley thank you so much for keeping the kids entertained throughout the week and for teaching them the party dances which we still do now we are home.

We are hoping to come back again next year for two weeks so hope to see you all again then. Thanks again and keep up the good work.
| | |
| --- | --- |
| Search for Planos Aparthotel in all of JustZante & the Messageboard | |
More Hotels and Apartments in Tsilivi...

Admiral Hotel | Al Mare Hotel | Alamis Apts | Alexandra Beach Hotel | Amarylis Hotel | Anetis Hotel | Apollon Hotel | Ariadne Hotel | Aspassia Studios | Athina Studios | Azure (Mediterranee) Hotel | Balcony Hotel | Calinica Hotel | Caravel Hotel | Christina Hotel | Contessina Hotel | Cosmopolitan Studios | Daisy Studios | Dannas Studios | Daphne Studios | Di Palai Hotel | Dinos Hotel | Erietta Apartments | Filoxenia Aparthotel | Georgia 2 | Georgia Apts | Glaros Studios | Iakinthos Hotel | Jupiter Hotel | Kandilas Hotel | Lazaros Hotel | Lesante Hotel | Litsa Studios | Manousis Studios | Mavrias Village Apartments | Mavrikos Hotel | Neraida Studios | Paradise Hotel | Park Hotel | Petros Hotel | Phoenix Beach Hotel | Planet Studios | Planos Aparthotel | Planos Bay Aparthotel | Planos Beach Hotel | Plaza Pallas Hotel | Princess Hotel | Razis Apartments | Sandy Maria Hotel | Seaview Apartments | Sophia | Spiros | St Denis Apartments | St Johns Villas | Strofades Hotel | Sunrise Hotel | Tom and John | Tsilivi Beach Hotel | Tsiolis Studios | Two Brothers Studios | Zante Maris Hotel | Zante Palace Hotel | Zante Star Hotel |