Zante Beaches

Tsilivi Reviews
---
Zakynthos Guide
---
Local Directory
---
WalkAbout

Street View Style Tours
---
Zante Maps
---
Tsilivi Taxis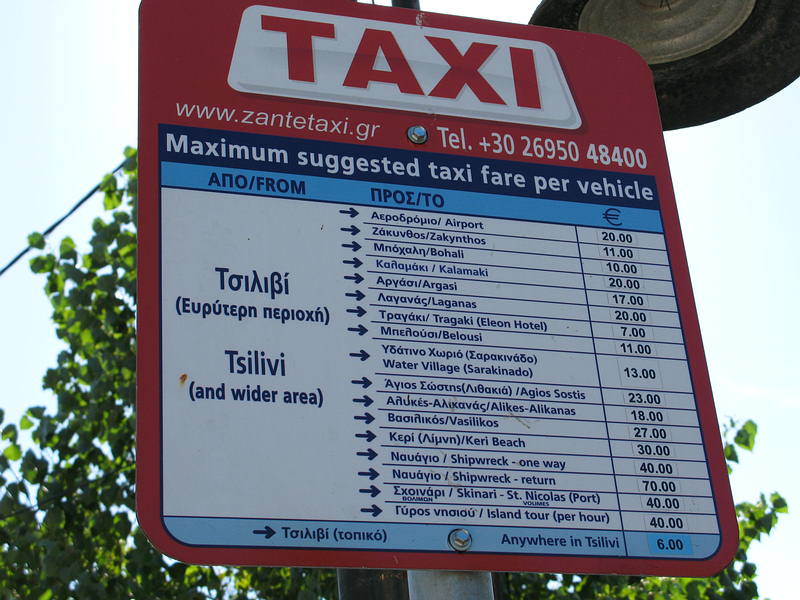 ---
Tsilivi Buses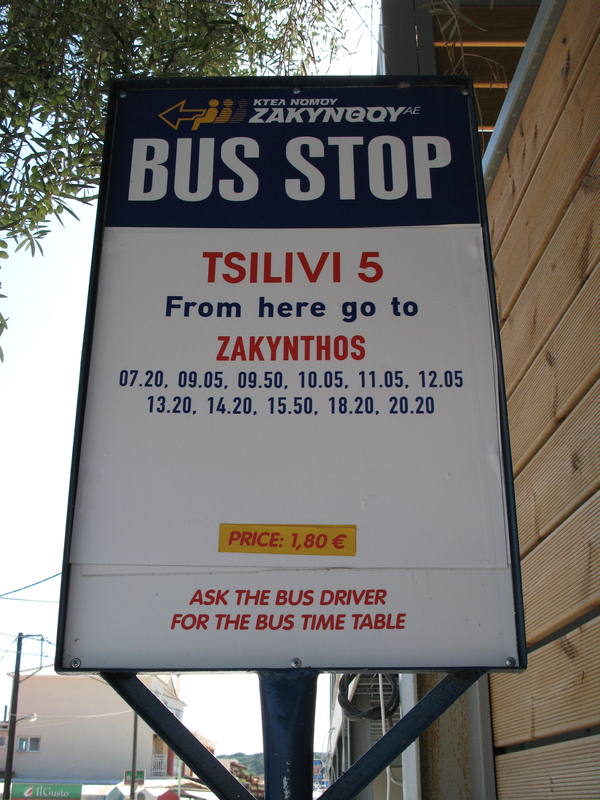 ---

+ Enlarge Map
Azure (Mediterranee) Hotel

(Accommodation in Tsilivi)

2/10
Steve M
went all inclusive for 10 nights. this hotel was rubbish. same food day in day out. always chicken and fish, salad and pasta! bar always ran out of ice. ran out of beer one day and barman did'nt know how to change barrel!ran out of tonic water after first day and had none for rest of holiday. rooms were cleaned every day and were ok, if a little dated. much better places to stay on zante.
Charlene R
Hi

Have booked the Mediterranee for 2 weeks this august, there's 8 of us going all inclusive. Can anyone let us know what it's like?

Thanks

8/10
Sheila M

I love Zante and especially Tsilivi. The Brits do seem to think the resort revolves around the location of Popeyes but please remember there are other Taverna's and a reptile centre and play area reached by turning left out of the Mediterranee instead of right. There is a lovely walk round the Headland from the road opposite the hotel down by the marina and passed the Alexandra Beach Hotel and then complete the circle along the road. The sea is shallow warm and beautifully clean. Loads of places for cold drinks, a really nice English guy runs the bike hire place at the Planos end too, very helpful and accomodating.

We went to the Med 5 years ago for our honeymoon and will be returning this year for 3 weeks encompassing our anniversary! We have stayed at both ends of the resort and all points between over the years but the Med is the most centrally located. Lovely people, lovely place, super clean and RELAXING................what more could you want??!! Enjoy.

Karen B
Hi Just wondered if anyone can help, have just booked for the Mediterranee Hotel in and would like to know the room set up? Am going with my Mother and 18 year old son? Can anyone help please?
Alan P

Just returned from 2 week stay
10/10
Catherine L
We've just returned from a 2 week stay at the Med in Tsilivi. It was our first visit to the island. Yes, the room was basic but, it was all that was needed. It was kept clean every day, towels changed every day, maids very nice and friendly as were all the staff at the hotel. The food was really good! The hotel is in a good situation, quite near centre of Tsilivi, and not noisy at all. Air conditioning worked at all times and was very much appreciated! The pool was great, clean and not too crowded at all. A good choice of resort and hotel, we'll be back!
Alan P

Hi Sandy, thank you for that. It looked quite a way on the map. We have stayed in Tsilivi before, but we were at the other end. (Daisy Apartments )
Sandy S

Hi Alan,

When coming out of the Med Hotel, turn right and follow the road for a couple of minutes & you'll come to Popeyes, its a nice stroll passing Restaurants, Bars, Bakery and the Crazy Golf along the way. Have a great time.
Alan P

Could somebody please tell me, how far is the hotel from tsilivi town centre?

(e.g. POPEYES.)
10/10
Debbie S

Just come home from our 11th year at the Med and as usual we had a great holiday, Katerina was marvelous ! we had our marriage blessed and Katerina did all the food, a beautiful table and even spent hours tracking down the pastor for us !! We love the hotel and the staff who always make us feel so welcome, it really is like going home, thanks again everyone, see you next year Deb & Barrie
9/10
Graham V
At last got the time to get back to Mediterranee Hotel !!! We went to the Med. on our first holiday abroad. We were given such a warm welcome that we went back knowing that we would have no worries about the hotel! The owners and the staff make you so welcome and are so helpful which goes such a long way in making your holiday so relaxing. We would no worries in recommending this hotel to anyone looking for a place to stay in Tsilivi, can,t wait for July 2009 to come around!! best wishes to all at the Mediterranee Hotel, Graham and Penny.

7/10
Nicola S

We've just returned from a week at the Med Hotel.

We were not expecting much as the comments have been mixed but we were very pleased with our stay.

The room was basic but very clean, everything worked including the air conditioning thank goodness!

The hotel is in a great location to everything in Tsilivi, as it's in the centre it could get a little noisy late at night.

Maids were in daily but don't expect towels to be changed every day.

Breakfast was basic and could be a bit of a bun fight but the cake bread was lovely

If you go half board the Med restaurant is excellent - be careful of the huge portions though, I could never finish my meal.

8/10
Laura M
just got back from a fortnight staying at the hotel, was abit disappointed when we first arrived as rooms are pretty basic, no shower curtain so as you can imagine the bathroom was like a swimming pool, free air con was fab once we managed to get it working!Need to fiddle about with it for abit, rooms are clean and staff are in every day to empty bins and tidy round, All staff are very friendly, didnt have breakfast that often but was pretty basic. The pool area is lovely, nice size pool, bar staff are really friendly, especially george, he's a star!


10/10
Debbie S

Just returned from our 10th year at The Med, and as usual we had a fabulous holiday, the staff are always friendly and very helpful, our room was spotless and thank goodness for the FREE air conditioning during our second week !!! we arrived back on Thursday evening and have just returned from the travel agent after having booked for June 09, The Med has become our second home and we are always sad to leave , it is a lovely hotel in a gorgeous part of Greece and we are always made to feel so welcome by everyone especially Katerina, Ria & Dennis

9/10
Paul H

Have just had 2 weeks holiday in the Mediterranee Hotel in Tsilive, Zante. Both my wife and I were a bit dubious after reading the reviews for this Hotel. Well I can honestly say we thoroughly enjoyed ourselves. Yes the rooms are a little basic and need some updating, but are perfectly adequate for Greek hotels. You do have free air conditioning, which we have always had to pay for before.

Staff very friendly, especially George at the pool bar and Dennis at the Med Grill (lovely food and 10% off for guests)Breakfast was continental style but was fresh and laid out very well.It consisted of boiled eggs, white or brown bread, ham ,cheese,ommelette,sausages,cake,yoghurt,peaches,cornflakes,cocopops,tea, coffee and orange juice, plus apples and plums occassionally.Serving staff were polite and friendly.

We have been to Tsilivi 7 times and enjoyed all our stays there, but would definately go back to this Hotel again.

Location is excellent, close to beach ,restuarants and bars.

See you next year.

9/10
Debbie S

Just come back from The Mediterranee after our 9th year, our room was great and the view fabulous, the weather was wonderful if a little hot, thank goodness for the FREE air conditioning !!! the staff are lovely especially if you speak to them , Yes the breakfast is continental but it does say that in the brochures but there is still a great choice, cereal, ham, cheese, yoghurt, fruit, boiled eggs, sausage, omelette, bread and this year a toaster !! We enjoy going to the Med and are already looking at next June, it's a lovely hotel in a beautiful part of the world,

Efhariso, Debbie Smallwood

5/10
Dianne F
How things can change in a year!!!!

Sorry folks but we will defiantely NOT be staying here again. Sadly one of our party burnt his feet quite badly and we stayed by the pool one day so he could sit in the shade.

The pool was disgusting. There was a layer of dead flies on top of the water and the filters were NOT on all day. It really put us off from having a cool dip!!!!!!!!

The rooms are OK though, as you do get air con. Which is a plus point.

The breakfast is VERY basic continental but we tended to eat out for most of our stay. You can get a good breakfast in most restaurants quite cheaply.

Staff were OK but not as friendly as last year.
Stephanir B

thank you very much i feel better now hope you enjoy your holiday thanks again

Dianne F
Hi there

Don't panic about going to the Mediterranee Hotel. As I wrote last May it is tired and a bit run down but it is just a base to sleep!!!! It is clean and the linens are changed on a regular basis. If you need your towels changed leave them on the bathroom floor!!! But don't try it every day or the maid will ignore them. Try to get to know your maid and acknowledge her in the mornings when she is doing her work. That way she will look after you plus make sure you give her a tip near the end of your stay. Always hand a tip to her personally. These ladies are so grateful.

The hotel is so central it is an excellent place to stay. Plus the fact you are going in August it will be very hot and you have free air con in your room. You will be grateful for that I can assure you.

The pool is quite cramped as there are so many sunbeds squeezed in you struggle to move. However, the pool bar staff more than make up for that as they are so funny. I just hope Mandia ( hope that's how it is spelt) is there again this year. Yes you got it although I said it was tired and run down we are going back in May for a week and our son, daughter and her boyfriend are coming along as well. No way would I take them anywhere I wasn't happy with.

The standard of rooms in Greek resorts tends to be very basis and not like you get in other countries. But in my opinion the friendliness and kindness of the Greek people more than compensate for lack of luxury as far as rooms are concerned.

This will be our 5th time in a row to Zante and the last 4 times to Tsilivi. In our opinion it is one of the most fabulous places to visit and I am sure you will really enjoy it.

If you log into and register on the Tsilivi messageboard you will get so much more information from here. Any questions you may have you should get the answer on there.

Sorry for rambling on but there is so much more I could say about Tsilivi.

HAVE A BALL

Jo C

We have just returned from Zakynthos! The Mediterranee Hotel was good. Our room which was located in the main building which was great as it overlooked the pool and the resort. The room was cleaned daily and the bed was changed twice weekly. There was airconditioning and a television in the room. Fridges were available to hire at a cost of 28 euros per week and the safety deposit box was 15 euros per week. The pool was a good size. There is a table tennis table and there are also two snooker tables. The pool bar staff were excellent and the snack bar offered some reasonably priced meals and cocktails were approximately 3 euros!! It was a shame that breakfast was not as good. Breakfast was basic and there was no variation at all from one day to another. The so-called breakfast waiter was extremely rude. He cleared tables whilst guests were still eating and did not possess any manners at all!! He needs to take a leaf out of the pool bar staff book!

The Mediterranee Hotel is situated on the main street in Tsilivi and there are lots of excellent restaurants and bars within the resort. If you want to go dancing, then Tsilivi is not the resort for you. There are one or two night clubs but there did not seem to be anyone dancing in them!!

Overall, we had a great holiday. The Mediterranee offers a good base for exploring this island.

Mike T
We stayed at the Mediterannee in Tsilivi end August / beginning September, and although the room and bathroom were a little basic to say the least we were definitely impressed with the hotel overall, and its staff were very affable and accommodating. Let's face it, who goes on holiday to stay in their (bath)room?

The Med Grill downstairs at the hotel was very, very nice and the food great ... they do chips with anything you want for the less adventurous amongst you. Head waiter Dennis was brilliant.

Also, we didn't ask for seaview but still sort of got one (see attached photo)!

Jennifer D
We have just returned from Tsilivi. The resort was nice and quiet. We were there to celebrate a family wedding so we paid a few euro extra for a Hotel. We were very disappointed with the standard of accomodation. Hotel was old, deary and dated. We will not be going back.

Anna R

We have just returned from a weeks stay at this hotel and were not impressed at all. The staff were good, it was more the standard of the hotel and its facilities. It is a shabby, run down, out dated hotel that could do with some money spending on it to bring it in line with other hotels on the Island.

We stayed in the Tsilivi Beach Hotel last year when we visited Tsilivi and thought it was lovely. We just fancied a change this year so tried the Mediterranee Hotel. Myself and my boyfriend were really disappointed with the place as we had expcted much more. We expected a sea/pool view and got neither. We were staying bed & breakfast in studio accommodation. This was more than basic and very old and shabby. The bathroom was smelly, when the chain was flushed or the tap run you could smell sewerage. Not very nice when the weather was as hot as it was! There was free air-con so we made the most of this. As we were there for my sisters wedding in a near by village, i had family staying at the Tsilivi Beach and Phoenix Beach Hotels so ended up spending all but sleeping time with them there!

I hope that the owners of this hotel can give it some well needed love and attention and update the rooms, pool area and hotel facilities as this hotel is in a great location in Tsilivi and is spoilt by its old and drab interior. Feel free to ask any questions regarding our stay and i try my best to help.

Anna & Steve (Alsager, Cheshire)

Graham J

Staff were great very friendly. We always managed to get a space by the pool even though it was high season. Air conditioning was free which is a must this time of year. Hotel is in a good position for the beach which is about 500yds straight down the road in front of the hotel. Car hire and supermarkets about 30 seconds away. It's away from the main centre of tsilivi which is only a short walk down the road plenty of bars and restaurants close at hand. We tried a number of different eating venues but spent most of the time at the med grill as the meals were excellent and well priced also if you are staying at the hotel you get a 10% discount card on all meals which if there are a few of you can work out to be quite a lot. You only have to look for the Restaurants which are continually full to see which are the best ones and this one was. Pool bar is brilliant it's open as long as you can stay up. Trying to go back there again next year.

| | |
| --- | --- |
| Search for Azure (Mediterranee) Hotel in all of JustZante & the Messageboard | |
More Hotels and Apartments in Tsilivi...

Admiral Hotel | Al Mare Hotel | Alamis Apts | Alexandra Beach Hotel | Amarylis Hotel | Anetis Hotel | Apollon Hotel | Ariadne Hotel | Aspassia Studios | Athina Studios | Azure (Mediterranee) Hotel | Balcony Hotel | Calinica Hotel | Caravel Hotel | Christina Hotel | Contessina Hotel | Cosmopolitan Studios | Daisy Studios | Dannas Studios | Daphne Studios | Di Palai Hotel | Dinos Hotel | Erietta Apartments | Filoxenia Aparthotel | Georgia 2 | Georgia Apts | Glaros Studios | Iakinthos Hotel | Jupiter Hotel | Kandilas Hotel | Lazaros Hotel | Lesante Hotel | Litsa Studios | Manousis Studios | Mavrias Village Apartments | Mavrikos Hotel | Neraida Studios | Paradise Hotel | Park Hotel | Petros Hotel | Phoenix Beach Hotel | Planet Studios | Planos Aparthotel | Planos Bay Aparthotel | Planos Beach Hotel | Plaza Pallas Hotel | Princess Hotel | Razis Apartments | Sandy Maria Hotel | Seaview Apartments | Sophia | Spiros | St Denis Apartments | St Johns Villas | Strofades Hotel | Sunrise Hotel | Tom and John | Tsilivi Beach Hotel | Tsiolis Studios | Two Brothers Studios | Zante Maris Hotel | Zante Palace Hotel | Zante Star Hotel |