Zante Beaches

Tsilivi Reviews
---
Zakynthos Guide
---
Local Directory
---
WalkAbout

Street View Style Tours
---
Zante Maps
---
Tsilivi Taxis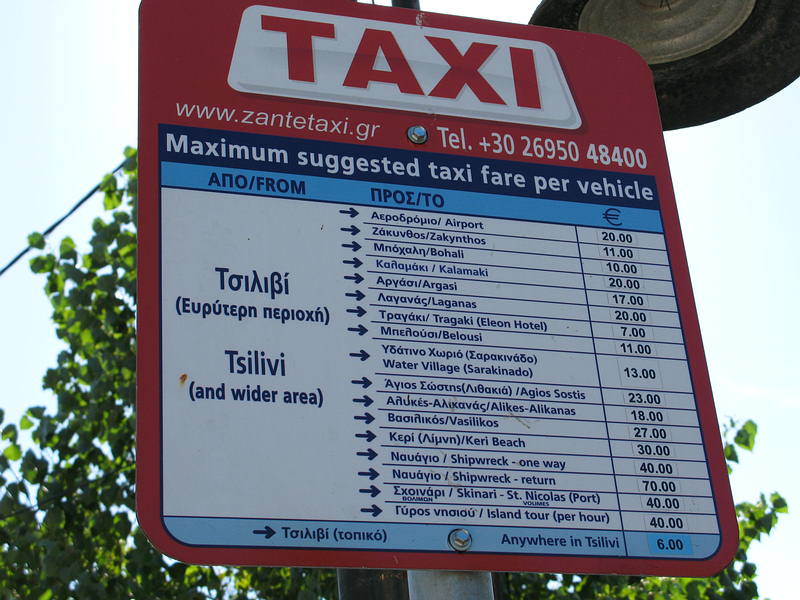 ---
Tsilivi Buses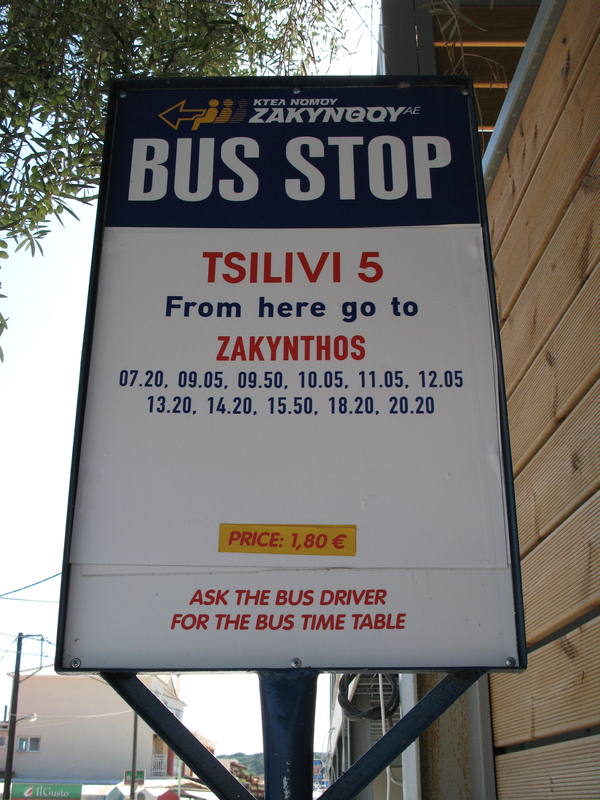 ---

+ Enlarge Map
Two Brothers Studios

(Accommodation in Tsilivi)

10/10
Eddie C
https://www.facebook.com/TwoBrothersTsilivi You can contact them via the Facebook link above If you contact berry s below she'll be able to tell you any info as her son was married at the brothers a few years back
Eddie C
hi Trish , yes the brothers do cater for weddings
Can U Help?
Trisha L

Hi,
i was wondering if anybody could give me some info on weddings. I am getting married in 2016 and Two Brothers is the place we want to stay after hearing all the fantastic reviews.
I would like to know if Two Brothers cater for weddings and what the prices are like. I am aware that they may not do weddings but i would still like to stay here and have the after ceremony here if this is the case. Has anyone had a wedding or wedding party here? any info would be great, as i cant seem to find a web address to email the Brothers.
Many Thanks
Trish


10/10
John smeeeth jim from man Evans
I havent had a holiday in 8 years but before that had been to stay with the family at The Two Brothers 7 times. I was going to book a holiday to Turkey next year but after much thought decided to revisit my greek family in Tsilivi. I dont know what planet your on Julie my love but if you want Savoy Hotel standards love dont expect bargain basement prices. You must have spent your entire holiday looking round for things to whinge about. If we ever had a problem with anything the boys went out of their way to put everything right.In fact my husband and I were the first to get married at The Two Brothers and although my English family could not be there, my Greek family did us proud.
The family work very long and hard to make sure their guests have a fantastic stay and no matter how tired they are they will always give you a cheery smile and pass the time of day. God only knows how they managed to smile at your sour puss face if you were moaning all the time. Well on that note I now can say I WILL be returning to see the family and my stay will be made all the more pleasant knowing your miserable mush wont be there x
See you next year boys, from Jim and Bev Evans x
Star rating 19/10


3/10
Peter B
Tsilivi is a very nice place to stay. However we were disappointed by the standard of Two Brothers Studios. It was good value for the money we paid (out of season though) and Staff was friendly, but it was several things no one would accept even for a this price. For the most of the time we had no hot water in the kitchen and for two days we didn't have a hot water at all (we couldn't take a normal shower because of that) The shower itself was a miniature of normal shower! It was extremely small and the whole bathroom was in really bad repair... The shower head holder was broken and unusable, the shower curtain was smelly and dirty. All the taps were hardly working because of a horrible limescale build-up and the cold water tap in the bathroom could not be closed so the leaking water was quite annoying and disturbing over night. Food selection and it's quality in the bar downstairs wasn't impressive comparing to other places we have visited, and it was overpriced in comparison to other - better restaurants. You can easily find much better for the same or lower price in short walking distance. Old fashioned TV in the room was small (about 14 inch ) and the screen was burnt out so it was changing colors on the edges of the screen. The channel selection was very poor in the room and it was no English language channel available. Overall the room was in immediate need of refurbishment with the old equipment (like squeaky wardrobe door)
While booking the room, we have asked for a double bed - not two single beds put together, but on our arrival, we found out that our request was ignored The free WiFi was advertised but it wasn't available in the rooms (but we could pick it about 100 meters from the hotel ... huh?? ) most of the time we couldn't connect to it and even if we have eventually managed to connect it was inconsistent and very poor (it was a mission to check facebook or post a comment) It probably was restricted to bar area only to attract more customers to area where you have to buy something. Half way through our holiday we have discovered a different network from the another place quite far from our place which was so much better so we have ended up using someplace's WiFi.
I don't think we would use same place again next time.


Pete G
Martin I agree with your post & I'm looking forward to my visit in a couple of weeks. I hope the weather is being kinder to you than it was in October
10/10
Martin B
I am currently sitting in the two brothers having just had the most wonderful meal which was cooked by their lovely wives and mama, I have stayed here3 times in the last 10 years and I think that Julie must work for a rival business because I have never had a bad holiday here so thank you to kostas tassos Jane Anna and the family for making it so memorable From martin zena baz caz bob sue Harry Sophie and Emma xxxx
Can U Help?
Jenni H
Hi, I am thinking of visiting two brothers studios. This will be the first family holiday with my baby. My child will only be 3 months old, and wanted to know if these studios were suitable for a small baby? I have read reviews about it being on the main strip, and next to noisey bars. Can anyone help? Also how long does it take to walk to the beach, one travel agent said its 250meters and the next states 400meters, any help would be great :)
10/10
Hazel M
I have not long come back from staying at two brothers and would recommend it to anyone. Apartments are clean and the family make you feel very welcome, I have stayed before at two brothers and would go back to stay hopefully next year
10/10
Jim D

Very interested in your views Julie. Been going 7 years therefore you should know which apartments are good/bad, read the reviews etc. Did you actually voice your concerns to the brothers? no, I thought not. You just want to have a moan about the place. It was "noisy" hello! it's on the main road deary. It is, however, your opinion, thankfully a minority one. The family ALWAYS do what they can to make sure people enjoy their holiday.
10/10
Karen H
Totally shocked at such a comment by Julie, sorry but this is not the Two Brothers we know and love!!. As previous comments Tassos and Kostas would be mortified if they knew about this, the family are the kindest people i know and as Berny said they have repeat visitors time and time again so we all can't be wrong. See you all in August can't wait.
10/10
Hazel M
Wanted to back up Berny and also to say Two brothers are brilliant and if told something was wrong would have done anything they could to sort it out. Have been to Tsilivi 7 times and have stayed at two brothers a few times, cant wait to get back in september and see the family and stay again at two brothers roll on september.

10/10
Berny S
Well gobsmacked ,Julie cant believe what you wrote on comment, are you sure you were in tsilivi, cos the brothers i know n love would be devastated to here this. We have been 13 times in august when we visit again this year, They are the nicest people you could meet n are always helpful in every matter wether it be shower heads ,fridge , noise whatever always obliging .clean bedding every day , we dont sit in room all day My son got married in 2007 n the brothers pulled all the stops so grateful for the best treatment ever. i suppose some of us are easier to please than others but for anyone wanting to go plz dont let the comment put you off . For a nice relaxing family home from home holiday , get booking now. We have met lots of regulars each yr here plz put a comment to back me up cos I LOVE IT see you soon This is a smiley of me the day i have to leave

10/10
Stephen

Sam would just like to second your comment, its our 7th year at the two brothers in August and i have never seen a comment like that i would love to know where they have been stopping for the past years they have been going to Tsilivi, and without blowing Kostas and Tassos's trumpet its the busiest Bar in the resort FACT and if any of the two brothers staff was to read that comment or of been aware of there feeling, knowing them like i do they would of been distraught and pulled out every stop to make sure what ever the problem was, would of be rectified immediatley

10/10
Sam H
I do not know what the hell this lady is on but the two brothers Is a great place and Tassos and Kostas are very kind people and they have always made us welcome as we have been going there for the last 10 years. Please take no notice of the last comment just look at the rest of the comments over the last few year. We are going out again in august and we cannot wait for the time to come. This is the place to go for a great time.Tassos and Kostas you are both legends :) :) :) 👏😄

1/10
Julie L

Please do not be fooled by the previous glowing comments for these studios. Our apartment was grubby and dated. The shower head was split and in general the decor needs some serious tlc. The icing on the cake was when i witnessed the maid spit over the garden wall, next to the pool as she walked by, nice! Due to being on the main strip it is very very noisy at night, so if your looking for good service and a little peace, DO NOT WASTE YOUR MONEY HERE!!!! There are far nicer places around, having visited Tsilivi for the last seven years, i'll be booking elsewhere in the future.

10/10
Della C
Just had a brilliant week with the two brothers Kostas & Tassos. Although we knew of the place having been in Tsilivi for the past 11 years, we had never stayed there before. Will certainly stay there again however. Brilliant place lovely guys, would recommend to anyone for a fun lively venue. Great food too. Rooms good and kept very clean. Will be going back up to see them for sure in September. All our love and thanks guys, Della & Phil Collins.
10/10
Gill B

just spent a week at the lovely place with my partner and 13 mth old baby , believe me they were just brill , 1 big massive thank you to u all,,, hopefully see u all next year for 2 week s ,,, Thanks xxx
10/10
Jim D

Not long to our 10th visit, can't wait, see you all on the 12th june, great bar apartments and family!

jim(the runner) & sandra

10/10
Brenda W

We stayed at the Two Brothers on their 1st year of opening (1998) I think. Over the years we have been back about 5 times and the place has got busier and busier I remember before they had the pool and the rooms alongside it when it was the garden and a few restaurants opening along the road and the beach was twice the depth it was beautiful. We used to walk from the Two Brothers through the olive groves to the beach it was heaven. It was lovely and peaceful. Over the years it has, as I say got busier and lost its peaceful traditional greek atmosphere. But hey!!! progress and I bet Thassos & Kostas are millionaires by now..We were invited to their weddings. Seen the children grow!! Kaysera I hope you are all well and the children must be getting older and I hope they are all healthy and happy. Brenda & Chris -Essex xx

10/10
Stephen

we will be going to the 2 brothers again in 4 weeks and cant wait its our 3rd time in as many years, what can i sat this place speaks for its self, just owsome, if you cant find a seat dont worry they will find you one it is the best bar by a mile nothing comes close, tassos and kostas are just mad, see you very very soooooooon
Sully M
stayed with the brothers this year , the people in these apartments cant do enough for you ,

people we have got to know over the last few years , and treat you really well ,

nothing seems to be too much

see you again guys

ps big jim isn't grumpy ,

Sully M
superb place to stay ,


and for a good night out you cant beat it in tsilivi for certain


get the jacuzzi on jimmy , i'll be there shortly

Dayna H

the two brothers was a fun place to be with all the fance dress and different drinks ...it was absoloutely brilliant
Sean C

We spent a large part of our holiday at the 2brothers and it was time and money well spent.

It was a great place and we are going again this year .
| | |
| --- | --- |
| Search for Two Brothers Studios in all of JustZante & the Messageboard | |
More Hotels and Apartments in Tsilivi...

Admiral Hotel | Al Mare Hotel | Alamis Apts | Alexandra Beach Hotel | Amarylis Hotel | Anetis Hotel | Apollon Hotel | Ariadne Hotel | Aspassia Studios | Athina Studios | Azure (Mediterranee) Hotel | Balcony Hotel | Calinica Hotel | Caravel Hotel | Christina Hotel | Contessina Hotel | Cosmopolitan Studios | Daisy Studios | Dannas Studios | Daphne Studios | Di Palai Hotel | Dinos Hotel | Erietta Apartments | Filoxenia Aparthotel | Georgia 2 | Georgia Apts | Glaros Studios | Iakinthos Hotel | Jupiter Hotel | Kandilas Hotel | Lazaros Hotel | Lesante Hotel | Litsa Studios | Manousis Studios | Mavrias Village Apartments | Mavrikos Hotel | Neraida Studios | Paradise Hotel | Park Hotel | Petros Hotel | Phoenix Beach Hotel | Planet Studios | Planos Aparthotel | Planos Bay Aparthotel | Planos Beach Hotel | Plaza Pallas Hotel | Princess Hotel | Razis Apartments | Sandy Maria Hotel | Seaview Apartments | Sophia | Spiros | St Denis Apartments | St Johns Villas | Strofades Hotel | Sunrise Hotel | Tom and John | Tsilivi Beach Hotel | Tsiolis Studios | Two Brothers Studios | Zante Maris Hotel | Zante Palace Hotel | Zante Star Hotel |