Zante Beaches

Tsilivi Reviews
---
Zakynthos Guide
---
Local Directory
---
WalkAbout

Street View Style Tours
---
Zante Maps
---
Tsilivi Taxis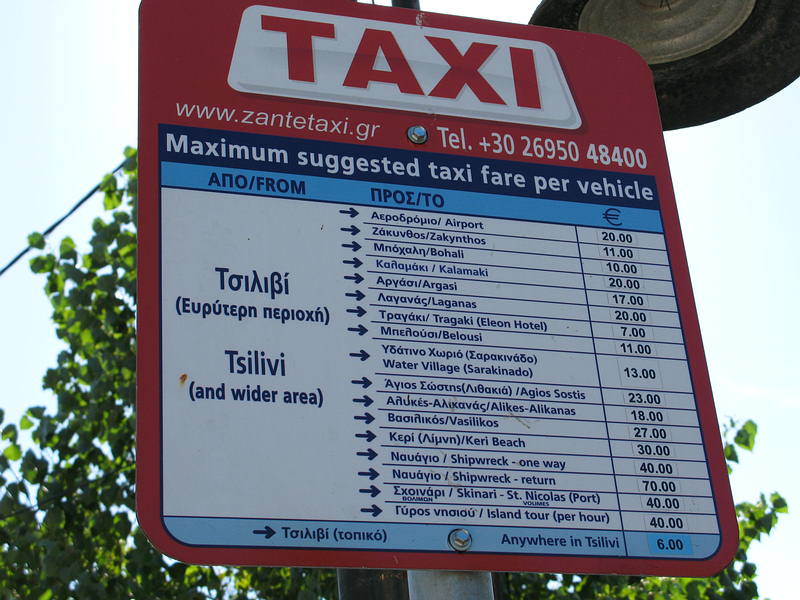 ---
Tsilivi Buses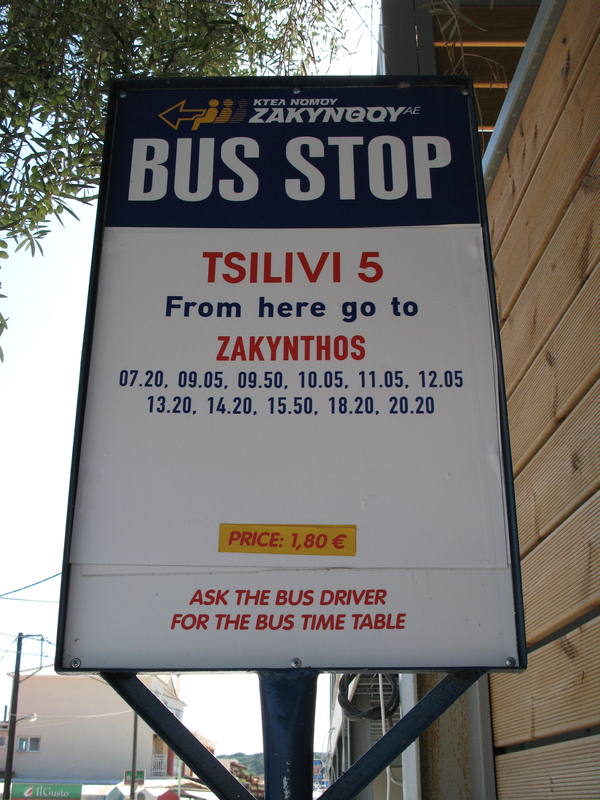 ---

+ Enlarge Map
Litsa Studios

(Accommodation in Tsilivi)

9/10
Nicola R

Sembra che quello qui scritto risale al passato .Icommenti non rispondono a verita` perche` sono vecchi di 10 anni .Io e` mia moglie ci siamo stati 11 volte per almeno 5 settimane dal 2004 ad Maggio 2013.ci tornero` ad fine di Agosto per 1 mese.Giovanni & Litza sono persone affabili con tutte le persone loro ospiti mettendoli a proprio agio.Auguro a chi ama la serenita` e la tranquillita` di recarsi a Tsilivi .se poi vanno da Litza apartment buon per loro

10/10
Ellena M

i previously posted comments as ellie mole and said about wanting to go back to Litsa's. i am currently in Zakynthos again, at Litsas on our 4th holiday here. it keeps getting better, as does the town itself.

i highly reccomend these restaurants:

Benikos,

Tsilivi Taverna,

Majestic,

Olive Tree,

Sweet Revenge,

Valentina's castle

Fiorentinos

and for a drink/ chill out, definately Bowl m Over (half bowling alley, half bar.)

Zakynthos is beautiful, it never fails to amaze me and for people looking to book for a holiday, definately choose here.

Welcome to Paradise
Ian M

we have just booked our hoilday to greece tsilivi. we are staying at the litsa aparatments and can not find any information. as any one been there or know were it is near. if you have been or know were it is near there could you please email me at joshmacky@hotmail.com . thanks
Christine H
Studio was very basic and in need of updating with maid service only twice a week to clean the shower room & leave clean bedding.Floors were dusty and didnt look as though they had been washed since the beginning of the season. If you stay at these studios do not expect to cook meals as there was only one pan and very few kitchen utensils. They were in a quiet location, spoilt by barking dogs throughout the night. Good location for the beach and town but lots of much better accomodation available.
Chris M

I'm staying here this Aug but can't find which part of Tsilivi they're in! I've stayed at Mavrias/Princess complex before so know the area/island. If anyone would be so kind as to bung some locators on here,I,for one would appreciate it!
Ellie M

It is now the new year and we are looking for another holiday. i am pleading to my mum and dad to go back to litsa's studios as we went there last year and was the best holliday of my life

I reccomend the manousis apartments very strongly to go for a swim as the people are VERY friendly and much better than the pool that you are told to go to.

Litsa and her husband are very nice people and will sort out any problems without hassle.

if you are looking for a holiday in Tsilivi go to litsa's.

Alan G

The Litsa Apartments are clean, basic and quiet. They are situated in a quiet semi-rural location. We found the surroundings very pretty and idilic. Well situated for the walk into town. Only a few minutes from the beach, which is the best beach on the island in our opinion. For a good meal try the following restaurants.

The Athena, Kudos, but the best one by far is Fiorentino which is small, but the food is superb. Its about two doors up from McDonalds.

The bar we used for excellent company and friendly atmosphere was the Plaza Palace Hotel, which is run by Spiros and his excellent barmaid Jo.
Norma T
apartments very basic but ok we had no bath towel had to use a hand towel so i suggest you take a bath towel also you only get one roll of toilet paper so pack an other apart from that had a good holiday

Ellie M

litsa apartments was very basic but very clean. as my dad says, you only sleep and shower in there.

Litsa and her husband yanis are very friendly and could not do enough for us. yanis used to bring us fresh fruit from the orchards we overlooked from our apartment (front and back).

the suggested pool and bar was the sante maria but we found it much more comfortable at the manousis apartments just a 30 second walk away at the back of the apartments as the people here are extremely friendly.

tslivi itslelf was only a ten minute walk away from the apartments only spoilt by a McDonalds

.

it's quite a livley town with lots of things to do if you want but plenty of places to relax. the whole time we were there we never had a bad meal.

i am ten years old and would go back there any time.

Thomas C
we went to the lista apartments last aug and thought it was great the gardens are nice and the owner and his wife lista are very nice people they kept giving fresh fruit every morning even gave us wine the apartment was clean very basic but we are out all day so just a bed for the night was all we wanted hired a car and went all over first time to zante and would go back again fell in love with island

Susan G
The Litsa was great. Its very basic but is kept clean and the surrounding garden is beautiful. The lizards that sit on the lights are so cute and also protect u from any massive moths and bizarre flying insects lol!! I would say to anyone abit scared of dogs to watch out tho. The house near to the apartment has 2 rottweilers that bark quite abit and they are intimidating.They are usually chained but not always. Theres also a big mongrel owned by someone living in the apartments next to the shop that was left running around one day and scared the sh*t out of us.It was growling and looked as tho it was going to lunge for us. Make sure you walk past the manousis(sp?) apartments on ur way in to town. its the path through the garden round the back.We found that we didnt get any hassle from dogs after that. Apart from that its lovely and a great base for exploring tsilivi. The beach down that end is beautiful.Look out for butterflys too.

Caroline G

I'm going to the Litsa appartments soon just me and my young son. I'm a little worried about the evenings with the appartments being 'down a track'. Can anyone describe how remote/ secluded this place is to put my fears at rest? Otherwise looking forward to it, seen some good reviews.
Can U Help?
Brian H
We are going to Litsa Studio Tsilvi, next week for 2 weeks, and have been told of problems with the return journey, is the airport really that bad? Does anyone know of the rough costs of trips etc, and whats worth doing whilst we are there? I have heard that smugglers cove is a must. Any info would be great, cheers Bri

Geoff P
: Highly recommend the Litsa studios in the Libra brochure. The picture shown does not do the building justice which is in fact very pretty, positioned down a little lane and surrounded by flowering bushes and lemon trees. At the top of the lane, just 2 minutes away is 'Jim Royale's' mini market with lovely supplies of fresh bread and an execellent local red wine for just 2 euros (£1.4), for 1.5litres. Litsa, the hostess of the studios and presumably her husband were charming and helpful, keeping us supplied with fresh lemons as well. Safety deposit boxes are now installed in each room and can be rented. We stayed for 2 weeks and found it quiet, except for 2 nights when nearby appartments had Greek nights. Again the beach is much nicer than featured in the brochure and is less than 10minutes stroll away. Opposite the mini market is a path that gets you to the town in under 10 minutes too. Endless tavernas there, we went to a different one each night spending on average £17 for 2 for main courses, salads, carraffe of wine and water - not bad! Excellent holiday

Nikki R

very clean and quiet holiday. was first time abroad, people very helpfull.good location central to local bars and places to eat. recomend going to dianosis bar, very friendly staff.

overall a lovely holiday with friendly staff, claen apartments
Can U Help?
Nikki R
this will be my first time going on the 26/05/2005. can anybody please give me updated information on this location and where things are located.thankyou

Diane B
Booked this place last minute for September 2001. I thought it was cute, for what we had paid. The apartment was clean and in a very quite spot (about from the bloody cockerail and donkey). The nearest pool was 5 mins walk away if that at the Santy Maria. This was a lovely pool which served nice cheap snacks at lunch (salads, jackets, toasties etc). There was a shop at the end of the track that led to the apartments( which we affectionalty called Jims place as the owner looked like jim royale from the royale family. He had fresh bread and croissents in for breakfast on a morning, and was also very good for loo roll after the half roll you are provided with on arrival has run out. He also had by far the best exchange rate for travellers cheque cashing. this was pre euro so not too sure now. One main problem we found was the nearest place to hire safety deposit boxes from was a good 10 mins walk away. So sometimes we had to lock stuff in the wardrobe for practical purposes. However I would recomend you hire a safety box.
The pool at Santy Marias was also good as it was never busy, the busiest we had it was when their was 8 of us around it one day. So you didn;t need to worry about having a lie in to recover from cocktails and not getting a sun bed.
I thought the resort itself was a good size, the night could really be as quite or as manic as you wanted it to be.

The bar across the road from the Litsa was good for lasties on the way home. Also very handy for catching up on the latest premiership match without having to change out of your bikini and heading into town.

All in all a lovely holiday, only marred by the horrific queues at the airport which come as standard anyway, but were extra long for us as it was the day after the horror which was september 11th, so the extra security was a nightmare, but obviously understandable.

Faye H
As a party of 3 we arrived to find only 2 beds. The stroppy owner bought us a camp bed. The studio was basic but clean with a nice big balcony. I advise you to keep balcony doors locked when sleeping as on our 1st night we were robbed as we slept (we were on 1st floor). If I went again I would stay at the Dinos apartments.
Can U Help?
Michele
My family and I have booked into the Litsa this June - does anyone have any recent comments to make about these apartments (last comment 2002) and what I am likely to expect.
Dennis N
Working on the basis that you get what you pay for we found that the apartments were pretty good. The beds were changed twice a week and overall they were kept pretty clean. An ideal location for the beach during the day, and for a stroll into town in the evening. All in all a damn fine 2 weeks !!
Soosie N
The bathroom was disgusting it smelled like rotten eggs. As a mixed party of eight adults our requirements were not met suitably. Suggestions from our party: 1/ Take your own Wardrobe 2/ Take your own Cutlery/crockery 3/ Take building materials for extra/new bathroom 4/ Immersion heater for hot water But ... make sure you take a great crowd of people then the above doesnt really matter!
Emma T
I stayed at Litsa Aug 01 and found it OK - basic but serves its purpose and is close enough to beach, pool (at Sandy Maria) and bars/restaurants. Watch out for mosquitos though - not all the windows have mosquito nets so make sure you buy some spray or a plug-in on the first day or you'll be eaten alive. Also stock up on toilet roll because the cleaner won't bring you any new rolls. And take your own towels as the ones provided are tiny. The shared pool at Sandy Maria is absolutely excellent and has a bar attached.

Mairi W
My husband and I stayed at Sandy Maria Apts which are about 200mts from Litsa. You should have the use of Sandy Maria facilities, pool, snack bar etc. Pool is new for this year and is kept exceptionally clean. Libra rep Katy is brilliant, always cheerful and sorts out any problems very efficiently. Don't know what Litsa are like inside but looked fine from the outside! Spoke to people at the welcome meeting who were staying there who said they were basic but clean. Beach is about 500mts from Litsa and resort centre with loads of good restaurants about 800mts (10-15 min walk) You may find a torch useful for walking back at night, more as a safety precaution, especially with children. You have to walk on the main road as there are no pavements. There is a small supermarket at the end of your road which is good for basics, fresh bread every day, milk etc., and the prices are the same as the centre of town. Also not far from the apts is Nemerosa Bar, perfect for a night cap! Hope this is of use to you and enjoy your holiday.

Can U Help?
Lee M
Our family (2 adults + 2 kids) are staying at the Litsa at the end of August 01. Can anyone tell us what the apartments are like and how far they are away from the beach and the resort centre. Thanks. Lee.
| | |
| --- | --- |
| Search for Litsa Studios in all of JustZante & the Messageboard | |
More Hotels and Apartments in Tsilivi...

Admiral Hotel | Al Mare Hotel | Alamis Apts | Alexandra Beach Hotel | Amarylis Hotel | Anetis Hotel | Apollon Hotel | Ariadne Hotel | Aspassia Studios | Athina Studios | Azure (Mediterranee) Hotel | Balcony Hotel | Calinica Hotel | Caravel Hotel | Christina Hotel | Contessina Hotel | Cosmopolitan Studios | Daisy Studios | Dannas Studios | Daphne Studios | Di Palai Hotel | Dinos Hotel | Erietta Apartments | Filoxenia Aparthotel | Georgia 2 | Georgia Apts | Glaros Studios | Iakinthos Hotel | Jupiter Hotel | Kandilas Hotel | Lazaros Hotel | Lesante Hotel | Litsa Studios | Manousis Studios | Mavrias Village Apartments | Mavrikos Hotel | Neraida Studios | Paradise Hotel | Park Hotel | Petros Hotel | Phoenix Beach Hotel | Planet Studios | Planos Aparthotel | Planos Bay Aparthotel | Planos Beach Hotel | Plaza Pallas Hotel | Princess Hotel | Razis Apartments | Sandy Maria Hotel | Seaview Apartments | Sophia | Spiros | St Denis Apartments | St Johns Villas | Strofades Hotel | Sunrise Hotel | Tom and John | Tsilivi Beach Hotel | Tsiolis Studios | Two Brothers Studios | Zante Maris Hotel | Zante Palace Hotel | Zante Star Hotel |