Zante Beaches

Tsilivi Reviews
---
Zakynthos Guide
---
Local Directory
---
WalkAbout

Street View Style Tours
---
Zante Maps
---
Tsilivi Taxis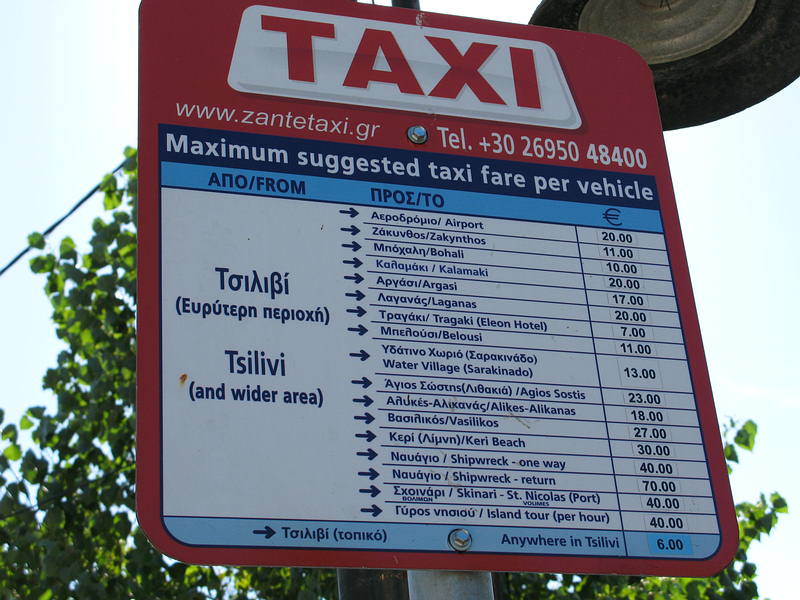 ---
Tsilivi Buses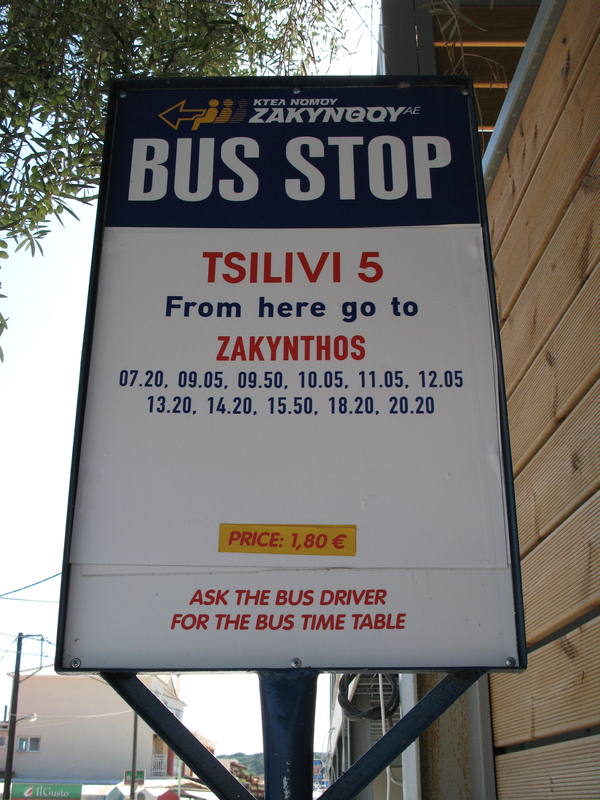 ---

+ Enlarge Map
Dinos Hotel

(Accommodation in Tsilivi)

10/10
Stewart T

All booked for a visit to Dinos Hotel in June. Can't wait we haven't been back since we got married in Tsilivi back in 2006 and Dinos provided one of his excellent BBQ's as our reception!!

Really looking forward to seeing Dinos and his family after so long.

This hotel truely is first class - excellent location for town, beach and peace & quite. Brilliant host!

See you soon!
Neil M

Can anyone tell me who Dinos apartments are going with this year?
10/10
David J

stay at dinos for 2weeks july 10th -24th and found it fantastic the rooms were big and very clean. Dino and Family were Great and dimitri who work there in the day time was great 2 will stay there next year Sally & Dave
10/10
Bill O

Still here in Zakynthos, sad to be going in the morning. Dinos Apartments are the best. Large rooms and always clean. Dinos and his family are very welcoming also Dimitri during the day.
Davido N

Dave Neil here we have been to the dinos apartments many times .

it is a lovely place and dinos and vicky and anna are very hospitable.

They will look after your every need and its only five minutes to the town centre.

The apartments are lovely , and the pool . If anybody wants any info on dinos apartments or tsilivi please e mail me on davewneil@googlemail.com
Irene

Hi

Dinos is right at the end of the new road behind the bowling club.

We've stayed here once before - not a bad location. Quite a good place too, depending on what you are looking for in a holiday - hence the mixture of comments!
Laurence G

Hi readers! Please could anyone tell me where Dinos Studios is. I have been coming to Tsilivi twice a yr for the last 5-6 yrs, but have never come across them. I know most of the areas, pubs, Popeyes, Planet, and Dias supermarket. Many thanks

Laurence

1/10
Janet L
I go on holiday to chill out, the previous comments about staying all inclusive at 5 star accommodation would definately not apply to me.but if i did want to cook a meal at these apartments would not have been able to with the equipment that was supplied.not that i ever cook on holiday. i think that the owners have two standards if you stay and drink at their bar and eat their snacks then you are treated well, but if you just use the room for sleeping then you are treated differently. i am not a person with very high standards and the previous writer stated their bin was emptied every day, well ours wasn't it was emptied 3 times in 2 weeks and if you think that this is acceptable well go to this place and dont use the bar and you will see what i mean. we went to dinos on the recommendation of the web site but obviously the people who went before us used the facilities on site. we saw ourselves on the departure date people crying when saying goodbye to dino as they obviously were looked after better than we were because they drank and ate at the bar every night. up to you but i wont be going again!!

Trine M
We stayed at Dinos Apartments in august 2006 and had a lovely time. We travelled with two teenagers and a little girl that enjoyed herself in the pool with Dinos daughter. Since then we have added another babygirl to our family. We would love to stay at Dinos again, but no travelagent in Norway can help me. Any suggestions for how to book rooms at the hotel???
10/10
Pat M

had areally good holiday we were going to return last may but my husbant was taken ill as soon as he is well again we will be returning. cant wait.

10/10
Neil M
I don't know which Dinos apartments the previous writer visited but it certainly wasn't the one we stayed in! We have just returned from 2 weeks in Tsilivi staying at Dinos and we found it fantastic, location, cleanliness, friendliness and quality of bar snacks much better than the accommodation we had back in May when we were last in Tsilivi. The room was massive with an excellent balcony, the bed (double) was changed twice a week, the bins were emptied on a daily basis, the shower was more than adequate and it is after all a greek shower! We never saw one greek soap and if you asked Dinos, Vicky or Anna to change the music - it was done? If you're standards are greater, then book 5 star AI!! After all this is self-catering.

We are booking Dinos for next year

and hope to see all the friends we met.

ps Managed to arrange to stay in apartment till after mid-day on day of departure, at no extra cost!

Janet L

We have just returned from Dinos Apartments and are really disappointed. We booked this holiday on the strength of the comments made on this site. The beds were only changed 3 times in the two weeks we were there and the bin by the toilet was only changed 4 times in the fortnight. We only had two towels which were also only changed 3 times. There was only 2 mugs, (one chipped and the other cracked) 2 plates, 2 forks, 2 knives and 2 spoons and one bread knife also only 2 pans one very large and the other very small. I never cook on holiday but do like a cup of coffee in the morning and the 2 ring hotplate took over half an hour to boil the smallest of the pans. We went out the first morning and bought a kettle. The pool area is very clean and the reason you can always get a sunbed is that no one sits by the pool as no music only greek soap operas going on in the back ground or if there was music there was only one cd of elvis.

The beds were very creaky even if you only turned over in the night you would wake your other half and as for a love life unless you wanted all the apartments to hear you forget it. A case of blanket on the ground I think. The bathroom shower was very slow at draining and the rest of the floor got wet through even if you were very careful.

I am not one for complaining or moaning and my view is that you go on holiday only to sleep and shower in your apartment and so you only need the basics, however I do expect the bedding changed more often, towels changed and in Greece certainly the toilet bin to be emptied every day. Sorry everyone who thought this place was the bees knees, but I feel your standards are much lower than mine.

Christine T

Just got back from Dino;s what a great place to stay very friendly family made us feel very welcombe.

Nothing was too much trouble for them. B.B.Q Night was great food fantastic for 9 euro .The room was large basic cooking area but who want;s to cook on holiday not me,we had sheets and towels change 3 times a week. Pool area was very good plenty of sun beds you didn;t have to fight for them.But what made our holiday was the family Dino's Nikki, Anna,and how can we forget Angela she didan't speak much english but she got us laughing she's only 7. I reccommend anybody going to Tsilivi go to Dino's.

Roni M

Just come back from Dinos! booked on the strength of the great comments on this site! Sorry Guys!! hated the place! Dino and family couldn't care less about you!! not interested in running the place at all!! really looking forward to the holiday big let down!

Dogs barking constantly in the mornings!!! airplane noise, thin walls, crap plumbing, dingy rooms! was a 10 out of 10 a while back!! Not for me a 3 would be generous!!
Lena Q
I have just returned from Tsilivi. My boyfriend and I stayed at Dinos and it was really great. We just love Dino and his family. We had the best time and we met really nice people to. We might just go back sometime. I can recommend anyone to go there.
Irene

We found a picture of Dinos apartments in Olympic's current brochure when we booked it with the travel agents a couple of weeks ago. We've booked there for September and although we haven't stopped at Dinos before we've been to Tsilivi 4 times and knew where they were.
Jenni T

Had a lovely two weeks at Dinos. Everything was perfect. Hope to return later in the year.

For those looking for where to book, he is with Olympic Holidays this year
Stewart T

We are are on our way to Dinos again - 4th time!!! This time to get married.

If anyone is looking for a relaxing, fun and all round great holiday I would seriously recommend Dinos. Dinos and his family make you welcome the moment you arrive and appear genuinly upset when it is time for you to leave.
Nicki C
Stayed at dinos 4 years ago but wasn't able to find him in brochures in following years. Have just come back from tsilivi yesterday called to see dinos and family it was lovely to see them theyre all doing well angela still likes her ice cream.He has only opened up on tues 23rd May and has made a few changes ie. adding another floor.Im sure anyone staying at dinos will have a great time .
Emma F

Please can anyone tell me who Dino's is with this year as we would really like to return their this October?
Dave N
have you tryed the olympic brochure or olympic online
Barrie H
STOP DONT LOOK IN ANY MORE HOLIDAY BROCHURES THE SEARCH ENDS HERE. Chill out or blow out ,you decide.Dinos and all his family are the best,watch out for his steaks.yummy.Stayed there in 2003 ,did nt want to leave .Felt like part of the family,so nice.Watch out for the 12 star Metaxa,BOOM. Thanks for the xmas cards,Moved from Manchester to New Zealand now but rather be in Zante at Dinos,hope Annas leg got better.All our love,Barrie n Jeane.

Garry D

my wife & i stayed at dinos 2 years ago & quite honestly cannot fault it at all ! dinos & his family are the friendliest people you could ever meet, they made our stay very special. the location is good to, not to far from the best beach in zante (10 min walk) & its about a 5 min walk to town. we have been back to tsilivi twice since & plan to go back next june. dinos apartments are kept at a very high standard & i would recommend it to anyone, families,couples even singles. once you try tsilivi & dinos, you will go back again & again. we love dinos x
Dave N

hi dave here as you are probably aware the dinos studios are with the olympic greece brochure for the remainder of this year you can book them on lates just keep scrolling tsilivi till dinos comes up
Sue D

We stayed there last August n plan to retun in 2006, Dino and his family were great, we made many friends and spent the fornight all together as we were all staying at the apartments during the same period. The hospitality and food were great Dino and family have written to us a couple of times now, so they never forget to keep in touch. I would definatley recommend staying there.
| | |
| --- | --- |
| Search for Dinos Hotel in all of JustZante & the Messageboard | |
More Hotels and Apartments in Tsilivi...

Admiral Hotel | Al Mare Hotel | Alamis Apts | Alexandra Beach Hotel | Amarylis Hotel | Anetis Hotel | Apollon Hotel | Ariadne Hotel | Aspassia Studios | Athina Studios | Azure (Mediterranee) Hotel | Balcony Hotel | Calinica Hotel | Caravel Hotel | Christina Hotel | Contessina Hotel | Cosmopolitan Studios | Daisy Studios | Dannas Studios | Daphne Studios | Di Palai Hotel | Dinos Hotel | Erietta Apartments | Filoxenia Aparthotel | Georgia 2 | Georgia Apts | Glaros Studios | Iakinthos Hotel | Jupiter Hotel | Kandilas Hotel | Lazaros Hotel | Lesante Hotel | Litsa Studios | Manousis Studios | Mavrias Village Apartments | Mavrikos Hotel | Neraida Studios | Paradise Hotel | Park Hotel | Petros Hotel | Phoenix Beach Hotel | Planet Studios | Planos Aparthotel | Planos Bay Aparthotel | Planos Beach Hotel | Plaza Pallas Hotel | Princess Hotel | Razis Apartments | Sandy Maria Hotel | Seaview Apartments | Sophia | Spiros | St Denis Apartments | St Johns Villas | Strofades Hotel | Sunrise Hotel | Tom and John | Tsilivi Beach Hotel | Tsiolis Studios | Two Brothers Studios | Zante Maris Hotel | Zante Palace Hotel | Zante Star Hotel |