Zante Beaches

Tsilivi Reviews
---
Zakynthos Guide
---
Local Directory
---
WalkAbout

Street View Style Tours
---
Zante Maps
---
Tsilivi Taxis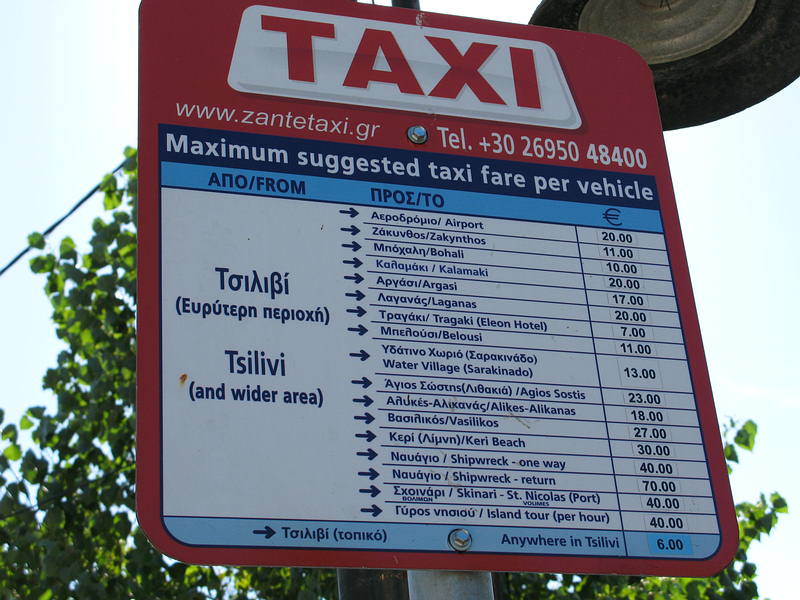 ---
Tsilivi Buses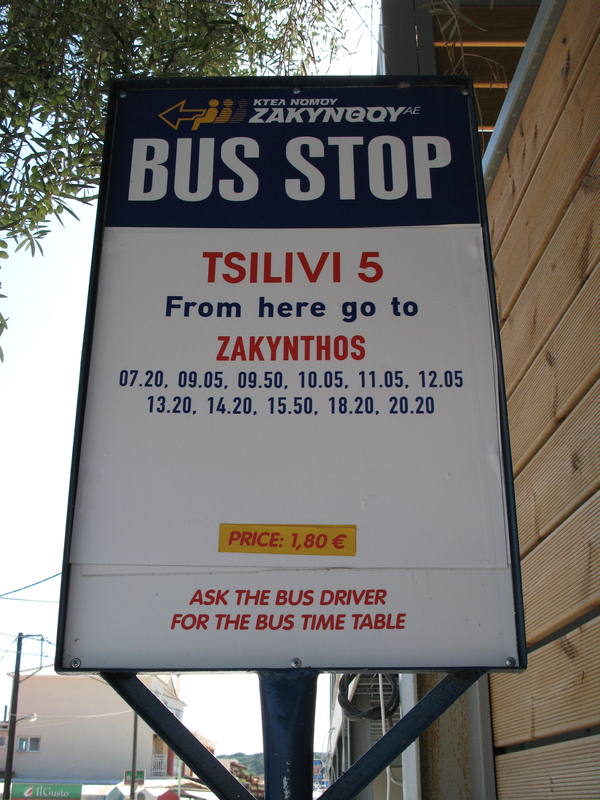 ---

+ Enlarge Map
Dannas Studios

(Accommodation in Tsilivi)

9/10
Paula P
I went to the Dannas apartments in 1996! Along with my lovely late husband, we went in the 2nd week in October, the 15th if I remember right, for my 42nd birthday, and I've never acted my age! we were up most of the night in a cocktail bar! (I'm 59 now, 60 in October!) You will not be disappointed, I'm thrilled they are still going after all this time, basic but clean and the owners are wonderful! Very helpful. We actually booked it only 5 days before on teletext!(Now extinct I believe) Had no idea where we were going, but ended up sat on a beach mid october bathed in sunshine. I have such happy memories of my husband and of our time there, go, enjoy!! I'd go back tomorrow!
Debbie B
hi were going to dannas apartments on sunday can anybody tell me if there are any security boxes as im getting worried about this as our reception is a twenty min walk away, thanks deb.

Jacqui W

I have just come back from 2 weeks in Tsilivi staying at the Dannas apartments. I had read the previous comments which I found useful. Yes, the apartment is typically Greek and basic. Kitchen equipment was at a minimum with pots and pans but no utensils. There was also no kettle so worth taking a travel kettle with you if you like your cuppa in the morning etc. The maid came in every other day and cleaned pretty thoroughly, but brooms etc were always at hand if you wanted to sweep more often. Fans were on hire for 10e for one week, 15e for 2 weeks.

Location was ideal, although at the far end of the resort, it was at the 'quieter' end to my mind with plenty of bars and resteraunts nearby and only a 10min walk into the resort proper. The Kaliva bar 2 doors away was brilliant with films shown throughout the day, live entertainment most evenings from 9.30pm and 9 televisions showing all the english football, cricket and rugby matches.

Helena W
we have been to Tsilivi in october a few times - even as late as the last 2 weeks of the season. The weather has been really nice mostly. Had a few over cast days and the odd shower or thunderstorm but it still has been pretty warm and we have always come home with a nice tan.
Can U Help?
Paul M
Hi wondering if anyone can help going Tsilivi 2nd week of October, anyone have any idea what the weather is like at that time of the year. thanks Paul

Leanne B

When we arrived at the accommodation my initial thought was that the apartments were very nice. Although they were basic, they were nicely furnished and the wooden beemed ceiling was fab. My main complaints would be that the location was very noisey in the evening and having a young child we were not out that late. I would say the accommodation would be fine as long as you were out till about 12, as until this time it is difficult to sleep. The apartments were not cleaned often enough during our stay either. My little girl slipped on sand several times as the apartment floor wasn't swept properly, so we went to the cleaning area and got a broom and dustpan ourselves. Also bare in mind that there is not reception area if you need anything. Kosmar were using the Christina as a base which is a good 20-25 minuite walk...again not ideal if you have young children. All in all the accommoation is in a great location for the beach and restaurants and as long as you are not early to bed people the noise shouldn't bother you too much.

Helena W
cool - i am glad it helped. Have a great time. Tsilivi is a lovely and charming place.
Leanne B

Thanks a lot Helena that is a great help. I am going to write your directions down and take them with me.

Helena W
Hi Leanne, yes there is. If you come out of the Dannas studios and head left up the road as though you were going into the centre of tsilivi. Go past all the restaurants, and bars and keep walking. After about 15 minutes you will see a litle square on the right hand side of the road. It sets back off the road and there is a little jewelery shop on the corner. you will find one in that little complex. Alternatively there is another one in the centre of tsilivi itself. keep walking past the place i just directed you too - past the red lion and down the hill past popeyes. At the bottom of the hill, take a right, and keep walking. On the right hand side of the road is a beauty salon, and they do a laundry service. Strange place to have a laundry service mind, but they definitely do because i went with my friend last year to collect her washing. lol

Leanne B

Hi, I am going to the Dannas Studios in Tsilivi in June and was wondering if there were any launderette facilities in the resort????
Helena W
Hi Chelsea. We stayed at the Dannas apartments a few years ago. They are situated next door to the Tsilivi admirals down in the planos area, opposite the planos bay. I'm not sure where the 2 brothers is, but if you know where the level bar is and deanos, then you walk down the road in the opposite direction to the main village. Keep walking along the main road, passed the jupiter. The road will then fork off. Keep to the right hand side of the road as it forks off and you will pass a little shop on the right and a jewelery shop on your left. keep walking, and you will pass a few little restaurants and bars. The Dannas is about 100 yards down the road on the right hand side, just passed stammnes restaurants.

Hope this helps.

Helena
Can U Help?
Chelsey R
can any1 help me im going to tsilivi this june and staying at dannas studios but dont know where they are! stayed near two brothers last year please can u help!!

James C
Dannas herself is very helpful ( she lives with her family in the upstairs apartment) but the apartment is very basic. There is no air conditioning and the nights are sometimes sweltering. Foody's supermarket across the road is very expensive and it is better to walk to the top of the road, turn left and then carry on for 5 mins to the Dia Palace supermarket that is considerably cheaper. Do not book trips with the reps, the same trips are available in the resort for much less probably due to competition from many different providers. Shop around for car hire and negotiate a good deal. Unfortuneatly the Greeks seem to have cottoned onto the Euro and things are no longer cheap. The Edem bar/restaurant next door (also run by Dannas) offers reasonable prices and appears to have a good standard of cleanliness (we were never ill after eating there). Did we enjoy it ? yes. Would we go back ? no.

Stephen B
Just got back from Dannas Apts this weekend.
Our apartment was basic but clean.
It did have a safety deposit box in the wardrobe but I didn't use it and I was ok. If you are going to hire a deposit box check the small print of your insurance docs. A friend of mine had his money in one last year but the box was ripped out of the wall and because it was in their room the insurace people did not pay out. They said it had to be in the hotel reception for them to pay out!. (strange but true).
Back to the Dannas, it is in a very quiet location just 2 mins from the beach.
It was very warm at night so take a fan or hire one when you get there.
Plenty of places to eat nearby (Stamnes Taverna my favourite) and the Kaliva bar has something going on all day and night which is right next to the Apts.
Expect BASIC BUT CLEAN accomodation and you will not be disapointed!.

James C
Going to dannas apartment in august 2003. We would like to know if safety deposit boxes have been provided yet. Also what are the general prices in the area like in relation to the UK

Billy G
i just got back from staying in the dannas apartments, i stayed in first block nearest to beach, the rooms were spacious, showers a bit small, and no air conditioning but, we hired two fans from up road 15 euros for all week, plus 20 deposit tht you get back on last day you have them, comes in handy if your skint, two mins from three great beaches, up[ the road away from beach is shop for boats trips etc, and some good bars right up top end, especially ark bar, good for everyone. No safe in our room, but friends room had on in wardrobe. The warddrobes have lokcs on them too, pretty good, cool balcony till dinnertime, and then front door balcony in shdae thereafter, get the room nearest the restaraunt on top floor as it has side window, for a good breeze most of day, abnds on sometimes at night not suitable for quiet sleep on most nights

Victoria W
MESSAGE FOR MARTAIN:

I stayed at Dannas appartments three years ago. When we were there, there was no safety deposit boxes or air conditioning. However the rooms were very cool. Like I said this was three years ago, so maybe Dannas does have air conditioning now. The appartments are lovely and homely, and Dannas makes you feel very welcome!!
Can U Help?
Martin B
I just want to second the question about safety deposit boxes and air conditioning?

Victoria W
Yes, the travel agents may be right. The Dannas is made up of two blocks, each containing about four top appartments and Four bottom appartments.However, Dannas lives along the whole top floor of one of the blocks, so dependant on if the four other top floor apartments are booked, you may or may-not get a top floor apartment. Complicated I know, but it is true!! Good Luck.
Can U Help?
Jean J
My husband and I have been to Zante before and stayed at the Georgina Ap in the centre.We have booked into the Dannas Apartments and have requested an UPPER FLOOR,But the Travel Agent at this end said it may not be Possible,Could You please let me know if it is????
So Looking Forward to Coming back to Zakinthos..
Myk B
Me and my boyfriend are now getting ready for our third year in Dannas
appartments we love it. The weather is great. We also like chilling
in the kaliva Bar with Spurious and Yanni, Check it out
Can U Help?
Stephen B
I'm staying at the Dannas Apts in July, could anyone tell me if there are safety deposit boxes or air conditioning available.
Cheers!
Joanne H
THE DANNAS STUDIOS ARE IN ALOVELY PLACE AND ARE RUN BY A LOVELY FAMILY IT ISNT TO LIVELY AS IT IS AT THE END OF THE VILLIAGE, THE BEACH IS ABOUT 1 MINUTE WALK AWAY AND THERES USE OF A POOL AT THE HOTEL NEXT DOOR WHICH IS A BIG HOTEL BUT NOT TO NOISY. KALIVA BAR NEXT DOOR IS A MUST MUSIC NOT TO LOUD AND LIVE MUSIC IN THE WEEK.
ULL LOVE IT
Norman A
Hi
We are staying at the Dannas appartments in May. The brochure states
that it is next to a "busy complex". Can anyone tell us what type of
complex this is - and will it keep us awake!!!
Thanks
Can U Help?
Tanya P
Hello,Me and my Boyfriend have booked to stay at the Dannas Studios in July we didnt want anything to lively but i just wondered what the studios are like and if we'll end up getting bored, are there any good water sports we can try out and what are the restaurants like in the area. Also Whats the beach like? thanx!
| | |
| --- | --- |
| Search for Dannas Studios in all of JustZante & the Messageboard | |
More Hotels and Apartments in Tsilivi...

Admiral Hotel | Al Mare Hotel | Alamis Apts | Alexandra Beach Hotel | Amarylis Hotel | Anetis Hotel | Apollon Hotel | Ariadne Hotel | Aspassia Studios | Athina Studios | Azure (Mediterranee) Hotel | Balcony Hotel | Calinica Hotel | Caravel Hotel | Christina Hotel | Contessina Hotel | Cosmopolitan Studios | Daisy Studios | Dannas Studios | Daphne Studios | Di Palai Hotel | Dinos Hotel | Erietta Apartments | Filoxenia Aparthotel | Georgia 2 | Georgia Apts | Glaros Studios | Iakinthos Hotel | Jupiter Hotel | Kandilas Hotel | Lazaros Hotel | Lesante Hotel | Litsa Studios | Manousis Studios | Mavrias Village Apartments | Mavrikos Hotel | Neraida Studios | Paradise Hotel | Park Hotel | Petros Hotel | Phoenix Beach Hotel | Planet Studios | Planos Aparthotel | Planos Bay Aparthotel | Planos Beach Hotel | Plaza Pallas Hotel | Princess Hotel | Razis Apartments | Sandy Maria Hotel | Seaview Apartments | Sophia | Spiros | St Denis Apartments | St Johns Villas | Strofades Hotel | Sunrise Hotel | Tom and John | Tsilivi Beach Hotel | Tsiolis Studios | Two Brothers Studios | Zante Maris Hotel | Zante Palace Hotel | Zante Star Hotel |