Zante Beaches

Tsilivi Reviews
---
Zakynthos Guide
---
Local Directory
---
WalkAbout

Street View Style Tours
---
Zante Maps
---
Tsilivi Taxis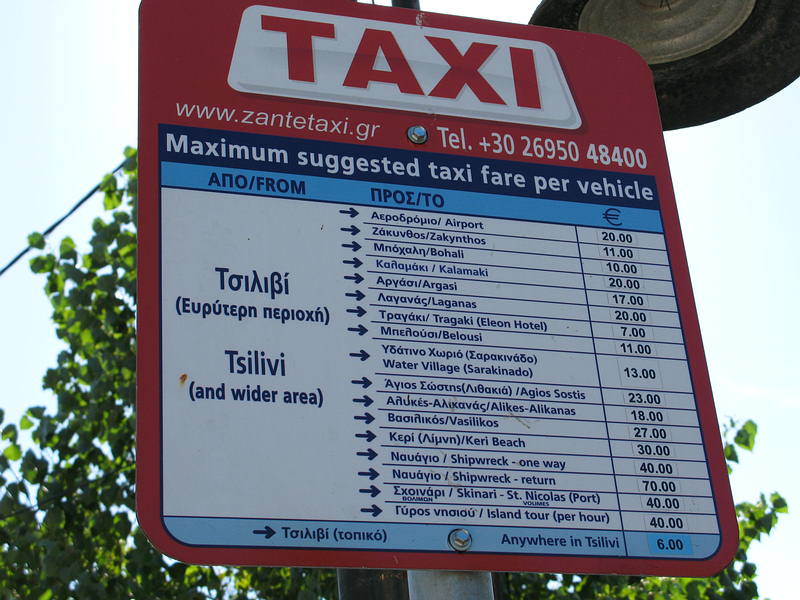 ---
Tsilivi Buses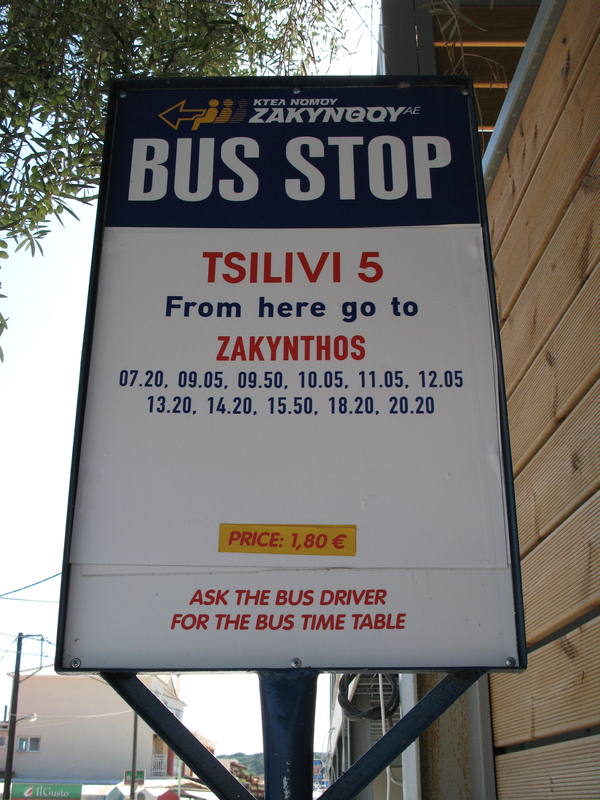 ---

+ Enlarge Map
Amarylis Hotel

(Accommodation in Tsilivi)

Bev D
Hi, we are staying at Amarylis on 27th August for our honeymoon. Please can anyone tell me how far the beach is from Amarylis?
10/10
Bridie O
Can anyone tell me how much air conditioning is for a week? Thank you!
Can U Help?
Rrj23 J
I am stating at this hotel in July. Is there a an oven or microwave oven in the room? Do you know how much the air conditioning is? Do you know he best place for car hire? Thanks,
10/10
Lisa A
just got back from 2 weeks stay at amarylis and could not fault anything, the rooms are basic but cleaned everyday. anna and her family who run the pool bar are the most lovely people i have ever met they really made us feel welcome, my 9 year old son loved every minute and so did my 17 year old daughter, we are going back next year and to same apartments..
8/10
Diane L
JUST STAYED AT THESE APARTMENTS AND WOULD LIKE TO SAY THEY WERE VERY CLEAN AND LOOKED AFTER , THE ROOMS ARE SMALL BUT THERE WERE 3 BEDS IN SO FOR 2 PEOPLE THEY WOULD BE OK, THE PEOPLE WHO OWN THE APARTMENTS ARE VERY NICE AND FRIENDLY EVEN THOUGH THEY CAN NOT SPEAK VERY GOOD ENGLISH, BUT WHEN WE GO THERE ARE LIGHTS WERNT WORKING ANS HE SENT SOMEONE STRAIGHT AWAY AND REPAIRED THEM, THE PEOPLE WHO RUN THE POOL BAR ARE ALSO VERY NICE ANNA HER HUSBAND AND THERE 2 SONS SO WE HAD A VERY GOOD HOLIDAY AND WOULD GO BACK THERE AGAIN.
Diane L

THANKS FOR E-MAIL
Nick L
email adress


amarylis.tsilivi@gmail.com

Diane L

thanks so much for letting me no about the kettle in these aptartments .
Ken
Kettle ,pan,cuttlry,two electric rings,and most important ,a BOTTLE OPENER
Diane L

does anyone no if these apts have a kettle or just a pan thanks if you could let me no before july.
10/10
Ken
The apartments supply you with towels for your room only,just got back from here Monday and had a really good holiday special thanks to Anna,Joseph and Lewis at the pool bar fantastic service at a good price.breakfast to snacks to drinks at good good prices,so when you go there support your pool bar we couldn't holiday without them thanks you guys you are special
Diane L

IF ANYONE STAYS IN THESE APARTMENTS BEFORE JULY COULD YOU PUT ON HERE IF THEY HAVE A E-MAIL ADDRESS PLEASE THANKS.
Gail K
Hi me and my family have booked this hotel in Aug for 2 weeks and was jus wondering if we need to bring our own towels or if they are supplied, by the hotel? Thanks in advance for any replies and i cant wait 12 weeks. First time to zante too
10/10
Ken
Woohooo 1week and I'll be there get the beers on the table
Diane L
HI COULD ANYONE LET ME NO IF THESE APARTMENTS HAVE A E-MAIL ADDRESS PLEASE IF ANYONE STAYS IN THESE APATMENTS BEFORE JULY COULD YOU PUT ON HERE THERE E-MAIL ADDRESS IF THEY HAVE ONE PLEASE
10/10
Rasa T

sorry the prices about the bar are wrong for more details ask anna

WE USE THOMAS COOK COMPANY

SORRY ABOUT THAT MISTAKE IN THE SNACK BAR PRICES
Pipis P
Sorry the prices about snack bar are wrong!the prices have change speak with anna for more details
10/10
Dennis P
The prices i mentioned further down do not exist sorry for the mistake ..!!!
Laura W
Can someone tell me which tour operaters use these apartments thanks
10/10
Dennis P

BREAKFAST COSTS 5 EUROS PER PERSON

COCKTAILS-BEERS-DRINKS BY 2,50 EUROS

LUNCH-DINNER COSTS 7 EUROS PER PERSON

WE WAITING TO VISIT OUR HOTEL
10/10
Dennis P

AMARYLIS IS A WONDERFUL HOTEL WHICH PROVIDES ALL THE MODERN FACILITIES

OF A 3STAR HOTEL.

THE STAFF IS VERY HELPFUL AND THE MANAGER IS VERY KIND.

ANNA ,LEWIS ,NIKOS ,JOSEPH,DENNIS ARE THERE TO HELP YOU IF YOU HAVE PROBLEMS.

ALL THE EXTRAS PRICE HAVE TURN DOWN AND THE HOTEL WAIT YOU.

ALL THE ROOMS ARE COMFORTABLE WITH OWN BALCONY,WC ,SAFE BOXES,KITCHEN etc.THE LOCATION OF HOTEL IS EXCELLENT JUST 2 MINUTES WALKING. WE WAITING TO VISIT OUR HOTEL.
10/10
Dennis P

the surname of anna is sala.ANNA SALA
Willie M
does any body know the surname of anna and the boys from the pool bar at the amarylis we were there 2 year ago and are trying to get in touch with them

10/10
Alison M

Hi. We have just returned from the Amarylis Apts. We spent 14 nights there and would highly recommend it to anyone. We needed to change rooms after enduring several nights (sleepless) due to a very annoying noise in the cavity of the balcony doors. We had to ask the manager to change some light bulbs for us, and he did this immediately. Within 24 hours of the manager saying he would move us to a different room, this happened. Hats off to him. He was extremely helpful. The maids are the best we have ever had. Rooms were cleaned every day, to a high standard. The bedding & towels were also changed on a regular basis. The old lady on reception doesn't speak much English, although she did understand most of what was said to her. The pool bar, which belongs to Anna & her family, not connected to the owner of the apts, was kept spotless. Cleaned thoroughly by Annas' family members. All in all we have had a fab holiday, and intend to return soon.

Lynne G

Hi,

Please can anyone help?

We visited the Amarylis apartment/pool bar back in 2003 and wondered has anything changed.

Please can anyone tell me the price of meals in Tsilivi and the prices for drinks in Tsilivi and the Amarylis pool bar ie: Gin & tonic/ cocktails/ and anything else that might have changed.

Thanks in andvance Lynne
| | |
| --- | --- |
| Search for Amarylis Hotel in all of JustZante & the Messageboard | |
More Hotels and Apartments in Tsilivi...

Admiral Hotel | Al Mare Hotel | Alamis Apts | Alexandra Beach Hotel | Amarylis Hotel | Anetis Hotel | Apollon Hotel | Ariadne Hotel | Aspassia Studios | Athina Studios | Azure (Mediterranee) Hotel | Balcony Hotel | Calinica Hotel | Caravel Hotel | Christina Hotel | Contessina Hotel | Cosmopolitan Studios | Daisy Studios | Dannas Studios | Daphne Studios | Di Palai Hotel | Dinos Hotel | Erietta Apartments | Filoxenia Aparthotel | Georgia 2 | Georgia Apts | Glaros Studios | Iakinthos Hotel | Jupiter Hotel | Kandilas Hotel | Lazaros Hotel | Lesante Hotel | Litsa Studios | Manousis Studios | Mavrias Village Apartments | Mavrikos Hotel | Neraida Studios | Paradise Hotel | Park Hotel | Petros Hotel | Phoenix Beach Hotel | Planet Studios | Planos Aparthotel | Planos Bay Aparthotel | Planos Beach Hotel | Plaza Pallas Hotel | Princess Hotel | Razis Apartments | Sandy Maria Hotel | Seaview Apartments | Sophia | Spiros | St Denis Apartments | St Johns Villas | Strofades Hotel | Sunrise Hotel | Tom and John | Tsilivi Beach Hotel | Tsiolis Studios | Two Brothers Studios | Zante Maris Hotel | Zante Palace Hotel | Zante Star Hotel |