Zante Beaches

Kalamaki Reviews
---
Zakynthos Guide
---
Local Directory
---
WalkAbout

Street View Style Tours
---
Zante Maps
---
Kalamaki Taxis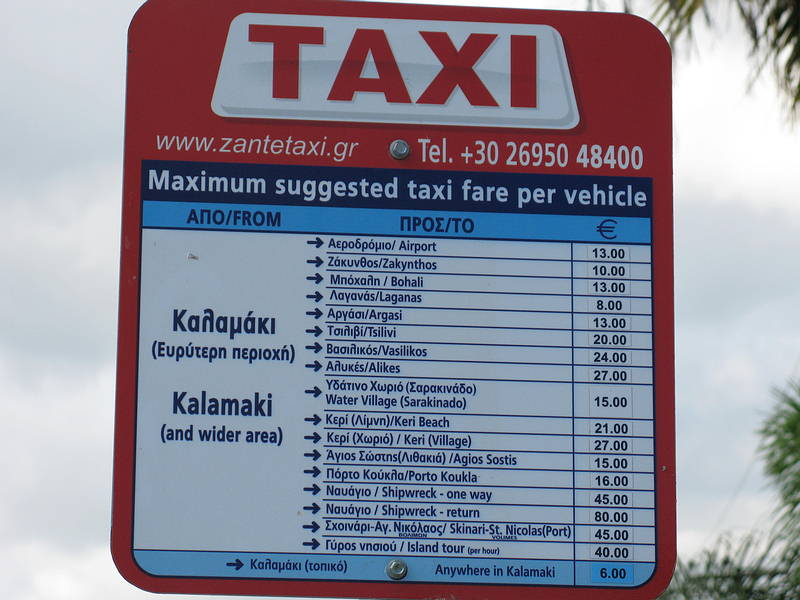 ---
Kalamaki Buses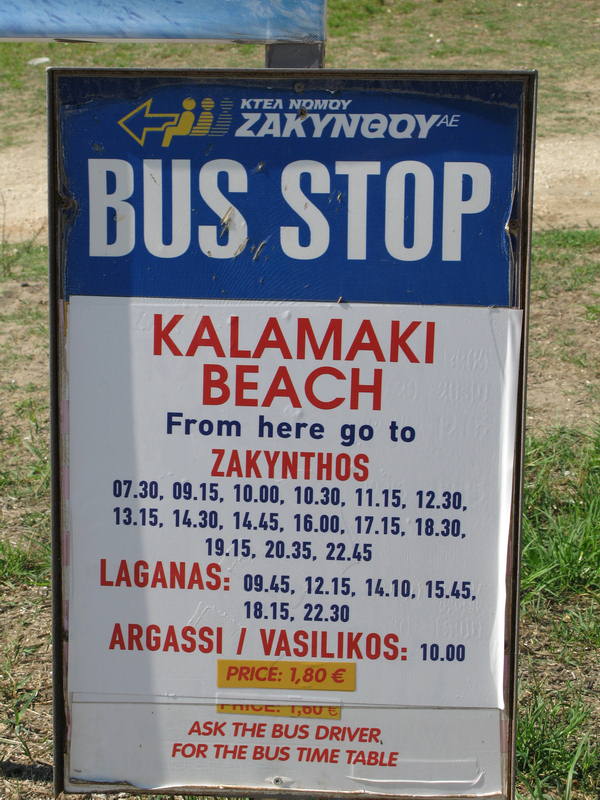 ---

+ Enlarge Map
Exotica Hotel

(Accommodation in Kalamaki)

9/10
Steve Moore
Stayed at the hotel in sept 2013 after 2 years at meandros hotel exotica hotel is brilliant great hotel-rooms very nice and clean-pool fantastic great people-everyone friendly great location-5 mins from airport-100 yards to all the pubs and restaurants great price what more do you want from your holiday !!!! the isle of wight crew back again sept 2014- cant wait :D

9/10
Debbie C

first time we stayed here wont be the last, staff very welcoming and could do enough for you, rooms very basic (but that greece), thought charging for fridge bit of a cheek as other hotels around the world supply them foc, Air con a luxury, which on this occasion we paid for, breakfast between 8-10 which is a bit hard after a heavy session. only had 5 mornings out of 14 as found it very sameish, wouldnt accept if all inclusive , toaster drove me mad as by time it popped breakfast was cold. not worth the extra for breakfast as could get just as good on the strip for 4 euros a head, pool very clean and lots of sunbeds although some were cracked and selfish people had put towels on early morning and didnt arrive until mid afternoon, we sat on ours about 11am and no one arrived to claim theirs until 1.30 had to stop husband from collecting up all towels and depositing them in lost property(he will be back and wont stop him next time). all in all though a great place to stay and very central.

10/10
Ken T

our family stayed here in aug 2009 and in may 2010 my wife and i went again. what a great place , staff where excellent , the pool well what can i say the best and then to top it all we found out that sue at reception used to go to the same school as me . love you lots see you all in 2011 ken tester and the gang

1/10
John B
I came here in 2009 with my family, and hated it. Upon arrival, we had the general direction of our room pointed out to us by the woman on reception which was down a small flight of stairs even though my son was in a wheelchair!!! yes there is a ramp but still had to clear 2 steps to get to. This created a poor impression from the start. Breakfast the following day only irritated us even further, food reasonable, however all the wasps made it impossible to enjoy the food, not just the odd one or two anyone could reasonable expect to see but literally dozens of them had a free run through the wide open doors, (air con not working was the reasoning behind the wide open doors) but then later in the holiday a child pointed out a number of wasps nests, one of which someone had PAINTED OVER!!!!! I counted 13 in total across the 3 buildings which I photographed and took to the travel agent I booked the holiday with. Needless to say, I wont be coming here again

10/10
Michelle, carl, rhys & ka W

hi michelle

this message maybe a bit late now but the taxi is roughly 15 euros and the fridge roughly 45 for 2 weeks x not 100% sure as we book direct with hotel x

have fun

michelle
10/10
Michelle, carl, rhys & ka W
really enjoyed another fab 2 weeks at exotica with family and friends x had a really fab holiday. we have visited exotica for last 7 years and always have a great time x the hotel staff are like our second family they are all friendly and fab. the holiday would not be the same without them all x debbie your food was outstanding xxx mmm cant wait for next year x gona miss you all x never mind soon be back love to all x sia give the beautiful baby a big hug for us x if you want fun visit this hotel xxx

8/10
Janet S
Just got back from 2 weeks at the Exotica. This is a hotel that is brilliantly located for all the amenities, crazy golf-3 mins walk, beach-5mins walk, far end of "old Kalamaki" 15 mins walk and 2 mins walk from the main strip through Kalamaki. You do get a some aircraft noise but becasue of the restrictions in place for the turtles its not that early in the morning (7ish) or late at night. The staff are very friendly and helpful from Sue and Efe at reception to Sia and Debbie in the bar (and all the other staff). We were there with 2 kids (9 and7) and the kids club, pool and facilities got their thumbs up throughout our stay. It's a family friendly, clean, well run hotel and we WOULD go back again for a 3rd time, my only gripe or advice would be that we 1st went 14 years ago and the decor hasn't changed it's TIRED, certainly in our block, the doors are, in places chipped and splitting and the grey paint is dull and dour on both the doors and internal fittings. The first 2 doors are white pvc and they look SO much better, maybe it's just the one block, but it just needs a make-over, oh, and a better shower system, it does tend to have a mind of it's own!!

Fridges and air-con are in the rooms but have to be paid for. Safety drawers (not boxes) are in the reception area and our room had TV (sky news) and hairdryer. Would've given 9/10 but for the decor issues.

Katie sends Annie hugs and kisses Sue and thanks again to ALL at the Exotica.

Michele E
hi, can anyone tell me how much fridge is to hire?...got to have it to store my sons insulin.

Also how much is taxi from airport to hotel?

many thanks


7/10
Em R

This was our fourth stay in Kalamaki and the first at Exotica. The hotel is ideally situated to all the amenities (beach, shops, bars etc) and our room was quite big with good facilities (some you had to pay extra for).

However, as we were there for a ten day holiday, we began to get bored with the breakfast half-way through. There is a choice of greek yoghurt, fruit, ham, cheese, bread/toast, hard/soft boiled eggs, juices and cereals. Granted there is a choice but we began to tire of the monotony of it. In particular the toaster was a pain, go through once and it's barely toasted, put it through a second time and it's practically burnt. In the end we started to go to a cafe at the top of the road to get a bit of variety. It might have helped just to add beans to the menu? But besdies this, the hotel, the facilities, the pool and the staff was great and we couldn't fault it. We're just not sure we'd stay there again. It seems that children enjoy the hotel as it has a good swimming pool and kid's club, so it's worth a considering.

10/10
Mich

Just returned from the Exotica, 19th may 2008-2nd June 2008.

Had a great time at the Exotica, with Sia,Georgina,Landi and Cheryl. Cheryl was great with a quiz every day and the football activities were great for my 10yr old son. The apartments were spacious and clean. Breakfast was great with cereal,yoghurt,honey,toast,waffles, eggs, beans,tea and coffee which we ate outside on the terrace. Pool was very clean and pool bar was great serving very good snacks at reasonable prices.Would recommend the Greek Night which is good fun and great value for money.My 20 mth old son loved the playground and childrens separate pool.Everyone very helpful.The beach is about a ten minute walk ---very clean and safe for little ones.Plenty of bars to eat and drink.Liked Kalamaki but missed Tavernas and loungers on beach as it is protected due to turtles laying eggs on beach, but if you hire a pedalo you can see turtles in sea.Laganas is about a 30 minute walk along the beach.Had a great holiday, hope this is useful for anyone going.....

10/10
Michelle, carl, rhys & ka W

wayhay!!!! its that time of year again, exotica here we come.

so excited counting the days, cant wait to see you all at exotica. the best holida hotel in kalamaki

see you all soon 17th july 08

luv

williams gang

wales

x
10/10
Janine S

Last year was the first time Sia tryed out Chicken gyros on her menu with much pressure from me, give it a try, its fab!!! And tell her I recommended it!!! Enjoy your fab holiday. and sing to Landy la la la la Landy.We love you. Just would like to say to all you guests that knew Aleco before he was sadly taken away from us we miss you dearly too, you remain in our thoughts. Seve and Sia, please pass on to his sister xxxx
10/10
Janine S

If you not booked your holiday already and you want some fun, fun, fun, clean rooms fab breakfast , fab staff and resort try and book here you will love it.!!! see you all August 3rd lots love Janine, Martin George and Lottie xxxx its the best!!
10/10
Steve R

just got back from 2 weeks at the exotica, thanks to everyone there for a great holiday. The staff cant do enough for you and are really friendly, everywhere spotless. Breakfast at the exotica is really nice, must recommend the waffles with greek yoghurt and honey, didnt want to leave. Hope to be back later in the year if not will definately be back next year. See you all soon, Steve Paula and Josh
Jeanette H
Thanks again to all at the Hotel Exotica. We had a lovely time when we returned for our 2nd visit of 2006 in September. Fantastic hotel, great location, lovely staff ... can't wait to see you all again next year

Jeanette, Nigel, Amy & Ellie
Janine S

And would like to thank you to steve moura paul joanne jake luke and sam for their company again this year and all the kids george and lottie made friends with amy ellie danny jason shawna ellie and jessica.

here's a few pics of the holiday with some fit bloke on the sunbed

hope to see you all next year

Martin janine george and lottie

Janine S

We would like to say thankyou again this year to sevi sia effi and landi for all there hard work and effort they put in to making our holiday enjoyable and relaxing.Paul the entertainer has done realy well for is first attempt at the job with his sports and news radio show in the morning and all the games throughout the day hope to see back there again next year has we will be coming back again on aug 3rd to 17th .

Sia hope everything go's well when y

ou get married on december the 9th and we will all be thinking about you and say hello to george.

thank you once again and see you next year

Martin janine george and lottie

ps can you sort out some new cds fornext year i've still got reggae nights ringing in my ears ha'ha'ha
Claire E

hey hey... absolutley awsum hotel... luved it!! paul is a gr8 entertainer. cant wait 2 come bk next year!! missin every loadddddddds hopefully cu next year tho lol! byebye xxxxx
Natalie P

hey neal lynne n the rest of u,

Joff isn't an entertainer anymore the last i heard, he travels around to different islands checkin up on the other entertainer seein if they doin there job right he he....

hpe you are all ok i might be goin out to bitzaro grande the all inclusive in oct just havin a late deal for a week n goin to see friends while im out there all depends if i can get the time off work thou at the moment. speak to u all soon lots of lve nat x x x x x

Jeanette H
Just got back from another fantastic holiday at the Hotel Exotica. A big thanks to Sevi, Sia, Paul, Ladin, Maria and all the staff who make our stay such a pleasant one. It was a little sad not having Aleco with us this year, the Fountain in his memory was a lovely to see. Paul, the entertainer, was brilliant ... look forward to seeing him again next year . It was nice to see so many familiar faces. To anyone going out to the Exotica hope you have a lovely time ... you really have picked the best place to spend your holiday. It is in a great location, the rooms are comfortable and clean, the staff are all brilliant and the facilities are excellent. We are back at the Exotica for a week on 22nd September and are counting the days already. See you all again soon,

Jeanette, Nigel, Amy & Ellie xxxx

Jake C

Once again I thought that Hotel Exotica was 100 % Quality and anyone who does not agree need there head sortin'. Hope everyone from my visit is coping well, Hope to see you again had a lot of fun. Paul is doing a great job, shame his work ethic when playing me at table tennis was not the same! Keep practicing for when we next meet! Landi was a laugh and always had the knack of winning when it came to Bingo, with old trevor calling the unlucky numbers out! Sia was her smily normal self and Maria also worked hard when makingt the food!

Enough said,

Jake

Sarah W

lol i cant remember if ive already signed this thingy once...but i thought id sign it anyway!!! any1 who doesnt like this hotel must be totally mad! i didnt even stay there but me mates did so i went there with them!!! totally awwwwwwsome place!!! specially if paul da entertainer there! (okay maybe i did like him a bit lol) but he does a greeeeat job makin sure everyone having a good time and hes only 17!!! best holiday ever by far!!! anyways....im goin on a bit now lol so i gonna shut up! luvz ya xx

Steven C
Well were home again, hopfefully back for the 5th time next year. Well done to the hotel for the nice memorial for Aleco. Ladin is doing a good job as is Paul considering hes only 17. Thanks to all for making our holiday enjoyable yet again, especially Sia, Sevi, Landin & Paul. A special mention for Maria who does really well in the snack bar. Hope all the people going shortly have a great time, its hard not to. Efharisto, Yasas Steve, Maura, Jake, Luke, Paul, Joanne & Sam
Andy F
Had a whale of a time and made some good friends,

Carl, Michelle,Rico and Kasey Williams also Ray, Jo,Spud and Ashley Mills to name a few.

Hope to see you all soon Andy,Jen, Mike,Sue and Rebecca.
Ashley M

it was fantastic had a fab time made loadesa friends, who im meetin up with soon! luvin evri one at the hotel exotica and i'm missin them sooo much hia to all my friends bye xxx
| | |
| --- | --- |
| Search for Exotica Hotel in all of JustZante & the Messageboard | |
More Hotels and Apartments in Kalamaki...

Aeolos Resort | Amaryllis Hotel | Anagenessis Village Hotel | Antonis Apartments | Asteri Studios | Athina Apartments | Bitzaro Grande Hotel | Bitzaro Palace Hotel | Caretta Beach Hotel | Cavo Doro Hotel | Costas Hotel | Cronulla Hotel | Crystal Beach Hotel | Daisy Apartments | Dennis I and II | Dennys Inn Hotel | Dias Studios | Dina Studios | Dionysis and Tonia Studios | Exotica Hotel | Garden Village | Golden Sun Hotel | Ionian Blue Hotel | Island (Caretta) Hotel | Kalamaki Beach Hotel | Kalidonio Studios | Klelia Hotel | Louros Beach Hotel | Macedonia Hotel | Marelen Hotel | Meandros Hotel | Metaxa Hotel | Muses Villas | Nadia Studios | Plubis Studios | Rainbow Apartments | Roseland Hotel | Sea View (Caretta) Hotel | Sirene (Dollas) Hotel | Sirocco Hotel | Sofias Hotel | Star (Caretta) Hotel | Two Brothers Studios | Vanessa Hotel | Venus Hotel | White House Apartments |