Zante Beaches

Kalamaki Reviews
---
Zakynthos Guide
---
Local Directory
---
WalkAbout

Street View Style Tours
---
Zante Maps
---
Kalamaki Taxis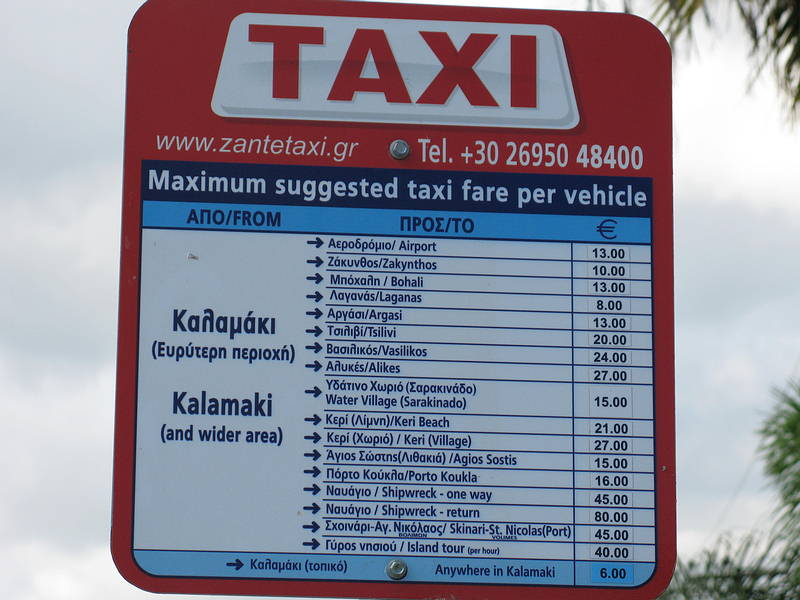 ---
Kalamaki Buses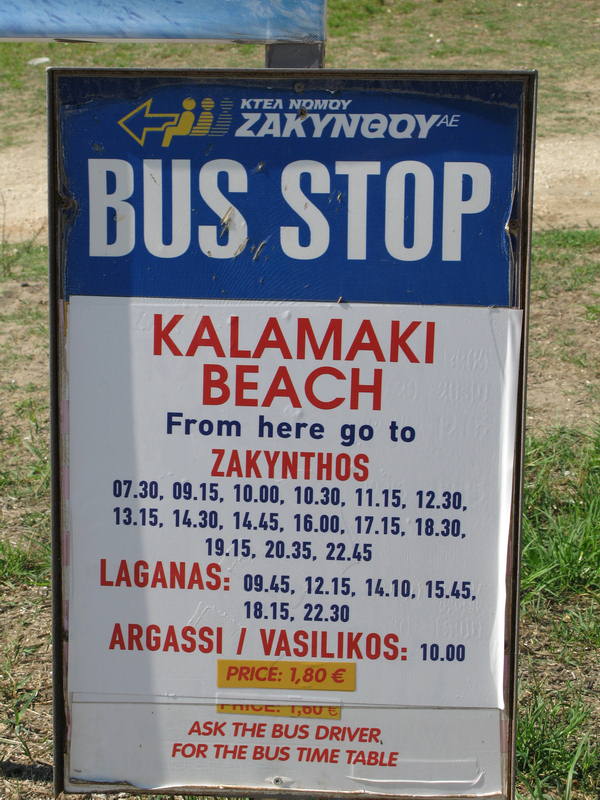 ---

+ Enlarge Map
Bitzaro Palace Hotel

(Accommodation in Kalamaki)

John C

HI,

I like to go for a walk in the evening .Have a drink at a bar and watch the world go by.Is there much to do in the surround area. Restaurants/bars etc.




is there a market?
Dennis Foster

Can You Tell Me

Do You Have To Wear Long Trousers in the Restaurant in the Evening please
Janet H
are there any recommendations for hotels in kalamaki good for people with mobility problems? We are booked for the bitzaro palace in may and my parents would like to book as well but are worried by the steps to the front entrance and stepping into the bath to take a shower.

Clare G

My boyfriend and I booked to go to the Bitzaro Grande over 2 months ago with Thomas Cook and have today, just over a week before we go, been told that the hotel has over allocated it's rooms and we've been moved to the Bitzaro Palace!! It would seem from reading the reviews on this website that it seems that this hotel chain does this regularly. When I questioned Thomas Cook about this today, it apparently does happen quite often and is in the small print of the booking terms and conditions. Funny how the travel agent points out the smallest detail regarding the terms and conditions e.g. about making sure you let them know you've arranged your own travel insurance, but fail to mention that you could find out about a week before you travel that your hotel could change!! What's the point in pre-booking, rather than going for a late deal??!

I am a little worried as we had booked "All Inclusive" at the Grande but I cannot find any reference to the Palace having the "All Inclusive" option, although I'm assured by Thomas Cook that this is the case and our holiday arrangements will be honoured by the hotel! However, having read the reviews the majority of the people were impressed with the Palace, so hopefully I've got nothing to worry about and our holiday at the Palace will live up to what we were expecting from the Grande....

9/10
Aileen B
Stayed here again from 3-17th September 09. Warm welcome from wonderful staff. Excellent atmosphere, friendly but not in your face. Pool and surrounding area and garden lovely to relax in, and is peaceful and relatively quiet with no musak! Meals were nicely presented with a variety of choices to suit most tastes. Rooms cleaned to a high standard each day by very friendly cleaners. Altogether a very clean and comfortable place to stay.

7/10
Ian T

hello,the wife and i stayed at the bitzaro palace last june for my 50th and we had a superb time.the hotel is great,location,pool,staff,etc etc.the old strip in kalamaki is lovely,enough place to eat and drink and the newer srtip if you want things a bit lively.if you want a nice hotel set in peaceful surroundings then this hotel is just the job.ps mark,the grande is just across the road.check out this site and it shows you the locations on a map ok.sorry did not notice the gym so no comment,i run but used the country lanes and enjoyed the scenery.(http:/www.justzante.co.uk) if i can help any more just ask ok mate,bye.
Ghelly P

I'm afraid Summy (or Swtiris as we call him) is not staying in Zante any more...he is actually staying in England as he found his other half there...
10/10
Hazel J

Hello to all at Bitzaro Palace - this place is out of this world, stayed here a few years a go!!

Does anybody know if Sammy still works here??

He normally worked at night.

Coming back on the 15th July for 2 weeks, sadly not at this hotel though

Thanks

Hazel x
Kevin S

My other half and I stayed at the hotel during the first week in August this year.

The place was nice, the food was good and the staff were very friendly and helpful. The planes flying overhead were quite loud at times, but this was quite infrequent and only on certain days, it seemed.

The only downside was the air-conditioning in the room. Some nights were very hot outside but the A/C wasn't very good, consisting of a vent/fan that circulated warm air around the room. However, I would definitely recommend the hotel.
Ghelly P

@ Mrs. Leah Smith from Bitzaro Grande Hotel (not Bitzaro Palace)

your daughter is not going to be over booked, I can guarantee you this, we only had one overbooked week and only with one tour operator...isn't that telling you something? Anyway thank your daughter for choosing to spend this important week of her life with us and be sure we are going treat them in the best possible way
Natalie P

7/21 AUGUST

THE HOTEL IS CLOSE TO THE BEACH AND THERE ARE ALWAYS SUNBEDS IF NOT ROUND THE POOL THERE IS SPACE IN THE GARDENS REALLY NICE AND FRIENDLY PLACE MY FAMLY HAVE BEIN GOING THERE FOR THREE YEARS
Natalie P

hi leah, i have just got back from the bitzaro palace and when i arrived it was over booked, if she is going with Libra good look. when this happened to me they didnt come out to sort it, infact the receptionist moved things around so there was space. but if she is staying in the grand it is a lovely hotel and there are plenty of rooms im positive she will have a great holiday and wil have no worrys.
Leah S

I was wondering if anybody could help me, My daugthter is going on her honneymoon to the Bitzaro Grand hotel in Kalamaki in late September this year. Now having read the comments about the hotel from one of its other guests, the hotel is often over booked. How can I make sure that she dose have a room that she has booked with the majority of her savings? I dont want her honeymoon ruined because of a mistake. Can anyone put my mind at rest?
Glyn B

Me and my wife have stayed at the bitzaro palace on numerous occasions,and loved every minute of it.The staff are brilliant and george and stella the owners are fantastic people We have not been for a couple of years now but hope to go back next year.We throughly recommend it to anyone wish we were going back this year.Panos if you read this you know its me by my e mail address see you all soon
Hazel J

Hello there!!

Can anybody tell me please if Sammy still works here, he use to work the later shift, he was lovely.

Im coming to Kalamaki on the 3rd July for 2 weeks and cant wait :O)

Hope you are all well @ 'Bitzaro Palace'

See you guys soon

Hazel xx
Colmar L
Just returned from one week stay at superb resort hotel. Could not fault the place. Great staff and fab pool. We went B&B which was ok so that we could try all the Tavernas. Amaryllis at the top of the road is wonderful (swordfish souvlaki). Trip round the Island worthwhile. Loved it so much that we will be back for 2 weeks next year!
Jade
Hi, i went to zante this year with my friend, but would liek to come back with my family and some freinds. My brothers are very sporty and are 12-15 so could anyone reccomend a good holiday hotel for us all to stay in. Possibly a big pool. thanks jade x
Ailsa
tel no from uk is 0030 26950 22840

Tim W
We went to the Bitzaro palace from 1st - 15th July this year.
The hotel is fanastic. The pool area is good no problems in getting a sun lounger, a word of caution for kids the pool is quite deep even at the shallow end.
The hotel staff are fantastic, from the receptionist to the cleaners they always have a smile on their faces. Special mention has to go to Nikos and wife in the restuarant and Panos in the bar.
The food throughout the day is good, although for evening meals they don't really cater for kids.
The reports of this hotel said "some aircraft noise", i thought thats nothing as i live under the Manchester Airport flight path, but the airport runway is approx 2 miles away from the hotel and the planes descend right over the hotel. This can be loud! Although there isn't a lot of planes landing each day.
I'd highly recommend this hotel.
I wasn't impressed with Kalamaki as a resort, it's too much of a purpose built resort, along the main strip all you pass is bars, restuarants, supermarkets and tourist shops, although there may be the odd car rental or jewellery shop. There is no culture to the place. Although we really enjoyed our holiday i wouldn't go back to Kalamaki - If only the hotel was in a different location.

Can U Help?
Chris R
does anyone have a direct telephone no. or e-mail address for the bitzaro palace, we hope to go there in Septemeber 2004. thanks
Kate
Me n my partner av jst got back from our 1st holiday together n we couldn't av chosen a better place to go! Everything about the hotal is exceptional. The rooms are spotless n r cleaned everyday, the towles n bedding r changed every 2nd day n the staff are always friendly and helpful. Nothing is 2 much trouble for them. The pool area is excellent 2 n there are plenty of sunbeds.The breakfast buffet has something 4 every1 n is always fresh. The snack bar throughout the day is great 2 n very well priced!
The situation of the hotel is also excellent. A 5 min walk up to the main road of Kalamaki, a 10 min walk to the beach n a 5 min taxi ride to Laganas.
My only complaint would av to be is that we only spent 1 week there!


Andy M
We've just got back from two great weeks at the Bitzaro Palace Hotel. The rooms are spotless and cleaned every day. The breakfast really sets you up for a day of lazing by the pool or on the beach. The snacks are very good and well priced.

Panos runs the bar and always has a smile and a cold drink ready for you.

The hotel is quiet and very relaxing but if you want more excitement the beach and bars are only 5 minutes away.

Thoroughly recommend this hotel and we will be going back soon.

Graham P
the rooms are basic but are exceptionally clean.the staff are very friendly nothing is too much trouble for them.the food is exceptional,if you like salads you are in for a treat the location is good and very peaceful,only five minutes walk to the main street.ten minutes walk to the beach, which is lovely not in the least bit crowded,and very safe for young children,also very clean no litter laying about.sea is shallow for a fair way out, and no sea weed or rocks to worry about.there is a nice childrens playground at the hotel there are quite a few playgrounds around plenty of rides and things for young children to do on the main street in kalamaki. all in all i highly recommend bitzaro palace my wife and i are taking our three year old grandson back next year.my wife a friend and i went on the fourteenth of june 04 until the twenty first of june 04 cant wait to go back

Can U Help?
Tim W
We're travelling to the Bitzaro Palace on 1 July 04 - anyone been recently, any tips?

Apart from the pool is there much to keep 3yr old occupied throughout the day?

Muchos Gracias

Hazel J
Hello Mark T,
You've made a very good choice choosing the Bitzaro Palace, its a stunning Hotel, i went last year in July, i am 18 i went with my Parents, its quiet so you can relax by the pool and catch some rays the beach is about 5/10 mins walk but its a nice beach.
If you want a bit on night life get a taxi and ask them to take you to Downunder bar (always agree the price before you get in the taxi because its been known for them to get a bit nasty i would say about 4/5 euro but no more), as there are lots of bars restaurants etc... everyone is so friendly, ive got friends that work in a few bars/ restaurants.
If you would like any more information please feel free to email me. hazeljackson2000@yahoo.co.uk

If i dont speak to you, i hope you both have a lovely wedding and a fab Honeymoon. Congratulations.
Hazel xxx
| | |
| --- | --- |
| Search for Bitzaro Palace Hotel in all of JustZante & the Messageboard | |
More Hotels and Apartments in Kalamaki...

Aeolos Resort | Amaryllis Hotel | Anagenessis Village Hotel | Antonis Apartments | Asteri Studios | Athina Apartments | Bitzaro Grande Hotel | Bitzaro Palace Hotel | Caretta Beach Hotel | Cavo Doro Hotel | Costas Hotel | Cronulla Hotel | Crystal Beach Hotel | Daisy Apartments | Dennis I and II | Dennys Inn Hotel | Dias Studios | Dina Studios | Dionysis and Tonia Studios | Exotica Hotel | Garden Village | Golden Sun Hotel | Ionian Blue Hotel | Island (Caretta) Hotel | Kalamaki Beach Hotel | Kalidonio Studios | Klelia Hotel | Louros Beach Hotel | Macedonia Hotel | Marelen Hotel | Meandros Hotel | Metaxa Hotel | Muses Villas | Nadia Studios | Plubis Studios | Rainbow Apartments | Roseland Hotel | Sea View (Caretta) Hotel | Sirene (Dollas) Hotel | Sirocco Hotel | Sofias Hotel | Star (Caretta) Hotel | Two Brothers Studios | Vanessa Hotel | Venus Hotel | White House Apartments |