Zante Beaches

Kalamaki Reviews
---
Zakynthos Guide
---
Local Directory
---
WalkAbout

Street View Style Tours
---
Zante Maps
---
Kalamaki Taxis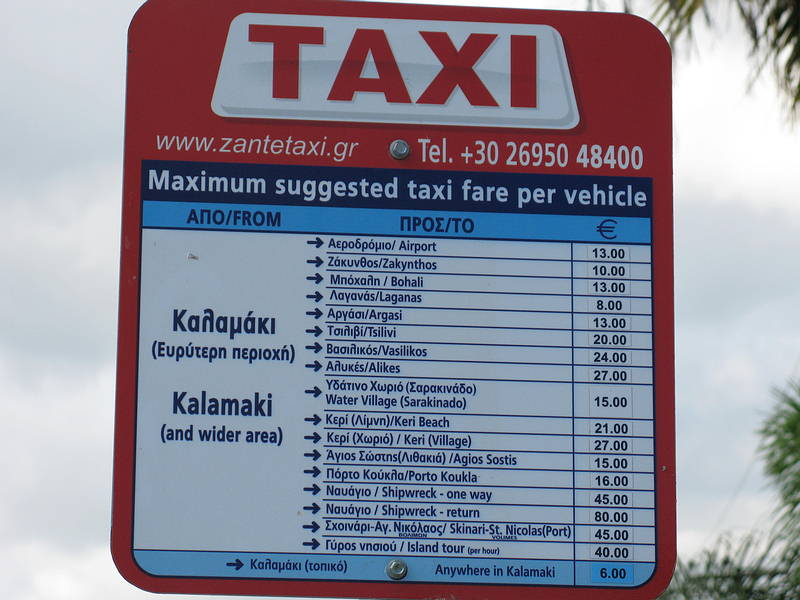 ---
Kalamaki Buses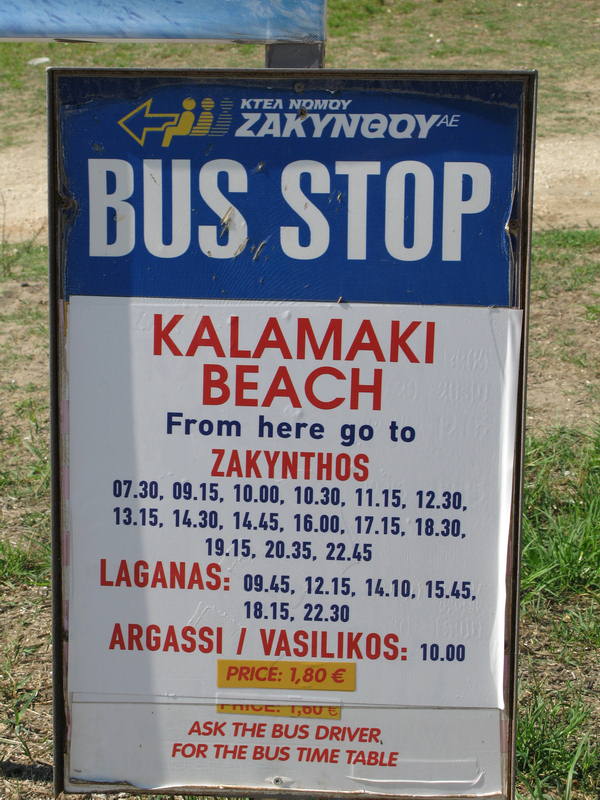 ---

+ Enlarge Map
Garden Village

(Accommodation in Kalamaki)

10/10
Pauline H
we have just came home from spending a great week with carol. we will be going again thanks again carol.xx
10/10
Ken T
carol thank you for a fab time in oct 2010 we are back in zante in june 2011 and will come and have a drink, once again what a great place you have
Christine T
.

We booked a holiday at the last moment, asking for a Greek Island and somewhere quiet and relaxing. How lucky we were to find a cancellation at Garden Village. The Rep at the airport said how good it was, but when we arrived we were totally amazed. The setting was perfect, the studio was the best we have ever been in and Carol our host was just wonderful, how she remembers everyones' names is beyond me and she could not be more helpful. Thanks Carol from Chris and Christine Taylor

10/10
Brian C

Hi me and my wife Carole stayed at the garden village from the 6th to the 13th of october,and had a very nice time,Carol was a perfect host and we are looking to go back in the near future.like a plank while getting ready to leave i left both my pairs of glasses behind.first choice said they would forward them on but they know nothing.If they are still at the garden village give me details and i will forward postage and packing costs.hope you are all well and have a great christmas.Brian.10 out of 10 for garden village

10/10
Nicky B

We have just come back from a week's holiday here . WOW ..it was fabulous.. I have never stayed in 'self catering' accomodation like it in Greece at all....so clean .. so well equiped... it was fabulous. The pool is lovely and the bar great too , doing some great food too... Carol and her team work extremely hard and you are made to feel very welcome.( we did a last minute booking ... I think we were really lucky as I can definitely see why this place gets booked up.). So if you get a chance... GO .. great location , great weather and a fabulous place to have a wonderful holiday . We will definitely go back.

10/10
Elizabeth J
recently spent a fabulous 2 weeks here, have come back to uk and as soon as the holidays were released I was on the internet at 8am to book for next year. The accomodation is with Thomson next year and I am really disappointed as I cannot book on a flight from east midlands. I know is sounds stupid that I dont want to travel to another airport but I live less than 10 minutes from east mids so makes sense for me

to travel from there. I am really jealous of those that manage to book it and hope you all have fantastic holidays which I know you will, however I liked Kalimaki so much so have have booked to stay at the Ionian Blue instead but will def pop to see everyone at Garden Village.

10/10
Claire J

We are going back again this year for our 07th year in a row...Just can't get enough.

Carol, Victoria, Daniel and Nico (and whoever is behind the bar) always go out of their way to make it a fantastic holiday.

The apartments are beautiful and spotlessly clean, great location, quiet but within easy reach of everything.

Can't wait to be back xxx

Claire, Craig and Phoebe xx
10/10
Becky D
- excellent!
10/10
Nadine B

Returned from Garden Village just recently (8-15th July) from our 6th stay there. It just seems to get better every year. Carol just can't seem to do enough for you. Poolside food is great - Tess & Nico have that part well in hand - thanks. We stayed in studios this time as there were 6 of us instead of the usual 4, they were immacualte & the cleaning staff did a great job - especially with one of our sons room - he's not the tidiest of people. Can't recommend The Garden Village highly enough. P.S. Just watch out for airport - tea, coffee & a small packet of crisps cost us 10 euros & they don't display any prices until you get to the till.
Anne S
if you click on the website below it does work and takes you straight to garden village page with all their details
Diane F
Can anyone let me know where the Garden Village Apartments are? Thank you. Also do you know the website, e mail address, as the one previously given is not correct?
10/10
Anne S

Hi its such a small place it tends to book up quickly.Its only through first choice i think but the website which has Carols email is www.gardenvillage.co.uk
Janet W
can i book direct as first choice have no avability for 9th sept 08 or dose any one know who else deals with this apart, thank you .
10/10
Susan W
Have just returned from Garden Village and all I can really say is WONDERFUL WONDERFUL WONDERFUL!! Fantastic holiday Fantastic apartments Fantastic Carol. The best place I have stayed made even better by meeting Jeanette and Gordon (hello) I would recommend anyone to stay. whatever age whatever status you are made to feel so so welcome. Have tried to book again for later in the year but all booked up Will be back next year though. We were a party of eight with 4 15 year olds and we all loved it. Carol and her staff are the best and nothing was too much trouble.

Anyone thinking of going........GO!

Sue Wathen
10/10
Ian M

Carol is wonderful and has that perfect knack of making everyone feel comfortable and able to enjoy themselves to the full.

10/10 - the perfect combination.

Bob and Ian
10/10
Russel J

My family and my wifes sisters family stayed here for 2 weeks from the31stJuly 07. We had a fantastic time with absolutly no complaints. We had a peacefull and exhausting two weeks with lots of fun. I would highly recommend The garden village for any family with or with out children. The picture features my son, niece and the owner carol.
10/10
Stella S

First time to Zante. Wonderful apartments. Small, friendly high class complex. Carol and her team cannot do enough for guests. Highly recommend.
10/10
Claire A
We stayed at the Garden Village for our Honeymoon Aug/Sept 2006 and had an amazing time the staff are excellent,cannot wait to go back, trying to convince my sister it would be a fab place to get married, Claire & Aderos
Yvonne B

Have just had two really lovely weeks at the garden village. Nothing was too much trouble and we were made to feel really welcome right from the start. Carol and her team certainly do an excellant job and I wouldn't hesitate to recommend the place to anyone who was thinking of staying there.
Rachel G

We stayed at the Garden Village in Sept for two weeks and had a fantastic holiday! Carol Emma Gemma and Jane were just the nicest of people you could ever meet! nothing was never to much for them, they spoilt my Dad rotten!! we met some lovely people and we loved their company so much we have booked to go back for a week next year to be part of their wedding day! it is just a first class place to stay............. we are loving loving it loving it!!! I would tick the excellent box gor garden village every time!!!!
Siobhan G

Hi Gemma

A huge thank you to you aswell we had a brilliant time. Yes we are getting married in the garden in Sept 07....It would be great if you could be around for that. Its definatly a place we`d go back to time after time. We met some fantastic people, hope everythings going well for you.

Love Siobhan, Mark and Lily xxx
Siobhan G

We just got back from our first ( but not last ) stay at the garden village. It was amazing in every way. A huge thank you to Carol, Emma and Jane it was our first holiday away together as a family and they made it an extra special one. We are now planning to get married there next year ! We met some fantastic people and were very sad leaving we hope it won`t be too long until we see you all again.

Lots of Love

Siobhan, Mark and Lily xxx
Gemma G

hi everyone just to say i'm back!!!!!!

it has been such a great summer. i have met so many amazing individuals and thouroughly enjoyed my time working at the garden village.

it's great to be back but i am missing my nice laid back life already

hope to see some of you again next year.

love to you all

x
Dave R

ALL I CAN SAY IS, AFTER SPENDING OUR 3RD HOLIDAY AT GARDEN VILLAGE, WE

STILL THINK IT IS PARADISE

WOT A PLACE, SUPERB IN EVERY WAY

NUFF SAID

HOPE TO RETURN IN THE FUTURE

LUV FROM DAVE AND KAY.
Alex O

Hi everyone!

My name is Alex. I am Carol's nephew in the UK who runs the Garden Village website:

The website now contains newer pictures, updated contact info - and I'll be adding more info about weddings soon.

Thanks to everyone on this for their kind comments. Carol & Nikos really do read this message board and love to hear that people had a great time with them. Their email address is on the website if you want to get in touch with them directly.

Regards,

Alex

ps - I did notice on here someone asking about Carol's father (my Grandfather) who was taken ill last year. I'm happy to report that he's doing well back in England, and should be back out in Greece soon.
| | |
| --- | --- |
| Search for Garden Village in all of JustZante & the Messageboard | |
More Hotels and Apartments in Kalamaki...

Aeolos Resort | Amaryllis Hotel | Anagenessis Village Hotel | Antonis Apartments | Asteri Studios | Athina Apartments | Bitzaro Grande Hotel | Bitzaro Palace Hotel | Caretta Beach Hotel | Cavo Doro Hotel | Costas Hotel | Cronulla Hotel | Crystal Beach Hotel | Daisy Apartments | Dennis I and II | Dennys Inn Hotel | Dias Studios | Dina Studios | Dionysis and Tonia Studios | Exotica Hotel | Garden Village | Golden Sun Hotel | Ionian Blue Hotel | Island (Caretta) Hotel | Kalamaki Beach Hotel | Kalidonio Studios | Klelia Hotel | Louros Beach Hotel | Macedonia Hotel | Marelen Hotel | Meandros Hotel | Metaxa Hotel | Muses Villas | Nadia Studios | Plubis Studios | Rainbow Apartments | Roseland Hotel | Sea View (Caretta) Hotel | Sirene (Dollas) Hotel | Sirocco Hotel | Sofias Hotel | Star (Caretta) Hotel | Two Brothers Studios | Vanessa Hotel | Venus Hotel | White House Apartments |