Zante Beaches

Kalamaki Reviews
---
Zakynthos Guide
---
Local Directory
---
WalkAbout

Street View Style Tours
---
Zante Maps
---
Kalamaki Taxis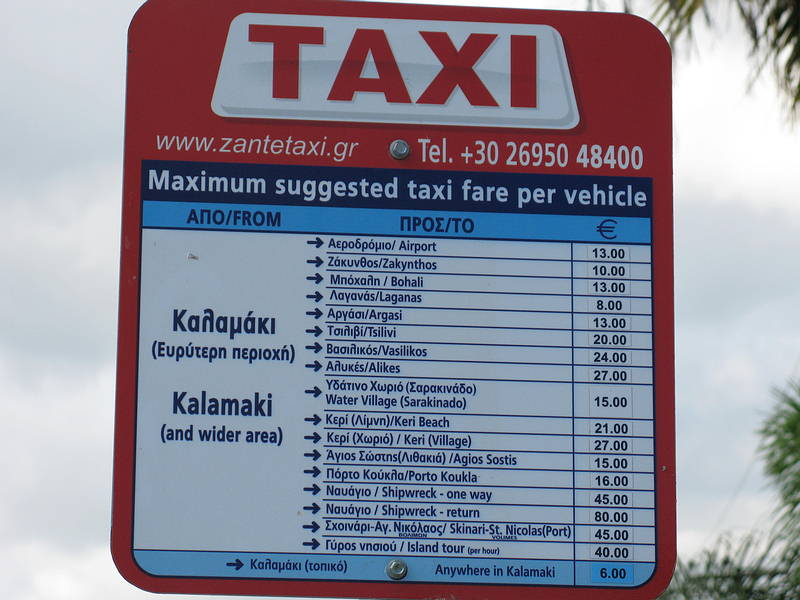 ---
Kalamaki Buses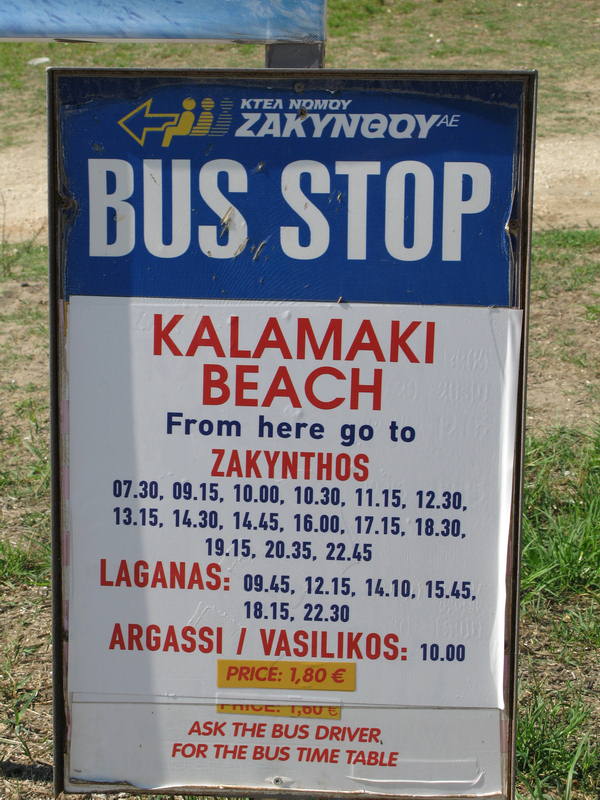 ---

+ Enlarge Map
Crystal Beach Hotel

(Accommodation in Kalamaki)

10/10
Emma H
hey elizabeth and kosta, miss you guys alot!! love crystal beach and miss it loads! so peaceful and such beautiful surroundings!! wish we were back there now! havnt been away since our last visit, parents are very busy with the business :( ! me (emma) and lauren are hoping to come to zante for a visit soon before uni :d just a message sending our love!! we hope all is well guys! kosta still working very hard we bet :p! all of our love, tracy, emma and lauren hobbs x :)
10/10
Katy B
Totally the best place ever, love Miss Elizabeth, Kosta and Angie lovely kind people. Our girls have grown up holidaying here, clean, safe, quiet, great location, good food and great cocktails by Kosta. The village is ideal for families and island has lots to offer.
9/10
Titchi W

On our recent holiday to Kalamaki we were lucky enough to stay at Crystal Beach. Our first greeting was a big black hair in the pool of water on the bathroom floor, followed by the little sand castle in the corner.

Joking aside this was our only complaint which turned out to be a fantastic hotel in the best location.

P.S we grew to love the hair as it stayed with us all week, but the sand castle seemed to move on!!!!
10/10
Kay C
we had our honeymoon here its wonderful and several other great hols too! Which travel company is it with now? so we can book its hard doing it direct as flights to zante direct are too expesensive unless anyone know a cheap flight? please help
10/10
Nousha
Hello to Elizabeth, Kosta, Anna and Stelios

We miss you lots and will never forget our holiday at Crystal Beach

. Best hotel in Zante!!

Have a super summer. We'll see you in Summer 2009.

Love Nousha&Sheena

xxxx
10/10
Nousha E
To all those lucky people that have the chance to go to Zante this year, Crystal Beach is a MUST! My best friend Sheena and I have been to Zante three times and the best memories we have of the island is CRYSTAL BEACH. Elizabeth is like our adopted Aunt, Anna and Kosta are super cool and funny.....as for the handsome Stelios, the last visit was just a little painful without him at the reception

Kalamaki is much safer than other parts of the island. The hotel itself is extremely clean, the food is THE BEST in Kalamaki and the view of the beach is breathtaking.....My best holiday EVER.....

Nousha
Kosta S

Oh yea i dont think we'll be doing thomas cook next year so for UK reservations i think u should book directly (which will be much cheaper than thomas cook if u book ur tickets soon enough) at the e-mail i given below. Thank you all. 2007 has been a blassssttt!!!! :-)
10/10
Kosta S

Hey guys, If u wanna contact the hotel its crystalbeachhotel@hotmail.com Paivi or Denise is gonna answer at the reception or u can always email me at wkdgussy@hotmail.com (yes its Kosta the son of Elisabeth who runs around pretending of working hard :p) Thanks and Yiamas!!!
10/10
Stuart L

Hi Elizabeth, Kosta, Angie and everyone at the Crystal Beach

We've just tried to book (through Thomas Cook) to stay at Crystal Beach next summer (our sixth visit to your brilliant hotel). Thomas Cook have advised us that the contract with them has not been renewed.

Can anybody let me know if the hotel will be placed with another tour company or alternatively the email address of the hotel as I've lost the hotel contact details.

Thanks very much.

10/10
Christine M

Hiya

I have just got back from staying at this hotel (for the third time). Zakynthos is such a beautiful island and the hotel has such good location. The hotel is very clean and has just been redecorated downstairs. All the staff are really friendly and the maids do a great job.

The thomas cook rep that looked after us during our stay was called Tom. He was so friendly and was always willing to help with any problems. He had great general knowlege of the island and was always up for a chat.

Anyone thinking about going to Crystal Beach Hotel....i would book it straight away, you wont be disappointed! Im hopefully going back there next year

Ann H
Add your

Hi

I have been to Kalamki many times but not for at least 4years I have always wanted to stay at this hotel ...but dont know which travel company deal with it...its too expensive to do flight only and book direct with the hotel because we dont get the same choice of flight from Scotland

Many thanks

Annie
8/10
Frances K

WE DIDN'T STAY AT THE CRYSTAL THIS YEAR, BUT HAVE DONE SO IN THE PAST.

WE WENT TO KALIMAKI THIS YEAR IN JUNE AND THOUGHT WE'D POP IN THE CRYSTAL FOR A MEAL AS THEY DO A LOVELY SEAFOOD PIZZA.

NOW, IF YOU HAVE BEEN TO THE CRYSTAL BEFORE AND HAVEN'T BEEN FOR A YEAR OR TWO.

THE RECEPTION, LOO'S AND THE RESTUARANT AREA'S HAVE ALL HAD A MAKE OVER A VERY NICE JOB OF DECORATING HAS BEEN DONE ON IT.

NOT SURE IF THE ROOMS HAVE BEEN RE-DONE OR NOT THOUGH.
9/10
Katy B
HI ALL AT CRYSTAL BEACH IT IS THE BEAN FAMILY KATY LAURENCE JESSICA AND SUZIE CANT WAIT TO GET BACK ON JUNE 28 FOR 2 WEEKS FOR OUR 5TH YEAR THE HOTEL IS FAB PEOPLE FABULOUS AND IT IS SO CLEAN AND WELCOMING WE ARE BRINGING ANOTHER COUPLE OF FRIENDS THIS YEAR. SEE YOU ALL VERY SOON.
John B

hi we have booked our honeymoon at the crystal beach and cant wait to visit( we are there in june)

see you all then
9/10
John H
Hi to everyone at the crystal beach, although we have never stayed at the crystal beach. We stayed in kalamaki august 2006 and got married on August the 11th whilst we were there the wedding was at the crystal beach and the reception meal there afterwards. They were absolutely superb all throughout. the staff, the location, the food was all of the highest standards.

As a result we have now booked a 2 week holiday there for August 3 til 17th!!!

The wedding photgraphs, as you can imagine with such a stunning backdrop, are simply beautiful all round.

look forward to seeing all those working at the crystal who made our wedding go without a hitch and saying thanks once again

.. keeping our fingers crossed for a sea view... what a view it is!

roll on August for a lovely holiday, rest and a few beers

Kosta S

Thaaaaaaaaaaaaaank you guys for all the great email's and comments.... I (Yes me ) and everyone else would like to thank you for giving us the chance to give you the best of us!!!

Hope to see you all really soon. Don't let the weather get to you, i promise next summer will make up for all the cold and rainy days to come.

I hope you all doing well and i give you my best wishes for a nice winter.

Kosta!

Ps: Don't i look good on those shades? (look @ pic).

:-)
Sophia S
Hi, We stayed at the Crystal Beach Hotel way back in May 2006.... And we had the best time ever!!! Everyone at the Hotel are soooo friendly.... You couldn't ask for a better or friendly hotel. The sea view from our hotel room was just stunning. This hotel is definitely one of the best hotels in Kalamaki and it gets a big thumbs up from us! A big THANKYOU to Elizabeth and Kosta for making our stay extra special! Hope to see you all again.
Louise W

We don't just like the Crystal Beach - we love it! Just back from our fifth visit and as always we had a fantastic time. The staff are all very friendly and helpful, the sea view is out of this world and the place is kept spotlessly clean. Can't wait to go back for our next visit!
Bekki B
woops sorry kosta i spell your name wrong im sooo sorry ......
Bekki B
omg!! u got to go there its the best !! i loved it and i had a sea view room and the view is amazing . The people that work there are so kind like costus he was really nice and friendly (i dnt no if u remeber me its colins daughter the one who spoke greek to you and you have us free drinks so HELLO COSTUS U IS SOOO COOL:) ) any way we go back there every year and we are definatly going back next yr four longer because we love it so much so see you next year every1 ! x x x x x x
Kosta S

E-mail System is up and running guys. E-mails us Till end of August For really good lastg minute deals for september and October. See You around

Kosta!
John D

100 % Fantastic

Excellent excellent excellent

Enjoyed our stay at Cystal Beach Hotel.

The staff are great and look after you, with every need !!

The maids are great...........thanks

The guy who looks after the pool / ground maintance..................a pleasure

Highly recommend this hotel for future visits.............we will both be going back
Peter C
This is definetly the place to stay in Kalamaki.The rooms are are great with plenty of storage space.The maid service is excellent with clean linen and towels daily.Literally yards from the beach,and if you are lucky enough to get a seaview room the view is fantastic.The staff are terrific(look out for Stelious,great guy) nothing is too much trouble.The food at breakfast is typical continental,but adequate.If you fancy a english breakfast try Deppy's just a short walk away. Would not hesitate to go there again.
Costa S

Hey guys, The e-mail system is currently down, your request's would better be
sent via Fax at this number: +302695042917 or contact Elisabeth at
this number: +306948849948
Thank You.

Gus (Kosta) Sinetos!

Ps: You can also contact me at this number: +306948685280 but as you can see i my hands are tied...
| | |
| --- | --- |
| Search for Crystal Beach Hotel in all of JustZante & the Messageboard | |
More Hotels and Apartments in Kalamaki...

Aeolos Resort | Amaryllis Hotel | Anagenessis Village Hotel | Antonis Apartments | Asteri Studios | Athina Apartments | Bitzaro Grande Hotel | Bitzaro Palace Hotel | Caretta Beach Hotel | Cavo Doro Hotel | Costas Hotel | Cronulla Hotel | Crystal Beach Hotel | Daisy Apartments | Dennis I and II | Dennys Inn Hotel | Dias Studios | Dina Studios | Dionysis and Tonia Studios | Exotica Hotel | Garden Village | Golden Sun Hotel | Ionian Blue Hotel | Island (Caretta) Hotel | Kalamaki Beach Hotel | Kalidonio Studios | Klelia Hotel | Louros Beach Hotel | Macedonia Hotel | Marelen Hotel | Meandros Hotel | Metaxa Hotel | Muses Villas | Nadia Studios | Plubis Studios | Rainbow Apartments | Roseland Hotel | Sea View (Caretta) Hotel | Sirene (Dollas) Hotel | Sirocco Hotel | Sofias Hotel | Star (Caretta) Hotel | Two Brothers Studios | Vanessa Hotel | Venus Hotel | White House Apartments |