Zante Beaches

Kalamaki Reviews
---
Zakynthos Guide
---
Local Directory
---
WalkAbout

Street View Style Tours
---
Zante Maps
---
Kalamaki Taxis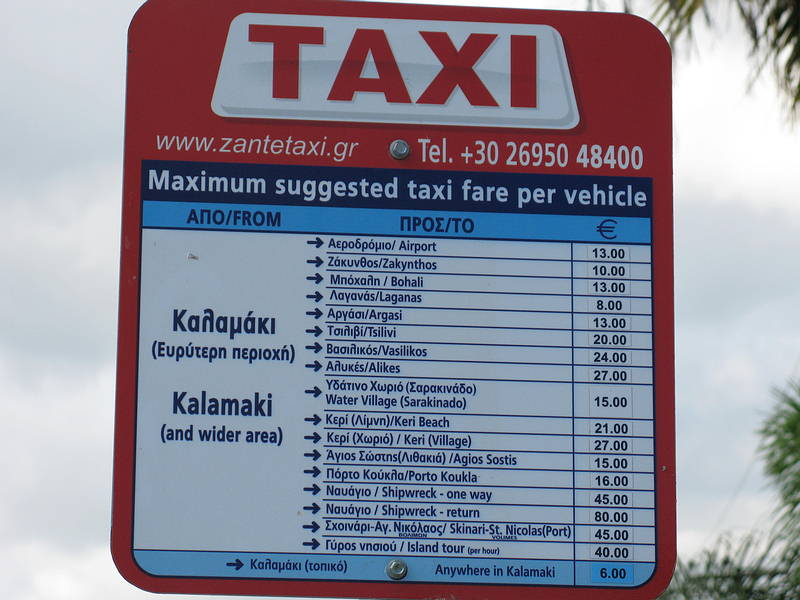 ---
Kalamaki Buses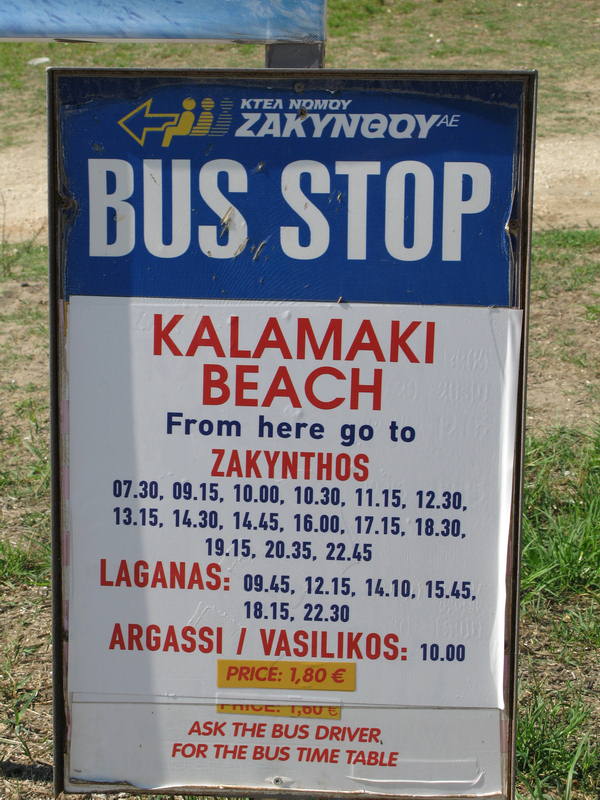 ---

+ Enlarge Map
Klelia Hotel

(Accommodation in Kalamaki)

10/10
Ernest Beardsall
Came home on the 29th October 2015,we have booked our return stay for June 2016 what can we say,10/10-24/7,Thank you all at the Klelia Hotel Kalamaki Zakynthos,Jeanette And Ernest
10/10
Ernest Beardsall
We stayed here for our Honeyoon in 2001 & could not find it with a British company,now we are back tomorrow 22n October 2015,we also know who we can book it with next time .OK,it's onthebeach,10/10 for both of them,it's is All Inclusive now,that is a BIG YES for our return,kind regars alway Ernest And Jeanette.xx

10/10
Michelle E
Thought I was doing star rating which is why I put four but this hotel with wonderful staff deserves ten out of ten xxxx
4/10
Michelle E
Had a brilliant holiday this was our first visit to Greece.

7/10
Evgeny K
Just returned y'day from Klelia (03/06/2013) What can I say, the hotel declared it passed total and full renovation and added one star to it's class and now wannabe a 4-star hotel, but actually they arenot 4 star of course, maximum 3+. The water closet and basin are leaking, the furniture is renovated but it is very old. They bed linen and towels are also middle class, not too good. Lighting is enough, new small full-HD TV is on the wall. What I appreciate was very big balcony, and the family room itself is big enough. Hotel moved to all-inclusive system, beer is good, wine is from big packs and is so-so, also they have local spirits but I didnt try. Breakfast is the same all time and I can't eat eggs any more, I would add some porridge, though it is difficult to make different and non-repetative breakfasts on the whole. Lunches and dinners offer not too big choice of dishes, though its quality is very good, beautiful and tasty! So I can give 4 for the food. Hotel location is 2 minutes from the sea, you just quit from the back yard, then cross the road and you are on a beach. Also there are plenty of supermarkets and tavernas around, I liked the Cavo d'Oro supermarket. Hotel is 5 mins walk from main street, but actually everything you need is on this appendix street, I donno really why to make the main street so far from the sea. Location is great, near the bust stop, beach , and everything you need also. What is great about hotel is its personnel, very great people! Thanks them all.

Can U Help?
Kay C
which tour op is this hotel with?
Stuart A
Just returned from a two weeks stay at this hotel.Family of four,two adults and two teenagers,16 and 18.Great pool,staff very friendly and helpful,position of the hotel great too.But as there always is lol,food not brilliant,rooms very basic,towels awful,and no air con in the two rooms we had,but as you have to do we made the best of it and enjoyed the holiday on the whole.Will go back but will try a different hotel.

Nicky Y
we spent the last week of October here and were not overly impressed. The white rooms seemed clean, small but the linen was old and frayed and the furniture dark and old. We had to keep asking for hot water to be supplied. The buffet was not extensive - breakfast was very basic. Evening food was soup, salad and a choice but very german orientated - not international. The staff was lovely there though. Only 10 rooms were let out of 40 so it was quiet.

As it is near the beach and away from main kalamaki strip it is probably a godsend in July/August. There are no extra facilities at the hotel just a draughts board. The pool is very slipppery on the tiles so be careful.

Also if you are downstairs you can hear noise from the upstairs rooms.


Vickie H

hi everyone were going to zante on 18th august and comming bk on 2nd september weve never been there before so its going to be a great experience for us and the gang hoping everythings ok my sister and her boyfriend have just come bk from greece they went to argassi though they said it was really nice there was nice staff food and bars we realy carnt wait only 6 more days then were off im im only 12 so im so excited its going to be very hot i got a sunhat sumcreamm aswell just going to sit by the pool alday anyone going plz reply
Can U Help?
Widmer R
Bitte geben Sie mir Telefon Nummer und E-Mai-Adresse bekannt. Möchte bei Ihnen Ferien buchen. Danke. Liebe Grüsse
Fiona S
This hotel is in the Worldchoice \Greece issue 2May -October 2002 broshure under Libra Holidays
Can U Help?
John B
Can anybody tell me which tour operators offer the Klelia Hotel in there brochures ??? Also do they offer family suites? (2Adults+2Children)
Marga S
The best holiday I ever had, not in the last place because Klelia Hotel is really super! Staff, rooms, cleanliness, location, food, service, swimmingpool.... really everything was the best I ever had. It was the first time I was in Zakynthos but it won't be the last and when I return it will definately be at Klelia Hotel. Thanks!!
Richard P
An excellent choice for couples,familes and those who just want to get away and relax. A very friendly and clean hotel with a FIRST CLASS choice of bar snacks and Buffet style evening meal. We have visited this Hotel twice and would not hessitate returning in the near future.
| | |
| --- | --- |
| Search for Klelia Hotel in all of JustZante & the Messageboard | |
More Hotels and Apartments in Kalamaki...

Aeolos Resort | Amaryllis Hotel | Anagenessis Village Hotel | Antonis Apartments | Asteri Studios | Athina Apartments | Bitzaro Grande Hotel | Bitzaro Palace Hotel | Caretta Beach Hotel | Cavo Doro Hotel | Costas Hotel | Cronulla Hotel | Crystal Beach Hotel | Daisy Apartments | Dennis I and II | Dennys Inn Hotel | Dias Studios | Dina Studios | Dionysis and Tonia Studios | Exotica Hotel | Garden Village | Golden Sun Hotel | Ionian Blue Hotel | Island (Caretta) Hotel | Kalamaki Beach Hotel | Kalidonio Studios | Klelia Hotel | Louros Beach Hotel | Macedonia Hotel | Marelen Hotel | Meandros Hotel | Metaxa Hotel | Muses Villas | Nadia Studios | Plubis Studios | Rainbow Apartments | Roseland Hotel | Sea View (Caretta) Hotel | Sirene (Dollas) Hotel | Sirocco Hotel | Sofias Hotel | Star (Caretta) Hotel | Two Brothers Studios | Vanessa Hotel | Venus Hotel | White House Apartments |