Zante Beaches

Laganas Reviews
---
Zakynthos Guide
---
Local Directory
---
WalkAbout

Street View Style Tours
---
Zante Maps
---
Laganas Taxis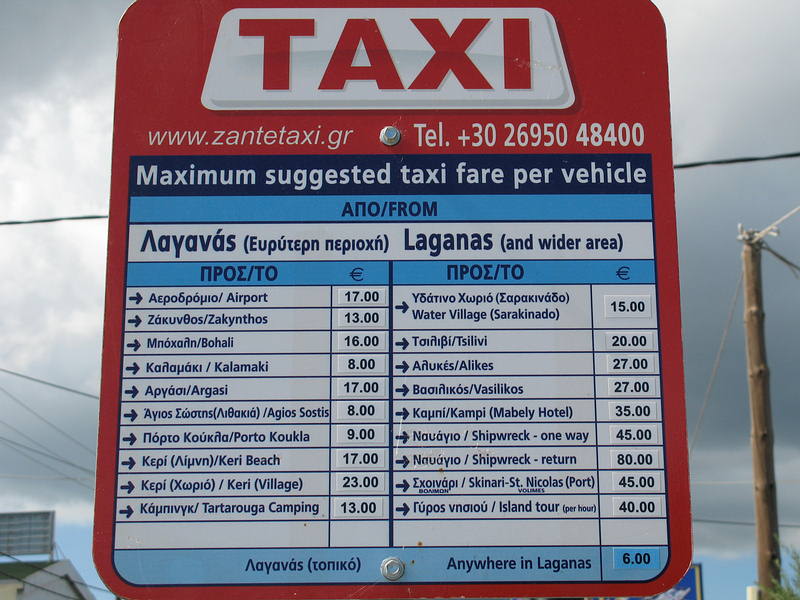 ---
Laganas Buses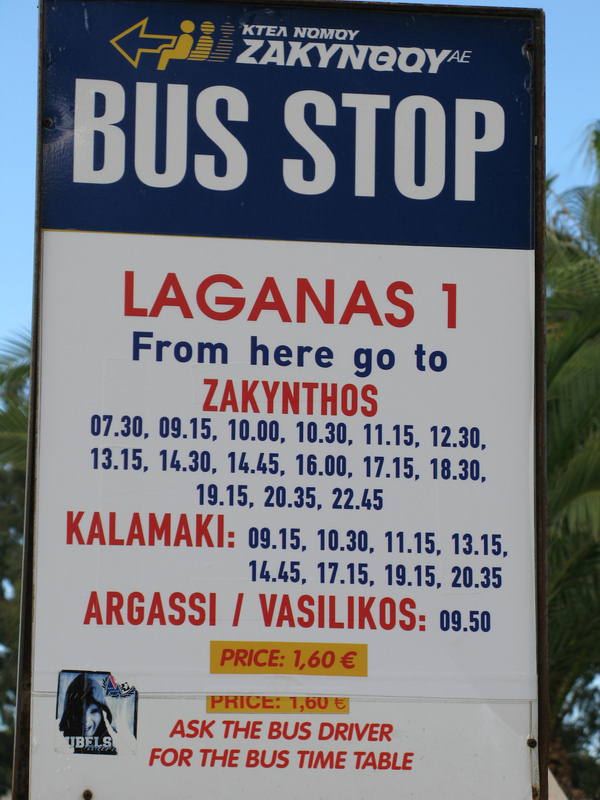 ---

+ Enlarge Map
Laganas Hotel

(Accommodation in Laganas)

Davoooo W
FLYING FROM NEWCASTLE 8TH JULY STAYING AT HOTEL LAGANAS!! 4 LADS! GOING TO BE MENTAL! LETS HAVE YAAAAAA
10/10
Jamielee B

I stayed at the laganas hotel from the 20th may to the 3rd june ' was only a few of us in the hotel cause it was start of season but what a blast wee all had was best 2 weeks in zante ! the hotel is basic has a big pool and the staff are brillent got along great with everyone ' only trouble was its a 10 , 15 mins walk from the strip or just pay 6 euros in a cab '' Hope yous all have a good as time as wee had :-D miss zanteee so much :(:( xx
Stewart K
zante on the 22nd to the 29th of may! anyone else going at that time add me on facebook, picture of me scoring a goal in the fa vase quarter final (red shirt)
Natalie E

4 GIRLS staying at HOTEL LAGANAS on the 18th June - 2nd July!

Flying from Manchester at like 6.30am?

Cant wait going to be STORMING

WHAT YOUU SAYIN' !!!!!

add me on facebook if you here at same time!
Kyle T
Me and my mate aidan are staying at the laganas hotel in zante between 3rd august and 10th august i heard its a quality hotel. But let me say wont be there much we be out partying and getting hammered who's staying there between them dates hit me on facebook kyle craig todd
Sean M
Im Sean. Gonna Laganas Hotel from 12th June to 22nd June this year. Gonna be mad!! 4 lads on Hol what can go wrong hahaha
Sarah M
me and my best mate are staying from 14th - 22 aug 2012 cnt wait gna have a smashing time everynight out partying hard and living life to the full!!! let me no if your there same tym guys facebook: sarah jessie j mills :) xx
10/10
Matt W
heey im matty! im going laganas hotel and were up for some sun sea and HUGE MINGE!!!! get ya growlers out gyals on the 3rd of april woooot woooot poooosayyy lovinn add me on facebook matt watkins my profile picture is me as a tiger .
10/10
Chyna V

Staying in the Laganas from the 9th August for 2 weeks, 3 girls from Essex!!! xxx
Lauralouise P

im goin on the 3rd of june to the 17th :D gunna be amaizingg cant waitttt :) <3
George G

4th July - 11th July zanteee! going with 6 lads from SOUTHEND! Add me on facebook if your going then, George Giles.. Peacee x
Martyn B

3 south london lads coming out 22nd July! email me if your out there then

or add me on facebook

or martyn bliss
10/10
Calvin A
me and 6 of my friends are coming in august from the 7th to the 15 staying at the Bona Vista ..let me no if your there girls :)
9/10
Bec B
Stayed here in july 2010.. absoluteeeeely loveeeeed it all the staff our soooo friendly and the rooms were about a thousand times better than we expected!.. it was literally THE BEST WEEK even though my friend dislocated her knee :( and ended up in a cast but yeaaaah dont be put off by bad comments loved it! watch out for petrooo he knows exactly what your up to !
Charmaine D

Myself and 7 other Welsh Girls are goin to Zante stayin in Laganas Hotel on 25th June... Cannot wait... x
Adam S

looking forward to the holiday now 9 of us welsh lads arrive on the 18th june add me on msn if your guna be there. canr wait for a big p**s up !!!!!!!!!!!!!!!!!!!
Michael A
-arite were 7 geordie lads staying at the laganas hotel from 20th june til 4th july with twentys been recommended it as close to the beach and not far from the strip any one else going at this time send a message on here or add on fb been to laganas b4 but trying somewhere closer if any 1 stayed here recently aswel an update on the hotel would be grateful as ppl who stayed b4 us was few years back,

Kevin E
a few of my m8s r goin 2 laganas n august, whats a good hotel to stay, near the beach n walking
distance to the clubs in town?


10/10
Stuart H

My self and 2 of my mates are staying at the laganas hotel from jun 22nd -jul 6th. I stayed there last year and had an awesome time. Pic is of the freestyle jailbreak last year, i am the one kneeling at the front!!!!!
Camilla C
hey me and 2 ov my girlies r headin out to the vivian on the 20th of june...
n e one else gonna b ther then ad me at camilla4eva03@hotmail.com x



Monica

Hey guys and gals! Myself and 9 other girls from London stayed in laganas hotal last year from the 3rd of july till the 10th its was a wicked holiday! I would definatly go back. We had a great time out there and met some reallly fun people like the hull lads and the scousers!unfortunatly this year we're going 2 bulgaria with freestyle and hopefully this should be as good as last year! We all miss you nathen and mobsey and hope to see you in the future!x x
Charlotte
Hey, Went to Zante 3rd Aug for two weeks! We had serious holiday blues when we got home! Had a great time, great weather (apart from the really back storm on the bar crawl night!!!), great bars ..... amazing! We remember the Hull lads and also the guys from London, they were in our hotel - Alkyonis!!!! Defo going back soon, hoping to see Mobsey and Nathan again... Mobsey Mobsey Mobsey!lol Hi to all that we met... might see you next year. Charl and Bec x x x
Jp

Heh Peeps,

Guess what, were back. Oh yes june 22nd 2007, my bday. We are flying out of luton heading for the best place. Laganas Hotel we will be coming back. Me and stuie will be hiting the island in only a way we can, we so wanted to come back to just have 1 more night out!!. But heh jail break 2007 will be mega plus the rugby world cup 2007. U wont miss us thats for sure. Look forward to it already!!!

JP
Phil H

was thers 19th august to the 1st of september great holiday hi to anyone there at the same time say hi at phil_tracyuk@yahoo.com
Malcolm C

13 lads from CARLISLE just came back from here. Excellent hotel, excellent people and the drink just kept flowing! Hiya to all of you who was there the same time as we were (21st Aug-4th Sept). Best holiday i've ever had!!!!

Carlisle Lads 2006
| | |
| --- | --- |
| Search for Laganas Hotel in all of JustZante & the Messageboard | |
More Hotels and Apartments in Laganas...

Acapulco Marinos Apts | Agrillia Hotel | Albatros Hotel | Alex Studios | Alexander Hotel | Alkyonis Hotel | Anastasia Beach Hotel | Andreolas Beach Hotel | Angela Hotel | Angela Hotel | Angela Studios | Aphrodite Hotel | Astir Hotel | Astir Palace Hotel | Atlantis Hotel | Blue Waves Hotel | Bluebell Hotel | Bona Vista Studios | Borsalino Studios | Bozikis Hotel | Cactus Hotel | California Hotel | Canadian Hotel | Castelli Hotel | Christina Studios | Dados (Jimmys) Hotel | Denise Beach Hotel | Derekas Studios | Dimis Hotel | Divina Studios | Dora Studios | Elite Studios | Ellenis Studios | Esperia Hotel | Eugenia Apts | Fantasy Apartments | Galaxy Hotel | Gardelli Resort Hotel | Garden Palace Apts | Gioie di Mare Hotel | Helen Studios | Hera Studios | Ikaros Hotel | Ilaria Hotel | Ilios Hotel | Ionis Hotel | Janno Beach Hotel | Karras Hotel | Kostas Studios | Laganas Hotel | Majestic Spa Hotel | Margarita Hotel | Mariana Hotel | Marios Hotel | Mediterranean Beach Resort | Megara Studios | Mon Repos | Must Hotel | Natalie Hotel | Nemesis Art Hotel | Olympia Hotel | Oscar Hotel | Pallas Hotel | Panorama Hotel | Paradise Apartments | Perkes Hotel | Pink Panther | Plaza Hotel | Portego Apts | Poseidon Beach Hotel | President Apartments | Prokopis Studios | Pythari Apartments | Razis Erieta Studios | Rose Club Apartments | Sarakina Apartments | Savvas Hotel | Sorrento Studios | Sunflower Studios | Sunshine Hotel | Tassia Studios | Trinity Hotel | Tzante Hotel | Villa Aliri | Village Inn Apts | Vivian Hotel | Vossos Hotel | Yakinthos Hotel | Zante Beach Hotel | Zante Doro Studios | Zante Park Hotel |