Zante Beaches

Laganas Reviews
---
Zakynthos Guide
---
Local Directory
---
WalkAbout

Street View Style Tours
---
Zante Maps
---
Laganas Taxis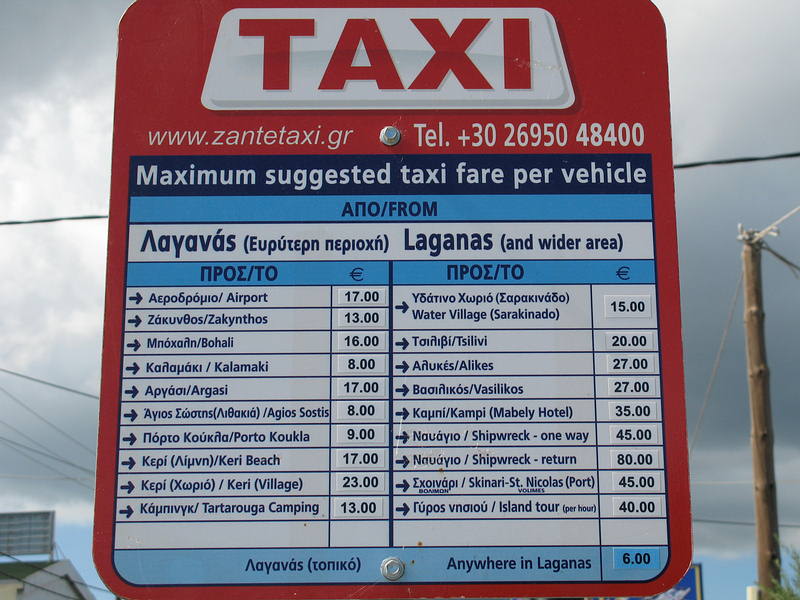 ---
Laganas Buses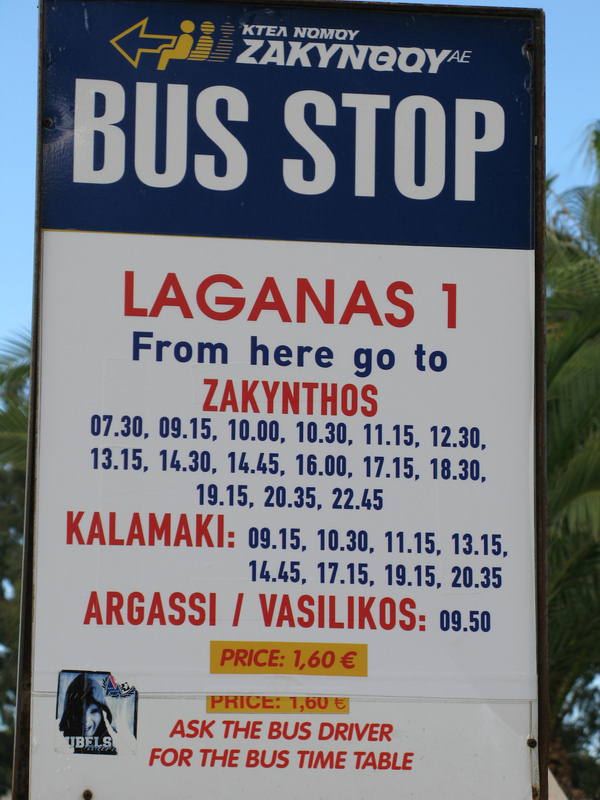 ---

+ Enlarge Map
Ikaros Hotel

(Accommodation in Laganas)

10/10
Ronzooo M
aritee lads flying out from scotland on the 14th of june actual buzzing cause im a pure party animal ken hope the hotels good though. 3 of us going 1 girl 2 boys http://www.justgreece.co.uk/rte/wink.gif just gee us a chat eh see ye there ladds
Laura Ridridley
3 of us girlsgirlsgirls girls from newcastle coming here 1st to 7th july absolutely buzzin!!!!!!! x
Becky B
Hey, we are a group of girls staying aged 18-19... Drop us a message if you are up for a non stop party!!!!!!!!!!! WOOP WOOP!!!!!!
Abiiloux P
Staying here from the 5th till the 17th.. first time to zante :D three girls from tamworth x
Max S
6 lads from london! 20th June to 27th june. Apparently it is a terrible hotel. But only there for a laugh, not fine scenery (apart from the turtles of course)
Gary H

Me and my mate will be here from 28th July to 8th August
Jade L


im staying here 21st to 27th june...anyone there?

Stephen M
@ Lois Buckley
2 notts lads will be at thius hotel from 9th - 19th july whats you fb?

Lois B

2 girls staying here between 8th - 15th julyyy!!

whos staying here or around then?!wouldnt mind some hench men carrying us home hahahaa

facebook us!
Gemma D
6 Manchester girls staying 31st July - 10th August, come at me! If your stayin between then, let us know
Dean E

2 Nottingham lads will be staying in this hotel for 10 nights from the 9th july 2012

Anyone close and up for hardcore PARTYING get in touch!!!

Let the drink flow :D
Stephen M
hey all, me and my mate goin away 9th july 2012 to this hotel heard some good things and bad but never the less we are gonna be here! any groups of girls or frineds goin let us know!!!! who is on this??
BBM 27C00AB3


Marilyn S
It takes about 10 minutes to reach the top end of the strip from the Ikaros Hotel if you don't stop to look in shops. Enjoy!!
Naz B
Hello, I was just wandering how far it was from the Ikaros hotel to the strip as we are going at the end of July? Please could you get back asap please? thanks :) xx
Roxanne L
Just got back on friday,nice hotel n that bit far away from strip 4 me n my frends tho..i wish i cud ov stayed i luved it that much, i wud luv 2 b bak out there rite noww!!!!!!a misss it sooo muchhhh

10/10
James M
Just back from a two wk stay at ikaros.What a lovely place, nice pool,nice bar and reception staff along with mike & angie the owners.My self and me bro stayed there for two wks and i cannot thank the staff enough for making my stay an enjoyable one.A big thank you to angela.We would not think twice about staying here again .
Maya
god- this ikaros place is well controversial. i booked this holiday having looked at loads n loads of feedback and on the whole it was fab. But when theres a bad comment on the hotel, it is really really bad. hope i haven't made a big mistake!!
Maya D
Just booked my hotel to Zante yesterday and were staying at Hotel Ikaros. Is it any good there? going along with my best girlfriend from 28th June for 2 weeks and hoping to have a lot of fun!! Anyone gunna be there round bout the same time. We cant wait- horrible that we gotta wait like 6 months tho. Mya- Liverpool
Charlie M

big hello to everyone at the ikaros. management are superb. we went aug 4th 06. best hotel in laganas, bar staff are of there head!! big shout to luis (poison) and costas (mother f**ker). hope my england away shirt is up on tha wall let me nno. anyone goin soon ask costas if his bed is still broken? big up dj billy boy! we r going back there for 2 weeks next summer 12 july 07. all ravers and party animals join us then. charlie, ben, joe, chris. joe says allow to tha essex birds cos they looked after him on tha second week as 2 mates went home sick and i only booked a week.
Kt
Stayed here between 10th-17th sept this year. A really nice hotel with a lovely pool. Rooms were small but clean and the hotel has a nice bar with loadza cocktails to choose from. We went B&B but never made breakfast...... The hotel is about a fifteen minute walk to the best bars/clubs.
Jo

Spent many a time at the Ikaros, great hotel and my holiday recently was up to the same standard! Word of advice to Kelly- the PR job is a bad idea! It's so quiet along there you will be struggling and bored but it is a foot in the door for you, if you want a good place to work see John in Rumours down the road, now that is the place to work!

Enjoy the Ikaros it truly is a nice hotel and the owners are the same.

Jo x
Charlotte S
me and my boyfriend went for 2 weeks got back august 20th 06. we had a wicked time.thanx 2 costa louie and mike you were lovely! hotel was clean and i cant fault it!the pool was massive and it had families ,couples and groups so its good for everyone. nitelife was wicked best club was bad boys!perfect location 10 mins 2 walk til u were at the main bit so if u want a quiet one u can, and loads of nice restaurants. so depressed 2 be back! if ur goin have a brill time!!!!!

Cockney B

was pretty basic accomodation n really thats all ya need if ur out all nite n sleep all day! good pool area n a load of fit birds surroundin it so no complaints . there was four of us east londoners that was there from 11th to the 26th n most will rememba us! room 212 where the party was at all tymes! ne girls that was there during that time drop me a line!

East Londons finest (boicey, big baz, F-man & truman!!!

oh yea 1 more thing, if u like cheap booze, sexc birds n gd tyme this is the right place for u!!!!!

Dan A

Hi

Stayed at the ikaros hotel from june 11th for 2 weeks. We thought it was really nice, the rooms were basic but were clean had all of the essentials although the shower was abit tempremantal, one minute it was really powerful the next it trickled out. The pool was lovely really big. The bar and the staff were really nice and the cocktails were really cheap, cocktails 2.5 euros from 7 good place to start the night. The pink panther bar was a good laugh, have kareoke there every night and the cocktails were cheap, would also recommend chevy's.

Would definately go back again!! Dan & Sarah

Helz P

by helen and michelle!

best time ever here!!! thankyoouuu everyone who worked there u are all truly amazing, spesh costas! that smile!!!

mike, love ur hotel,

louie - u are soo cute!

dj and buddy - tar for our faves tunes

kareoke girl - lovely sining u sang the best racks aswell!

feel like crying that we are back,

only there for a week 17th-23rd july but we are c*min back nexy year for 2 weeks definalty!

pool was lovely n big n the rooms were kept clean and it was lovely.

seeu all next yr, if anyone rembmers me n chelle email us;
| | |
| --- | --- |
| Search for Ikaros Hotel in all of JustZante & the Messageboard | |
More Hotels and Apartments in Laganas...

Acapulco Marinos Apts | Agrillia Hotel | Albatros Hotel | Alex Studios | Alexander Hotel | Alkyonis Hotel | Anastasia Beach Hotel | Andreolas Beach Hotel | Angela Hotel | Angela Hotel | Angela Studios | Aphrodite Hotel | Astir Hotel | Astir Palace Hotel | Atlantis Hotel | Blue Waves Hotel | Bluebell Hotel | Bona Vista Studios | Borsalino Studios | Bozikis Hotel | Cactus Hotel | California Hotel | Canadian Hotel | Castelli Hotel | Christina Studios | Dados (Jimmys) Hotel | Denise Beach Hotel | Derekas Studios | Dimis Hotel | Divina Studios | Dora Studios | Elite Studios | Ellenis Studios | Esperia Hotel | Eugenia Apts | Fantasy Apartments | Galaxy Hotel | Gardelli Resort Hotel | Garden Palace Apts | Gioie di Mare Hotel | Helen Studios | Hera Studios | Ikaros Hotel | Ilaria Hotel | Ilios Hotel | Ionis Hotel | Janno Beach Hotel | Karras Hotel | Kostas Studios | Laganas Hotel | Majestic Spa Hotel | Margarita Hotel | Mariana Hotel | Marios Hotel | Mediterranean Beach Resort | Megara Studios | Mon Repos | Must Hotel | Natalie Hotel | Nemesis Art Hotel | Olympia Hotel | Oscar Hotel | Pallas Hotel | Panorama Hotel | Paradise Apartments | Perkes Hotel | Pink Panther | Plaza Hotel | Portego Apts | Poseidon Beach Hotel | President Apartments | Prokopis Studios | Pythari Apartments | Razis Erieta Studios | Rose Club Apartments | Sarakina Apartments | Savvas Hotel | Sorrento Studios | Sunflower Studios | Sunshine Hotel | Tassia Studios | Trinity Hotel | Tzante Hotel | Villa Aliri | Village Inn Apts | Vivian Hotel | Vossos Hotel | Yakinthos Hotel | Zante Beach Hotel | Zante Doro Studios | Zante Park Hotel |