Zante Beaches

Laganas Reviews
---
Zakynthos Guide
---
Local Directory
---
WalkAbout

Street View Style Tours
---
Zante Maps
---
Laganas Taxis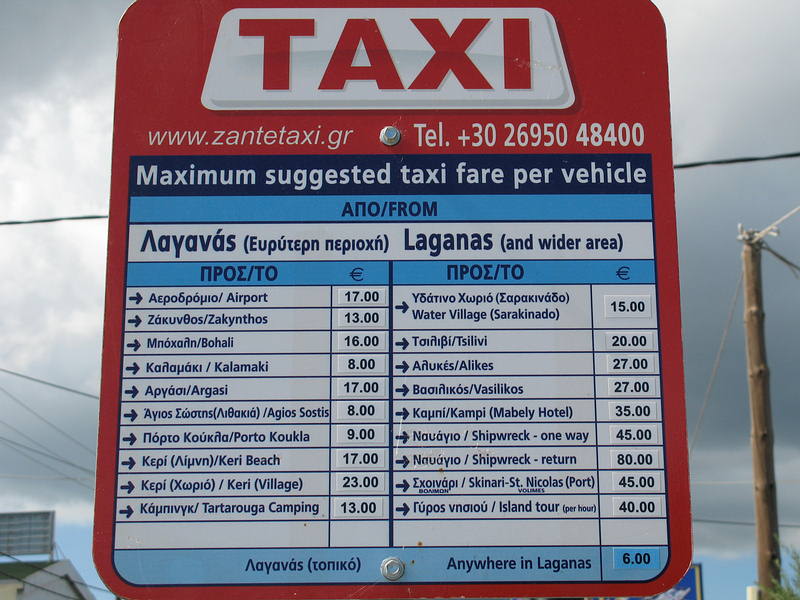 ---
Laganas Buses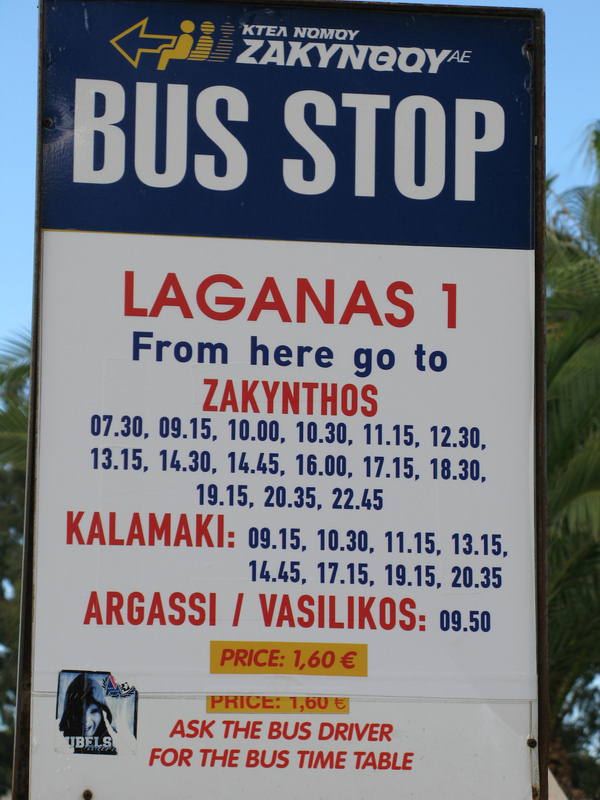 ---

+ Enlarge Map
Castelli Hotel

(Accommodation in Laganas)

Karlene B
Hello!

My Boyfriend and I are booking up to visit Castelli Hotel after searching through many hotels and palces in Greece, We are on a budget and found this very reasonable. I also looked up reviews and see it seems to be a lovely place to stay.

Can anyone give me any good places to eat out for dinner? What sort of prices are the meals eating out?

If anyone has any information that will help us have a great holiday it would be much appreciated.

Thank you!

Karlene - kebkiss@yahoo.co.uk

10/10
Julie S
just returned from the castelli hotel after a week.what a brill time we had.I celebrated my 40th birthday on sat (16th may) spiros and his family surprised me by leaving a bottle of red wine and two glasses on the side with compliments.The place is spotless and friendly everyone talks to you.Poolside is spacious and clean,a must is the BBQ on sundays 12 euros a real belly buster.Ifyou need anything ask spiros or any of his family they will be glad too help.I would recomended to all my friends and family to go.A quiet place and location walking distance into Laganas without the noise.FROM JULIE AND ANDREW FROM SHEFFIELD 11/5/09 -18/5/09

10/10
Kerry & Dave
We have just returned from the castelli,

Stayed there from July 28th to Aug 11th.......it was our Honeymoon, and it was just perfect.

Maria, Spiros, Anastasia and staff made us feel really welcome, and made it feel a home from home.
The hotel is spotlessly clean, the pool is the same, the snack bar was fab, they just made the whole experiance memorable.

We had a TV, fridge and Air con, the latter is must art this time of year. all very reasonable rates.

Even when i was not feeling too well on a couple of days they really looked after us.

The weekely BBQ is a must, 12 euros each with more food than even the biggest appetite could manage, and a glass of the local wine thrown in to boot.

It is the perfect location not far from the main strip in Laganas. so you get all the fun with none of the noise.

We will definatly be back.


10/10
Colin G
Marvelous holiday, Spiros with his wonderfull knowledge and great personality, along with his family and friends who are so friendly that they made this holiday special.

The barbecue which is on evey sunday is excellent.

And the location is perfect away from the crowds with enough entertainment for everybody.

Thanks to all at the Castelli . Colin and Ann, Norman and Lynda, Rob and Tracey.
Graham S

CASTELLI HOTEL

DOES EXACTUALLY WHAT IT SAYS ON THE TIN...........

QUITE SIMPLY THE BEST HOTEL IN LAGANAS............

THANKS FOR A GREAT 2 WEEKS GANG, HOPE TO SEE YOU ALL AGAIN

IN SEPTEMBER.............

GRAHAM & LYNNE STEVENS................
10/10
Janet F
my husband len and myself have spent lots of our holidays at the castelli and love every second there. we are going back in may as it is like going home. spiros and anna and maria are like our second family.
Can U Help?
Terry W
My wife and I are seriously considering booking at the Castelli Hotel, the comments read up excellent. We love a walk to find a bar or restaurant that takes us along by the sea is there walks like this from the Castelli?
John L
We stayed at the Castelli for our Honeymoon and really enjoyed our time there.

Spiros and his family made every effort to make us comfortable.

we would recomend the Hotel to anyone.

One week isnt long enough.

Kevin S

We just got back from the Castelli in Laganas. This hotel is absolutely spotless and is incredibly well run by the family - for families, couples and small (like 2 people) groups of same sex occupants. While we were there, there was a mix of people - families & kids, people in their sixties to people just finishing year 2 at Uni. The Castelli appealed to everyone.

The rooms are immaculately presented, the pool is exceptionally clean, good fast food at the pool bar and there is no "yob culture" spilling out of the town - probably due to the 2am curfew. Don't bother taking lilo's and balls with you - there is a selection available for use at the pool.

Spiros, Anasatcia and Maria are very friendly and welcoming, and it seems that nothing is too much trouble - e.g., on leaving the hotel on the first night, I mentioned to Spiros that I would like to hire a fan - and got the usual "no problem, we'll see to it" that never gets attended to in other hotels. When we got back that evening, it was already in our room ready to go.

There are rules - not stupid rules, but ensuring some common decency. Beware - if you want to bend the rules of the establishment, like having somewhat explicit actions around the pool where families congregate, or trying to smuggle someone into your room, don't even think about staying there. You will be thrown out immediately - as the people in the room next door were. Shame, pretty girls too, but Spiros has his standards to maintain for the comfort of the other guests!

I have to echo the comments earlier on the Red Poppy cocktail bar. This is a truly fantastic place, recently opened, well presented and deserves to be hugely successful. For us, the chilled atmos and friendliness of the team combined with good cocktails and great varied music was refreshingly different when compared to the other parts of Laganas. It was an "every nighter" on the way home, no matter where we had been. If you leave the bar at 7 minutes to 2, you still make the curfew at the Castelli....

Also, go down the little track (by Costas 20 hour market) to the Patio restaurant. The menu is extensive, and the food is excellent as you take in the view of the bay.

I'd go back tomorrow.

Dawn D

Hi Amy, me and my boyfreind have just got back from the Castelli we r 19 and 22! You will have a fantastic time dont worry! Sprios and his family are great they are really friendly and will do anything to help! the maids dont wake you up before 10 and you can leave your do not disturb sign on your door and they wont bother you at all! there are loads of bars and places to eat in walking distance! you have to go to the Red Poppy bar between the hotel and the beach, the best and cheapest cocktails and the people who work there Tasos, Dimitri and Sia are all really lovely people! The only bad thing about Lagana is that the cars are allowed to drive along the main bit of the beach at night which shocked us when we got there! if you go to the right and round past the port (about 15 mins from the main beach) there is a gorgeous beach where cars are not allowedother than that you will have a great time! hope that has helped you a bit! have a great holiday Dawn

Can U Help?
Amy S
Hi everyone. Me and my boyfriend are visiting the castelli on july 18th, and the comments on here seem so varied! I dont know what to think! I am quite sceptical about this holiday anyway, as i have never been to greece before. I also heard the maids wake u up between 8-10am every morning to clean your room! is this true, as we do like a bit of a lie in after a night out! i know the doors close at 2am but this does not bother us, as we dont tend to go to nightclubs anyway. I will be 20 on my second day there, my boyfriend is 23. Is there plenty of pubs and how far away are they from the hotel? Is the beach nice as thats where we like to spend most of our time? Is there many places to eat out and is it nice? I know i have asked loadsa questions but i just want to no where i am going, and which comments i have read are true! Thanks, u can email me on amzybabes@hotmail.co.uk

Melanie P

Myself and my boyfriend have just returned from the castelli hotel and we thought it was fantastic! spiros, anastasia and maria made us feel very welcome and were so helpful while we were there. the hotel is spotless and the pool is lovley and clean this is one of the best holidays we have ever had and we will definitely be returning!! any questions e mail me on melanie_p!@hotmail.com or just post them on here.
Gerry S
For those of you who want to see a bit more before booking, or for those that have been before and want to book direct with Spiros - the Castelli now has it's own web-site where you can book direct, contact the hotel - whatever!!
Kay Y

hello

i was wondering if people are telling the tructh on how nice it is an if its expensive out there, haven't been greece for a while now and im excited. me and my boyfriend are staying in this hotel so could people tell me what its really like. i also hope that there is a lot to do in laganas.

cheers hope you all had anice time there

xx
J W

We have just come back from our holiday. We had read reviews of the hotel on the net after already booking, and were very apprehensive as many comments are so negative. I am happy to say that none of the bad reviews were true. We thought the Castelli was a lovely hotel, all the staff were friendly and helpful, and not in the least bit scary! The breakfast provided at the hotel was very nice, which was another thing we were not looking forward to. All I can say is that the people who have criticized the Castelli must be incredibly fussy and difficult to please, because we can't think of a single bad thing to say about it!

Can U Help?
Jill D
I am really looking forward to my holiday at the Castelli Hotel - but I am worried about LAGANAS - is it really as bad as it sounds!? Also, has anyone been HORSE RIDING out there? And finally! What about car rental, is it cheaper to book before we go - we just want a CAR for 3/4 days (I've found a deal for £67 on the internet). ANY advice on the above is really appreciated. Thanks a million.
Gerry S

Hi Gary,

There are loads of places to hire bikes and quadbikes on the main road in Laganas.

However Spiros (the owner) does arrange hire directly from the hotel - always at rates below the high street, and delivery straight to the hotel.

So take your pick - I would suggest going with Spiros, particularly because if anything goes wrong he sorts it immediately, others may not.

Whenever you're going, have a great holiday.

Regards,
Can U Help?
Gary H
in the very near future we are coming to zante for two weeks. during our time there we wish to hire quad bikes or motorbikes of some kind in order to get around the place. Can anyone give me any details on the best place to hire when we are there. any feedback would be greatly appreciated.
Can U Help?
Glen J
Do the rooms have any cooking facilities?
Gerry S
Hello again Karl.
There is a water park in Laganas - called the "Wet'n'Wild" - which is about a mile or so up the main road out of Laganas on the right hand side.
Nice little run out on the quad bike if you don't fancy the walk!
There aren't too many slides there and some people say it is expensive for what there is.
I believe if you go after 2.30 the price is reduced.
Regards,
Can U Help?
Mel P
oops... my email is melanie_p_1 @hotmail.com

thanks.
Can U Help?
Mel P
hi i know i have alreday asked this but my email has been down so if anyone emailed me please could you do so again! i just wanted to know that if u plan to come in after 2am does the owner give you a key to get back in? or does he mind if you let him know you will be late as some ppl have said he does not mind and some say he does.
thanks
mel.
Karl E
Hey Gerry, 1 more question if you don't mind.

Is there a water park in Zante, this was one of our criteria when
booking but the agent said it more than likely had one but she didn't
know, despite having visited the island only last year.

I really hope so :s

Cheers

karl
| | |
| --- | --- |
| Search for Castelli Hotel in all of JustZante & the Messageboard | |
More Hotels and Apartments in Laganas...

Acapulco Marinos Apts | Agrillia Hotel | Albatros Hotel | Alex Studios | Alexander Hotel | Alkyonis Hotel | Anastasia Beach Hotel | Andreolas Beach Hotel | Angela Hotel | Angela Hotel | Angela Studios | Aphrodite Hotel | Astir Hotel | Astir Palace Hotel | Atlantis Hotel | Blue Waves Hotel | Bluebell Hotel | Bona Vista Studios | Borsalino Studios | Bozikis Hotel | Cactus Hotel | California Hotel | Canadian Hotel | Castelli Hotel | Christina Studios | Dados (Jimmys) Hotel | Denise Beach Hotel | Derekas Studios | Dimis Hotel | Divina Studios | Dora Studios | Elite Studios | Ellenis Studios | Esperia Hotel | Eugenia Apts | Fantasy Apartments | Galaxy Hotel | Gardelli Resort Hotel | Garden Palace Apts | Gioie di Mare Hotel | Helen Studios | Hera Studios | Ikaros Hotel | Ilaria Hotel | Ilios Hotel | Ionis Hotel | Janno Beach Hotel | Karras Hotel | Kostas Studios | Laganas Hotel | Majestic Spa Hotel | Margarita Hotel | Mariana Hotel | Marios Hotel | Mediterranean Beach Resort | Megara Studios | Mon Repos | Must Hotel | Natalie Hotel | Nemesis Art Hotel | Olympia Hotel | Oscar Hotel | Pallas Hotel | Panorama Hotel | Paradise Apartments | Perkes Hotel | Pink Panther | Plaza Hotel | Portego Apts | Poseidon Beach Hotel | President Apartments | Prokopis Studios | Pythari Apartments | Razis Erieta Studios | Rose Club Apartments | Sarakina Apartments | Savvas Hotel | Sorrento Studios | Sunflower Studios | Sunshine Hotel | Tassia Studios | Trinity Hotel | Tzante Hotel | Villa Aliri | Village Inn Apts | Vivian Hotel | Vossos Hotel | Yakinthos Hotel | Zante Beach Hotel | Zante Doro Studios | Zante Park Hotel |