Zante Beaches

Laganas Reviews
---
Zakynthos Guide
---
Local Directory
---
WalkAbout

Street View Style Tours
---
Zante Maps
---
Laganas Taxis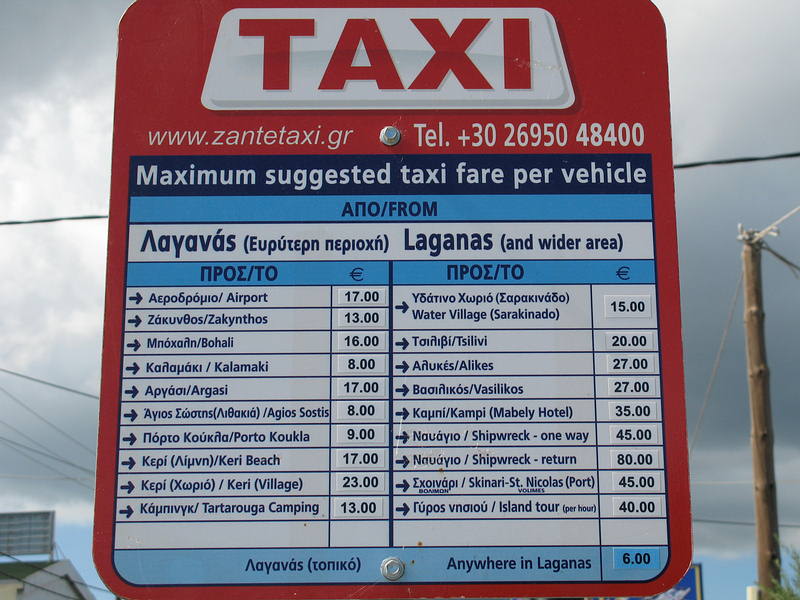 ---
Laganas Buses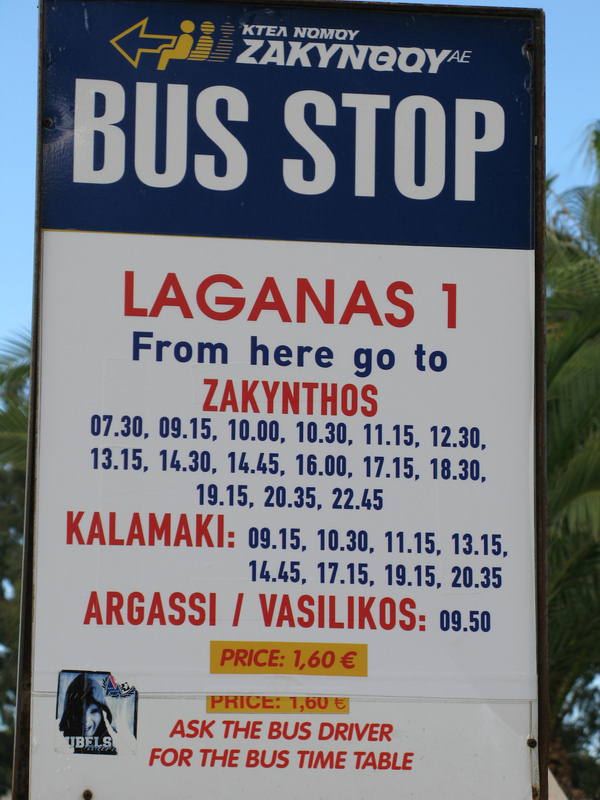 ---

+ Enlarge Map
Ionis Hotel

(Accommodation in Laganas)

10/10
Jasmine S
3 of us stayed at the Ionis for 11 nights june- july 2010 and it is BY FAR the best hotel in Laganas for the young and lively! It is right on the strip so we had all the bars and clubs very close!!! Make sure you go to Ghetto, Cherry Bay, G-Spot and Zeros! Bar stuff are all so lovely! The beach is also only a 2 minute walk for sunbathing during the day!

 The staff at the Ionis hotel are all so lovely and ensure your stay is amazing! so friendly, day and night staff! Breakfast is served from half 8 till 10 and is very nice and refreshing! You can have as much or as little as you like. The pool was very clean and plenty of sun beds available throughout the day! I miss Zante SO much already! Would come back again this summer if I had the money! The night life is AMAZING!
We plan on living out here next summer! Can not wait already! WOULD DEFFO RECOMMEND IONIS for those looking to partyyyy!!!!

Chi T
Cat, if your looking to stay here try through freestyle or go to thomas cook who can sort out the holiday. Umm or go onto teletext, thats where we found ours for cheap!
Cat

Hi ya

I'd like to stay at the Ionis Hotel. Can anyone please tell me which company I need to book through?

Thanks

Cat
10/10
Pauline E

I have recently stayed at the Ionis Art Hotel in Laganas with a few friends. We had a terrific time, lots of bars and clubs in the nearby main strip, the beach a few minutes away. The staff were great especially Lisa (receptionist) and Voitek (night staff ) and miss them already. We have booked another holiday in June as we would like to see the turtles swimming in the bay. The hotel is very stylish with a good outdoor pool and pool bar. There is a weekly barbeque with lots of fun and games. Cant wait for June, See you soon, Pauline and friends.

9/10
Pat C
We stayed at the Ionis Art Hotel the second week of May 2008. We had a great holiday. The hotel is very modern and is located in the centre of Laganas, just a few minutes walk to the beach, and is surrounded by clubs, bars and restaurants. However, it is quiet and safe. Most of the staff are English and are polite and friendly. On arrival we had to pay a 50 euro deposit for any possible damage we may do, but we were given a check list for our room and luckily we had our money returned at the end of our holiday. Handy to spend at the duty free shop!!

We are going back to the Ionis in July as we enjoyed ourselves so much and recommend this lovely hotel to anyone who wants a lively and enjoyable holiday.

Pat and Peter

10/10
Gary T

Me and my friends stayed at Ionis Art Hotel the last week of July and we had a great time. The hotel was really posh with a very nice design in the rooms and the other pubic areas. The swiming pool area was great especially the staff (Vicky in particular). All the front desk staff was english speaking which was a great convience to us! The security is tough but it made us feel more safe. The Pizza Hut and the KFC is right in front of the hotel which was very handy for a quick bite. The best hotel for 20's we have ever stayed.

--Gary
8/10
Emma

the hotel is really gd the best there its rite on the strip u cnt evern here the noise at nite,

but make sure wen u go u check ur room 4 any damage cos they giv u paper 2 rite t down and anything u dnt put dwn u wil get charged 4 if u dnt tell them wen u get there so make sure u chek it proply we did n we nevergot charged 4 the damage that was already ther

apart from dat its fine

but i wudnt go bak
10/10
Becky A

Hi guys! I'm missing Zante alot, especially all my friends there like Gary, Vortek, Van, Caroline and Maria! But i'm also missing the hot weather, the nice........warm..........weather............ But on a brighter note, we will be comeing again next year .............hopefully!!!

Tar tar for now!!!
Cassie H

hi please help! me and my m8ts are going to laganas june 23rd and thinking about staying in best western zante park hotel as quite cheap and all inc a few other m8ts are staying in ionis hotel as they did last year.does anyone know where bwzp hotel is is it close to ionis??
Kayley B

We stayed at the Ionis Hotel for 1 week in September. It is a lovely hotel with lovely staff! Vortek and Yan were mint and would join in on our drunken talks lol!

Considering it is on the main strip the noise mainly came from the corridors but the air conditioning blocked that noise out!

If i ever went back to Laganas i would def stop at this hotel again!

xxx

Steph D
The hotel was impressive to look at, and there is some great people working there like lisa in reception who always had are key at hand whenever we came back from a night out. Also scott at the pool bar made some killer drinks especially on our last few days, so try his fishbowls if he comes back for another year!! (Hi and all the best in Newcastle from Stef 'n' Gaz) Vortek the security guard kept the peace late at night (shhhhhhhhh or get out). We met some great people here but i would recommend that you really check your room properly before you sign the form to say that your room is ok because they will try their best to charge you for damages before you leave cos we heard a lot of stories from people who had to pay for things they did not break so be prepared!!!. The hotel was really nice, very clean but very strict and I wouln't recommend it for groups or as a twentys hotel. Also make sure you have 50 euros each at hand when you arrive cos they take it as a deposit incase you break anything. Also you can get fined for silly things like swimming in the pool after 10pm, so read the rule in reception, before you do anything!! Hi to Nic, hollie, Jack and Susan and Scott if you check this out!! Hav a good holss!!!

Veronica C

just got back today and would just like to say how disgusted i am with the hotel reception satff (not the english ones).We got made to sign a contract saying our room was in perfect condition before we were even allowed to check our room.we then found our shower didnt work and when we complained were told we would have to pay for it, fortunatly they realised the shower was already broken.quite a few things went wrong during the week which we managed to get sorted, but when it came to checking out this mornin, because there were no breakages in our room we were accused of stealing 4 coathangers and charged 8 euros.we asked the witch on reception to check our cases because we did not steal them but she simply walked away from us and told us to be very careful what we said and that she would have us removed from the hotel.I am absolutly outraged that they can get away wiv treating people like this.they must be makin a fortune ripping people off like this.it completely ruined a great holiday for us.apart from that the rest of the staff were wkd.i think 2wentys need to reconsider using this hotel

Jessica P

What a fantastic holiday!!! We were there from 23rd July to 6th August!! Everything was fab, stayed in 218.

It is quite strict with breakages an stuff but i guess thats how it stays so nice. Def goin back next year! PAUl, were you the guy who kept wandering into our room??

Louise D

Ionis is in a perfect location, right on the strip. You would expect loads of noise but that only came from the crazy people who congregated in the corridor. It's a lovely hotel but very strict, you cant bring people back and you're on edge about breaking anything. (There's an extensive list of prices for breakages including hangers, towels etc!!) The rooms are modern and the air con heaven.

Pizza hut and kfc are on the doorstep, perfect when you're absolutely steaming and your feet are hurting. Everynight we laughed at how little we had to walk, loads of people had to pay for taxis. The pool does get busy but its such a suntrap we found the beach had more of a breeze. The reps here seem great, they were friendly even though we didnt do any of the excursions.

It can get noisy, and although the security guard tries his best, when you're not having a mad one it seems the rest of the hotel is. When you're the one doing the walk of shame, then its fun winding up Voiteck who is the craziest security guard ive ever met!! He's got to have been in some porn film!

Overall, we would stay here again, its clean, smartly decorated and in a perfect location. Not the place if you want a quiet relaxing break.

Paul B

Great Hotel, Really i would recommend it, but i saw some dodgy stuff goin on in that hotel, but its holiday and holidays are mad, vortec is a big softy majority of the staff were pleasent, but theres one big exception to one. i will deffo be goin back there next year, so maybe see them all again.

ps i was prob one of those chavs up and down the corridor at stupid o clock :> (219) baby

Chris S

Stayed here from the 6th-20th August, this hotel is great but very strict, location is brill right on the strip so you don't have to stumble back very far after your night out. It's not the quitest hotel i've stayed in but my room was overlooking the strip (215!) and it didn't even get that noisy, the most noise was from the chavs in the corridor. Didn't get up once for the breakfast so can't comment lol. :/

Bar inside the hotel is open untill 7am and is a great place to chill out when you come back, the barman Yan is a top bloke but don't menace the place otherwise voiteck will beat you with his mag-light I saw him do some crazy stuff while I was there so BE warned lol.

The staff are top Lisa the receptionist is a star even come out with me when I was bored, cheers for the fun times babe! ;oD. Gary the barman although he kept me waitin ages for drinks and threw me in the pool 30 mins before I went home is a laugh aswell especially when you see him in rescue out of his face, local staff are a bit rude but hey it can't all be perfect. Great for a 20's hotel tbh.

Rose D

Get back to work loser!

Never work at 8am....all my mates are saying always never! My next mission is to teach the the 'Da da diddle da' dance. ALWAYS!
Lisa C

hey guys! its ur receptionist.

Jim bob i remember u. lol nutter!
Rose D

didnt stay here. but hi to everyone who did between the 6th and 20th july!! i was the one who knew the receptionist lisa and forced the becks boys to dance all the time. sorry bout that!

amy behind the bar, absolute legend. gutted i didnt get to say goodbye but ill see her again at roady i hope!

carl and suraya the reps were great apart from on our last day after seeing him every day at the pool carl turns to us and says 'bar crawl tonight girls, meet at barcode!' we have not only been here two weeks, but we dont stay here!!! lol!! voitec is the scariest guy in the world ever. 'i break you!!!'

john no longer works there but gary does evenings now, and hes a sweetheart, as is sumar the other receptionist. and my fave guests, robin, blue eyed boy freddy (whats that on your neck!?!?) and their pals, were lovely. hope you see this guys, and get in touch!

take care all, rose xxx
Gemma B

I meant to rate cleanliness as 'Excellent' too!

Gemma B

when me and my three mates arrived at the twenty's hotel we couldn't believe our luck at picking such a fantastic hotel just by booking on the net!!! the new refurb has made it (according to the receptionist) a four star, which at 400 quid each for a two week stay was a complete bargain! the rooms are really spacious, and nicely decorated with aircon and safety deposit boxes in every room (at extra charge of course). the location of the hotel is fantastic....right in the centre of the main strip which was ideal for all the nights out not having to worry bout taxi money etc etc. however, if you do want to sleep when you get back to your room, i wouldn't recommend this hotel to be the one for you as the noise from the strip only dies down around 5am (suited us as we got in around that time anyway). the pool can get really busy in the day so the beach is a good option as its literally 2 mins away where you can hire motorboats and then get stranded due to dodgy motors......! the staff at ionis are mainly english and friendly enough, although the security guard voiteck don't take no prisoners and will put anyone in their place if they p**s him off! overall, we had a fantastic holiday and the hotel choice definately was the right one! july 2006.

Lynsey M

Just got back from a two week stay at the Ionis. We had an excellent time, all the rooms have been refurbished since last year, our room was quite small compared to all the others and had a double bed, but apparantly we could have asked to switch rooms but we couldnt be bothered as we had already unpacked. The maids come in every day to make your bed and change the towels and bedding 2-3 times a week.

All the staff are very nice and really friendly. There is safety deposit boxes and air con in your room. 15 Euros for safety deposit box for a week and aircon is 38 Euros but believe me it's worth it!!

The pool and sun lounging area did get slightly busy but there was always a spot and the beach is two mins away.

There are internet facilities on site, a pool table, snack bar where they serve food and drink, reasonably priced. There is an ironing room and Laundry service is available at 13 Euros per one plastic bag, but you can get loads in them!!

It's right next door to KFC, McDonalds and Pizza Hut and you are right on the main part of the Strip where all the Bars, Clubs and shops are. Therefore it can get very noisy, so if you stay in for a night be prepared to get woken up! If you are out and about and constantly drunk it wont bother you.

Breakfast is put out fresh in the morning and is served until 10am however it is a continental style and we didnt really eat much but you should still go to check out what you may or may not like!

I would definately go back!!

Jim B
Very clean hotel but be warned, if you break anything, you will be paying alot of money for it. I broke a Vase and that set me back 135Euro - not good considering it was a 2wentys holiday and things usually do get broken when they encourage you to get that drunk. Apart from that it is all good. The receptionist is great(considering i was wrecked & told her that loved her on the first night! hello if ya reading)& so is the bartender John. The pool is stupidly busy but the beach is about 2mins down the road if ya wanna chill. The hotel itself is a 24/7 party so don't expect to get much sleep!

Kevin Q
what a hole ! the food is u.s. as thay leave the breakfast food out all night so anyone could tamper with it! go self c or just dont go! i was there 2weeks had my room cleaned 4 times! the aircon is 6 euros a day deposit box 2 euro a day thats 112euros extra out of your spendo when you get there. a bathroom you could'ent swing a mouse in nevermind a cat. the staff are nice the new barman john is a top lad good laugh. the pool is well maintained but is shared with the hotel next door so it can get busy. would not stay there again. july 05
Britt G
Hello all of you at Ionis Hotel.
Thanks to you me and my husband had a great holiday. We enjoyed each minute. We would like to come back some day. Thankyou everybody at the hotel: Especially Maria, Caroline, Laura, Lee, Mandy and Leann. We spent some great days at together with you!!!! :) :) :)
| | |
| --- | --- |
| Search for Ionis Hotel in all of JustZante & the Messageboard | |
More Hotels and Apartments in Laganas...

Acapulco Marinos Apts | Agrillia Hotel | Albatros Hotel | Alex Studios | Alexander Hotel | Alkyonis Hotel | Anastasia Beach Hotel | Andreolas Beach Hotel | Angela Hotel | Angela Hotel | Angela Studios | Aphrodite Hotel | Astir Hotel | Astir Palace Hotel | Atlantis Hotel | Blue Waves Hotel | Bluebell Hotel | Bona Vista Studios | Borsalino Studios | Bozikis Hotel | Cactus Hotel | California Hotel | Canadian Hotel | Castelli Hotel | Christina Studios | Dados (Jimmys) Hotel | Denise Beach Hotel | Derekas Studios | Dimis Hotel | Divina Studios | Dora Studios | Elite Studios | Ellenis Studios | Esperia Hotel | Eugenia Apts | Fantasy Apartments | Galaxy Hotel | Gardelli Resort Hotel | Garden Palace Apts | Gioie di Mare Hotel | Helen Studios | Hera Studios | Ikaros Hotel | Ilaria Hotel | Ilios Hotel | Ionis Hotel | Janno Beach Hotel | Karras Hotel | Kostas Studios | Laganas Hotel | Majestic Spa Hotel | Margarita Hotel | Mariana Hotel | Marios Hotel | Mediterranean Beach Resort | Megara Studios | Mon Repos | Must Hotel | Natalie Hotel | Nemesis Art Hotel | Olympia Hotel | Oscar Hotel | Pallas Hotel | Panorama Hotel | Paradise Apartments | Perkes Hotel | Pink Panther | Plaza Hotel | Portego Apts | Poseidon Beach Hotel | President Apartments | Prokopis Studios | Pythari Apartments | Razis Erieta Studios | Rose Club Apartments | Sarakina Apartments | Savvas Hotel | Sorrento Studios | Sunflower Studios | Sunshine Hotel | Tassia Studios | Trinity Hotel | Tzante Hotel | Villa Aliri | Village Inn Apts | Vivian Hotel | Vossos Hotel | Yakinthos Hotel | Zante Beach Hotel | Zante Doro Studios | Zante Park Hotel |