Zante Beaches

Laganas Reviews
---
Zakynthos Guide
---
Local Directory
---
WalkAbout

Street View Style Tours
---
Zante Maps
---
Laganas Taxis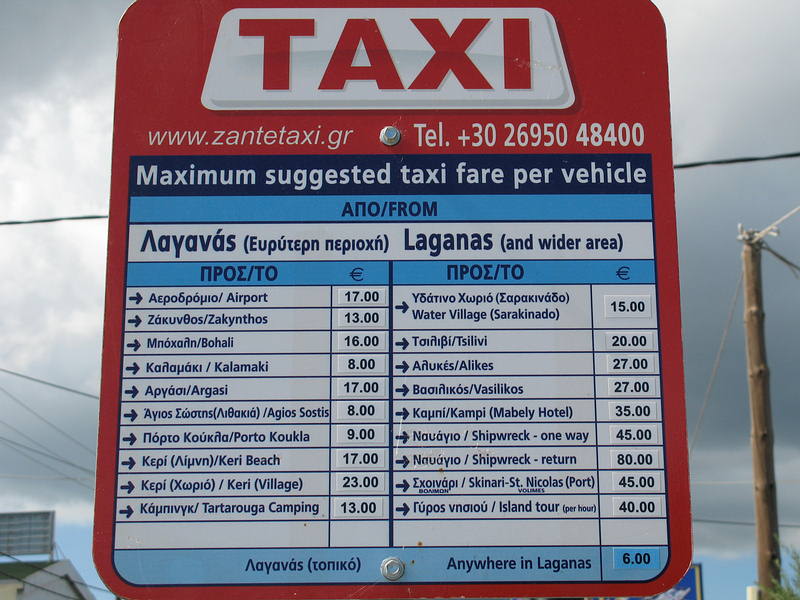 ---
Laganas Buses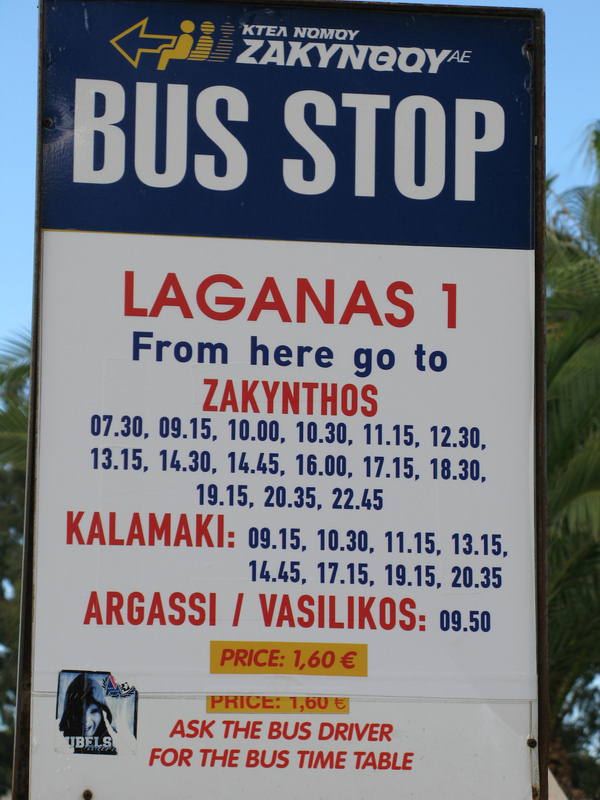 ---

+ Enlarge Map
Angela Hotel

(Accommodation in Laganas)

10/10
Daniel C
Literally just got back from Zante yesterday and first of all i have to say that it is an amazing place to go clubbing/drinking its just non stop action and loads of girls everywhere! The Angela is very basic, clean and couldn't be closer to the action. Shotgun Tony is such a legend and so is Dennis (His Son)He had a real laugh with us and aslong as you stay in his good books and don't **** about he will look after you. Only negatives i have about this place is you have to turn ur music down after 9pm and if you want a night of passion (trust me you will) its 30 of ur hard earned euro to take someone back to the hotel. You arent allowed to bring ur booze into the hotel BUT use your brain and hide it well and ur fine. Miss this place already will 100% be going back to Laganas asap maybe not to this hotel tho if you want a really nice hotel thats not bang in the middle of all the action try the bitzaro palace in Kalamaki, its amazing and only 8 euros to get a cab to the strip. MISS YOU TONY AND UR MOUSTACHE!!!!

10/10
Zante 2

the hotel was in fantastic location tony was sound as f**k n so is mario n dennis is cool went for a week the hotel rooms dont get cleaned much n youre not aloud to take alcohol in the room or hotel if you bought it from somewhere else. if u gonna stay anywhere stay at besiaks or tzante or fantasy, the hotel was awesome tho 10/10 for night life meals are good too club reps are fantastic. love zante will go back again 4 sure u cnt beat 18/30's....i love zante,zante loves me lets come back with an std lol thats 18/30 chant brill

8/10
Debbie C

me and my boyfriend stayed at this hotel last september..we had the holiday of a life time:) tony wasnt as bad as people say! id say the son was more creepy than him!! must say, never tried a baked patato or pizza from the wee bit at the front.....didnt look too good to me!!never had a bad meal...there were lots of nice places to eat..macdonald s was good but they do try and rip you off!watch out for that at mac d s........would go back to that hotel tommorrow,the maids were ok but a bit sweaty and smelly....but kool! loved staying in angela D&R
Ainslie M

We stayed here from 22.08.06, Zante was wicked, but the Angela was a dirty hovel, Tony was a seedy weirdo and I spent most of my 14nights slightly terrified. It was self catering but we didnt even have a kettle (you get the general idea)!! The ppl we met made it for us and Jade and Matt were the best reps ever!!! C U at the reunion honey!!
Darren G
hey people just got back from zante this morning so gutted me and the fellow lads had the time of our life it was so warm and the people were great and big harry across the road at pink panthers made killer fish bowls that always started off the nite toni the owner is a hero as long as u get on with him he is a good guy
Shell, N

I stayed at the Angela first week of the season this year.We were the first guests in. It must have been as bad as people say it was because the hotel has had a mega revamp. It is now pretty good. They never got rid of Tony though. The sunloungers by the pool have got to be the best in Zante. The place was v.clean but then everything was new. If you wasn't up when the maids came round, they cleaned around you whist you slept.

Jo B
My first thoughts were 'Oh my god I'm in Blackpool and I'm staying at faulty towers'. But the people definately made it, the rep Dino was really nice n made everybody feel welcome. The hotel is set back slightly so its good when u wanna get away from the 'strip' noise.... Its true toni is like ur dad 'NO GUESTS' is all he would say, he is very protective of the girls (wonder why..... Sleeze) his son Dennis is his little follower, sweet tho. At the front of the hotel is this amazing baked potato place.. Oh my god they are to die for... but after surviving on them for 2 weeks.. eurgh.. There isnt any nice resturants... but KFC, Mac Donalds n pizza hut for those fast food junkies. It is a v basic hotel but u do get air conditioning which helped us through those painful hangovers... the wierd thing is tho is that the walls are so thin, wen ur on the toilet u can hear people speaking from three rooms away n it sounds like theyre outside the door.. we enjoyed it the 18 30's defo made it what it was tho.. :-) xx


Foxy R

basically its a filthy s**t hole but u get over it. the people there are so friendly. tony acts like ur dad, but i think hes sweet. dennis (tonys son) tries it on with absolutely everyone. you cant complain about the location its right near the clubs. if you go with club 18-30 you'll love it, the foam party was propa amazing!! dino is the best club rep ever! love u babe, miss u already.

miss everyone tonnes and wish i was back there, even though i'm happy to be home.

Laura-jane B
The crappist hotel I have ever been to in my life!!! Ok, I know your only in there to sleep but the rooms were so dirty!!! You can even smell the maids down the hall before they even get to your room!!!

One good thing about the place though is the small kebab shop outside the hotel that sells the BEST gyros pittas EVER!!! (if you dont know what I am talking about you will know what I mean when you get out there!!!) Plus the guy who works there looks like a greek version of Eminem!!!

Oh yea, and to whoever stayed at the hotel between 29 Jul 04 and 13 Aug 04 I am sure that you will remember GARY NEVIELLE!!!!

One other thing, watch out for Ryan who is the rep - he is a lovely guy and all but is so after the ladies 24-7!!! So girlies BEWARE!!!

Tracey
Tony we lv ya yeah ok bless hes a bit like ya dad but at the end of the day note stoppin ya going back someone elses hotel for a bit of ya know!! he was wkd with us hes sound as long as u r with him. thumbs up for tony n hercules!!
Mark P
Go to your room! is his favourite saying
Mark P
This hotel is the pits.Tony is not a nice person at all, i would defintely not EVER come back here, wasnt allowed people back to my room and wasnt even allowed to sit in my friends room. The bar is ok though so is the swimming pool but shuts very early. DEFINTELY DO NOT STAY HERE!!!!

Kim
i agree that this place is a bit dodgy! toni just sits around on his a**e all day making sure you're not too loud or nobody's trespassing his "precious hotel". when he does talk to you, he makes no sense whatsoever and neither does the fact that he kicks people out of their rooms nearly 24 hours before their flights. i came back on monday and was told to hand in my key at 12.00pm when i wasn't due to the airport until 5.00am the next morning! no, i'm not joking! although the location and room standards are rather average for 18-30's accommodation, i would recommend that you stay at the fantasy apts or tzante hotel which have better facilities and are nearer to the most popular bars and clubs.
Bab J
DO NOT LET YOUR DAUGHTERS STAY HERE ON A 18/30's IT'S THE PITS, OWNER VERY CREEPY, VERY DARK AND DINGY PLACE.
Smithy S
tony gave my friend the seal of approval to be a guest at a lad shed met appartment thanks tonez u made her week!
Kim
Am due to stay here on 8th September for a week. Wanted to stay back at Tzante Hotel, where I stayed in June, but thought I'd try something different. Angela isn't too far from the beach. If you want a map of the strip, Rescue's site has a decent one of most of the restaurants/bars etc. I think it's something like rescue.net. Check it out if you want to know where abouts your staying. Anywhere you stay though, especially if your on the strip, your gonna have a wicked time. Any one going in September, let me know! mik_berley@hotmail.com
Can U Help?
Kelly W
Hi people, me and my mates are off to Zante in August and wanted to know the best places to be. Can anyone give me any info on the night life here so we know where to and not go.

Thanx.
xx
Wendy
First impressions werent great but in the end had a wicked time, pool and bar are good - really good atmosphere, wud def stay there again!
Trailer P
the hotel is s**t , tony is a w**ker and the pool is s**t so if u r going there good luck
Suzi
mean to say Toni's nIce, not nOce!!
Suzi
the maids dont give you any extra loo roll!!! AHHH! VERY basic if S/C. Excellent location, Toni the manager of the hotel is noce but a bit sleezy (greek style).
James M
to victoria ikoku.the East Hull massive are staying at the angela apartments from the 2nd of july for 2 weeks. so if u are looking for sum fun than your in luck.Get back.
Can U Help?
Growler G
GROWLERS EMAIL IS GROWLER_GRRRR@YAHOO.COM GEORDIES ON TOUR LAST WEEK IN JULY LAGANAS RSVP PLEASE
Can U Help?
Growler G
IM GOING TO LAGANAS AT THE END OF JULY FOR 2 WEEKS ANY ONE OUT THER GOING AT THE SAME TIME ? IF SO E MAIL ME WE CAN MEET UP AND HAV A LAUGH GEORDIE ON TOUR
Can U Help?
Victoria I
I FORGOT TO LEAVE MY E-MAIL!! IT IS.. toti_69_2000@yahoo.com
| | |
| --- | --- |
| Search for Angela Hotel in all of JustZante & the Messageboard | |
More Hotels and Apartments in Laganas...

Acapulco Marinos Apts | Agrillia Hotel | Albatros Hotel | Alex Studios | Alexander Hotel | Alkyonis Hotel | Anastasia Beach Hotel | Andreolas Beach Hotel | Angela Hotel | Angela Hotel | Angela Studios | Aphrodite Hotel | Astir Hotel | Astir Palace Hotel | Atlantis Hotel | Blue Waves Hotel | Bluebell Hotel | Bona Vista Studios | Borsalino Studios | Bozikis Hotel | Cactus Hotel | California Hotel | Canadian Hotel | Castelli Hotel | Christina Studios | Dados (Jimmys) Hotel | Denise Beach Hotel | Derekas Studios | Dimis Hotel | Divina Studios | Dora Studios | Elite Studios | Ellenis Studios | Esperia Hotel | Eugenia Apts | Fantasy Apartments | Galaxy Hotel | Gardelli Resort Hotel | Garden Palace Apts | Gioie di Mare Hotel | Helen Studios | Hera Studios | Ikaros Hotel | Ilaria Hotel | Ilios Hotel | Ionis Hotel | Janno Beach Hotel | Karras Hotel | Kostas Studios | Laganas Hotel | Majestic Spa Hotel | Margarita Hotel | Mariana Hotel | Marios Hotel | Mediterranean Beach Resort | Megara Studios | Mon Repos | Must Hotel | Natalie Hotel | Nemesis Art Hotel | Olympia Hotel | Oscar Hotel | Pallas Hotel | Panorama Hotel | Paradise Apartments | Perkes Hotel | Pink Panther | Plaza Hotel | Portego Apts | Poseidon Beach Hotel | President Apartments | Prokopis Studios | Pythari Apartments | Razis Erieta Studios | Rose Club Apartments | Sarakina Apartments | Savvas Hotel | Sorrento Studios | Sunflower Studios | Sunshine Hotel | Tassia Studios | Trinity Hotel | Tzante Hotel | Villa Aliri | Village Inn Apts | Vivian Hotel | Vossos Hotel | Yakinthos Hotel | Zante Beach Hotel | Zante Doro Studios | Zante Park Hotel |