Zante Beaches

Laganas Reviews
---
Zakynthos Guide
---
Local Directory
---
WalkAbout

Street View Style Tours
---
Zante Maps
---
Laganas Taxis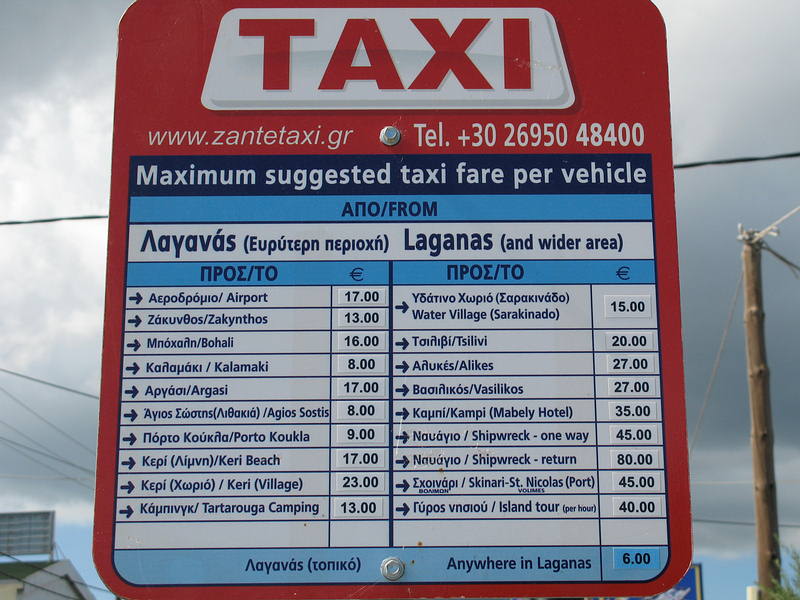 ---
Laganas Buses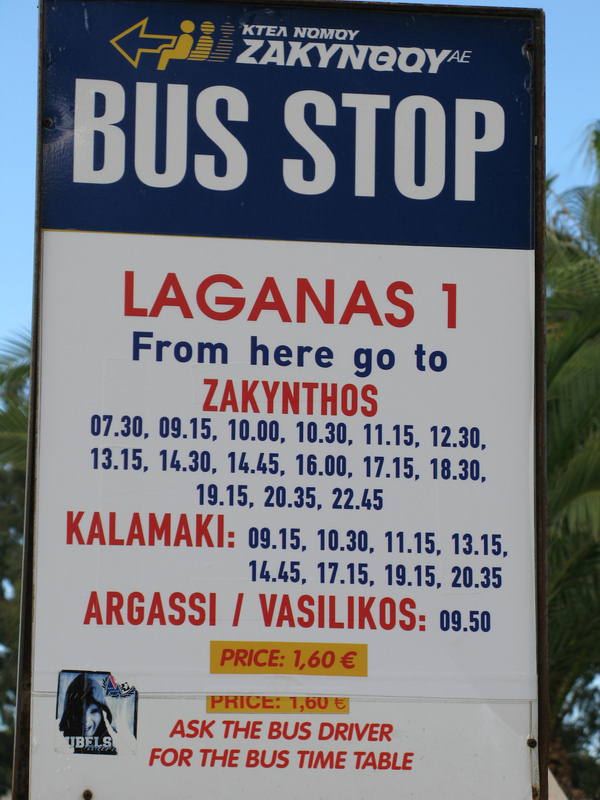 ---

+ Enlarge Map
Gardelli Resort Hotel

(Accommodation in Laganas)

Maria M

I was sceptical to go there, after I had read the comments in some blogs. I did the booking without my husband's approval and I was pretty sure that we would both have disappointing vacation. The outcome was that the two hotels have changed owner. The two sons of the deceased previous owner run the hotels now. The services of all kinds are better than average, always in accordance to what you pay. A very decent fresh breakfast and immediate correspondence of the staff to every requirement. Very nice location, a clean room (and towels), a clean swimming pool to swim, a beautiful porch to have breakfast. There are more to be done there, but the start is really impressive. You can choose to go. You won't regret it.
David M

DON,T GO HERE then towels wern,t changed in the ten days we were there nor was the bed linen ,the rooms were filthy,the pool was dirty most of the time the staff were rude all with exception of maria,take my advise choose somewere else.
Simone S


Not long got back from Laganas. Hotel Australia was a little basic, with just a room and a bathroom with no window which isn't realy good when you're in such a hot country! Did have aircon however this only worked if the patio door was closed which took a while to figure out!!

Breakfast was a little basic but as this is only the first time i've been to Zante, this could be the case all over.

Pool was ok but not always as lively as other pools i walked past and was only open 10 - 6 which was a bit pants!!

Natalie R
dont really no wat is so bad bout this place ive stayed here loads so has my nan and grandad and have never faulted the place weve always had the big rooms at the sides with the L shaped balcony for no xtra cost dont forgetr u r in greece and its basic. never had problems with cleanliness either that has come as a bit of a suprise.

Kate J

Arrived Fri 29th July 05 to my 3*, Sea View room with Air Conditioning.

After 20mins of battling with the key and the door handle

. I finally entered my sweaty hot room with no air conditioning, to see a family of ant's sleeping in my bed

. Checking out the rest of my room, I found a tatty broken up wardrobe they had just dragged off the rubbish pile. On Opening the bathroom door I quicky had to shut it again, as the smell of sewage nearly knocked me out!

I they went the cheer myself up by looking at the Sea View, as I walked onto the tiny balcony, to the left was the back yard to the 18-30's hotel. Then looking ahead and to the right was the back of a restaurant and a dodgy looking overgrown area with the local kid's sqeaky trampoline and what looked like the local laganas rubbish dump. At last, there it was, if I tip-toed and srained to look I could see a bit of sand and some sea!

Sara G

Loved it off! just got back sunday night - Laganas is the dogs this place was a great location, right on the beach and around the corner from the the bars but not so close that you too much disturbance (we probably were the disturbance!) rooms were quite basic and not enough towels for three girls so take a spare one. The beach area near here was great - nice cafe/bar called Sirroco - excellent service and really good value - great hangover breakfasts! Go there!!!!!!
Geraldine J
Just returned and had a great hol, Greece just won Euro 2004 and boy do they know how to party. George the hotel guy is beautiful but has a slight fetish for room keys ha ha and looks great with a plunger.
Met some great guys in the hotel and you know who you are. By the way Chris did you get to hear the cherry bay anthem??
Would go back, highly recommended

Clare and Gez
Mike F
Rooms ok, but the location of this hotel is fantastic. And it has the best beach bar - Chilli bar. The guys who run it are quality George/George/Tasos and DJ Jimmy (?). Trying to get in touch with the guys by emailing the hotel but no response as yet! Email is mhf197@hotmail.com - Jimmy the email you gave me www.harahova.gr doesn't work! Hope to hear from you guys - I want to come out and work next season!

Mike, Jamie, Chris, John and Dutton
Paul V
PABLO THE GREEK ENGLISH MANAGER MADE OUR STAY GREAT,EVEN TAKING OUR GRANDAD (DON)TO THE EARLY MORNING BEACH BAR FOR 2.30 A.M COCKTAILS "PABLO HE CRAZY" IN THE NICEST POSSABLE WAY. HOPE HE GETS IN TOUCH AND O.K FROM PAUL, DEBBIE,DONNA, CHARLOTTE,KIRSTY,DAVID,AND GRANDAD DON (18 TO 130 REP)
Anna
Room 313 ruled 17 july to 24 july. The hotel is situated at the beach, they have a pool and a small restaurant. It's near the mainstreet and the best restaurant Kontessa! Dennis, the night guard was so fun and nice to us. Gerladine and Dennis we looking forward to see you next year! The 4 girls from sweden
Sulan
Sorry............Forgot to say... Geraldine and Dennis, thanks for a great week.
Sulan
Room 303 and 304 ruled the Hotel 14/8-21/8. Heineken all week........... The 4 boys from SWEDEN
Kate M
(just had to write again to change comment below as forgot pref and it said average, average hotel is not)
Kate M
I used to be a Rep for this hotel for sunworld holiday company and u could not get two nicer people than geraldine and dennis (owners). Must ask her about family they are so nice. (Jim kafiris(I think that was your surname) in Australia remember me from 98' if so get in touch.)Just got back from island and three australian friends Frank and George and Tim,stayed there I think they said it was 40.000 drachma for the three of them a nite, about £80.00. Its rite on the beach with a luverly taverna and sunbeds. So not too much walkin! Enjoy...

Stephen E
Phone 0030 695 51071 Fax 0030 695 51857 Geraldine may reply to faxes if you are lucky, we have been waiting three days for confirmation of a phone booking !!! Anyone else made phone bookings and then had any problems on arrival? LIKE NO ROOMS RESERVED???? However the hotel is ideally situated , roll out of bed to the local taverna for breakfast ( cant be more than 50 ft) and its on the beach!! Then stagger to your sunbed, another 50ft!! and thats it for the day.
Can U Help?
Kendall B
Does anybody have the telephone number for the hotel Australia? I love the sound of this hotel and am trying to organise a last minute hols for July. Many thanks, a hopeful traveller.
Victoria L
Brilliant hotel, what a great location right on the beach. Really convienient for all the nightlife. The best thing is the owners, Geraldine and Dennis, they are great - we hve been twice and they treat you like long lost friends. We aim to be back this summer!!
54y G
you are a bit sad for staying there 9 different wekends. variety is the spice of life my dear!!!
Dan L
I didn't make it back to Zante last summer but in the summer of 99, me and my friends stayed there nine different weekends. The owner is Geraldine and she is just the sweetest lady. The rates are really good. They also have connections at the Greek Islands restuarant for drink specials.
| | |
| --- | --- |
| Search for Gardelli Resort Hotel in all of JustZante & the Messageboard | |
More Hotels and Apartments in Laganas...

Acapulco Marinos Apts | Agrillia Hotel | Albatros Hotel | Alex Studios | Alexander Hotel | Alkyonis Hotel | Anastasia Beach Hotel | Andreolas Beach Hotel | Angela Hotel | Angela Hotel | Angela Studios | Aphrodite Hotel | Astir Hotel | Astir Palace Hotel | Atlantis Hotel | Blue Waves Hotel | Bluebell Hotel | Bona Vista Studios | Borsalino Studios | Bozikis Hotel | Cactus Hotel | California Hotel | Canadian Hotel | Castelli Hotel | Christina Studios | Dados (Jimmys) Hotel | Denise Beach Hotel | Derekas Studios | Dimis Hotel | Divina Studios | Dora Studios | Elite Studios | Ellenis Studios | Esperia Hotel | Eugenia Apts | Fantasy Apartments | Galaxy Hotel | Gardelli Resort Hotel | Garden Palace Apts | Gioie di Mare Hotel | Helen Studios | Hera Studios | Ikaros Hotel | Ilaria Hotel | Ilios Hotel | Ionis Hotel | Janno Beach Hotel | Karras Hotel | Kostas Studios | Laganas Hotel | Majestic Spa Hotel | Margarita Hotel | Mariana Hotel | Marios Hotel | Mediterranean Beach Resort | Megara Studios | Mon Repos | Must Hotel | Natalie Hotel | Nemesis Art Hotel | Olympia Hotel | Oscar Hotel | Pallas Hotel | Panorama Hotel | Paradise Apartments | Perkes Hotel | Pink Panther | Plaza Hotel | Portego Apts | Poseidon Beach Hotel | President Apartments | Prokopis Studios | Pythari Apartments | Razis Erieta Studios | Rose Club Apartments | Sarakina Apartments | Savvas Hotel | Sorrento Studios | Sunflower Studios | Sunshine Hotel | Tassia Studios | Trinity Hotel | Tzante Hotel | Villa Aliri | Village Inn Apts | Vivian Hotel | Vossos Hotel | Yakinthos Hotel | Zante Beach Hotel | Zante Doro Studios | Zante Park Hotel |