Zante Beaches

Kalamaki Reviews
---
Zakynthos Guide
---
Local Directory
---
WalkAbout

Street View Style Tours
---
Zante Maps
---
Kalamaki Taxis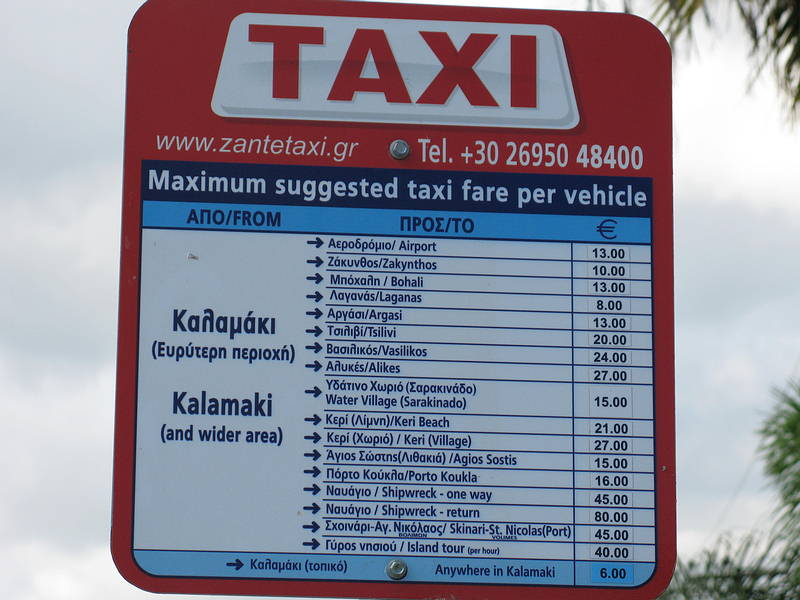 ---
Kalamaki Buses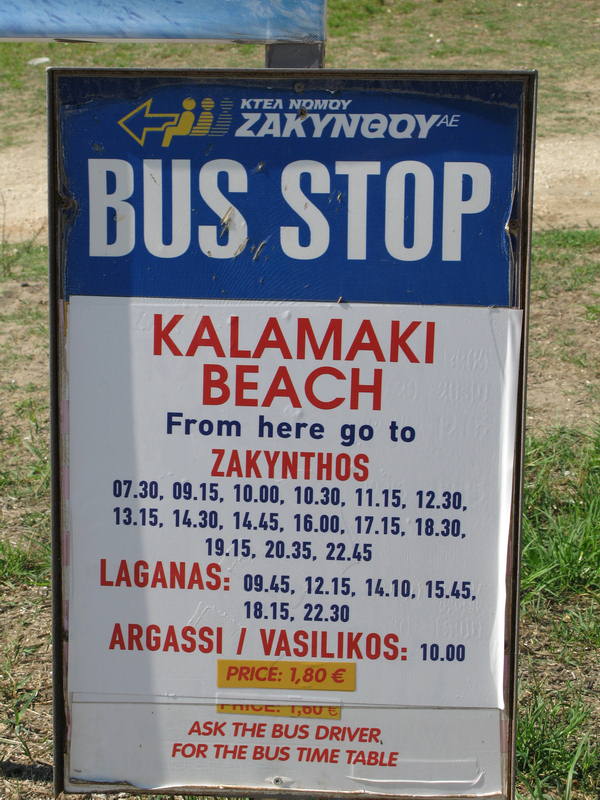 ---

+ Enlarge Map
Sea View (Caretta) Hotel

(Accommodation in Kalamaki)

Trish C
I would be interested in visiting this hotel, can you tell me which tour operator would be best. thanks
10/10
Dee S
MY PARTNER AND MYSELF GO TO KALAMKI TWICE A YEAR WE HAVE MEET SOME WONDERFUL PEOPLE OVER THE YEARS ALTHOUGH WE DONT STAY AT JOHN&JOYS WE SIT BY THE POOL EVERY DAY ALL DAY MICHAEL AND STAFF NEVER MIND AND ALWAYS GO OUT THERE WAY FOR US EVEN WHEN WE HAVE HAD TO MUCH OUZO SO MICHAEL MAKE SURE YOU HAVE ENOUGH OUZO FOR ME AND BILLY ON SEPTEMBER 20TH XX
10/10
Zdenka D
John and Joys hotel was a result of much time spent by reading and comparing various reviews. And we really were not disappointed. The owner Michael and all his staff were nice, professional, reliable, hard working people who did their best for us. The charming young lady at the pool bar always gave us an extra cutlery for a lunch when we orderd just one portion for both - we never could eat it. Michael felt with us when we were rather tired after a rush night. Stay at John and Joys will be our only choice in Kalamaki if we were to return in the future. And we hope so.
Lance S

the devon girls.mary,les.vi.karen.enjoyed john & joys so much in 2008 that two went again in 2009 & they will get a visit in 2010.
Lance S

my wife & friend had a brilliant time at john & joy,s 2009 & we will visit in 2010
Hanspeter R
Hello Lisa Crane

Greetings from Basel, Switzerland.

I have spent 2 weeks there September 07, May 08, September 08 and have already booked for 15th-29th May this year.

Michaelo/Michael

- the host - spends the off season in his second home country, Australia. You can easily reach him by this e-mail:

If you wish, I can provide you with more pictures and insider info. Just contact me here:

your Hanspeter

BIG fan of John and Joys and the whole family there. "Sun, fun ... and nothing to do"
Lisa C

The email address on their website does not work. Pls advise. Thanks Lisa
10/10
Athena R

John and Joy Hotel has a website for all your enquires including room rates and "Hotel for Sale" enquires. www.johnandjoyhotel.co.uk
10/10
Jacqui W

We have travelled the world and stayed in some of the finest hotels. This family run hotel has it's own special warm welcome. Zakynthos was one of the most beautiful destinations we have vistited/ Adventurous, fun yet relaxing & filled natural beauty. We have been twice now and can't wait to go again. The hotel and the team there are just wonderful! The location is excellent on Kalamaki Beach, and the swimming pool a perfect place to relax. The views are gorgeous.
Jack C

went when i was only 7 years old and absolutely loved it here. we were there for just the week and i cant wait to go back there again. can remember athena and her sister and got on pretty well. if they are reading, i was the little boy from wales who organized that massive football game up the road with all the people staying at the john and joys :D :D cant wait to see u all again

Athena R
Thankyou everyone for your lovely comments, gav and I will be back next year (2006) for another summer with our new addition to our family Zara Rogers.

John & Joys Hotel Phone Number +302 6950 27794 (this is also a fax line).

No English tour agents have approached us, they were all booked again this year. They are really missing out on a beauti. The hotel is right on Kalamaki Beach!!! and only has 31 rooms so never over crowded.

You can book direct, prices per twin room including breakfast - May EURO 30.00, June EURO 35.00, July EURO 40.00, August EURO 45.00, September EURO 35.00, October EURO 30.00.

See you all soon,

Athena Rogers
Diane F

We have just come back from Kalamaki and although we didnt stay at John & Joys, we went there most lunch times for dinner and a glass of wine. Can any one tell me the webside or e mail address for this Hotel and what, if any, brochure it can be found in. Thanks.
Lisa C

Please could you advise if this hotel has a website of their own and email address too.

Thanks
Can U Help?
Karen A
Telephone number for John and Joys hotel in Kalamaki Zante. The number shown on the website appears to be incorrect. Alternatively a brochure for summer 2005 showing prices.
Hazel D
This is a family run hotel, Micheal,Joy,Athena are the best !! they are freindly,pleasent people. The food is great and accomodation very good too. the pool is so relaxing as not many people stay by pool as the hotel is so close to the beach on about 50yards away from pool but for those of you who like pools then this hotel is a must, we stayed there july 04 and its the best holiday we have spent in kalamaki, and we have been going there 9yrs now.. as to say we will be going back to John & Joys hotel 2005. Thumbs up to all who work there such friendly people....You can book direct so go on give it a try..you wont be disappointed..
Hazel D
LIL the hotel is not in our brochures they are in the Chez republic brochures this yr.
Can U Help?
Lil G
Hello can anyone tell me what tour operator john and joys hotel is with?
Paul K
We went here every day for a snack from the beach, seemed to be hooked up purely for the German travel agents. In any event, it was fab...recommend the pork souvlaki for lunch in pita bread...a steak at only €1.70...then wobble back to the beach aafter that and a few beers....

Very close to the beach and all the staff there are very friendly
Manu W
for us one of the best hotel in Kalamaki! Nice personal, clean swimmingpool, good snacks and drinks.
Can U Help?
Mike W
Hello Joy, Babs wants to ask you something ...
Would you be able to offer any discount to any old friends during August for a week or maybe two Hope you are well Mike
Athena S
The hotel sits right on the beach, so when you have breakfast in the morning you can sit out on the veranda and gaze at the mediterrean. It is owned by a family so they are very willing to accomodate, and advise all the best bits of the island. Great if you had a family, or a couple who wanted to get away! Food is great and if you want something particular just ask and Dimitra the cook, (that girl has been cooking since she could walk). Can't wait to get back there, hopefully I'll win the trip!
| | |
| --- | --- |
| Search for Sea View (Caretta) Hotel in all of JustZante & the Messageboard | |
More Hotels and Apartments in Kalamaki...

Aeolos Resort | Amaryllis Hotel | Anagenessis Village Hotel | Antonis Apartments | Asteri Studios | Athina Apartments | Bitzaro Grande Hotel | Bitzaro Palace Hotel | Caretta Beach Hotel | Cavo Doro Hotel | Costas Hotel | Cronulla Hotel | Crystal Beach Hotel | Daisy Apartments | Dennis I and II | Dennys Inn Hotel | Dias Studios | Dina Studios | Dionysis and Tonia Studios | Exotica Hotel | Garden Village | Golden Sun Hotel | Ionian Blue Hotel | Island (Caretta) Hotel | Kalamaki Beach Hotel | Kalidonio Studios | Klelia Hotel | Louros Beach Hotel | Macedonia Hotel | Marelen Hotel | Meandros Hotel | Metaxa Hotel | Muses Villas | Nadia Studios | Plubis Studios | Rainbow Apartments | Roseland Hotel | Sea View (Caretta) Hotel | Sirene (Dollas) Hotel | Sirocco Hotel | Sofias Hotel | Star (Caretta) Hotel | Two Brothers Studios | Vanessa Hotel | Venus Hotel | White House Apartments |