Zante Beaches

Laganas Reviews
---
Zakynthos Guide
---
Local Directory
---
WalkAbout

Street View Style Tours
---
Zante Maps
---
Laganas Taxis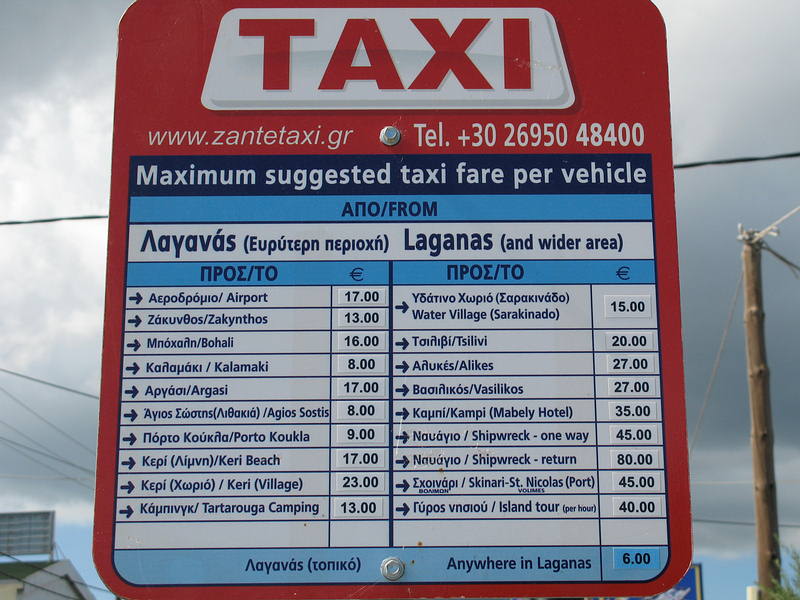 ---
Laganas Buses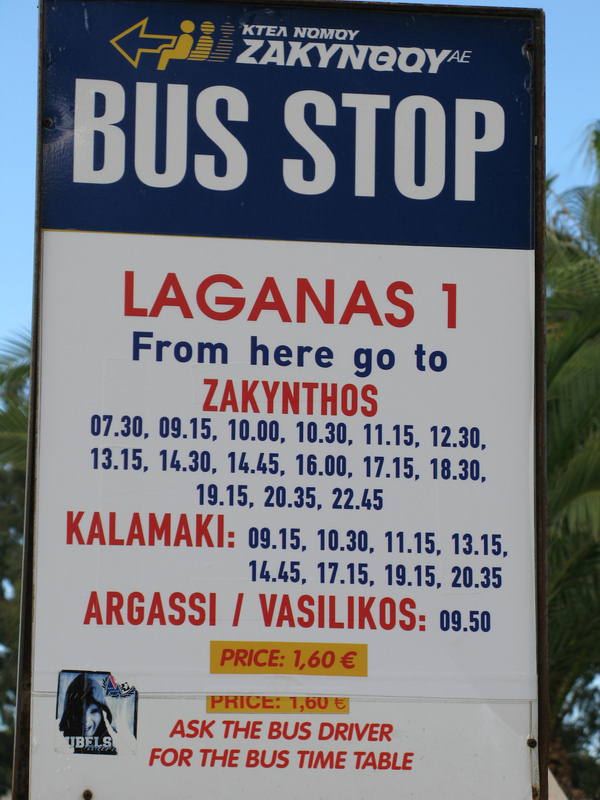 ---

+ Enlarge Map
Tassia Studios

(Accommodation in Laganas)

10/10
Barbara P
All packed and ready to go back to the Tassia in the mornind, we cant wait, Kossta and his family are wonderful people and welcome you with open harms.
Roy B
Add your cowmment here Wonderful apartments Kossta and family best we know most welcoming , make a hliday the best
Eunice T

I AM GOING TO TASSIA STUDIOS IN SEP CAN ANYONE TELL ME IF IT IS BUSY OR QUITE, ISH THEN JUDGING BY THE REVIEWS IT IS A LOVELY PLACE N THE OWNERS SOUND GREAT TOO
10/10
Vick D

hi guys just got back from tassia yesterday and had a great time kostas and his family are realy great people. if you are lookin for a rowdy holiday you,ll find it down the road about 40 minute walk. kostas likes it quite and relaxin if you can respct that you wont want to stay anyware else hope you have a great time like we did hope to go back in july al the best lads
Dan P

Hey guys.. just booked to stay here on holiday for two weeks in august.. reading from the reviews its like a family hotel we have 2 lads ages 20 and three girls aged 21 going aswell.. looking for i would class as a livley holiday but i just wanted some intake on what time no noise is allowed on a night as we wont be going out till about midnight. but on the plus side when we come back we can actually have sleep..

Thank you xx
9/10
Barbara G

We stayed at the Tassia in June 2010 and would recommend it to anyone wanting a friendly relaxed holiday Kosta and all his family and staff were great. Cant wait to go again this June
10/10
Colin C
Hi Rhys, take no notice of the reviews I stayed there in May last year (2010). The apartments are situated at the top end of the strip, well out of the busiest areas. It's nice and quiet, the apartment owner is a great guy. The only thing that could be considered a bit on the minus side is that the bar would close at midnight but, if you're like me and don't drink a great deal, then it's great. The food that is served at the bar is damned good aswell. Feel free to contact me on colindavidcadden@hotmail.com
Rhys H

hi me and 6 other friends are going to this hotel next year we will all be 17 and looking for a wild holiday however reviews dont sounds to promising any suggestions
Colin C
Hi Janikka, yes, you can exchange your currency there. Kostas would have the pool bar area opened by 9am for trade etc when I stayed there. xxx
Jannika G

Does the hotel offer exchange of euros and travellers cheques?

Thankyou

Jannika x
10/10
Colin C
Hi Hollie, I stayed there in May this year. As far as the room I was in is concerned, there was no safety deposit box. I think there is somewhere that you can safely store things though. If there's anything else you need to know, feel free to email me at colindavidcadden@hotmail.com. I have pictures and stuff too. All the best.
Hollie B

I am due to go to Tassia Studios in jsut over a week and was wondering whether the rooms have Safe's (saftey deposit boxes) ?? Can anyone answer my query??

Thank You

Hollie
9/10
Becky F
stayed at the tassia 4 a week on 6th june with my b/f. Had a gr8 time kosta and his fam r lovely. The greek night was ok but the bar shut at 12, the wine was lethel, 1 glass and i was painting zante town red. Would defo go again. X
10/10
Thelma G
this will be our 7th time going to tassia,,,, kostas and his family are fantastic

food great ,,,, will keep going for many many more years

love you all thelma jimmy ben xxxxx

Amy M

Hi guys,

I stayed at Tassia Studios last August for 2 weeks, and loved it. I went with my boyfriend and we are 24 & 26, I would say that while we were there it seemed like it was mainly couples, but there were a few smallish groups.

It's family run, really friendly, chilled, and out of the way of the busy strip. Kostas is really friendly and helpful, but strict with noise levels, so no making noise after midnight! So maybe not recommended if you are generally a loud bunch. But if you are well behaved and cause no trouble you should be fine.

Tassia is probably the furthest away hotel from the main town, I reckon the walk down to the beach is about 40 mins, but probably seems longer because it is just one long road. A taxi down to the strip/beach would cost around 6 euros, and the staff will call you a taxi to pick you up from ther hotel.

Anyway I enjoyed it that much I have booked to go back this year with 2 of our friends.

If you have any more questions, I don't mind answering them - or trying to!!

Colin C

Hi Lee,

your best bet may be to visit their website www.tassiastudios.gr, there may be a 'contact us' section on there.

As far as I know, its a quiet place and is some way from the action of the main strip, (approx 2.5km). I've heard it's not really for the partying or rowdy kind or large groups. It's more for couples or possibly families.

Please don't take my word for it, it's just from what I've read from various sites as I booked last week and have been looking into it since.

All the best mate

Lee K

hi jus want to no peoples opinions, especially from kostas, we are a group of lads from newcastle,aged around 25, we have jus booked up to go to the tassia studios on june 24th, there is going to be approximately 20 of us going, the travel agent told us that the hotel is suited to this kind of party but after reading the comments left here im beggining to think this is a mistake,i would like to hear from kostas on this as after all i have been going to the greek islands for many years and stayed just down the road at nancy and marinos apartments,(an excellent place) i have great respect for the greek people and i dont want to spoil my opinion of the people of zante. so kostas if you are reading this i would greatly appreciate it if you could get in touch thanks.
Colin C

Could someone tell me, where the Tassia Studios located please? I know it's out of the main resort a little, but can someone tell me where and how far exactly.
Colin C

I'm all booked up for a week at Tassia Studios. 2nd - 9th May. Anyone else going at the same time?

When are you going Jessica?
Jessica F

Hiiii. Just booked today to stay in this hotel. 7 girls all 18. Fun going girls and love to drink. Is this hotel recommened for more club 18-30 hoildays ?
9/10
Erica F
Just got back from our two week stay at the Tassia with my family. First time to Zante and would definitely go again. We thought the location of the studios was just right, not too far from shops, bars and restaurants; but far enough to get a good nights sleep without all the noise from the strip. The Tassia itself is really clean and well equipped. Regular entertainment is put on by Kostas and his family. When playing bingo you must remember to

RELAX!

The food is excellent and reasonably priced, proper Greek cooking. Kostas and his family could not do enough for you, overall a really enjoyable stay and had got to be our best holiday yet. Thank you all at the Tassia.

9/10
Martine D
Had a fantastic week. The apartments were very basic but extremely clean. Linen and towels changed every other day. The apartments were further from the beach/strip than the travel agent informed us - at least 2 miles we reckon but a leisurely stroll at night was enjoyable and a taxi back for about a fiver. Kostas ruled with a rod of iron but was very friendly and always prepared to put himself out for us. He kept the bar open very late as long as noise was kept to a minimum which was considerate and made everyone's holiday enjoyable and he provided shower rooms and blankets for those travelling at night so that they could enjoy their final day and evening and get their heads down on the sunbeds whilst waiting to be collected for the airport. As a couple in their 40's we thought this was fantastic value for money and provided pretty much what we expected - sunshine, clean basic room and a place close enough to see some night life but far enough away from the strip so that we could chill out. WOULD NOT RECOMMEND FOR YOUNG PEOPLE WANTING LOUD/LIVELY ENTERTAINMENT!!!!

9/10
Sarah M

We have just had the best holiday ever!!!!! My boyfriend and I enjoyed our time staying with Kostas and his hard working friendly family. The complex has a real relaxed atmosphere and Kostas took the time to get to know us personally. We liked how he was very clear about his expectations of behaviour as well as being funny and quirky. We needed a quiet relaxed holiday and this is what we had, perfect for our needs!!!!!!

We felt really safe as we were away from all of the hussle and bussle of Laganas, which can we mad at times. The Beach is a good walk away but has many bars along the way!!!

9/10
Lindsay M

had a great time at the tassia kostas and his family were very nice people and looked after the place, it was also very clean. its not as close to the beach as the travel agents made out, even low kostas was quite stricked you felt safe and got a sleep at night time!!!! would defo return. all his customers were very friendly and everyone got on well. x

10/10
Samantha F

Got Back On Sunday, And Already Miss The Place! Kostas && His Family Were Fabulous, Our Family Have Never Returned Too The Same Place Twice But We Are Considering Going Back Next Year!! Also, At Night We've Never Just Stayed Around The Apartment But With The Family Being So Welcoming We Stayed There Every Night

I Wanna Say Thankyou Soo Much For My Cake && Cocktail On My Birthday, It Was The Best Birthday Ever . Its Amazin How Kostas Remembers Everyones Name Although He Did Result In Calling My Mate Amy Abigail By The End . The Family Is Fantastic And Welcome You With Open Arms, The Place Was Clean, Sheets && Towels Changed Regularly I Miss The Place Soo Much&& Cant Wait Too Goo Back:-) It Really Has Been The Best Holiday Of My Life, ThankYouu Kostas && Family! Love, Grace, Jenny, Steve, Diane, Samantha & Amy :) xxxx
| | |
| --- | --- |
| Search for Tassia Studios in all of JustZante & the Messageboard | |
More Hotels and Apartments in Laganas...

Acapulco Marinos Apts | Agrillia Hotel | Albatros Hotel | Alex Studios | Alexander Hotel | Alkyonis Hotel | Anastasia Beach Hotel | Andreolas Beach Hotel | Angela Hotel | Angela Hotel | Angela Studios | Aphrodite Hotel | Astir Hotel | Astir Palace Hotel | Atlantis Hotel | Blue Waves Hotel | Bluebell Hotel | Bona Vista Studios | Borsalino Studios | Bozikis Hotel | Cactus Hotel | California Hotel | Canadian Hotel | Castelli Hotel | Christina Studios | Dados (Jimmys) Hotel | Denise Beach Hotel | Derekas Studios | Dimis Hotel | Divina Studios | Dora Studios | Elite Studios | Ellenis Studios | Esperia Hotel | Eugenia Apts | Fantasy Apartments | Galaxy Hotel | Gardelli Resort Hotel | Garden Palace Apts | Gioie di Mare Hotel | Helen Studios | Hera Studios | Ikaros Hotel | Ilaria Hotel | Ilios Hotel | Ionis Hotel | Janno Beach Hotel | Karras Hotel | Kostas Studios | Laganas Hotel | Majestic Spa Hotel | Margarita Hotel | Mariana Hotel | Marios Hotel | Mediterranean Beach Resort | Megara Studios | Mon Repos | Must Hotel | Natalie Hotel | Nemesis Art Hotel | Olympia Hotel | Oscar Hotel | Pallas Hotel | Panorama Hotel | Paradise Apartments | Perkes Hotel | Pink Panther | Plaza Hotel | Portego Apts | Poseidon Beach Hotel | President Apartments | Prokopis Studios | Pythari Apartments | Razis Erieta Studios | Rose Club Apartments | Sarakina Apartments | Savvas Hotel | Sorrento Studios | Sunflower Studios | Sunshine Hotel | Tassia Studios | Trinity Hotel | Tzante Hotel | Villa Aliri | Village Inn Apts | Vivian Hotel | Vossos Hotel | Yakinthos Hotel | Zante Beach Hotel | Zante Doro Studios | Zante Park Hotel |