Zante Beaches

Laganas Reviews
---
Zakynthos Guide
---
Local Directory
---
WalkAbout

Street View Style Tours
---
Zante Maps
---
Laganas Taxis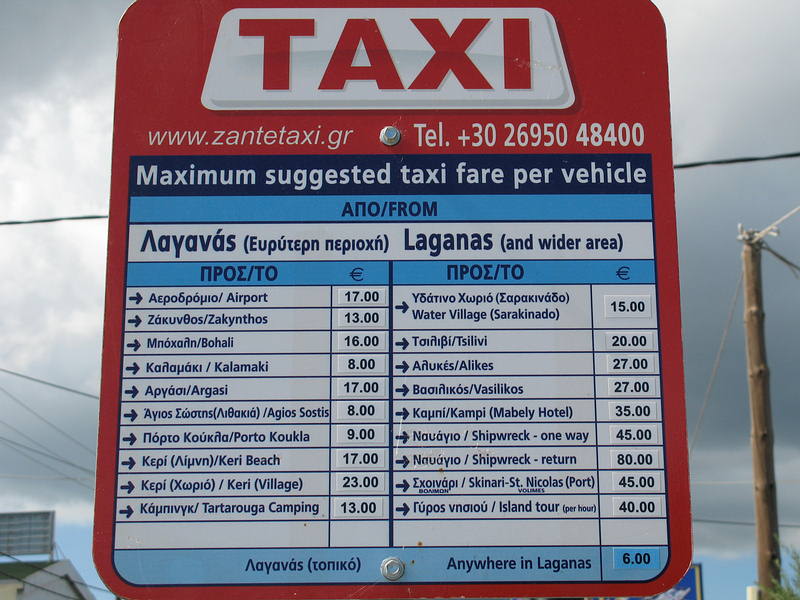 ---
Laganas Buses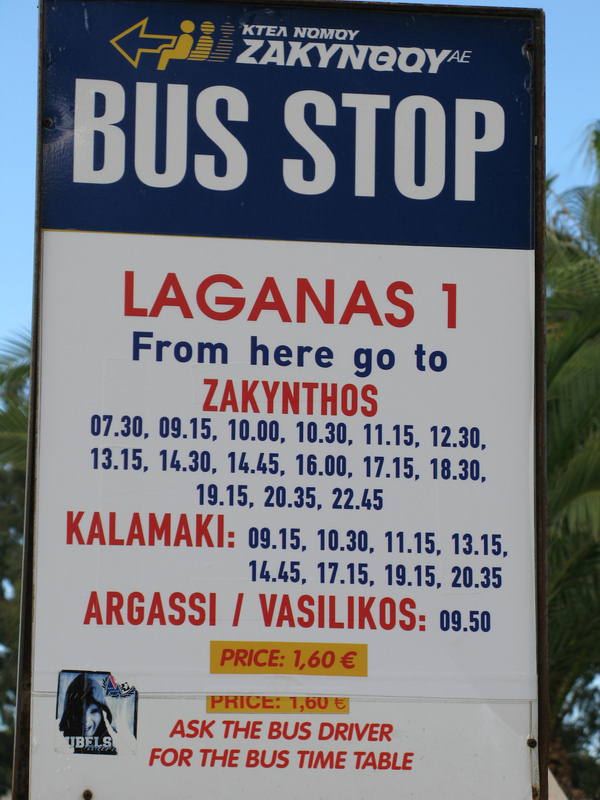 ---

+ Enlarge Map
Garden Palace Apts

(Accommodation in Laganas)

10/10
Sarah L
Hay all hope ur all ok.. Just want to say thank very much for the lovely stay at ur hotel I don't have one fault about ur hole family r really nice if I ever come bk I will b staying with u again.. Plz can u still message me wen u family comes down from australia or giv then my number if I still have it so they can tell me things wat r good to do for web I go to Australia o ly 4months left till I gooooooo.. Eeeeeeek.. XxX love u all.. Thank u.. XxX

10/10
Philippa M

I loved staying at this hotel The staff were really welcoming and the brothers who own it took time out to get to know you well and greet you every day when you came down from your room. The rooms were really spacious and clean, only problem was lack of kitchen utensils, but we tended to eat at the hotels restaurant where the food was excellent and well priced. I would deffinately choose this hotel again, but not reccomend it for familys but groups of people aged 16 - 25 as its located at just the right distance from the strip. The pool was great, just the right size to meet other groups, as I came with 5 girls and ended up getting to know groups of people from sizes between 5 - 16. Our group particulary liked the young girl who served us at the pool bar, she was great! Thankyou all for making our holiday one to remember, Miss it all so much !!!

Philippa xx

10/10
Jessica J

Brilliant holiday, stayed here with 14 girls and it was just so much fun. Yannis and Akis are great and let us make as much noise as we wanted...also met lots of other groups here which was good. Pool is great, beach is so close and exellent location from the strip as you can actually sleep at night as its a 10 min walk away. I'd recommend this hotel to any groups but not really families, especially during summer its a bit crazy. Poll bar was great, food and drinks very reasonable. Rooms clean enough only downside is small hobs and few kitchen implements but it didnt matter, we still loved it!
10/10
Jade S

Helooo

Missed Me??

Lol..

Brilliant Two Weeks!!

Brilliant Room's

Brilliant Food!

Brilliant Pool!

Everything Was Just Superb

.. Hope Your All Doing Ok

Lol.. Thankyou For Everything !!

Really Made Our 2 Week's Ace!!

Yamas!!!!

Take Care .. Hope Yo See You Soon!!

All My Love Jadeee.. x
Amanda P

Hi too all hope everyones well thankyou for a wicked 2 weeks it was great rooms and service were first class best holiday in along time everyone says hello and we all hope too be back too see ya soon all my love amanda xxx
7/10
Lisa S

We have just returned from the garden palace apartments and its a ok place if you dont intend on doing much cooking as facilities not that good, nice pool , pleasant staff , good location for bars and restaurants and the beach ........................................................................................

1/10
Ray M

This place is really best avoided. It looks like it is on its last legs & the two brothers who run it clearly have no idea how to turn it around. Their response is just to be surly, rude & aggressive to anyone who they think is not giving them enough money in the form of custon at their bar, extra for air-conditioning, etc. My family and I were well-behaved, friendly and polite, but, because we did not spend a fortune on their over-priced and mediocre food & watery beer and because we had the temerity to ask if we could receive a phone call to get my daughter's A-level results (the answer was an aggressive "no"), we were treated with relentless petulence and hostility. If you have a family, or if you want to do something during your time in Zante other than drink at the bar and stroke the egos and line the pockets of these awful people, my advice is: stay away!

10/10
David M

just got back from the garden palace,what a place clean well maintend,the bar area was fantastic the food excellent and as for yannis and aggis the owners and there wifes atheana and olger you could not have had better hosts.i like to think i am a well traveled person and have been to the greek islands many time including seven times to zante and can honestly say this is the best hotel i have been to.youdo get young and old there but the brothers do not stand for a lot of late night noise,as for location it is three minutes from the beach and five from the busy resrt centre close but not to close.i strogly recommed this hotel for the young and old,and will be staying there again for defient .
Nora C
Hi everyone! Could you help me to find any contact with Garden Palace Apartments in Zante Laganas?

It would be really important but I can't find a contact number nor an email address to them.

My email is:norarose2@gmail.con

Thank you very much!!!!

Little S

Hi,

Me and my friends booked up to stay at the havana in july 2008 however after a few weeks we found out that kosmar were no longer dealing with the havana studios anymore ( not that the travel agents told us) anyway after 3 hours or so in the travel agents we were moved to the garden palace. In terms of location this accomodation was not ideal - a good 25 minute walk to the strip but only a short walk from the beach. The apartments themselves were ok however very basic we were shocked to see that the apartments did not have appliances such as a kettle and a toaster considering they were self catering apartments.Despite this the apartments did have air con in some of the rooms which was quiet expensive, the rooms also had a safe which you also had to pay for.

lil Sal x

9/10
Kayleigh V
We just got back from Zante on Sunday 13th July, me and my cousin Lauren loved it that much....we are going back out to live there on the 3rd of August. We have both been offered jobs by family friends out there and we also have an apartment waiting for us! My parents got married on Cameo Island when we were there was amazing!
The temp latley has not reached below 35 degrees! So best stock up on them ice cubes and sun block high factors!
Hope everyone has an amazing time the only thing that did out me off was the VOILENCE on the strip, its like a football fan hooligan riot every night.....the amount of fights i had to stop was unreal!


Shaun B
hey guys. cant seem to fing many pics of the apartments anywhere. if any of you have some could you post them or email me at shaunbartlett07@aol.com . also noticed that some of you are going earlier than me so it would be cool if you got some.

have a great time there all, still gutted we have to wait till august 31st!!!!

Kayleigh V
Im only 19, but we have like 28 members of the family going as my parents are getting married out there on their own private island at sunset and im bridesmaid woop!!!!

Im gunna sweating in a huge bridesmaid dress!

but like all my girl and boy cousins are coming woop woop

Kayleigh V
woo i cant wait i fly a week come sunday! 28 of us going from newcastle baby! for parents wedding!

im staying in the garden palace, so their better be some fit totty there eh girls haha!

Natalie =
In answer to the person below. We booked with first choice and it was with Kosmar, I'm sure of it.

We're going on the 13th July. Can not wait. We're younguns aswel.

Cheryl A
can anyone tell me who they booked the garden palace with have been going for the past 5 years but was told could not book it this year as someone else took over used to book through kosmar thanks
10/10
Sam S

hello im sam i am 15 i have been staying at the garden palce every year since i was 6 it is a great place to stay not far from this real cool beach or from laganas town the owners are real freindly and your find that everyone over there are too it a great place for familys so times theres a group of youths there but not many and if they are any trouble pete always knows how to cool them down its a great place to stay the pool great and if you go beforew i do next can you check that my pompy tops still on the roof of the snack bar it say from the sullivans thanks and if you need to know anything dont be shy to ask thanks x
| | |
| --- | --- |
| Search for Garden Palace Apts in all of JustZante & the Messageboard | |
More Hotels and Apartments in Laganas...

Acapulco Marinos Apts | Agrillia Hotel | Albatros Hotel | Alex Studios | Alexander Hotel | Alkyonis Hotel | Anastasia Beach Hotel | Andreolas Beach Hotel | Angela Hotel | Angela Hotel | Angela Studios | Aphrodite Hotel | Astir Hotel | Astir Palace Hotel | Atlantis Hotel | Blue Waves Hotel | Bluebell Hotel | Bona Vista Studios | Borsalino Studios | Bozikis Hotel | Cactus Hotel | California Hotel | Canadian Hotel | Castelli Hotel | Christina Studios | Dados (Jimmys) Hotel | Denise Beach Hotel | Derekas Studios | Dimis Hotel | Divina Studios | Dora Studios | Elite Studios | Ellenis Studios | Esperia Hotel | Eugenia Apts | Fantasy Apartments | Galaxy Hotel | Gardelli Resort Hotel | Garden Palace Apts | Gioie di Mare Hotel | Helen Studios | Hera Studios | Ikaros Hotel | Ilaria Hotel | Ilios Hotel | Ionis Hotel | Janno Beach Hotel | Karras Hotel | Kostas Studios | Laganas Hotel | Majestic Spa Hotel | Margarita Hotel | Mariana Hotel | Marios Hotel | Mediterranean Beach Resort | Megara Studios | Mon Repos | Must Hotel | Natalie Hotel | Nemesis Art Hotel | Olympia Hotel | Oscar Hotel | Pallas Hotel | Panorama Hotel | Paradise Apartments | Perkes Hotel | Pink Panther | Plaza Hotel | Portego Apts | Poseidon Beach Hotel | President Apartments | Prokopis Studios | Pythari Apartments | Razis Erieta Studios | Rose Club Apartments | Sarakina Apartments | Savvas Hotel | Sorrento Studios | Sunflower Studios | Sunshine Hotel | Tassia Studios | Trinity Hotel | Tzante Hotel | Villa Aliri | Village Inn Apts | Vivian Hotel | Vossos Hotel | Yakinthos Hotel | Zante Beach Hotel | Zante Doro Studios | Zante Park Hotel |