Zante Beaches

Laganas Reviews
---
Zakynthos Guide
---
Local Directory
---
WalkAbout

Street View Style Tours
---
Zante Maps
---
Laganas Taxis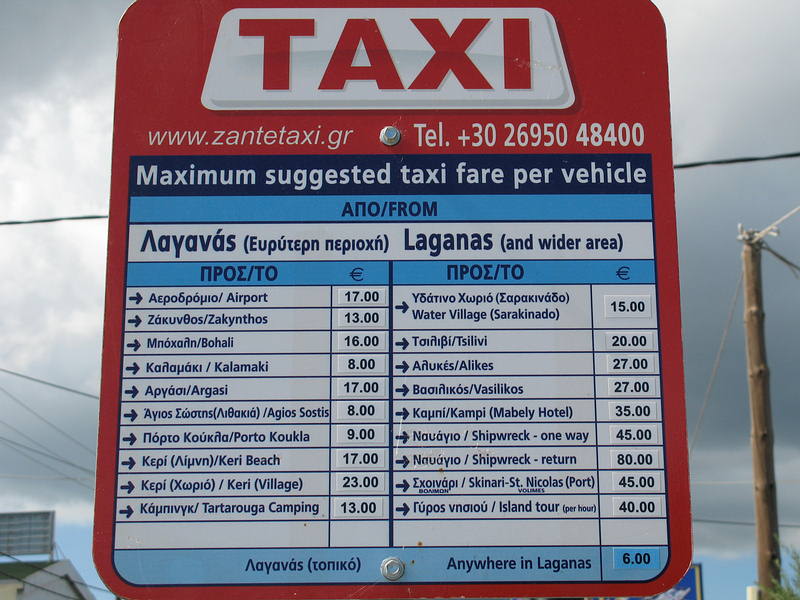 ---
Laganas Buses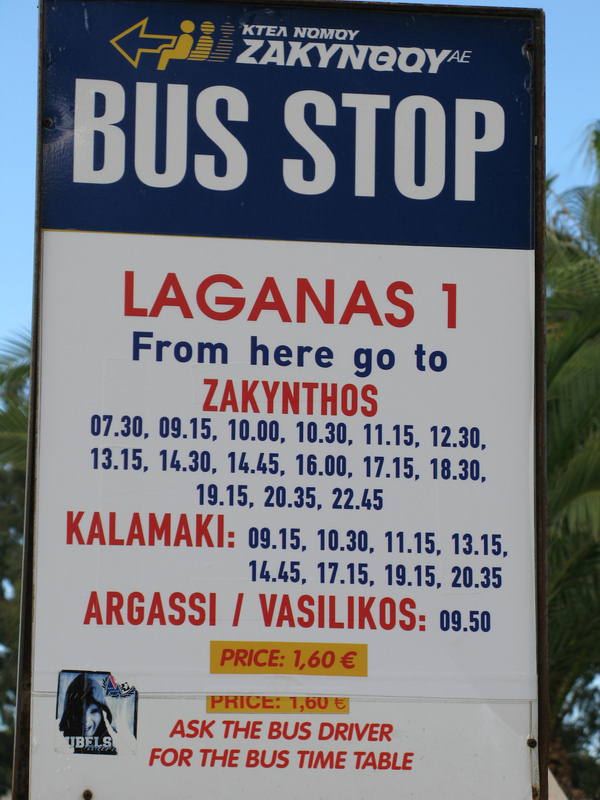 ---

+ Enlarge Map
Natalie Hotel

(Accommodation in Laganas)

Aleksandra R

Can anybody send me one photo from the beach ? I want to see the beach near Natali,im from Serbia help please :) bmarley_girl@hotmail.com
Jim G
could anyone tell me which tour operater is going to the natali summer 2009
or which book they are in
thanks all

Ben T

Nicola and Billiana work shifts there on the bar and thyre both lovely!

Happy hour there from 7:30 till about 11 normally as well! Always good for some pre-drinks!!!

Went from 22nd June - 6th July, had an amazing time would definitely go back - only to the Natali though!

Met some great people, Glasgow, Edinburgh, Birmingham, Bristol...will all be missed!

Yannis and Dennis...LEG-ENDS!!!

Roll on 2K9!
Pamela R

not sure who works in the bar - we never went as on arrival if was full of the greek family who own the place and the bar staff didnt look too happy so we went elsewhere.

nightlife is amazing!
Natalie C

Came back from zante on 30th june, had a mint time! These apartments are in the best location, right next to beach and 5min stroll from the strip. Whoever is going will have a wicked time
Jim G
could anyone tell me who works in the bar in the afternoon and at night time
thanks all

Jade L

Just got back from staying here on sunday, met a lot of really nice people would deffo go back!

A lot of nights that we will deffo not forget haha!

Martin You or Ben gpt bebo or msn??

x
Martin P

just got back from staying at the natalie apartments.......had a awesome time and met some wicked people, would reccomend it........YANIS is a legend!!!
10/10
Pamela R

I STAYED HERE 15-22ND JUNE 2008. APTS ARE SPOT ON, CLEAN, VERY SPACIOUS COMPARED TO OTHERS ON ISLAND. IDEAL LOCATION, 20 STEPS TO BEACH, SHORT WALK TO MAIN STRIP. I'D DEF GO BACK.
10/10
Pamela R

These apartments are right on the beach

All good clubs n pubs 2 secs away - next clubs are Zeros, Recues and Cherry Bay
10/10
Jim G
had a great holliday at the natali again met lots of friendly people thanks to dennis and helen and there family also elsa and a good bar lady nicki
10/10
Kate S

The Natalie was a wicked place to stay!! me n 3 of my mates went at he beggining of june!! Watch out for Dennis, proper ladys man!! lol !! Nikki who works behind the bar is a top girl!! Everone who stayed at the natalie wen we were there was really nice!! The rooms are really clean n the pool area is lovely!!! would definitly stay at the natalie again!!!

I miss laganas!!!!!

10/10
Johnny G

The Natalie Aparthotel is absouloutly perfect, it was my first holiday abroad on my own with my mates and i couldnt have wished for a better time. The people, the place, the drink (especially), the food. Even the weather, did not see a single cloud in Zante for a week. The hotel is only a few metres away from the beach, which makes a lovely walk to the strip stopping along the bars on the way through. Coming back from the strip in the early hours and watching the sun rise whist basically the whole hotel were swimming in the sea. If you go and have half as much fun we had you know you have had a amazing holiday. Just dont remind the owners of TJ!!!!

10/10
Fish F
Our holiday to Laganas, Zante was just amazing. 8 of us went, me (Fish), TJ, Little Johnny, Mike (Eugene), Neil, Buzz, Jon Duggan and Mark Saunders. We stayed in 3 different rooms in the Natalie Aparthotel, and I'll have to recommend this place for all those looking young, lively holidays. Everyone in the hotel was such a laugh, and there was such a good atmosphere about the place. Everyone got on so well! Overlooked by the best hotel manager ever, Dennis 'the Menice', the hotel was such a friendly environment to stay in. The rooms were fine, the pool was nice, the bar was pretty good with the services of a certain lovely Southend girl, the hotel was just right for us. IT WAS BRILLIANT. Plus, the bars and resturants were just a short stroll away along the beautiful beach. A perfect base for a perfect holiday.

10/10
Faye K

hi,

Stayed here may 2006 was fantastic. Danny Divito and lee evans were the best(well dennis and jimmy lol) it was my freinds 18th night of bar crawl and danny got us a cake and was great. First choice reps were fantastic would always book with them from now on. we were the 4 scottish girls were very loud got dressed up for bar crawl was fab i was the devil he he. Good Apartments and great island didn't have a boring day or night can't wait to go back! Aug 19th 2007 watch out!! xxx
Katie H

Hey Hey..

Me & 4 Girlies Are Stayin At Natalie On 26th June For 2 Weeks..

Anyone Else There!?

Katie

Check 2 Of Us Out Below...

P.S Zante Is Wicked Mate..4th Time I've Been...x
| | |
| --- | --- |
| Search for Natalie Hotel in all of JustZante & the Messageboard | |
More Hotels and Apartments in Laganas...

Acapulco Marinos Apts | Agrillia Hotel | Albatros Hotel | Alex Studios | Alexander Hotel | Alkyonis Hotel | Anastasia Beach Hotel | Andreolas Beach Hotel | Angela Hotel | Angela Hotel | Angela Studios | Aphrodite Hotel | Astir Hotel | Astir Palace Hotel | Atlantis Hotel | Blue Waves Hotel | Bluebell Hotel | Bona Vista Studios | Borsalino Studios | Bozikis Hotel | Cactus Hotel | California Hotel | Canadian Hotel | Castelli Hotel | Christina Studios | Dados (Jimmys) Hotel | Denise Beach Hotel | Derekas Studios | Dimis Hotel | Divina Studios | Dora Studios | Elite Studios | Ellenis Studios | Esperia Hotel | Eugenia Apts | Fantasy Apartments | Galaxy Hotel | Gardelli Resort Hotel | Garden Palace Apts | Gioie di Mare Hotel | Helen Studios | Hera Studios | Ikaros Hotel | Ilaria Hotel | Ilios Hotel | Ionis Hotel | Janno Beach Hotel | Karras Hotel | Kostas Studios | Laganas Hotel | Majestic Spa Hotel | Margarita Hotel | Mariana Hotel | Marios Hotel | Mediterranean Beach Resort | Megara Studios | Mon Repos | Must Hotel | Natalie Hotel | Nemesis Art Hotel | Olympia Hotel | Oscar Hotel | Pallas Hotel | Panorama Hotel | Paradise Apartments | Perkes Hotel | Pink Panther | Plaza Hotel | Portego Apts | Poseidon Beach Hotel | President Apartments | Prokopis Studios | Pythari Apartments | Razis Erieta Studios | Rose Club Apartments | Sarakina Apartments | Savvas Hotel | Sorrento Studios | Sunflower Studios | Sunshine Hotel | Tassia Studios | Trinity Hotel | Tzante Hotel | Villa Aliri | Village Inn Apts | Vivian Hotel | Vossos Hotel | Yakinthos Hotel | Zante Beach Hotel | Zante Doro Studios | Zante Park Hotel |