Zante Beaches

Laganas Reviews
---
Zakynthos Guide
---
Local Directory
---
WalkAbout

Street View Style Tours
---
Zante Maps
---
Laganas Taxis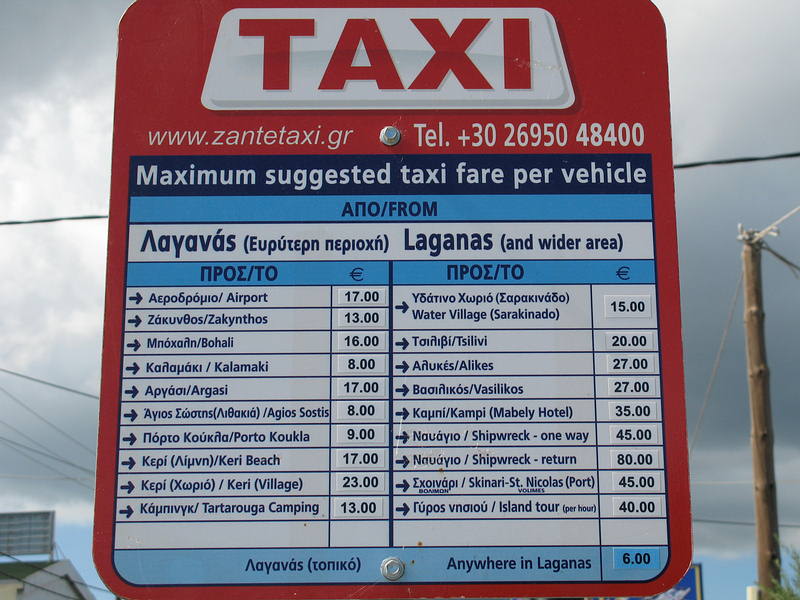 ---
Laganas Buses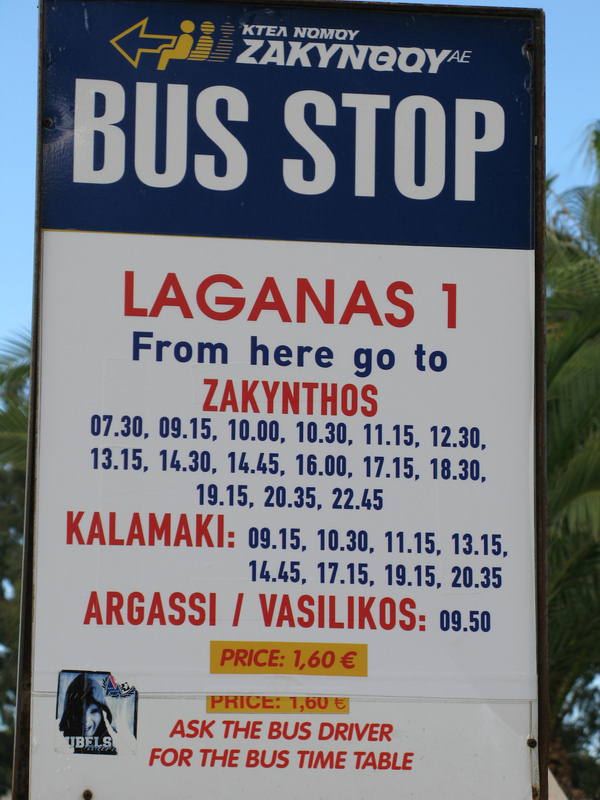 ---

+ Enlarge Map
Ilios Hotel

(Accommodation in Laganas)

Vicky R
THEY SAY MONEY CANT BUY YOU HAPPINESS BUT IT CAN BUY YOU A ONE WAY TICKET TO ZANTEEEEEEEEEEEEEEEEEEEEE
Vicky R
tHEY SAY GOOD GIRLS GO TO HEAVEN, BUT BAD GIRLS GO TO ZANTEEEEEEEEEEEEEE

10/10
Carla P
Hi i've stayed at the Ilios twice in 2002 and again in 2007 i also visited the Ilios again in 2009 whilst staying in Laganas.The Ilios is a fantastic place to stay for all ages, abilities and walks of life.It's clean well kept, friendly. Apartments are basic but spotless,but what more do you want when your on holiday?if you go on a holiday abroad you dont plan on staying in your aprtment the whole time or doing much cooking when the temp outside is 35+.

Mr Dennis and the staff work very hard to make peoples holidays enjoyable ones to remember. The snack bar serves good food for the money kids have plenty to do with facilities increasing every time i've been to the Ilios. The out door Barbeque is amazing value for money and a good local night to enjoy. We were hoping to stay at the Ilios last year we were all booked to go then my sister was diagnosed with breast cancer so we had to cancel hence why we had to stay elsewhere which was nice but not a patch on the Ilios.

My partner and i are hoping to arrange a trip next August 2011 to the Ilios with my step son and my two nieces to give them the holiday they lost last year. My partner and i love the Ilios and Zante fantastic holiday destination what ever your tastes.The only let down we had was Zante town it's self a big let down.

Jessica B
First time to laganas ,cant wait to see what its like flying out on the 27th of aug- 3 sept roll on the sun woowhooo!!!
10/10
Kathryn W

Hi Mr Dennis

We are coming back here 23rd May 2010.

This will be the 4th time we have stayed here.

Mr Dennis and his family are very friendly and make everyone very welcome. When we come back here it is like coming to see family.

The appartments are very clean, there is a really friendly atmosphere, people arrive here as strangers and leave as friends.

Can't wait to see you again on 23rd may.

Kathryn, Dave, Matthew and Tom (grandad).
Nick H

All these comments look good! 7 essex boys going end of june....anyone know the best clubs to go to?!
10/10
Jackie W

I stayed ilos apartments in August 2008. I loved it the Area it was in was just Perfect. Ten minutes if not less away from the beach and jus around the corner from the strip which is good to be away from all the drunking fools around. Food was georgous and so was the bar. usually we would stay out in pubs for the night but this bar was so nice we went out for a few and then we came bak to the bar at ilios. I loved it there and would difently stay there if i went back. And i will allways remember the woman behind the bar that would say please when you said thank you.

2/10
Carol G
Just back from zante after spending two weeks at the Ilios. Quite disappointed, don't get me wrong the island is beautiful but I was disappointed in the apartments. They were pretty basic and very clean however they were very noisey. It felt more like a club 18 - 30 and the bar was open until 2 2.30 in the morning with loud music until closing. I felt sorry for people with very young children. Although the place was clean it was a bit unnerving to see a rat running about!!! The worst part of the holiday for us however was the time you are put out of your apartment if like us your pick up time was 3.10 for a 5.55 flight you will be put out at 11.00 in the morning. We have never experienced this before and we felt this was a very long time to have to sit about and even if you tried to rest before going on the plane you could'nt as the reception area is joined to the bar so there was no quiet area. Don't get me wrong if you are lucky you may be able to pay for another room however the staff do not make this an easy option and there does not seem to be a set charge you can also be sent to another aprartment altogether!!!!! So very disappointing as I had read lots of good comments prior to booking.

10/10
Jenny C
love it here , would def come back the rooms r big and clean and staff are great and good food
10/10
Jo &
We have been going to Laganas and staying at the Ilios for the last 5 years. We are a family of 5, with the youngest being 8, we have had a great time at the Ilios. Everyone is really friendly. We have never seen or heard of any fighting or violence in Laganas, we would have noticed it if there was any as we always went down to the beach at night then along the main strip, with the kids. Yes there are quite a lot of young people, but they are just having a good time and not causing any trouble. We are there this year in July, and I am sure that you will have a great time.
10/10
Kevin M

We have stayed here twice now, the staff and guests are friendly and the whole place is spotless, ideally located too.
10/10
Trevor F

Have just got back from our second holiday at the Ilios and enjoyed ourselves as much if not more than last year. All the staff were very friendly and helpful and the apartments were always kept clean - we will definitely visit for a third time.
10/10
Marie W
we stayed in the illios in august 2006. it was that good were going back again this year.
Keith M

We have just come back from 2 weeks and stayed at the Ilios apartments,

the staff were great and very friendly and made you very welcome, really helped make our holiday great, thank you vicky, Tanya & mr dennis & harry the dog.

Keith Maclean & Family
Nat D

ive been 2 and in going again in june i luv maria cuase shes mad just lyk me and i really misss her and the dog harry
Laura M

I have just come back from zante with my partner.

Stayed at the Ilios aparments for 2 weeks, and i have to say it was wicked.

We had the best time ever.

The staff were amazing and so friendly, there was loads to do at the hotel and there were some great restaurants and bars round the corner..

Would definitly recommend it to anyone.
Emma G

we have just came back from 2 weeks at ilios had good time and met loads of nice people katrine martin abbie conor,michelle pichard aimee sean,ross alex corey a BIG HELLO from us also the staff was brilliant and maria was fantasic with the kids hope to see u all soon love carl emma abi and charley
Kerry & Laura

Single, Sexy & Scottish!!! Going to this hotel 20 Aug for 1 wk, anyone going at the same time? xx
Lorraine

Can you get a sunbed easily at the Ilios Apartments?
Kirsty

Ilios was wicked the owner maria is totally mental. the apartments are about 10 minutes from the main strip depending on how fast you walk or in are case some nights how drunk you were. i would deffinatley stay in the ilios again if i was to come back even if its next year.

wouyld reccommend the Ilios to any one hope you all enjoy it as much as me and my mates did. xxx
Jo C

Hi

There are 4 of us going to the Illios apartments on the 12th September and we can't wait. we stayed in Laganas 2 years ago at the Kalamaki end of the resort. I have been trying to find out since I booked the holiday the location of the apartments but cant find out where they are near. so can anyone help please.
Jo C

Hi

There are 4 of us going to the Illios apartments on the 12th September and we can not wait. We stayed in Laganas 2 years ago at the Kalamaki end of the resort. I have been trying to find out since I booked the holiday the location of the appartments but cant find out where they are near. so can anyone help please.
Jo &

JUST RETURNED FROM ILIOS AFTER OUR 4TH TIME THERE, HAD A GREAT TIME, EVERYONE AS GREAT AS EVER. WE WENT TO THE WATER PARK AND THE KIDS LOVED IT, WELL WORTH THE MONEY. MESSAGE FOR JESS, YES WE DO REMEMBER YOU, WE WERE THERE ON YOUR LAST YEAR THERE. THE KIDS ARE ALWAYS SAYING WHAT A GREAT TIME THEY HAD WITH YOU AND ANDY. WE HAVE SEEN ANDY TWICE SINCE THEN AND YANNIS. YANNIS LEFT SHORTLY AFTER YOU AND ANDY. TANYA IS NOW BEHIND THE BAR AND MARIA IS ENTERTAINMENTS MANAGER. VICKY IS STILL THERE AND EXPECTING HER FIRST BABY. GLAD YOU ARE DOING WELL. HAVE ATTACHED A PHOTO TO JOG YOUR MEMORY.
Trevor F

Just got back from a week's holiday at the Ilios. We found the position of the apartments was very good, in a nice, quiet, secluded area, but still close to the bustling night life. All the staff were friendly and helpful and the apartments were clean. Will definitely be going back.
Jess T

hey mario victor and everyone at ilios . remember me im jess i used to work at your hotel a few years ago with andy just wanted to see how you all are, and how things are going . and if anyone is reading this who was there when we worked there hey guys hope your all good. im living in gran canaria now. give me and email. who is the bar person now is it still yanni

love to ya all jess xxx
| | |
| --- | --- |
| Search for Ilios Hotel in all of JustZante & the Messageboard | |
More Hotels and Apartments in Laganas...

Acapulco Marinos Apts | Agrillia Hotel | Albatros Hotel | Alex Studios | Alexander Hotel | Alkyonis Hotel | Anastasia Beach Hotel | Andreolas Beach Hotel | Angela Hotel | Angela Hotel | Angela Studios | Aphrodite Hotel | Astir Hotel | Astir Palace Hotel | Atlantis Hotel | Blue Waves Hotel | Bluebell Hotel | Bona Vista Studios | Borsalino Studios | Bozikis Hotel | Cactus Hotel | California Hotel | Canadian Hotel | Castelli Hotel | Christina Studios | Dados (Jimmys) Hotel | Denise Beach Hotel | Derekas Studios | Dimis Hotel | Divina Studios | Dora Studios | Elite Studios | Ellenis Studios | Esperia Hotel | Eugenia Apts | Fantasy Apartments | Galaxy Hotel | Gardelli Resort Hotel | Garden Palace Apts | Gioie di Mare Hotel | Helen Studios | Hera Studios | Ikaros Hotel | Ilaria Hotel | Ilios Hotel | Ionis Hotel | Janno Beach Hotel | Karras Hotel | Kostas Studios | Laganas Hotel | Majestic Spa Hotel | Margarita Hotel | Mariana Hotel | Marios Hotel | Mediterranean Beach Resort | Megara Studios | Mon Repos | Must Hotel | Natalie Hotel | Nemesis Art Hotel | Olympia Hotel | Oscar Hotel | Pallas Hotel | Panorama Hotel | Paradise Apartments | Perkes Hotel | Pink Panther | Plaza Hotel | Portego Apts | Poseidon Beach Hotel | President Apartments | Prokopis Studios | Pythari Apartments | Razis Erieta Studios | Rose Club Apartments | Sarakina Apartments | Savvas Hotel | Sorrento Studios | Sunflower Studios | Sunshine Hotel | Tassia Studios | Trinity Hotel | Tzante Hotel | Villa Aliri | Village Inn Apts | Vivian Hotel | Vossos Hotel | Yakinthos Hotel | Zante Beach Hotel | Zante Doro Studios | Zante Park Hotel |