Zante Beaches

Laganas Reviews
---
Zakynthos Guide
---
Local Directory
---
WalkAbout

Street View Style Tours
---
Zante Maps
---
Laganas Taxis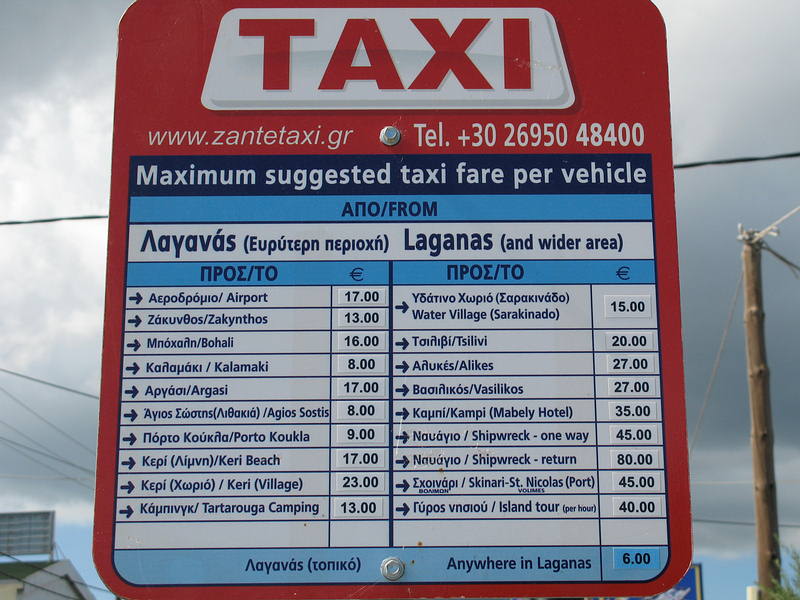 ---
Laganas Buses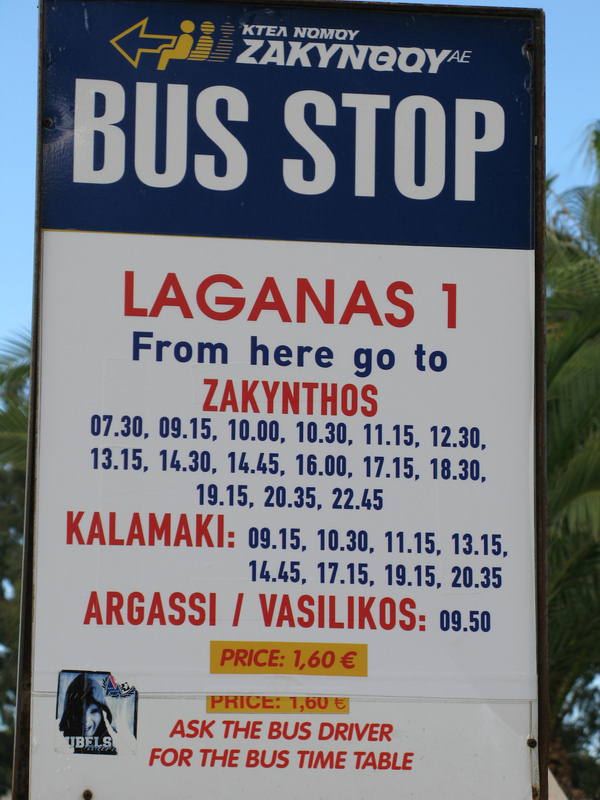 ---

Dora Studios

(Accommodation in Laganas)

Emma W

heyy guys,

i went zante last year(june), and the hotel was the biggest let down ever. okay we didnt pay that much but jesus it was like living in a hostel, worse actually.
the staff are horrible, our room was cleaned once, and we were there for two weeks, we had to go down and ask for stuff as the staff didnt do much, the bathroom is minging, the shower is like a tap and we had to let it run half hour before we had hot water. ohh and there was a dog at the start of the street and it bite a kid. basically what im saying is, it was the biggest piece of s**t. the worst hotel ive ever stayed in. pay for more a nicer hotel.

p.s the pictures on the website look nothing like the room itself.
Sho D

Hey guys!

Group of 5 of us girls heading to Zante and going to stay at Dora's! Anyone else booked up!? Were heading in August!

Any advice for nightlife? We want to be near clubs-one of our friends is a bit of an alcoholic so will need regular bar breaks!

x
Krystian P

hi

can anyone tell me how much i need to pay for air con in dora studios??

per day??

regards
3/10
Hannah M

am just back from staying in dora studios ... and wot a let down. it wasnt wot i thought it was gna be at all. we paid for air con and it didnt hardly work... plus didnt help the fact the air con unit was in the hallway and didnt cool the actually bedroom done. we stayed for two weeks and it was only cleaned twice and bin changed twice. ooh and dont ever break the mirror in the bathroom as they will charge u 30euros. i would defo go back to laganas but would never stay in dora studios.
Colleen B
just got back wow what a shock these apartments are down a long dark rd, room smelt mouldy, 3 break ins while we were there as its so isolated. owners and rep completely unhelpful,room was only cleaned once this you expect in zante but only havin the toilet bin emptied once is un hygenic.I have been 2 zante 8 times and the locals are fantastic people and laganas is a great place such a pity the doras has let it down
Ami

Dora Apartments can be found in the summer greek brochure for Cosmos Holidays. Direct Holidays also do the Dora Apartments as well.

Very close to the main strip and less than 5 minutes walking distance to the beach. Swimming pool and snack bar and very helpful and friendly staff.

Rooms are basic, but have everything you need to accommodate yourself for a weeks holiday.

Fantatic location for anyone wanting to be close to Lagana's night life
Can U Help?
Louise J
Hi - I am looking at Dora for August, and can only find it to book through On The Beach. Does anyone know anywhere else I can get prices from?? Cheers
Robert S

me and my mates r looking to go next yeasr just wondering what its like and if anyone been the dora studios what are they like thanks
Steve

Hi Amy,

Yea these appartment were spot on!! The location is quality ( 3 minute walk to Cocktail Bar) and the pool is really good. Just make sure you request an air condition room.

have fun if you go back
Can U Help?
Amy T
whats theses apartments like?? me and my m8 are thinkin of goin back out there on the 19th october or sumthin, whilst were on half term, cos we loved it so much in the summer lol so if u can help it would be great ooooo and esspecislly... how long does it take 2 get to the main strip?? can you walk? and how long does it take and how far from the beach thanx
Anne

hi boys,

howd the rest of your holiday go? i bet u missed us loads! its so s**t being home i had the holiday blues for ages after i got back, im already thinking of next years holiday! anyway hope uz are all doing good, u'll have to give us a shout if u ever come up to edinburgh x
Rebecca G

Hi I'm off to Dora studios on 10/08/06 I know someone has already asked if there is air con but I have looked & it doesn't mention anywhere if it does . Can anyone who's been let me know if there is air con or not . Thanks
Graham M

Hi Girls

7 lads from Ireland also staying in the resort. We are stayin at another apartment complex but we are friends of Stevie and the london lads so we may see you poolside!! So any of you been to Laganas before, what have we to look forward to?
Steve

Hi Erica, Yea really looking forward to our holiday (not long now hey?). How about you, must be getting excited now?? Two more of my mates have decided to come now as well (unfortunately for the girls in Zante, Kris is gay... can't mistake him, well built with blond spikey hair), so there are now 6 of us + 6 of my other mates from Dublin who are staying at another appartment .... really in the mood!!! Anyway, hope all is well in Sunny Scotland and look forward to seeing you all there x
Lee J

dora does have air conditioning but u have to pay for it.

heres a picture of the pool area

enjoy
Lou L

Can anyone tell me if the Dora studios have air-conditioning - cheers x
Becca T

hey, cant wait to go go laganas, heard its fab, me and ma mate are goin for 2 weeks starting june the 22nd! anyone no any bars to hit and the mint nightclubs? cos i wanna no where to go!

cye there if ya goin when we're are!

much love

beccataylor21@hotmail.com
Mark

Basic apartments that have everything you need, nice friendly staff. Excellent pool / bar facilites too.
Sally C

just got back and it was great. we would definately go again
Clare W
can anyone tell me are the dora studios next to the hotel australia as we are thinking of booking but not sure of the location would be helpfull if someone could email me clare.williamson@zoom.co.uk

also do the have a fridge need to keep drinks cold.

thanks.
Kelly E
Just got back, best hol ever! Appartments weren't the cleanest and very basic. But a great location and pool area very clean. U'll have a great hol!
Paul D
Has anyone been to the Dora studios recently ????

we are going in August and i would like some more info on the apartments..

thanks
Gill M
Never stayed at the Dora Studios but have been to Zante 4 times and I can tell you that they are just accross the road from the Plaza. The Plaza is behind the strip too but on the other side of the road. Hope this helps!
Can U Help?
Laura
We stayed in the dora apts way back in july 2000.
everyone was very friendly and we made friends with denia who was the daughter of one of the families. wed just like to no how shes gettin on. we were the girls from liverpool we did swop email addresses but we lost contact.
let us no how you are x x
Craig
First time visitors to Zante - apartment was small and basic, with very primitive cooking facilities, but who wants to be cooking on holiday ??
Cleanliness was ok, with friendly cleaner who came in every other day.
Pool great and pool bar ideal for drinks and snacks throughout the day.
Only a few minutes walk from Laganas' main drag, with plenty of choice for drinking and eating.
As we visited in mid September, it was just busy enough, without going over the top.
Apartments next door (Villa Spiros)looked nicer, but overall had a good time and would visit Laganas again.

| | |
| --- | --- |
| Search for Dora Studios in all of JustZante & the Messageboard | |
More Hotels and Apartments in Laganas...

Acapulco Marinos Apts | Agrillia Hotel | Albatros Hotel | Alex Studios | Alexander Hotel | Alkyonis Hotel | Anastasia Beach Hotel | Andreolas Beach Hotel | Angela Hotel | Angela Hotel | Angela Studios | Aphrodite Hotel | Astir Hotel | Astir Palace Hotel | Atlantis Hotel | Blue Waves Hotel | Bluebell Hotel | Bona Vista Studios | Borsalino Studios | Bozikis Hotel | Cactus Hotel | California Hotel | Canadian Hotel | Castelli Hotel | Christina Studios | Dados (Jimmys) Hotel | Denise Beach Hotel | Derekas Studios | Dimis Hotel | Divina Studios | Dora Studios | Elite Studios | Ellenis Studios | Esperia Hotel | Eugenia Apts | Fantasy Apartments | Galaxy Hotel | Gardelli Resort Hotel | Garden Palace Apts | Gioie di Mare Hotel | Helen Studios | Hera Studios | Ikaros Hotel | Ilaria Hotel | Ilios Hotel | Ionis Hotel | Janno Beach Hotel | Karras Hotel | Kostas Studios | Laganas Hotel | Majestic Spa Hotel | Margarita Hotel | Mariana Hotel | Marios Hotel | Mediterranean Beach Resort | Megara Studios | Mon Repos | Must Hotel | Natalie Hotel | Nemesis Art Hotel | Olympia Hotel | Oscar Hotel | Pallas Hotel | Panorama Hotel | Paradise Apartments | Perkes Hotel | Pink Panther | Plaza Hotel | Portego Apts | Poseidon Beach Hotel | President Apartments | Prokopis Studios | Pythari Apartments | Razis Erieta Studios | Rose Club Apartments | Sarakina Apartments | Savvas Hotel | Sorrento Studios | Sunflower Studios | Sunshine Hotel | Tassia Studios | Trinity Hotel | Tzante Hotel | Villa Aliri | Village Inn Apts | Vivian Hotel | Vossos Hotel | Yakinthos Hotel | Zante Beach Hotel | Zante Doro Studios | Zante Park Hotel |