Zante Beaches

Laganas Reviews
---
Zakynthos Guide
---
Local Directory
---
WalkAbout

Street View Style Tours
---
Zante Maps
---
Laganas Taxis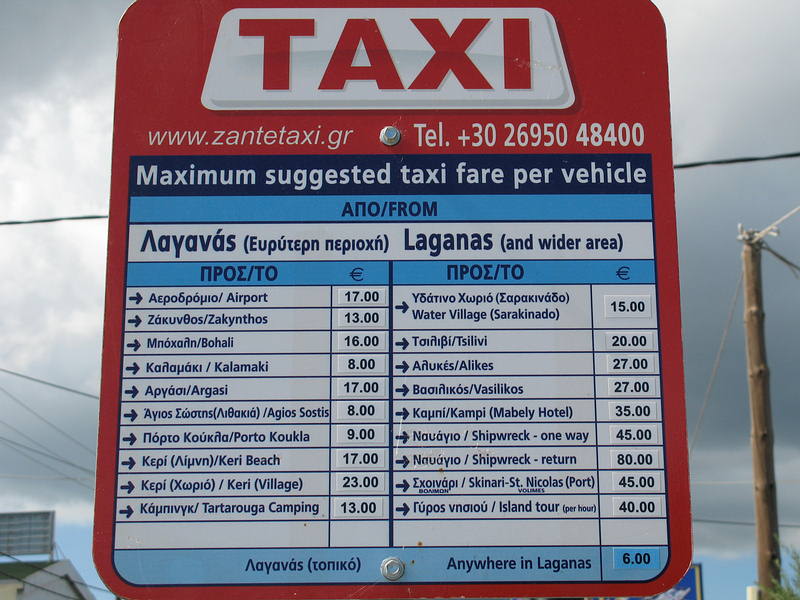 ---
Laganas Buses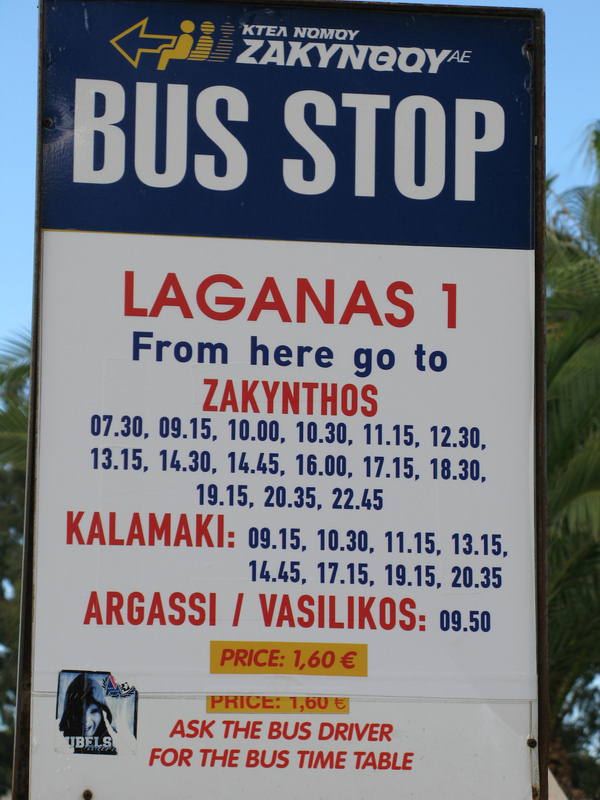 ---

+ Enlarge Map
Aphrodite Hotel

(Accommodation in Laganas)

Tara B
Hi - Lovely comments! Just about to book for 4th September, 2 questions: 32 year old too old for Zante?? (in my head I am 19!) Will the place still be busy at that date, or will it have died down (hope not, were on a man hunt lol)?? Thanks guys x
Kaily J
I read you cant take anyone back to your room... for a club 18-30 hotel that is stupid! I stayed at another hotel near-by a few years back and they just ask you paid for a nights stay for the person if you wanted them in your room. Anyone know if that is true?
Colin C
Hi all, which end of the strip are the apartments at? I'm assuming the top end, near Hotel Perkes (the apartments with the water slides) or Black and White club (as it was called when I was there last year.

10/10
Nicola E

all i can say is these apartments were amazing without a doubt so clean and spiros kristos and maria are amazing so nice and always up for a chat and a drink like its already been said on here buy them a drink and you ensured free shots all night i done it a few times ! me and my 6 friends are just back from staying there for 12 days and we loved it, the staff are so understandable and we did cause some drunken madness in that hotel, such as chasing rosters climbing the roof trying to jump in the pool, ripping the english flag of the wall and replacing it with a scottish one, but yet we still got on really well with the staff and will definatley be visiting them again :d, as for the walk to the strip its not an hour walk it just feels like it in the heat so i would advise a taxi during the day which is only 6 euros and walk at night, but me and my friends just got taxi's everywhere :p! zante 20011 was an amazing holiday and i miss it so much and i was only there this morning :(! one club you have to visit is rescue. i will definetly be booking up again for next year <3!xxx

Nicola M

ignore the bad review on this place. me and my girlfriend stayed here last year and had a great time. Yes it is a bit away from the main strip but it is only a 15 minute walk with bars all the way down. a taxi is recommended and they are dirt cheap! the good thing of being a bit away is if you fancy a night in relaxing you will not be annoyed by the music from the clubs.

the apartments are fantastic. very basic but they are spotless, clean and have everything you need.
the ower is fantastic. Mr Sparos will remember your name the whole holiday. he looks after your every need and if you buy him a drink he will serve you free shots all night!

The bar will stay open all night as long as there is someone willing to buy drink which is great!

On the strip i would recommend to everybody to vist Mamas place to get gyros and to visit the Relax bar. A great night is for sure.

any questions i will be happy to answer. Zante is fantasic and these apartments are great.

Lee C

Got back from Zanté on 19th June! Had a wicked time and enjoyed my stay at the Aphrodite. Cool family run hotel with friendly staff! It's not a 15 minute walk to the strip like some people say .. it's about 5 mins to the first lot of bars/restraunts and another 5 to get to ghetto club etc.. it's a nice walk down and i wouldn't say any of us felt nervous walking back up in the early hours because it's mostly well lit and there's always lots of people around. We didn't bother getting taxi's but i suppose you wouldn't wanna walk up there on your own (mainly because of the drunks stumblin back to their apartments at 4am haha! ) The hotel is still on the main road which can be loud sometimes with the motorbikes and quads, etc.. but to be honest, it didn't stop me going to sleep.

Rebecca T

Hey People...........

What can i say?... Wat a fantastic place..... went last year with sum mates in june and returning this june with the girls BRING IT ON!!!!! Stayed at ilios apartments last year was lovely and not far from clubs and resturants etc..... Staying at Aphrodite Apartments in june for 2 weeks cant w8!! Bit concerned about the distance to get to places ie the beach and the good old watering holes.. but me, loza, ruthy and hoey aint guna notice with all the alchol were going to cunsume mwahahaha

i wud recommend hiring a quad bike just remember ur driving licence or provisional... top quality fun gaurenteed.... also make sure you check out the big clubs and even wild cyotes as they do a dentist chair where u pay 10 euros ( i think) for litres of alchol to br tipped down your neck!!! Sound good? Hell yeh!!! Roll on June zante crew 2006

Jamie W

Four Mansfield Lads stayed there from the 19th June till the 26th June. We absolutely loved it. Only regret is that we stayed for 1 week. I could have cried when we knew that we had to go The apartments is about 15min walk from the 1st bar - Ledgends, which is quality.

I disagree with anyone who says its too far away drom the main strip as it is a proper pub crawl when you start from the top and work your way down.

ZANTE ROCKS MY WORLD!!!!
Julie B

Had a fantastic time @ the Aphrodie Apartments, Spiros is a legend absolutely fantastic host he made myself and my frind Sue feel so Welcome.The apartments are clean and tidy and the pool is really nice. I would recommend this location to anyone.
Lorraine R

Went for two weeks on 31st July. Apartments were ok. Had loads of washing nicked off the line and all spiros was worried about was his towels. Bit too far from the main strip. After I complained about the girls in the next room with tooting there quad bikes and generally making as much noise as they can. Spiros avioded talking to us. In the end I had to complain to the rep.
Rachel L

APHRODITE apartments were amazing, the atmosphere was great and the staff were great, everyone made you feel welcome, although the reps are to be seen for 5 mins in the time your there. Everything was perfect.

As i am TRAVEL ADVISOR i do reccomend this property!!!!!!!!!!! will get a great report!

Kate W

we stayed as a group of 14 ,2 sets of families we have 3 children we thought this appartment was very basic food ok although certain times of the day the water went off for about 1 to 1.5 hours and twice the electric went off not ammused when getting 5 people ready to go out also nothing apart from the pool for children to do, also if you are going as a family make sure when booking that your rooms are togrther as we had a very rowdy bunch of girls in the room next to us who went out at 10 oclock and returned on quad bikes at 5 and 6 oclock in the morning,beeping there horns and reving.there were alot of young groups who come in early hours of the morning on quads and moter bikes.
Melanie T

What an amazing place!! Spiros is fantastic (not sure about the free Ouzo he kept giving us though) :)

We had a brilliant time there and I would recommend it to anyone. We're going back as soon as we can......
Dave B
we stayed there in august last year and we really enjoyed it party of 10. spiros just couldn't do enough for you (the owner) only thing was the location i know it's a fair walk to the main town approx half hour but it's reallly good cause it's that far from the strip it's really quiet just what you need after a heavy night the bar's are really good just watch out for local's the dodgy sort (pickpocket's etc oh and the street urchin sellers they won't leave alone & and girls watch out for the little lad's urchins they try to grab any part of your body they can ) and the one's who just like to start trouble cause they know the rozzer's are gonna take their side if anything goes down.....
8 out of ten though going back soon as we can


Andy S

I stayed here with my girlfriend two years ago and it was our first time to Zante. With a thunder and lightning storm upon arrival followed swiftly by a mild earthquake before we had even got to the apartments, we were worried we had made a poor last minute choice. We were shown to our rooms by the hotel manager (nice chap) and we were pleasently surprised at how basic but comfortable it was. Our room was ground floor so our balcony area opened up into the small garden area which felt so relaxing of an evening. The room decor is just white with decent cupboards and beds which actually matched wuite well, which is unusual. About a hour later the rain stopped and we ventured out of our rooms to the pool area which was wonderfully kept and had a fantastic little bar area with tv, snacks and lovely cold beer. Its a very small complex but that just makes it much better as it was always quiet and the other guests seemed like decent people.

After a long and lazy day by the pool we went into the main town area. Yes its a bit of a walk but its a straight flat walk and doesnt really take that long. As you get nearer to the town you notice all the cheaper 18 - 30s apartments either side of the road and believe me, the walk is a small comprimise to pay when you see the state of some of these! Aphrodite Apartments appear to be 100 times better than any of these.

The road leads straight to the beach and all the bars and restaurants. It has a great Indian/Chinese and loads more plus plenty of bars. After your quiet days by the pool this will seem very lively.

All in all a really decnt hotel and one of our best breaks. Would have to look quite hard to beat the Aphrodite Apartments!

Sam
Hey everyone! - Me and 4 other guys from Scotland are going 21- 28th August to these apartments - Wondered who else is going? If you are then send me a mail or something!! - samuelgsmith@gmail.com




Can U Help?
Nick A
Hi, Can anyone let tell me how much it is to have air condition added in the rooms? Hotel guide says its available on arrival, just wondered how much it is? Cheers
Alex G

Were goin 21st July for 2 weeks, 8 scousers lookin for a laugh! Ne1 else goin to be there around that time? x
Can U Help?
Phil R
hi we,re goin to aphrodite hotel can anyone tell me if the aphrodite apartments are a different place we,ve heard that they are ?
Phill
We liked it so much we're going back for 2 weeks in August. Its a little far out of the main strip but taxi's are cheap (5-6 euros to anywhere) It's not luxury apartments, just the basics you need, but i don't think anywhere in Zante is quite like a 5 star hotel. Its very clean, serves good food, and has a bar that stays open as long as people are still there drinking. It shows films in the bar, so if you want a quiet night, or just something to do while your drinking before you head to the main strip its ideal. I don't see how anyone could have any complaints about it besides the fair distance from the main strip, but thats handy for when you actually want to sleep at night. All in all a great place, with very tolerant owners!
Can U Help?
Sarah
anyone stayin at the hotel not the apartments or kno anythin bout the hotel? stayin there 4th july for 2 weeks x
Me
ne1 stay between 18th an 25th jul?
Phill
We had a great time, stayed between 11th and 18th july, as far as i can remember, there was 16 of us, all lads, spiros was great, the clubs were good.... ISS!
Sam A
r u talkin bout the hotel or apartments paul?cos we went the apartments in july n it was the best holiday ever!n the food was lovely!dont b put off at all!
Amy N
well we are looking to change apartments now do u know anywhere that is good to stay???
| | |
| --- | --- |
| Search for Aphrodite Hotel in all of JustZante & the Messageboard | |
More Hotels and Apartments in Laganas...

Acapulco Marinos Apts | Agrillia Hotel | Albatros Hotel | Alex Studios | Alexander Hotel | Alkyonis Hotel | Anastasia Beach Hotel | Andreolas Beach Hotel | Angela Hotel | Angela Hotel | Angela Studios | Aphrodite Hotel | Astir Hotel | Astir Palace Hotel | Atlantis Hotel | Blue Waves Hotel | Bluebell Hotel | Bona Vista Studios | Borsalino Studios | Bozikis Hotel | Cactus Hotel | California Hotel | Canadian Hotel | Castelli Hotel | Christina Studios | Dados (Jimmys) Hotel | Denise Beach Hotel | Derekas Studios | Dimis Hotel | Divina Studios | Dora Studios | Elite Studios | Ellenis Studios | Esperia Hotel | Eugenia Apts | Fantasy Apartments | Galaxy Hotel | Gardelli Resort Hotel | Garden Palace Apts | Gioie di Mare Hotel | Helen Studios | Hera Studios | Ikaros Hotel | Ilaria Hotel | Ilios Hotel | Ionis Hotel | Janno Beach Hotel | Karras Hotel | Kostas Studios | Laganas Hotel | Majestic Spa Hotel | Margarita Hotel | Mariana Hotel | Marios Hotel | Mediterranean Beach Resort | Megara Studios | Mon Repos | Must Hotel | Natalie Hotel | Nemesis Art Hotel | Olympia Hotel | Oscar Hotel | Pallas Hotel | Panorama Hotel | Paradise Apartments | Perkes Hotel | Pink Panther | Plaza Hotel | Portego Apts | Poseidon Beach Hotel | President Apartments | Prokopis Studios | Pythari Apartments | Razis Erieta Studios | Rose Club Apartments | Sarakina Apartments | Savvas Hotel | Sorrento Studios | Sunflower Studios | Sunshine Hotel | Tassia Studios | Trinity Hotel | Tzante Hotel | Villa Aliri | Village Inn Apts | Vivian Hotel | Vossos Hotel | Yakinthos Hotel | Zante Beach Hotel | Zante Doro Studios | Zante Park Hotel |