Zante Beaches

Laganas Reviews
---
Zakynthos Guide
---
Local Directory
---
WalkAbout

Street View Style Tours
---
Zante Maps
---
Laganas Taxis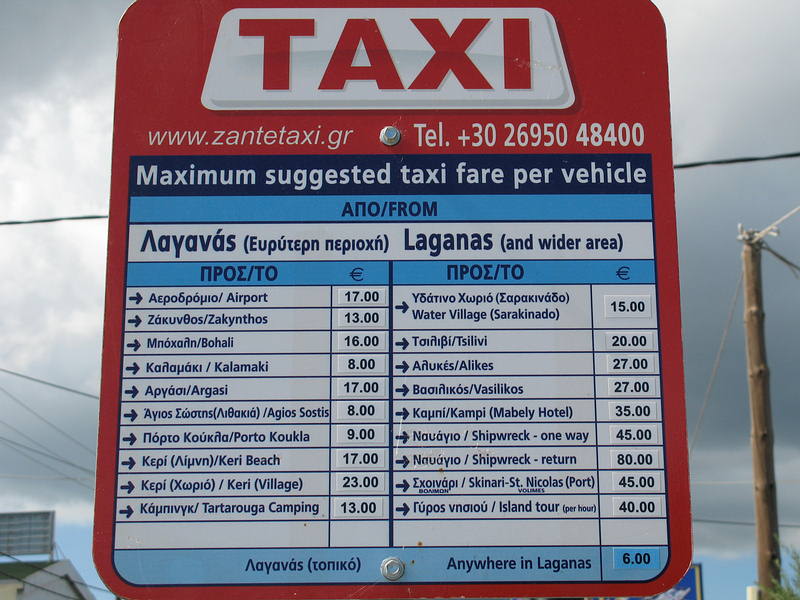 ---
Laganas Buses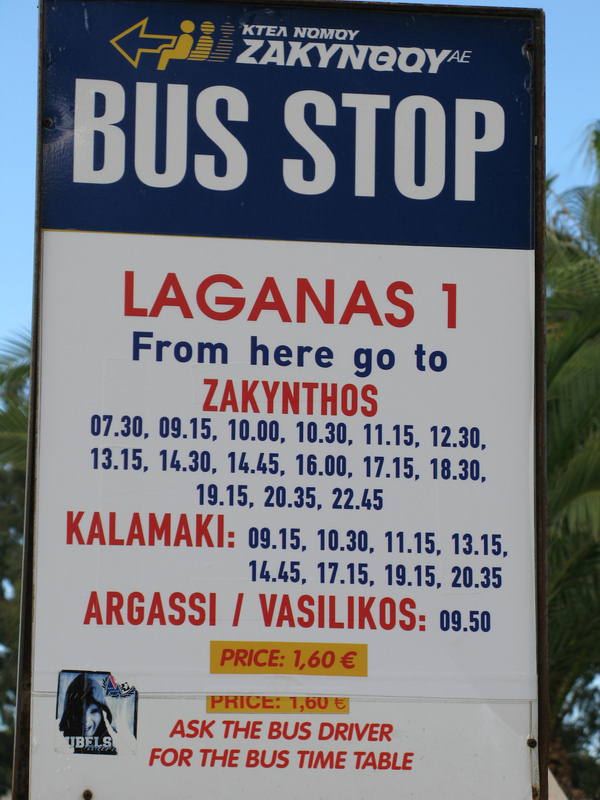 ---

Angela Studios

(Accommodation in Laganas)

10/10
Sam Mcowan
Hey everyone! Two blondies coming out on the 9th of June for two weeks! SO EXCITED! See you out there :)
Han W
Hello everyone! Me and 2 other girls booked this hotel today with Thomas cook! After hearing mixed reviews on the owner we were wondering if they took your passport at the start of your holiday as a bribe for paying the money if anythings messed up? If you have any suggestions of where and what we should do can you email me! We'd really appreciate it hannahjanewilliamsx@gmail.com July and August 2014!!!!!!!!!!
Tanny heney H
Me and my friend are coming out to laganas on the 6th June and wondered where's god to go... Add us on Facebook if ya want :) Tanny Heney :)
10/10
Liam W
HI all,

All my mates are going and i am planning on going last mintute ... literally 3 days after this post ... does anyone know what its like going from one hotel into another... e.g i am plannin on staying in the "ANGELA APARTMENTS" and my mates are in the "FANSTASY" they are both Club 18-30 and i was wondering if theres much problem going and to each others hotels ....



Josh R

Hi! Am josh me n my mate going to Angela apartment on the 9th June first time!! Add me on facebook!! Or ask for my number!! See yous all there :) Gonna be good!!
Cider R

off to zante in june on the 2nd for 2 weeks, buzzzzzzzzzzzzzzing 2k11.. can't wait for this experience, going to be one to remember, if your going at the same time please add me as i want to make this holiday the best, add me and we'll rock this place together! shannon widdall. add me on facebook please, or ask for my number.. LOL
Laura G

The angela apartments are RIGHT on the strip, you literally step out the hotel and you're there. it's about a 30 second walk to get to all the big bars like heros etc.

Tony was a legend, you do need to sneak alcohol into your room but it's no big deal just whack it in your bag. I'm going back to Zante and i would defo stay in these apartments again, too good!
Laura W

im looking at booking a holiday to zante in september, and i am wondering if the angela apartments is near everything? can someone give me advice lol as i have never been to zante before and not sure what to expect. i have been told the fantasy apartments are good, but its 18-30??

10/10
Gemma W

I went to Angela Studios, August last year and LOVED it! Would DEFO go back :)

Tony is lovely, obviously he's going to set rules, it is his buisness the hotel (his pride and joy) and he never set rules then the hotel would be disgusting!! The thing about no food or drink in your room is not true, you can't have alcohol in your rooom, but u just sneak it in a bag or rap a bottle of vodka in your towel. Think he just doesn't want riots in his hotel, and things getting broken etc! If Mario still works there (the night guard) Tell him Gemma says Hiyaa :D! He is lovely!!

Best place to go to start off your night is Pink Panthers straigh across from the hotel, It was 12Euros for a 2 hour free bar! And Karoke its amazing so much fun!! And Cherry bay is ace, right down the bottom of the strip like on the beach! Dancing on the speed boat and then chilling on a sun lounger at 6 in the morning is the life!

You will have a BLAST and don't worry about Tony he is nice, just be nice to him and don't be shy haha!!

Steph M

Alreeet (:

Going to Zante and staying at the Angela in July for a week, thought i'd check out some reviews and 2bh i'm slightly worried about this Tony guy aha! : ...and i've read that you cannot take food or drink into the hotel unless it's bought from his snack bar? Rubbish! Please tell me this isn't true D:

If anyone has been recently or whatnot please don't hesitate to put my mind at rest!

Ooh, and whats your favourite bar/nightclub if you've hit Laganas before?

Chat soon. x
10/10
Terri O

Was there at the same time as Mari and Lee, totaly agree. Never met anyone as temperamental as Tony, but he's funny with it. Would go back for definate.
10/10
Mari W

I Loved Staying at the Angela...Tony was AMAZING and so funny. Dont understand why reviews were so bad as i thought everything was great...would recommend. Georgia, Dennis, and the rep Stacy were all Wicked.

Thank you Angela Studios...will be visiting again!

Lee and Mari (Cardiff)
10/10
Lynn N

Been home from Zante for around 3 wks now and missin everythin about it even shotgun toni from angela! anyone goin there anytime soon dont worry bout tony he is a big softy really, gave me and ma mates free drink all the time and loved his 'scottish babes' ha! anna is awesome too

miss it sooooo much......
8/10
Emma P
Just got back from Angela Studios yesterday. had an amazing time - dont know what all the bad reviews are about people were great, lovely girl called Anna who works at the pool bar. Tony is nice too - not as horrible as people make out! its in the best location ever - right on the strip. would defo go back again.
loved it

Louise B

going to zante on sunday ( 16th aug) staying in angelas studious! dreading it, hope tony is not that bad! coz im loud as fuk and luv making a mess.. he can do one, ill make a mess if i like lol!! thts wot the cleaners are paid for!! im sure i will let u all know wen im back .... peace out hommies, looooopy in scotland ( edinburgh )
Dean O

Look, Shotgun Tony doesn't fear us, we are sure he is a top old bloke!


So roll on the 20th when me and Big C from just outside Glasgow come to rock things :P

HA!

8/10
Johnny C
got back from the angela few nights ago and i must admit the reports are much exaggereted. my party had 5 guys in it and it wasnt that bad. if your a group of girls its easier.

shotgun tony isnt that bad at all - we got charged 15 euro for messing up some towels with neon face paint but what can you do. he looks like your typical greek old guy who wears the same clothes each day (richest man on island??)

been on a lot of 18 30s and this one was the best.

the apartment is fairly basic but you CAN bring drink up to your room just be smart about it. first day we brought 12 cans of beer up and also a bottle of vodka (which we transfered into a plastic bottle) we drank it all the first nite and didnt even want to bring booze back to the room again until middle of the week.

you can smoke on the balcony I think, the pool is alright... about 2.5 euros a drink!

GEMMA if you want a pic of tony or more info email me at mrhousengarage@ntlworld.com

or anyone else who stayed there during 16th july - 23rd get in touch!!




Gemma W

i go to angela studios on the 9th august!

really looking forward to going to zante

but s**tting myself about going ot angela's! is it really as bad as everyone makes out it is?

someone has to get a picture of tony!

i'm dying to see what he looks like haha! i'm just going with my other mate kayleigh and where from scotland too so hopefully he likes scottish people haha!

the things that's pissing me off is the no alcohol in your room and the smoking ban

!! wtf you go on holiday to be able to enjoy yourself!

if anybody can make me feel better about this place please do it haha!!

7/10
Nina S

just got back from angela studios on the 6th july (yesterday)..

we are two scottish girls who are up for a laugh and were dreading coming to this hotel.. but the reviews are a bit exaggarated.. yes tony is a greedy b*****d and trys to charge you for s**t.

trick is to be nice, your nice and he likes you. we didnt have any probelms with him up until the last day when next door leeds boys made a mess of our balcony and he was trying to charge us for it!

there is a lovely guy called mario who sits up all night as his job. he absolutely hates tony but just does what he is told, but an absolute sweetie!! nicest apartments i had been in, compared to my pals apartment who lived in savvas!! (savvas = s**thole!!)

you don't get a shower curtain in any apartment!! apprently for that its a "vip" thing in greece! but you learn to cope with it!! and as for taking people back.......... everywhere makes you pay. its pretty much the same as everywhere else.

altho didnt like the whole "no alcohol in your room" rule as its supposed to be an 18-30s hotel!! butt.. nobody ever was there to question you, and we were never stopped with it.. soooo its not as bad as some have made out!! defos didnt spoil our holiday..

laaaaved it !! xxxx

1/10
Peter G

angela studios

the famous tony never sleeps and is out for your money!! he waits up all nite waiting for you coming back...just to see how he can make money off you!! the guy spoiled all the guys holiday, he charges you for everythin, 30 euros to bring ppl bak, 15 euros for bein sick, 20 euros cos his s**tty toilet broke, 10 euros for the fridge handle, 15 euros cos a girl got a bit of makeup on her sheets....and more!!

you book a self catering appartment yet you cant sit on ur balcony with a beer?? u cant buy a bottle of water from the super market and sit by the pool?? u gotta giv all your money to tony, or else he dont like you!!

dont book there honestly or change it asap!!!!


2/10
Danielle M

Hey I have just got back from the Angela Studios on Friday had a great holiday but hotel was awful totally put every1 off Zante. We got told to be quiet n go 2 bed at 11.00pm!!! this is meant 2 be an 18-30s hotel felt like we were in prison, far too many rules to cope with when your on holiday. You wernt allowed alcohol in your room. I actually got my bag searched by tony when I went the shop. Theres a big sign on the steps sayin no alcohol allowed in the hotel which blew down n give me the biggest bruize ever on my leg!!! Alls Tony said is go n get a free cocktail haha.

The lock on our friends door was broken when we got there and Tony charged them 250 euros!! Suncream stains on the sheets cost 15 euros each etc list is endless u only have 2 breathe n u get charged 4 anythin ha it was ridiculous. U had 2 get out he pool at 6 even tho the suns still blazin at 9!

U wernt allowed any1 in ur room becoz Tony will get charged by the tax man ha. On our last day our flight wernt till 6.30am, r coach picked us up 1t 3am n we got through out our room at 12 midday so we had all day with no access 2 a room, it was 50euro if u wanted 2 keep a room n that was only til 9pm n u were only allowed 2 in a room. we got a shower in r m8s room n Tony proper shouted at us!

Dont do any of the trips with ur reps there bad rip offs. Defo go to the white party it is amazing!!!

The hotel was a joke!!!!!!!! Apart from that had a great holiday n met some fab people who were stayin in touch with x

10/10
Pamela R

Angela Apts are at the other end of the strip from the clubs, they are just before Kalamaki Road. Directly across from the tattooist
Craig s

me dave ben adam liam n chris r home now got bac yesterday but dont want to b bac at work now its crap shotgun tony is a legend hes owns the zante police and is in the mafia so dont get on the rong side of him he owns just about everythin u look at out there lol.our rep matt is also a legend took alot of bollockings 4 us lol, the foam party was ace worth the money wud reckomed it to anyone. we wanna go bac already n only bin home a day, anyone who went during 18th of september n the 25th september add me on binters@hotmail.com P.S. seroiusly watch out 4 shotgun tony lol
Gemma B

Angela apartments was the best! Right in the middle of it all, Met loadsa mad ppl there, heard some bad reports about it b4 we went but it was al good!

Pototo place undeneath done the best jackets ever, n bonanza across the road does the best breakfast, was there every morning 4 my cuppa tea n brekkie.

Matt r rep was cool, got us paraletic! never been so drunk!
| | |
| --- | --- |
| Search for Angela Studios in all of JustZante & the Messageboard | |
More Hotels and Apartments in Laganas...

Acapulco Marinos Apts | Agrillia Hotel | Albatros Hotel | Alex Studios | Alexander Hotel | Alkyonis Hotel | Anastasia Beach Hotel | Andreolas Beach Hotel | Angela Hotel | Angela Hotel | Angela Studios | Aphrodite Hotel | Astir Hotel | Astir Palace Hotel | Atlantis Hotel | Blue Waves Hotel | Bluebell Hotel | Bona Vista Studios | Borsalino Studios | Bozikis Hotel | Cactus Hotel | California Hotel | Canadian Hotel | Castelli Hotel | Christina Studios | Dados (Jimmys) Hotel | Denise Beach Hotel | Derekas Studios | Dimis Hotel | Divina Studios | Dora Studios | Elite Studios | Ellenis Studios | Esperia Hotel | Eugenia Apts | Fantasy Apartments | Galaxy Hotel | Gardelli Resort Hotel | Garden Palace Apts | Gioie di Mare Hotel | Helen Studios | Hera Studios | Ikaros Hotel | Ilaria Hotel | Ilios Hotel | Ionis Hotel | Janno Beach Hotel | Karras Hotel | Kostas Studios | Laganas Hotel | Majestic Spa Hotel | Margarita Hotel | Mariana Hotel | Marios Hotel | Mediterranean Beach Resort | Megara Studios | Mon Repos | Must Hotel | Natalie Hotel | Nemesis Art Hotel | Olympia Hotel | Oscar Hotel | Pallas Hotel | Panorama Hotel | Paradise Apartments | Perkes Hotel | Pink Panther | Plaza Hotel | Portego Apts | Poseidon Beach Hotel | President Apartments | Prokopis Studios | Pythari Apartments | Razis Erieta Studios | Rose Club Apartments | Sarakina Apartments | Savvas Hotel | Sorrento Studios | Sunflower Studios | Sunshine Hotel | Tassia Studios | Trinity Hotel | Tzante Hotel | Villa Aliri | Village Inn Apts | Vivian Hotel | Vossos Hotel | Yakinthos Hotel | Zante Beach Hotel | Zante Doro Studios | Zante Park Hotel |