Zante Beaches

Laganas Reviews
---
Zakynthos Guide
---
Local Directory
---
WalkAbout

Street View Style Tours
---
Zante Maps
---
Laganas Taxis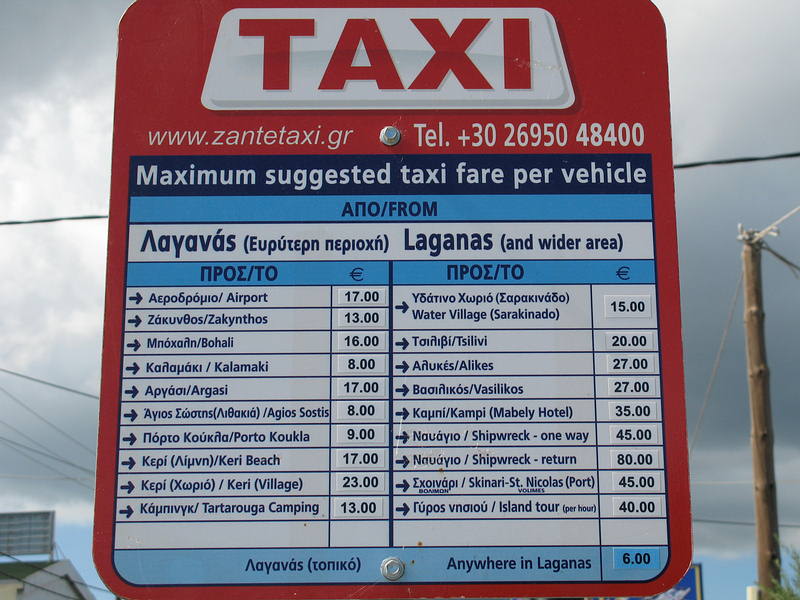 ---
Laganas Buses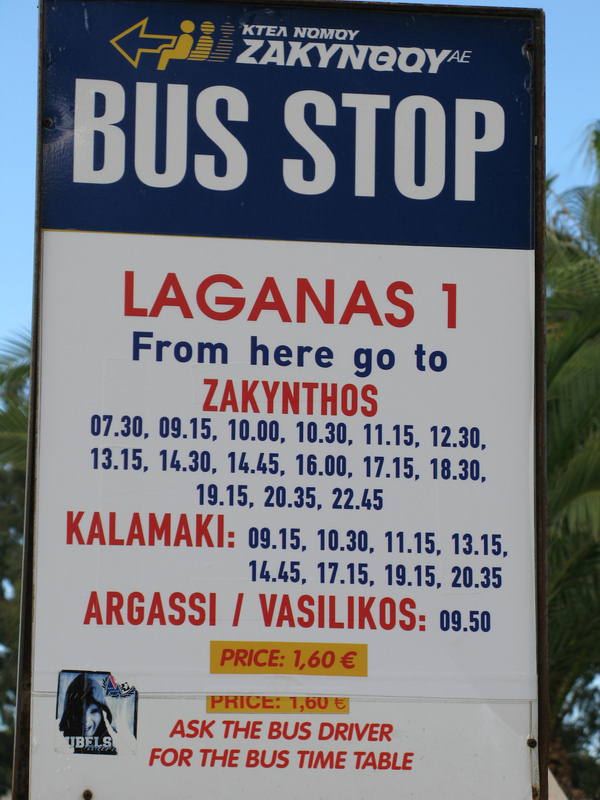 ---

Alex Studios

(Accommodation in Laganas)

5/10
Margaret K

Nice location, marble floors and corridors, clean pool, nice balconies
but -mattresses squeaky and so old they are all caved in, not comfortable to sleep on, very noisy
-if you count on wi-fi, forget it - almost never works
-poor drainage in toilets
-noise is truly horible at night, I would only recommend it for young people who spend the night out anyway.
-no blankets, so you get cold at night if you get optional a/c ( I do not count smelly old ones hidden at the top of wardrobe)
-rooms are very small, I do not see how they can accommodate 4 ppl as advertised- " studios" are misleading, rooms are just standard size with kitchenette squeezed in the corridor
-no shelves for clothes available, you have to keep your staff in bags- not good for a stay longer than 1 night.

Ioustina F
Hi, to all!

Since last year easyJet flights directly from London Gatwick to Zakynthos!

Ioustina

10/10
Dragana L

We just arrived from Laganas, we already miss all our friends from Alex studios!!! It was our best holiday till now!! We hope we'll be back next summer. Until then we send you a lot of kisses!!!

Jovana, Jelena i Dragana
10/10
Hans B

GUYS!!!!! I am still figuring out whether I will be able to come this year!! Ive been 8 times in a row and I miss being there!! If its not gonna happen this year, then DEFINATELY next year!! So Theo and gang... maybe I ll see you this month, otherwise be prepared for the Dutch invasion next year again!!!! Take care!! Hans Amsterdam

10/10
Diana J

Hi All,

Am sure many of you have had the same letter from Libra regarding the move from the Alex Apartments to the Dimis.

For those of you who have never been before, I can tell you honestly that the Alex Apartments are the best apartments to stay at. You are right on the beach - it is literally a two second walk. The bars and the main Laganas strip are five minutes from the apartments - although you do not have to worry about being kept up by noise as you will not hear any. The Dimis is the complete other end of the strip - we're talking at least a 20-25 minute walk to the beach. How Libra can maintain the Dimis apartments are "like for like" apartments compared to the Alex Apartments I'll never know. I've been going to the island for 8 years now and for those of you who stay at the Alex because of its location - you will no doubt be disappointed having to stay at the Dimis because these apartments are not on the beach, nor in close proximity to it. The Alex apartments have wicked rooms and the pool and snack bar are lovely, well maintained and very reasonably priced.

If you phone Libra, they will refund you the cost of the accommodation at the Dimis and you can then book direct with the Alex as we have done. Libra will let you keep the flights and should keep your transfers too. However, you may have to pay a bit more to stay at the Alex but its worth the extra Euros. If you email the apartments via the email address that the Alex Apartments have put on this site, then they will give you a rate and let you know availability.

You will not be disappointed at the Alex. We stayed there last year and it was perfect. Lovely people, lovely rooms and ultimately the best location.

Anyone having to speak to Libra - best of luck. Keep at them - and they will change it for you, albeit, maybe at a little expense.

Enjoy your hols everyone! The island is fantastic - your guaranteed a wicked time.

Katie B

Hi, we have also moved from staying in the Dimis to booking directly with the owner of Alex Studios and jus having flight only. Were still on the same flight we had from the begining its jus a extra £48 but wede rather pay this bcos we no the Alex is a decent and nice place t stay rather than stayin in some rat ridden brothel which is what the Dimis sounded like. So to all you others tha have been moved to the Dimis and arn't happy use should do what we have done.

We now can't wait for r holidayyyy

Were flying out the 13th july from Manchester, so anyone willing to start the party early with us werl most prob b at the bar bevyin it up so come join us for a drink haha

5 weeks 4 days

Wahoooooooooooo

10/10
Annaball

Dear all

Like you guys we had the letter from Libra , After battling with there customer services and then actually talking to some one there who was helpful , we decided to change our holiday to flight only with them and book privately with the Alex.

Although this will cost us an extra £50 quid each , to be honest i would rather have piece of mind that where we are staying is not so crazed 18-30's hotel where the reviews are coming back terrible . And withthe extra distance where the other hotel was it would be about the same in cabs for 2 weeks.

SO there is hope don't give up you just have to try and get around there customer services , Libra have just lots 3 customers who travel to the island every year ..

but at least we are back at the Alex

Anyone out there from June 22nd Mines a double LOl

Annaball xAx

Ioustina

Dear friends, sent us e-mail to mylaganas@gmail.com for direct booking (accommodation only).

And some good news: An new main road makes the approach to our apartments very easy.
No more "pull-suitcase" on the sand!

:)

Regards, Alex Apartments.
Katie B

Hi Stephanie read your posts, who did you book with cos same thing has happened to us and we dont wana stay in the dimis but when we priced other hols they were to dear. let me no pls thanks Katie x
Stephanie M

hey.

We sorted it all out with libra and cancelled are holiday, as they treated us like rubbish so they lost their booking. It took us 4 hours to get a full refund, which at first they were'nt going to do. We booked the same holiday with someone else for an extra £18 and a better hotel.

I hope everyone gets sorted who was in the same boat , or if going to the Dimis that it is not as bad as people have said in reviews.

Annaball

Hey all,

Me and my 3 friends are in the same boat, got our letter last Thursday. Flying out on the 22nd of June.

By all accounts The alex wouldn't sign the new contract , you think this would have been sorted before the 11th of may ( we booked last Oct) as we had an excellent week there in sept.

Have spoken with Libra and like everyone else got told nothing can be done and that it was in the terms and conditions. and that the dimis is a like for like as the Alex

I have however been on the phone to 18-30's to see if the Dimis is one of there's still, and they tell me they no longer have The Dimis with them which may be a slight saving grace to those with familes. I will not hold my breathe on this as they can all lie as good as the next .

I have to say that me and my friends also explained that one of us has an extremly bad back ( that is why we booked the alex) and we where offered a another hoel for an extra £1500. Yeah like that is going to happen.

Looks like will be going back to 1st choice next year.

Anna-Ball

1/10
Stephanie M

Hi 6 girls from newcastle were due to stay at the alex as well in july. We are also not happy, we got the same rubbish from Libra and are travel agent said they is not much they can do. The worst thing is the hotal the Dimis is horrible. The Alex was getting reviews of 10 the Dimis is getting 1. The reviews on hoilday watchdog say it all.

We were speaking to a friend that stayed there last year and she said its was even worse than you read about. She said it is horrible and un safe.

Ruined are holiday

Carl B

We too have this problem.....I have been told that it is due to 'contractual difficulties'.

I spent over two hours in my local travel agents, who are fighting this for me, but it doesn't look good.

Since we booked i have had the flight time changed, the flight provider changed, and now the hotel changed!! How is this possibly the same holiday i booked.

What annoys me even more is the letter came out after Libra knew all the 10 week final payments would have to be paid up!!

The Dimis is an 18-30 hotel. I for one am not happy. What i would like to know is whether families are being shipped out to this place aswell, or just us younger groups, who they think they can palm off.

Already rang Libra, who don't give a damn, and say they have reallocated us to identical spec accommodation. Hmmmm....The Alex is on the beach....The Dimis is 1km from it. The Alex is in a nice quiet spot...The Dimis is on the main strip!! How is this same spec!!!

Anybody else got this?? Again, flying out on the 13th from Brum.

Im ringing ABTA today. (The company that over see's holiday fair trading) and i will report back.

Adelle D

Me and my friends have received a letter today to say that we cant stay at the Alex studios and we have been relocated to the Dimis studios....

we are not happy with this change, our reason for change on the letter was "construction'.

anybody got an update on this??
Dave K

We too have just been told that we cant stay at the Alex, Libra had booked the whole hotel and has fallen out with the management... quite dissapointing as we've quite enjoyed it there in the past. We're booked from the 13th July and apparently they've relocated us to "Dimis Studios", a club 18-30 hotel (which we purposely tried to avoid) and looks moody to say the least!

Does anyone know which operator will be using the Alex instead this summer?? we're tempted to try and get a refund and re-book it possible.

Dave
Kerri L
just booked a hol 2 zante, n stayin in the alex studioslooking forward to it,seems like it has good ratings
10/10
Shell L

hey all,

just got back from laganas. It was brilliant. Alex apartments was great. Theo and family are friendly and very helpful.(and theos's son is the cutest little thing!) Rooms were basic but clean. The bar was well stocked, the food was good and reasonably priced. The pool/area was very clean. All staff are very friendly and even the night watchman alberto had his moments(personally I had no problem with him, however did hear a few stories whilst there). Located right on the beach and bout 2 min walk from strip, you cant ask for more. Only downside to location is the bus cant drive onto the beach unless very late at night therefore u have to carry(or drag) your luggage along beach. I had an excellent time and would recommend alex apartments to anyone. Enjoy ur hols!!!
Emma R

where abouts in london u from boys???x
10/10
Stuart J

Alex Studios sounds spot on, they'll be 6 lads from London there on the 5th August too! I'm counting down the days... let's get ruined!
Brad M

well i suppose we will see then, u girls have no chance.lol

suppose we will see u at the pool side

if you hear us, theres no doubt u wont then give us a shout

we have a lad with a great big ginger afro so if you see him then thats us.lol
Shaz M

Hay Everyone! Just writing to say me and 3 of my mates will be staying in the apartments from the 5th till the 12th of August,just seein if there will be any sexy guys there to show us around haha.its our 1st girly holiday so we all cant wait, heard nothing but great things about the area and the apartments and really hope it lives up to its expectations. if you will be staying in the apartments around this time message me on shaz_mc_1@hotmail.com

cheers luv shaz x x x x x x
| | |
| --- | --- |
| Search for Alex Studios in all of JustZante & the Messageboard | |
More Hotels and Apartments in Laganas...

Acapulco Marinos Apts | Agrillia Hotel | Albatros Hotel | Alex Studios | Alexander Hotel | Alkyonis Hotel | Anastasia Beach Hotel | Andreolas Beach Hotel | Angela Hotel | Angela Hotel | Angela Studios | Aphrodite Hotel | Astir Hotel | Astir Palace Hotel | Atlantis Hotel | Blue Waves Hotel | Bluebell Hotel | Bona Vista Studios | Borsalino Studios | Bozikis Hotel | Cactus Hotel | California Hotel | Canadian Hotel | Castelli Hotel | Christina Studios | Dados (Jimmys) Hotel | Denise Beach Hotel | Derekas Studios | Dimis Hotel | Divina Studios | Dora Studios | Elite Studios | Ellenis Studios | Esperia Hotel | Eugenia Apts | Fantasy Apartments | Galaxy Hotel | Gardelli Resort Hotel | Garden Palace Apts | Gioie di Mare Hotel | Helen Studios | Hera Studios | Ikaros Hotel | Ilaria Hotel | Ilios Hotel | Ionis Hotel | Janno Beach Hotel | Karras Hotel | Kostas Studios | Laganas Hotel | Majestic Spa Hotel | Margarita Hotel | Mariana Hotel | Marios Hotel | Mediterranean Beach Resort | Megara Studios | Mon Repos | Must Hotel | Natalie Hotel | Nemesis Art Hotel | Olympia Hotel | Oscar Hotel | Pallas Hotel | Panorama Hotel | Paradise Apartments | Perkes Hotel | Pink Panther | Plaza Hotel | Portego Apts | Poseidon Beach Hotel | President Apartments | Prokopis Studios | Pythari Apartments | Razis Erieta Studios | Rose Club Apartments | Sarakina Apartments | Savvas Hotel | Sorrento Studios | Sunflower Studios | Sunshine Hotel | Tassia Studios | Trinity Hotel | Tzante Hotel | Villa Aliri | Village Inn Apts | Vivian Hotel | Vossos Hotel | Yakinthos Hotel | Zante Beach Hotel | Zante Doro Studios | Zante Park Hotel |