Zante Beaches

Argassi Reviews
---
Zakynthos Guide
---
Local Directory
---
WalkAbout

Street View Style Tours
---
Zante Maps
---
Argassi Taxis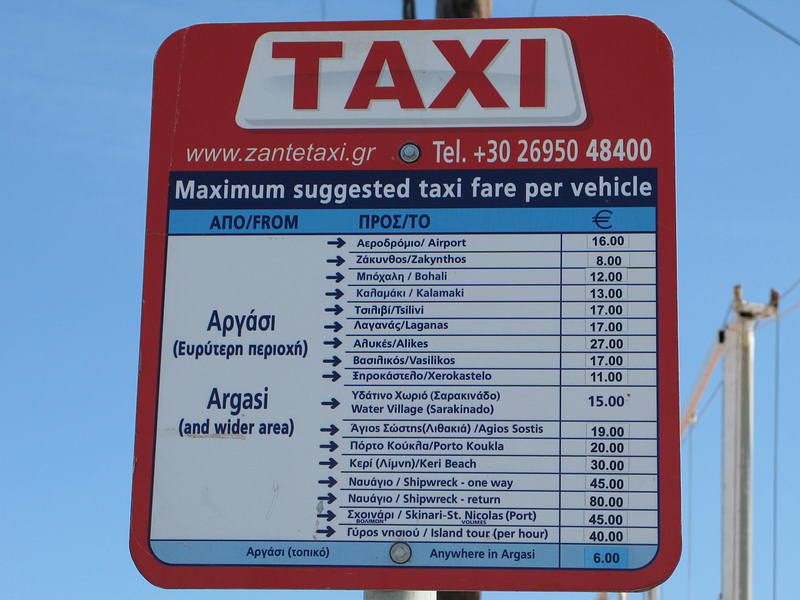 ---
Argassi Buses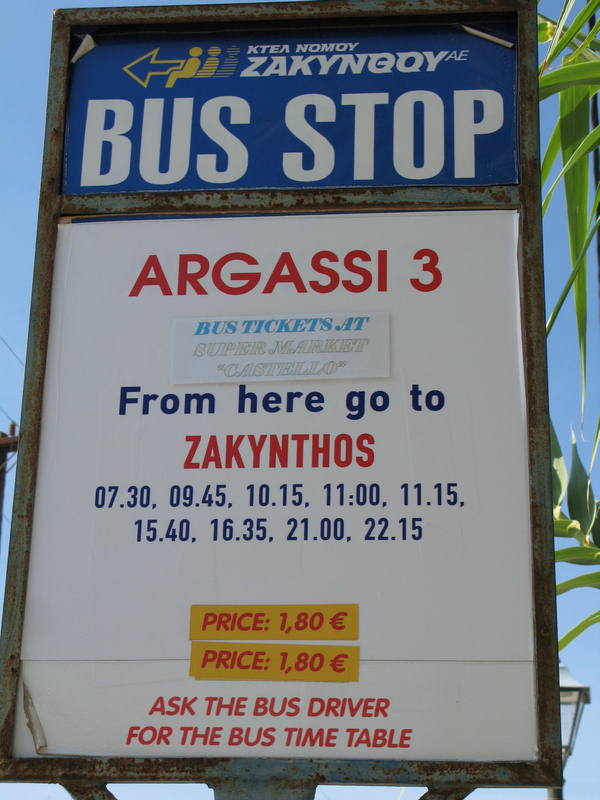 ---

+ Enlarge Map
Piccadilly

(Restaurants in Argassi)

10/10
Daniel B
Visited twice and the food, the atmosphere (exept for the mosquitos) and service was superb both times. I strongly recommend the Lamb Kleftiko! Thank you for good memories to bring back home to cold and rainy Sweden.

/The nice couple

Dawn C
Was given a voucher to eat here as our plane had been delayed . As soon as the voucher was handed over, treated like a second class citizen. One Greek salad between 3 adults, and before we had finished our salad the main course was brought out and literally dumped on the table. Cold chips and chicken swimming in grease. Just got up and left everything. Wouldn't go back there under 'normal' circumstance.
10/10
Stella S

Ate here twice and enjoyed our meals on both occasions. We sat on the grassed area on the first night next to the fountain (very romantic!) and then on the terrace the 2nd time (less romantic as we had our 16 year old son and his two friends with us on that occasion!).

Excellent choice of food and the service was very good on both occasions.
10/10
Pete D
well ate here again a few times and the service and food were top class,

we will see you again in september.now why would an englishman eat vienna schnitzel in greece,because its damn tasty at the picadilly.thanks guys
8/10
Neil P
Had a good meal here. Service was quick and friendly. Beef Stifado for main was lovely. Careful where you sit, though. When the wind changes, the fountain tends to spray half the restaurant (which, I suppose is quite welcome on a hot day.)
10/10
Holly R

Yai su kalispera guys,

I back in crazy uk. I love the food love the service

Your all great i know you think ill be back well if i do come on hols i want a nice chilled frappe'. Will always love zaknythos as you all know.

Take care Hope your children are ok.

Kali sas mera

Holly x x x x
M D

Food good, service excellent, white wine good after a few drinks.
Donna

We liked it , the service was always good, the waiters polite and the food was ok.
Andy B

We ate here on our very last night and it was the best meal of our holiday.

Great food, friendly service and good price.
Andrea

Would not recommend this restaurant at all. Every part of our meal here was disgusting and the service was not much better. I would avoid it, even if you are tempted by the 10% off.
Melanie P

service was slow once seated but it was very busy. food was lovely, had to ask 3 times for the bill, but still glad i ate there.
Carole P

The service was terrible, still waiting to be asked if I wanted dessert. The food was average and the ingredients did not reflect the description from the menu. I certainly was dissapointed and would not recommend it .
Old M

Ate here on our first night, very tasty stuffed pork roll. Recommended.
Jade T

Good!! The service was a bit slow but the food was excellent. Their is a good choice- Greek and English! If you stay in the Katrina palace hotel and studios it is good as you get 10% discount. It is worth a try.
Jon E

Food is fantastic, waiters are friendly and price is excellant loads better than others in Argassi. Still as nice as we remember from previous years
Claire G
We ate at the Picadilly 4 times in 2 weeks and loved it everytime. The service was excellent and the food superb. I would highly recommend the stuffed peppers and spicy cheese dip to start, any of the pasta dishes which were always cooked prefectly, and the pork roll is to die for!!! Definately the best restaurant we ate in in Argassi and would highly recommend it to all, 10 out of 10!
Fritha S

hi guys looking forward to seeing you in oct,cant wait love fi and steve.xx
Richard S

only ate the once here but the service was top notch happy smiling waiters and the food was very tasty aswell nice atmosphere and always busy (good sign) well worth a visit
Declan M

We ate at the Piccadilly once over our hols. Thought it was ok, nowhere newar as good as Granada or Ethnic. The food was ok, without being memorable. Nice atmosphere with the water fountain, but not a place I would rush back to.
Carrie
what can I say??! we had a FABULOUS meal here, beautiful tranquil setting, fantastic service and nice relaxed atmosphere. 3 gorgeous greeks waiting on us - 1 to lay the table, 1 to take our order and 1 to pour the (PERFECTLY chilled!) drinks - and each of them as delectable as the food they served!! mmm, mmm, mmmmmmm!! it was tres busy too (always a good sign) and no-one waiting outisde to drag you in off the streets - which can be a rarity in itself in Argassi! thoroughly recommended by 3 picky Welsh eaters!
Fritha S

THE BEST WHAT MORE CAN I SAY,U HAVE 2 VISIT THIS PLACE, U WILL NOT BE DISSAPOINTED.10 OUT OF 10 X.
John F

I had the Chicken Diavola - Ablsolutley Superb meal!!! - I only wish I had the Piccadilly recipe

The dancing fountain also added to the enjoyment of a fantastic evening

If you are staying in Argassi, this restaurant is not to be missed.
Lyndsey

Had a lovely meal here, the oven baked lamb and the chef's special pork were both lovely.

Christine M

After hearing SO much about how good this resturant was, my husband and I decided to try it - it was even recommended by a local........

It started off OK, the waiter was sweetness itself, the starter was exceptional and we looked forward to our main course - I had decided on the local dish of Kleftiko which was very well presented until, a couple of bites into it, I bit on something hard, I naturally assumed (as you would) it was a piece of lamb bone - no big thing I thought and proceeded to take it out of my mouth, it turned out ot be a small tack (yes a small nail). I was horrified as were onlookers. I called the waiter who'd taken our order over and told him what had happened. I watched him go over to the counter, talk to the 'head honcho'(?) who came over to us and told me that 'they don't use that sort of thing at this resturant and that I must have put it there myself.' I was horified and VERY upset.

The staff at this resturant are a disgrace to to the Greek poeple on the Island, they turned from smiley friendly people to impolite, agressive and very rude. All I really wanted was for him to say he was sorry and replace the meal. DO NOT USE THIS RESTURANT... No one at the hotel we were staying at did atfter this epsiode and as we were leaving I heard a holidaymaker telling another holidaymaker who'd just arrived what had happened and not to use it either!!!

Word travel fast!!

Fritha S

fantastic again, this is by far the best resturant in argassi,all the lads love a good laugh and make u very welcome.u must give it a try.10 out of 10 alwaysthank u once again 2 u all and keep everything crossed, we may c u in oct??????? (to work!!)lots of love to yannis,babis and all the staff,fritha and steve xxx
| | |
| --- | --- |
| Search for Piccadilly in all of JustZante & the Messageboard | |
More Restaurants in Argassi...

24-7 | After Creperie | Athina | Blue Blue | Dionysos | Double | Edem | Elena | Erato | Ethnic | Flocas Cafe | Granada | Green Frog | Gusto | Gyropolis | Ilision | La Dolca Vita | Palmyra Restaurant | Palos de Moguer | Papillon | Peppermint | Piccadilly | Poldos Place | Portokali | Poseidon | Rubys | Sala Ristorante | Simply Greek | Snack Academy | Stars | Street Bakery Cafe | Target Bar Taverna | Three Brothers | Yamas Tapas Bar | Zorbas |