Zante Beaches

Argassi Reviews
---
Zakynthos Guide
---
Local Directory
---
WalkAbout

Street View Style Tours
---
Zante Maps
---
Argassi Taxis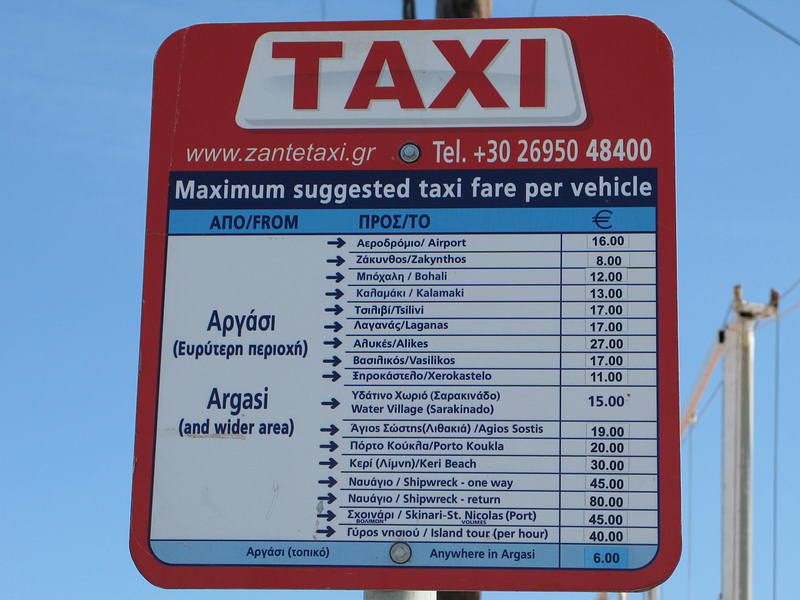 ---
Argassi Buses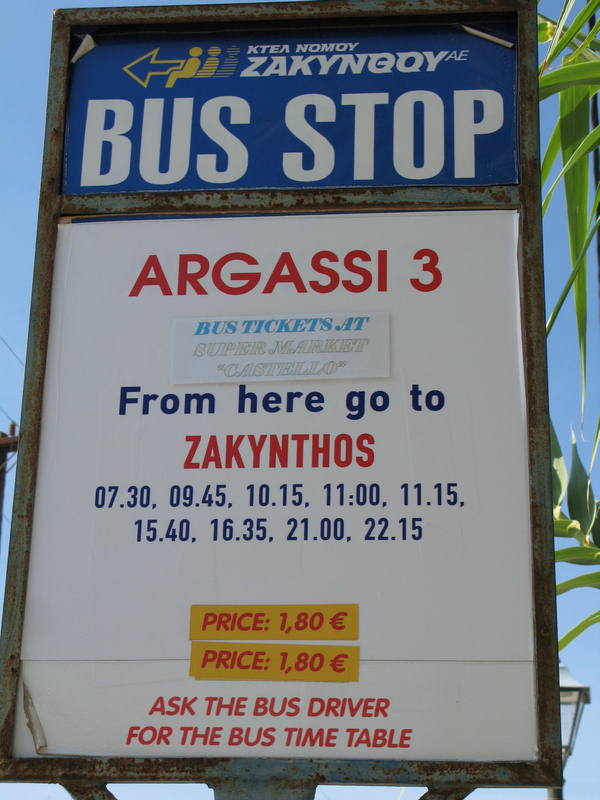 ---

+ Enlarge Map
Ethnic

(Restaurants in Argassi)

10/10
Lesley C
I always start my holiday with my family in Ethnic and have never once been pushed out of the restaurant. When it has been overly busy Gina has asked people to have a drink in Artemis until a table is available.Gina be warned the gang will be with you soon. Table for 6 at 7.30 on June the 4th. See you soon. X

5/10
Iain T
May 2013 - I don't know how old previous comments are because this restaurant is now run by an Australian family (a mother and her sons). The food in this restaurant is certainly amongst the best in Argassi but, despite trying it on the second night of our holiday, we only ate here the once during our 10 night stay as we did not like the way we were virtually pushed out of the place as soon as we had finished our main course. Whilst we can understand the wish to turn tables round, as the place is quite small, the mother needs to take lessons from her sons on how to do this. Heaven forbid you might wnat time to finish your drink once you've finished eating. There are plenty of alternatives in the town where you can have a relaxing and enjoyable evening without feeling you're in their way.

10/10
Alfa

Lovely place

Ate here last week & the spit roast stuffed pork was the best meal we've had in Argassi, really nice & moist. Gina & Tania are really nice people & very friendly, giving the place a really nice atmosphere. All the food & drink was excellent & at a good price. Its best to book your table if you definitely want to get in at a particular time as its quite small & gets quite busy at times, if you want the popular dishes such as the spit roast dishes its best to get there early or pre-order as they sell out & its all freshly prepared so in true Greek taverna style when its gone its gone till tomorrow
10/10
Alan S
Has to be the best restaurant in Zante .Gina &Tania make you feel @ home as soon as you enter . This is 5 * dining ..............

10/10
John L
looking foreward to seeing you gina&tania will be there in sept for 2 wks have a table ready for us. love from John & Georgina x
10/10
Denise W
Hi Gina and Tania and everyone,

arriving 3rd September. Can we book a table at our most favourite restaurant ever for 8pm. Have been thinking of you all since we left last year.

Ethnic Chips, Chicken and Lamb Mix and Ethnic Salad all to die for.

Mark and Denise
7/10
Dave R

The last restaurant we ate in and one of the best. Very small but it had a nice vibe and the staff were very good. Food very good and of a decent size - ie not piled high with chips and rice. I had chicken fillet wrapped in haggis which was very nice although I reckon the fillet was "reformed".
Alana C
awesome restaurant, good food, reasonably priced, waitresses are lovely! best steaks in argassi

10/10
Linda P
Went early this year to Zante spent several evenings at Ethnic as the food is delicious her stuffed pork from the spit is to die for! Nice to see Gina and gang again wonderful place anyone going there will not be disappointed with the food and service and Gina's Australian/greek sense of humour!! Linda & George
10/10
Kenneth S

We had the best holidays ever in Argassi.

And the food at ETHNIC is the best in Zakynthos.

What ever you order, it´s the most

delicious

you can have.

Jacks birthday really sat a mark in our hearts.

Lovely regards from us to you Gina and your family...

Birgitta & Kenneth
10/10
Kenneth S

... and Please find these medical desserts in the menú.

Love

Birgitta & Kenneth
10/10
John M

this is the best food on zante this famliy run restaurant good food thank for looking afther us if you are in asgassi go and eat at ethnic from the 3 boys that was on holiday in july 5th to 12th in this restaurant all the time she is like your mum rating out of 10--it would be 100 per cent
10/10
Paul K
food brilliant prices brilliant my fiancee had the beef steak in pepper sauce omg wat a size lol took her about 30 mins 2 eat it all this place just gets better and better cheers gina hun
10/10
Geraldine F

First thing we do when we hit argassi is book a table at Ethnic,,

Great restaurant,, The rack of lamb is to die for,, and gina and gang are the bizz
10/10
Lauren D
The best place to eat in argassi, hands down. I had chicken wrapped in lamb haggis from the spit, and it was mouthwateringly delicious.
we were so excited to go back to eat there on the last night of the holiday, but it was closed we were heartbroken.
but there will be plenty of time to visit when i return to argassi next year, hopefully :)
love love love ethnic. Honestly, it will not let you down.


10/10
Les

After several attempts in previous years we finally managed to get in this time. It was late night & a lot of the menu had been sold out so we both had stuffed pork off the spit. It was lovely, the service was brilliant, I now know what we've been missong & can see why everyone raves about the place. We'll certainly be going again, hopefully soon
10/10
Paul K
fantastic food fantastic prices and our very gina is fantastic as well tops up gina hun c u in 2 weeks
10/10
Robin G

went twice to ethnic was fantastic well worth the money

and the amount of food you get u wont need breakfast the

next day.

always busy doesnt matter what time of night you go at

and you may have to queue.

staff very very friendly after your meal you get a free

hot drink tea or coffee.

worth a visit
10/10
Diane S

Had an amazing meal at ethnics with my family and dennises family from artemis.Amazing starters and main course.The food was beautiful and fresh.Thank you gina.xxx
Les

This place must be good

We tried to get in a few times during our visit in August & each time it was full with people waiting outside for tables. We tried at different times of the evening & even late at night it was busy

We'll just have to keep trying, we've heard such good reports that we must try it
10/10
Sue B
Hi Gina, Tania and Max - well we are back home again and missing your amazing food already! As always the food, service and attention was amazing - such a wonderful welcome each time we visited (and that was every other night!!) - we can't wait to see you all again next year - have a good rest after the end of the season. Chicken and Lamb Mix was wonderful! By far the best restaurant in Argassi!! Much love Sue & Tony Brandwood xx
10/10
Stephen P
just came back from agassi.great meal and service went to ethnic twice would defo reccomend
10/10
Billie M
Just got back from argassi today 21/08/08 and by far ethnic is the best restaurant in argassi, i would recomend the pork or chicken off the spit, t-bone steak and especially the chicken and pork haggis. Gina is a great hostess with the mostess.
10/10
Martyne K

Just got home today after 2nd year on trot to Argassi. Ethnic is worth the visit. Great food and good value 4 money. Gina and the team are great they will bend over backwards for u. Missing the food already.

Martyne and Del
10/10
Elaine M
Great food, great atmosphere, Gina lovely lady and looks after her guests very well. Always worth a 2nd and 3rd visit.

Gina
| | |
| --- | --- |
| Search for Ethnic in all of JustZante & the Messageboard | |
More Restaurants in Argassi...

24-7 | After Creperie | Athina | Blue Blue | Dionysos | Double | Edem | Elena | Erato | Ethnic | Flocas Cafe | Granada | Green Frog | Gusto | Gyropolis | Ilision | La Dolca Vita | Palmyra Restaurant | Palos de Moguer | Papillon | Peppermint | Piccadilly | Poldos Place | Portokali | Poseidon | Rubys | Sala Ristorante | Simply Greek | Snack Academy | Stars | Street Bakery Cafe | Target Bar Taverna | Three Brothers | Yamas Tapas Bar | Zorbas |