Zante Beaches

Argassi Reviews
---
Zakynthos Guide
---
Local Directory
---
WalkAbout

Street View Style Tours
---
Zante Maps
---
Argassi Taxis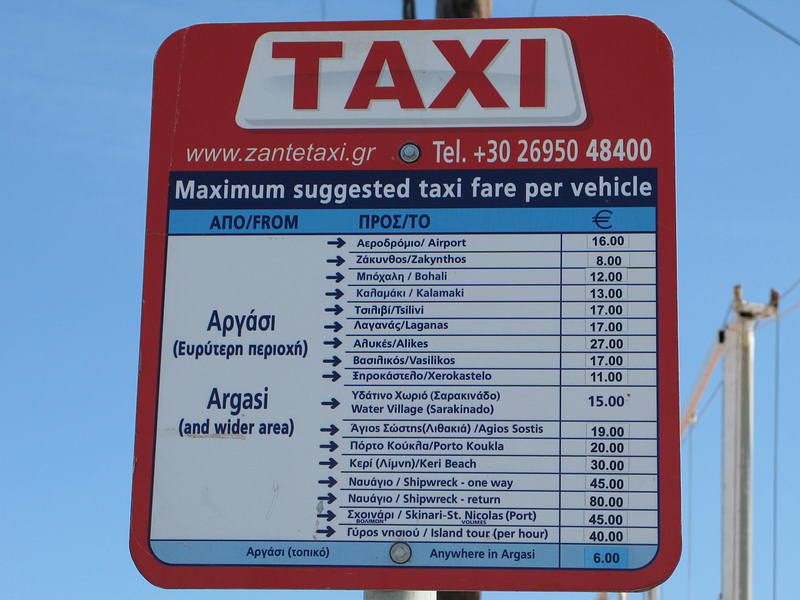 ---
Argassi Buses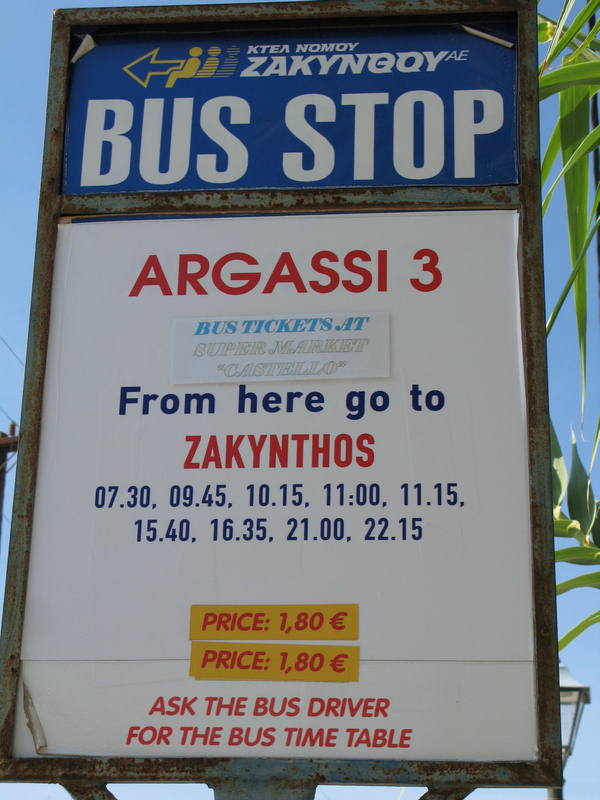 ---

+ Enlarge Map
Edem

(Restaurants in Argassi)

8/10
Steve W
Lasted open in 2007? What a shame it is closed - good value and lovely 'real greece' location and vibe.
2/10
Dawn S
we were not impressed with this place - went here as it was recommended by people staying in our apartments and def wouldnt be a return visit for us - very disappointing.

M D

Not on the main street. Nice wine 3.5 eur/ ltr. Food nice but very small plates.
Claire B

We have been coming to Argassi as a family since 1989- and it has changed so much- but Edem has been the one thing that has remained as excellent!! It's the first place we head to each year!! A fantastic off the beaten track taverna- with wonderful friendly staff , the hospitality of Adonis and Spiros etc is superb! They make you so welcome and the food is excellent value for money and you must try the Kleftiko!! It comes in a brown bag and is DELICIOUS- this year we asked for the recipee!! Every year we come to Zante and try all the other tavernas...but we always come back every other night to Edem as you really can't beat the atmosphere, people and food(the chicken hunter is good too!!) A great place to go!!

(The Wood and Bradbury family- just in case you see this Spiros!!)

Jude F

Our 2nd visit to Argassis and went straight back to the Edem first night and didnt dis appoint, we ate here 7 nights out of 14 and each was superb, the 1/2 kilo of lamb is superb along with the beef stifado.

the staff are so laid back, friendly and helpful. Would highly recommend here, you wont be disappointed.
Donna M
better thatn ever you really must seek out

had tha half kilo of lamb chops three times in a fortnight

best on the island by a street mile and half price for not being on the main road

thumbs up to all the crew...
Kim V

We have been to Zakynthos 6 times over the past 15 years and like most people stumbled across Edem, it is excellent everytime we visit and we visit at least 4 or 5 times during our 2 week vacation.

Strongly recommend for ambience, food and price.

Visiting again in 4 weeks time and first port of call is Edem for our favourite meal: Kalamari, Kleftiko and Moussaka, Greek Yoghurt & Honey, followed by several Carafes of the House Red

Kim & Paul Van-Calster

Manchester

England
Declan M

Edem is a real treat, off the beaten track, it has a lovely ambience and is a place to sit back and relax. We went there twice over our hols and had excellent food and wine. Good attaentive service and excellent value for money- €26 euros for the works for 2 people- cannot beat that! We will return.
Judith F
We ate hear twice only finding it (its off the main road) on our second week. Its surrounded by lemon trees and it lovely. The food is excellent, the mousaka is delicious. The young waitress doesn't speak much english and when I ordered swordfish for my young son, brought sardines, complete with head and tails! Took a lot of sign language to get to to understand it was ok but could they remove the heads!!

We recommend it overall, they dont rush you and the food is excellent and its excellent value for money roughly 30 euros for 2 adults and a child.

Sc C
Hi. Just back from agrassi, thought this place would be great after reading the reviews here but have to say it was dissapointing. The frist time was ok, i had a lovely chicken souvlaki, they are pretty much the same everywhere though. THe second time all our meals were cold, plus they had a cat running around the restaurant which isn't really hygenic. The toilet is right beside the kitchen. Nice location, surrounded by lemon trees but the food is nothing special. Weather fab by the way, high 20's and over 30 most days, much better than the forecasts here!
Andrea
if you are looking for good food, wine and a relaxing atmosphere then this is the place. It is off the main hussle and bussle and very romantic.
Excellent food with a free bottle of wine.
TIP: If you are going as a group, request your bill as a couple otherwise you will only get one bottle of free wine !
Sarah M
A wonderful restaurant. The food was great, atmosphere lovely, young waiter good looking, free wine and very a cheap bill! What more could you ask for? Just watch out for the falling fruit, someone on the next table to us nearly got knocked out from a falling pomegranate!! Well worth a visit, we visited twice on our weeks stay.
Paul H
Found this taverna on the first night and continued to use this and the blue blue for the duration of our holiday. couldnt fault it at all the food and wine was excellent. My partner fell in love with the young waiter and wanted to take him home for her daughter. Try the lamb kleftico its out of this world
The M
Good authentic food, very good prices, free wine (and not just a jugful of the cheapest stuff).
We were there for the week and this restaurant was the only one we went back to. We would not have gone here if we hadn't read these write-ups beforehand. Highly recommended.
Give it a try, you won't be disappointed (unless you don't like Greek food!)
SEPT '03
Beverley F
Lovely restaurant on the back road, so very quiet. Prices were very reasonable, food was delicious and service excellent. Highly recommended.
Ed D
Enjoyed the food here particularly, kleftiko excellent. Good welcome including free bottle of wine on subsequent visit.
Not a "touristy" place, situated away from the main drag but as others have already commented worth finding.

Michaela S
Edem was one of the best places to eat we found you had no one hasseling you to go in and eat there also it was located slightly away from the main street so was slightly quiter but still very popular.
Russ F
Apart from the excellent food and service, the only greek taverna that we found in our 2 week stay that still gives an ouzo with the bill and to top it all a free bottle of wine on each visit!! (And the wine is not bad.)
Debbie F
Found this restaurant at the end of our holiday and wished we had found it sooner. The food was traditional greek and very tasty.Word of advice, if you want plenty of space at the pool the next day try the tzatziki! It's full of garlic, but gorgeous. Well worth the walk and the prices are so cheap.
Linda A
we went to zante 28thjune-13thjune found this place first night we arrived the food was superb, the serving superb a truly traditional greek resturant. And the cost so low you had to look twice at bill. We went most nights after first never had one complaint absolutly fab u must try it.
Robert B
situated on the back road, well worth seeking out. appears to be run by a family. very friendly..maybe one of the few eating places that is close to offering greek cuisine..the steak and chips, chicken nugget brigade should stay away. very relaxed surroundings with no traffic noise, we prefered to sit further back in the restaurant away from the trees, sometimes odd things dropped from the trees onto the table which was a bit disconcerting. the food however was super, if a little tepid for some tastes,vegetables are served warm, not hot. would eat there again no problem.
David G
if you want something that approaches an authentic greek dining experience, this is one of the few places in argassi that fits the bill. lamb kleftiko and village chicken both excellent,try the house red well worth 3euro/ltr.laid back service but who wants to rush when on holiday.
Sarah T
We found this restaurant on two days before we had to come
home! It was gorgeous food. I had swordfish souvlaki which was
goegeous, price is really reasonable - miles better service and
food than the restaurants on the main street in Argassi - you
must go!
Lynn T
The only true greek resturant in Argassi, husband and I loved the food, house wine was great at 3 euros per litre, try it if you go. Bill unavailably low for what we ate, watch out for the portions they are BIG
Frank K
best food in Argasi - nice ouzo - nice staff -nice prices - See you next year!
| | |
| --- | --- |
| Search for Edem in all of JustZante & the Messageboard | |
More Restaurants in Argassi...

24-7 | After Creperie | Athina | Blue Blue | Dionysos | Double | Edem | Elena | Erato | Ethnic | Flocas Cafe | Granada | Green Frog | Gusto | Gyropolis | Ilision | La Dolca Vita | Palmyra Restaurant | Palos de Moguer | Papillon | Peppermint | Piccadilly | Poldos Place | Portokali | Poseidon | Rubys | Sala Ristorante | Simply Greek | Snack Academy | Stars | Street Bakery Cafe | Target Bar Taverna | Three Brothers | Yamas Tapas Bar | Zorbas |