Zante Beaches

Argassi Reviews
---
Zakynthos Guide
---
Local Directory
---
WalkAbout

Street View Style Tours
---
Zante Maps
---
Argassi Taxis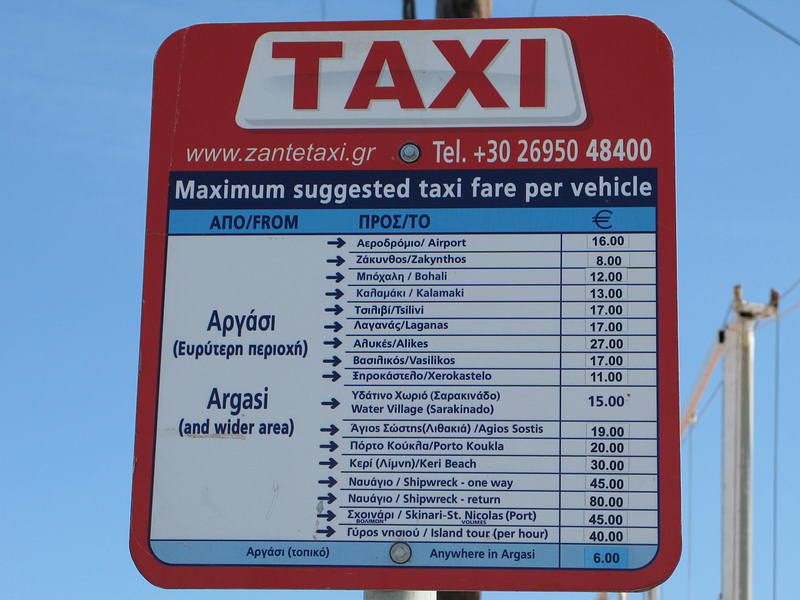 ---
Argassi Buses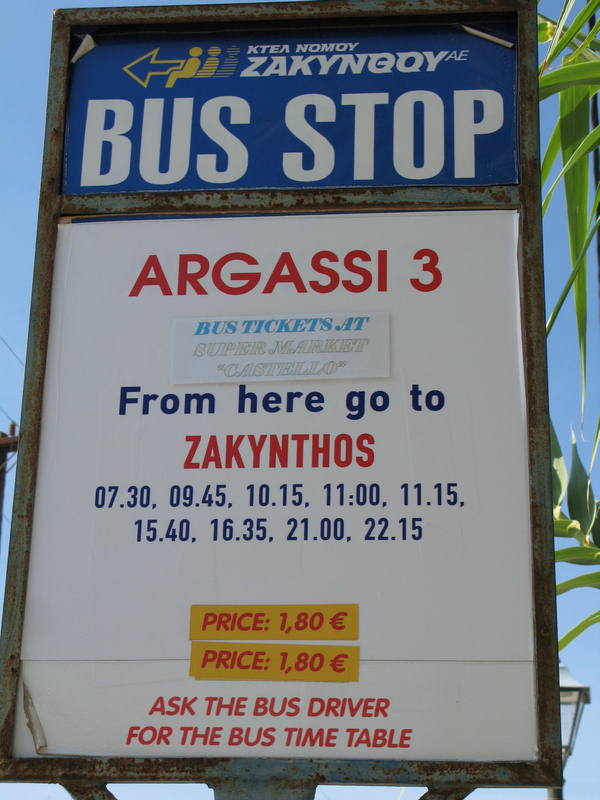 ---

+ Enlarge Map
Flocas Cafe

(Restaurants in Argassi)

10/10
Lana V
Just had 12 wonderfull days in Argassi. We almost spend every evening at flocas caf for some drinks. ( The pina colladas were absolutely perfect ) A very relaxing atmosphere with a great service of the friendly Flocas family. We wish everybody at flocas caf all the best!
10/10
Christopher B
just had 2weeks of holidays in argassi where we have a great wateringhole with goood food n service;VANNESSA the VAMPIRE is the cook n waitress of the best bacon n sausage sarnies on zante.All the best to andreas(who payed for thevamp in the localmarket) and hayley n 3 kiddies. Also vannessa n family.WE WILL BE BACK nextyear!!!!!!!!!!!!!

10/10
Joanne C
Hi folks its joanne and lawrie from glasgow. The camera has just came on line again today its good to see you all, have just spotted amy in her walker. sorry to hear the weather has to be rotten, its raining in glasgow welcome to scottish weather. We havnt seen you in the tea shirt yet as the line has just came on. mind you thats nothing we just got our postcard last saturday.What a wierd postal service you have. we have just had friends come back from argassi we were soooo jealous. they were of the same mind when can we go back. We hope you are all well, and billy boy is behaving himself. Lawrie says Alex was in earlier he sends him a hello. will go now off to make my lunch before have to go out to work in the rain. Tried their crepes out of this world. the staff offer a excellent service made our holiday.


10/10
Laura F

FLOCAS CAFE BAR - A big thank you to Andreas, Hayley, baby and Billy Boy. Such a warm and welcoming friendly atmosphere. TJ is looking forward to his waiter job when he's 16!!! and is still talking about the best British Breakfast in Argassi!!! Hope to see you all soon!!
10/10
Emma L
Recently arrived home from Argassi, would deffinately recommend Flocas Cafe..such a choice..the salted crepes 'vegetarian' was my favourite choice for breakfast. A relaxed atmosphere where you can sit and watch the world go by, really friendly helpful people, who don't need to go entise people in, as they just keep returning knowing ther will not be dissapointment. Good place to go for an ice cold Mythos beer to cool down too. I will be returning soon.
10/10
Emma L
Really enjoyed our stay in Argassi..had a nice chilled time watching the world go by whilst eatting the delicious crepes and soaking up the atmosphere.. the salted 'vegetarian' makes a nourishing alternative breakfast...yumm. Excellent place to pop in for an ice cold beer too. Would definately recommend this relaxed place to anyone visiting Argassi. Emma and Neil (ps...don't really know what colour Neil will have his hair next time!)
10/10
Geraldine F

Best breakfast on the Island,,

What can I say,,Missing you all already,,be back in September,,

Make sure you have loads of Yagermister for the girlies....
10/10
Louise J

Hi to everyone in Flocas Cafe & Jungle Bar

Just back from a weeks hol, miss the breakfast in Flocas and chilled out drinks in Jungle Bar!

Alex makes a nicer breakfast than Andreas ha ha ha

Hope to go back again soon

Louise & Karl
10/10
Lesley S

FAB pancakes!!! An enjoyable afternoon spent here for one of our partys 9th birthday, great staff, thanks
10/10
Paul W

happy birthday to eva on your first birthday love sandra & paul
10/10
Jane T
- Hi Andreas,Hayley.Eva and family,just thought I would let tou know arriving early hours of 19th so looking forward to seeing you all ,May seems ages ago when we were having those wonderful breakfast and late night drinks with you, said we would be back !!!!

Jane & Michael from ( Bradford)
10/10
Louise C
hi andreas, hayley, eva and family just wanted to say how welcome you made myself and my mother, and how sorry we were to just start going to your bar/restaurant on the last couple of days of our holiday your place is the friendliest and most relaxing atmosphere in argassi and we are so gutted to be back home in the constant rain. hope to see you all again next year. louise and x x kath x
10/10
Hayley

Andreas and hayley baby eva



10/10
Andreas F
OUR BABY EVA
10/10
Mary C
Hi guys!!

Hi to Andreas, Hayley, John, Emma & Granny & Grandad Flocas and the cutest baby in the world, Eva!

Back home for over a week now but miss Argassi & you guys loads!

Hope you have a great summer. Thanks for making our holiday excellent!!

Love, Mary & Ben xxxx

PS. Have to recommend the food/drink/fun and frolics at the Jungle Bar & The Flocas Restaurant. Top notch!!

Elaine M

Great place, lovely breakfast and we always wandered in at nite after meal for lots of after dinner drinks!!!

well worth a visit
10/10
Kevin M

Hi, Everyone. Alex, Stef,Tetta, Andreas, Hailey. Congratulations on lovely baby girl Eva. She's Beautiful.



Just a quick email to say good luck for the season. Don't work too hard, but I know you will.




Just a note to any potential holiday maker on their way to Argassi this year. If you have not been before, make sure you give Flocas Cafe a try.


You will not be dissapointed.

There is a vast choice of food on the menu, with tastes to suit everyone. Truly excellent.
The best breakfast in town & crepes (pancakes) & waffles to die for.


Best wishes
Wish I was There!


Kevin. X
10/10
Alan B
HELLO TO YOU ALL, ITS BIG AL & SUE FROM WIDNES, CONGRATULATIONS TO HAYLEY & ANDREAS ON THE BIRTH OF YOUR GORGEOUS DAUGHTER EVA, JUST SEEN PICS ON INTERNET. WE WILL BE OVER ON 21st SEPT TOR OUR USUAL 2 WEEKS AT ROULAS. MAKE SURE YOU GOT PLENTY OF SAUSAGES I"M WAISTING AWAY OVER HERE. ALL OUR LOVE TO YOUR MUM &DAD. TELL CHRISTINA WE"LL SEE HER SOON. TAKE CARE X X X X
Vodka J

Congratulations on the new arrival.

Cant wait to see you all when we come over in August.....

.... Maybe forrest gump will be there??

Have a baccardi chilled for Ann and a Vodka for me!!

Take care and we'll see you soon
10/10
Ian & Margaret

Andreas & Hayley

Congratulations on the birth of your beautiful daughter

the family will be so proud of her.

Ian & Margaret
10/10
Margaret L

Oh congradulations on Eva's arrival; she's lovely. Well done Hayley and Andreas!! She'll be tucking into those crepe's before you know it!! all the best from Michael and Margaret. xxx
Donald I

Andreas & Hayley,

Congratulations with your beautiful daughter!!

Keep our previous present for your next son !!

We will send you a new present for Eva

Also our congratulations for the grandmother and grandfather and sister.

regards from Indra, Jamie and Donald
10/10
Laura K
congratulations!!!
she is gorgeous, obviously not got the looks from you andreas haha.
lots of love diane, andy & laura
xxx

10/10
Moira E
Hi everyone, Congratulations big time on the great news! Andreas, your life will never be the same again!! Eva is beautiful and will be a most adored child, not just by the family, but by all the friends and visitors to the cafe. We can't wait until June to visit you all. Our mouths are watering already at the thought of the food. The welcome we get is second to none and we often dream of Alex' voice saying,"Hello,my friends" Hope you are all well,. We will celebrate Eva's birth again in June. Our love to you all Moira & Claude xxx

10/10
Marjory D

dear hayley and andreas, congratulations on the birth of eva, she is beautiful, i have saved her pictures on my pc. (hope that's ok?) we can't wait to see her and have a cuddle, oh and you two aswel ha ha. anglea and i will definatley be over this year around our usual time, end of may, i can't tell you how much i missed being there last year. we will work something out soon and come down to leeds and see you all before you fly back to zante. can't wait to see you all.

lots of love

marjory and angela x

p.s. it's great to see our picture on the site it's a fabulaous one, i have it as my sreen saver!
| | |
| --- | --- |
| Search for Flocas Cafe in all of JustZante & the Messageboard | |
More Restaurants in Argassi...

24-7 | After Creperie | Athina | Blue Blue | Dionysos | Double | Edem | Elena | Erato | Ethnic | Flocas Cafe | Granada | Green Frog | Gusto | Gyropolis | Ilision | La Dolca Vita | Palmyra Restaurant | Palos de Moguer | Papillon | Peppermint | Piccadilly | Poldos Place | Portokali | Poseidon | Rubys | Sala Ristorante | Simply Greek | Snack Academy | Stars | Street Bakery Cafe | Target Bar Taverna | Three Brothers | Yamas Tapas Bar | Zorbas |