Zante Beaches

Argassi Reviews
---
Zakynthos Guide
---
Local Directory
---
WalkAbout

Street View Style Tours
---
Zante Maps
---
Argassi Taxis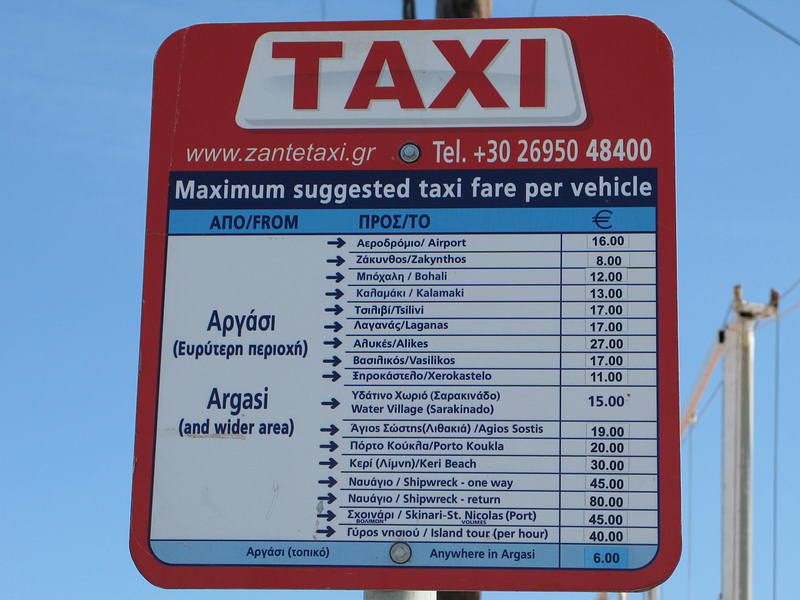 ---
Argassi Buses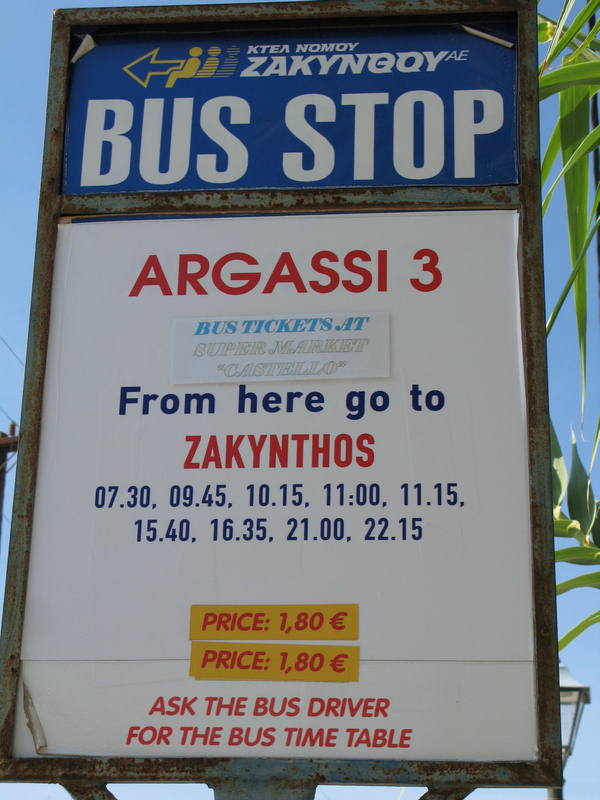 ---

+ Enlarge Map
Erato

(Restaurants in Argassi)

6/10
Iain T
May 2013 - Can be wonderful - can be poor. We ate here three times; on the first and third occasion we had Greek style dishes and they were very good. On the second occasion I had a T-bone steak which was a disaster - it was tough and dry and I left more than half of it. Although an apology was given the only recompense suggested was a free beer (as I had sent one to the chef on the previous visit). By all means go here, but stay away from the steaks and stick with Stifado or Kleftiko!
10/10
Christopher B
;Just returned from 2 weeks in argassi,we ate at the erato every night,their menu is that extensive we never had the same meal twice.will have to go back to try the resst of the menu next year!Elsa and her family sure know how to cook n serve; they are the best!!!!!!!!!!!
10/10
Christine M
We were very sad when this restaurant closed but it reopened last summer (under new management) but kept the name.

We were not disappointed, the welcome was the same (very warm and friendly) and the food was glorious as always.

Looking forward to eating at Erato again upon our return to Argassi this summer, give it a try if you are in Argassi this summer.
10/10
Mari H
Hi :D I'm that girl who gave you that Norwegian coin :D Elsa called me Sweetie all the time :D Miss you! :( Best restaurant EVER! :D
Alfa
Just returned from Argassi last week & good to see Erato opened again & looking the same, may even be the same people. Never got chance to go in as didn't realise they were open till end of holiday but seemed pretty busy when we passed
10/10
Steve W
Closed for good? - lack of business, recession etc August 2010 - Stavros & Nikos decided not to open Erato - but they still run a cafe in Zakynthos Town called Deals (on Alexander Roma Street). Benny works at a Taverna in the center of Zakynthos Town across the road (diagonally) from Leonas kebab taverna - you will see him stood at the front touting for customers as usual. Erato was always our favorite taverna - great food and friendly staff - in 12 visits to Argassi we must have eaten there over 30 times - and we were never disappointed. Sadly missed but not forgotten.
10/10
Les

Sad to say Erato was closed last week, don't know whether it will re-open later but it doesn't look likely

Apparently they are opening in July
10/10
Stu G

Went here on our third night in Argassi and had to go back before we left. Three course meal for 2 and drinks for 45 euro's! Not only that, but each course was cooked to perfection. Not once did I leave a scrap on my plate. I might have put on a few stone but it was definitely worth it. The best meals we had during our stay by far and excellent service.

Back in 2 years...this will no doubt be my first stop for an evening meal.
10/10
Ashleigh

loved this place, the man on the door was the best he gave us sweets every night we walked past!! we went here twice, had mexican chicken and then bbq chicken mmm was gorgeous!!
1/10
Seth H
never again. my partner was verbally abused and given the thousand yard stare after a polite and deliberately quiet complaint. could fill ten pages on our 15 minutes in here, but i'd rather spend my time writing good things on argassi's excellent bars and restaurants.
10/10
Anne S

We had lovely meals and they were very friendly
6/10
Jon E

We have eaten here every holiday and this year I was really suprised... our meals were not up to their usual standard, could of been an off day hopefuly it was as have always enjoyed our meals here. Will try again next year.
10/10
Dawn S
We ate here twice during our two week stay (tried to use somewhere different everynight and went back to our fav three at the end of the holiday).

The food and service was excellent and the meatballs here are mmmmmmm.

9/10
Steve W

erato was a wonderfull place place to eat and relax with really frendly staff, and the food was excellent. we went there 3 times during our stay, and never had a bad meal, our favourite was garlic bread, chicken a la creme, and greek yoghurt with fruit and honey. we returned home on 16/5/07
Amanda B

wonderful place, lovely food and polite staff unlike other places, the man at the door was adorable and attentive and thankfully not false, loud and american as in other places. moussaka was gorgeous.
Jon E

Lovely restaurant, gorgeous food, excellant prices and wonderful staff. Have used this reatuarant for 9 years now and have never had a bad meal.
Becky W

we had a lovely meal for our anniversary here ,three courses and a bottle of wine only 40 euros!
Ann D

the food was great.all the staff very friendly especilly nina(lovely girl)..try the dry white wine at 11 euros per bottle..ask nina to send some to us we have withdrawl symptoms...
Gary J

Excellent food and service
Morag P

What a great restaurant. Food and service excellant. Waiters good not be friendlier. We spent a few good nights there. The girl on the door was very friendly without being pushy. Spoke to us every night even when we did not eat there. Would definately recommend it.
Darren C

Excellant meal!
Hazel M

We Loved Erato, the waiters are brilliant and very helpful , the girl at the front is great not pushy and is always made a point of talking to us every night even when we did not eat there
Steve E
Fantastic food excellent welcome what more can I say
Jon E

Food better this year than last, there is a new chef there and things seemed to have improved. Waiters friendly and helpful and the girl on the door was friendly and didn't hassle you to go in.
Steve W

Benny & Stavros - my order -starter -mushrooms ala chef, main-stifado & a bottle or 2 of solomos rose demi sec- back in august and I'm counting the days. see picture
| | |
| --- | --- |
| Search for Erato in all of JustZante & the Messageboard | |
More Restaurants in Argassi...

24-7 | After Creperie | Athina | Blue Blue | Dionysos | Double | Edem | Elena | Erato | Ethnic | Flocas Cafe | Granada | Green Frog | Gusto | Gyropolis | Ilision | La Dolca Vita | Palmyra Restaurant | Palos de Moguer | Papillon | Peppermint | Piccadilly | Poldos Place | Portokali | Poseidon | Rubys | Sala Ristorante | Simply Greek | Snack Academy | Stars | Street Bakery Cafe | Target Bar Taverna | Three Brothers | Yamas Tapas Bar | Zorbas |