Zante Beaches

Argassi Reviews
---
Zakynthos Guide
---
Local Directory
---
WalkAbout

Street View Style Tours
---
Zante Maps
---
Argassi Taxis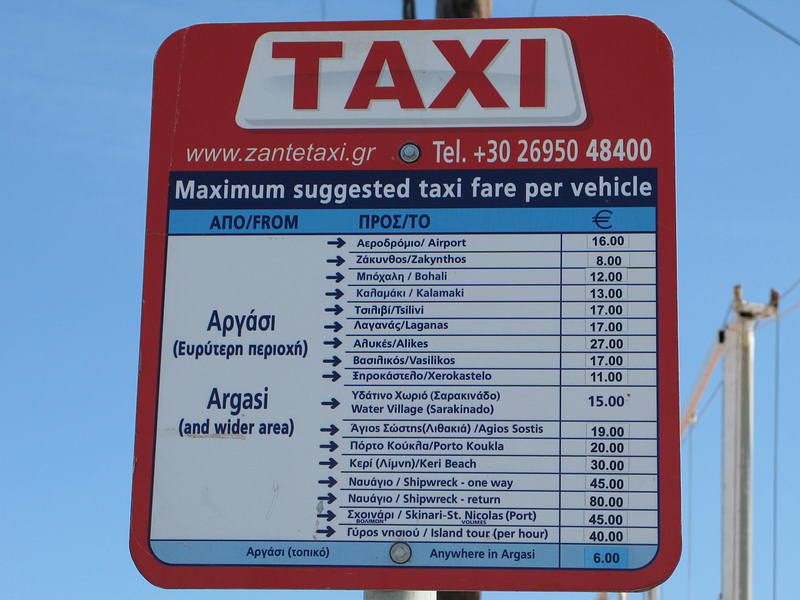 ---
Argassi Buses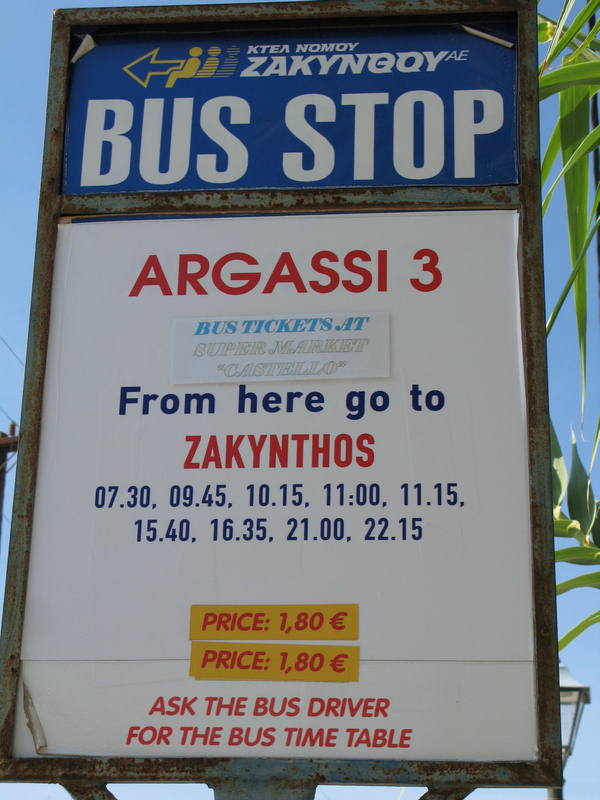 ---

+ Enlarge Map
Snack Academy

(Restaurants in Argassi)

9/10
Wendy W
We stayed at Diana palace just across the road.Went here to watch wales and Italy rugby match were made very welcome.Food excellent and cheap wood highly recommend this very friendly restaurant
10/10
Colin W
Agreat place very friendley owner and staff dennis rememberd me from 1998 and even the hotel we stopped at serves great food swordfish is a must.
10/10
Sandra B
Hi Denis & Roula.We holidayed at the Katerina Palace Hotel at the beginning of May. We ate at the Snack Acadamy every day, you both made our stay very enjoyable.The food is superb, very reasonably priced, nothing was too much trouble.The crepes and waffles were delicious as was everything we ate.Would highly recommend the 'Snack Acadamy ' to anyone.If you're looking for friendly service, reasonable priced,varied menu, then look no further. We're coming back!! Sandra & Tony Nottinghamshire. xx

10/10
Armin H
What can we say? Their is not enough words to describe the GREAT place Snack Academy, but we will try anyway. WE JUST LOVE IT, IT'S A PERFECT PLACE, THE SERVICE IS BETTER THAN 5-STAR HOTEL, IT'S AWSOME PLACE, WE GOT NEW FRIENDS (THE STAFF), LOT OF LAUGHT THANKS TO THE GREAT PEOPLE WORKING THERE, WE WILL COME BACK FOR A MONTH NEXT TIME AND VISIT SNACK ACADEMY EVEN MORE. Thanks for everything, you gave us a great holiday :D
9/10
Gary F
Hi all we are coming back to see you all soon,we are looking forward to some good food and good company as we know how good you are.Hope you are all ok and we will see you in a few weeks love and regards Gary and Sharon x.
10/10
Leanne J
Just came back from Argassi and ate in Snack academy a number of times! Staff and food are great with it being reasonably priced too. You can also order your food over the road in the Beer Academy and have it bought over to you!! Overall this is one of the best places to eat in Argassi.

10/10
Enis S
Acuna matata !!!!!! thank you all , we hope to see you all next year ! And everything will be more better next year !

10/10
Paula W

Just visit Argassi (6th - 20th may 2010), went for a drink at Beer Academy and ordered some food from Snack Academy, they even brought it over to our table in the bar. Food was great a reasonably priced. Went back anotehr night and ate outside the Snack Academy, once again food great and my sister even bought a t-shirt. Well worth a visit. Our mum loved the fish fillet sandwich (fish finger butty!) x
10/10
Gary P

Dont miss the Snack Acadamy when you are in Argassi. First class food and hospitality provided by the owners Denis and Roula. The make you fell at home straght away. Prices are first class with outstanding food presented. We enjoyed it so much we hope to return in September

See you both soon...
10/10
Cheryl M

The snack academy is great was right across from my hotel which was handy as the hotel food wasn't really upto scratch.. so I could pop over anytime I felt peckish. The guys are really really friendly.. had a great laugh with them. Food's yummy Especially the chocolate hazelnut crepes yum yum . When I return to Argassi I'll definetely be popping in to say Hello..
10/10
Amie K
Me and my sister had a wonderful holiday. Argassi is a lovely resort and Snack Academy is one of the nicest places to eat. The food is really tasty and the staff there are so welcoming and friendly. Jonny was so nice to us while we were there and we look forward to going back (",) Amie and Sarah from Clondalkin, Dublin xXx

Lauren D
Just back from argassi and having read reviews for snack academy we were excited to try it out. It was right by our hotel (the katerina palace) so we could pop over any time we like, and i must admit, it certainly lived up to expectations. The staff were lovely, and even gave us some puzzles and games to play after we had our lunch. Ended up buying tshirts at the end of the week to remember them. Miss the place so much! cant wait to book up for next year.

10/10
Lorna L

Wonderful food and great family. Dennis, Roula, Jonny, George and the twins, we miss you all.

We will be back soon - thank you for making our holiday a special one!!

Love Lorna, Ian, Georgia and Katie xxxx
10/10
Ross M
Was in Zante in July there, was great. Snack Acadamy great as usual! Great food, good prices and friendly staff. Stayed at Diana palace so Snack Academy was only a few metre's away.

10/10
Billie M
Try pukka pies chips and gravy a taste of home for late night snacks gorgeous. Also ice cream on a hot day very cooling.
10/10
Darren M
Just came back from our honeymoon,3rd time weve been to argassi and had a great time dennis and his wife and staff top service and great food!! fully recommend it to anybody!!!
Calum M

Yum Yummmm

Crepes are reeallyyy tasty! especialy the chocolate, creme & walnut!

I had a burger here only once and it was the Hot chilli burger if i can remember!

great and crepes were worth the money,

but seriously... watch it; that chilli burger burned a hole in my stomache
10/10
Joanne L

Gyros, Gyros, Gyros, yum yum and only 2euros. We just got back from a two week holiday (21.10.07). Lived on Gyros for night time snacking. Chicken or pork Gyros, with mayonnaise, bit of salad in, if you want it, some fries and then rolled in a round pitta bread, wow, hits the munchie spot, definately and you can order from the Snack Academy and have your food sent over to the Beer Academy opposite, which has good prices on beer. I did have an omelete too from the snack academy and that was delish too, loads of garlic, cheese and onion, mmm, you can ask for whatever you want in it, even if not noted on the menu, just ask.
10/10
Helen B

This was our most frequented restaurant over our two weeks stay, staff extremely friendly, always made you welcome. Food was good and always cooked fresh whilst you waited. Great atmosphere Saturday night when the Rugby was on. Will definitely eat here when we return.
4/10
Gary B
well wasnt bad then again nothing out of the ordinary they looked fed up and wanted to go home apple pie and cream was good main food disappointed asked for a burger without ketchup but they didnt in fact got the mustard chucked on as well and i told them to leave that off if come ere again will just be for dessert
10/10
Jane C

We had snacks, drinks and meals here. Very good service and very friendly staff. The place is very clean and they have thought of everything. Food, drink, internet, pool tables, board games and sky tv. What more could you want????
8/10
Louise H

Yummy

Waffles and crepes recommended.

toasties, special burger recommended.

Breakfast slightly disappointing but other snacks made up for it. Wouldnt recommend for brekkie but everything else yummy. Nice brews!!!!!

Lee and Lou
10/10
Andrew B

hi everyone at snack academy, we had a great holiday.

and you made it all complete by giving such a brilliant service.

snack academy is a good place to eat or drink and recommend to all

the food was fab along with the friendly staff/atmosphere.

we have already booked to come back on 3rd july 2008.

we will be coming in next year to see you all. keep up the good work

from sarah and andy x.
Phil E

almost as bad as the beer academy! AVOID AT ALL COSTS!
10/10
Davina B

Greetings from Ireland, George. Snack Academy does great Irish Breakdfasts and lovely sweet and savoury crepes and waffles. Great staff too

Hope to see you again soon. Davina and Niall.
| | |
| --- | --- |
| Search for Snack Academy in all of JustZante & the Messageboard | |
More Restaurants in Argassi...

24-7 | After Creperie | Athina | Blue Blue | Dionysos | Double | Edem | Elena | Erato | Ethnic | Flocas Cafe | Granada | Green Frog | Gusto | Gyropolis | Ilision | La Dolca Vita | Palmyra Restaurant | Palos de Moguer | Papillon | Peppermint | Piccadilly | Poldos Place | Portokali | Poseidon | Rubys | Sala Ristorante | Simply Greek | Snack Academy | Stars | Street Bakery Cafe | Target Bar Taverna | Three Brothers | Yamas Tapas Bar | Zorbas |