Zante Beaches

Argassi Reviews
---
Zakynthos Guide
---
Local Directory
---
WalkAbout

Street View Style Tours
---
Zante Maps
---
Argassi Taxis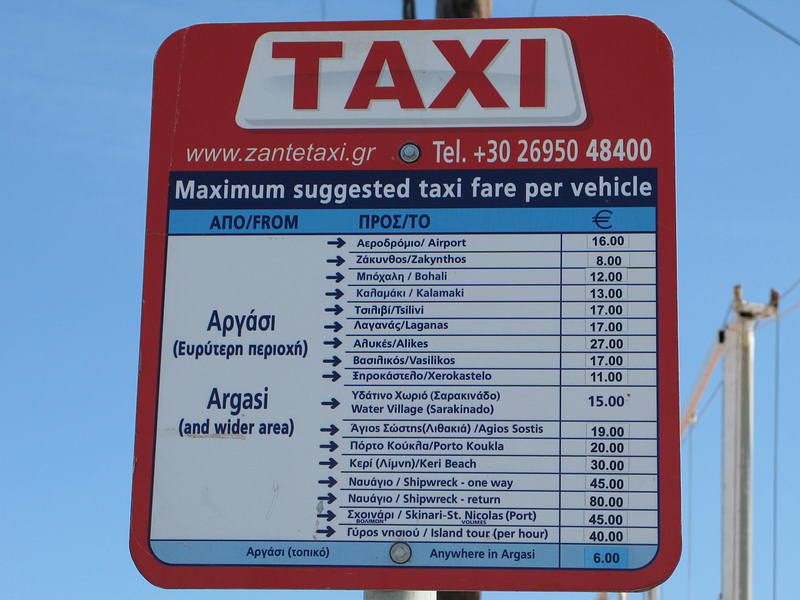 ---
Argassi Buses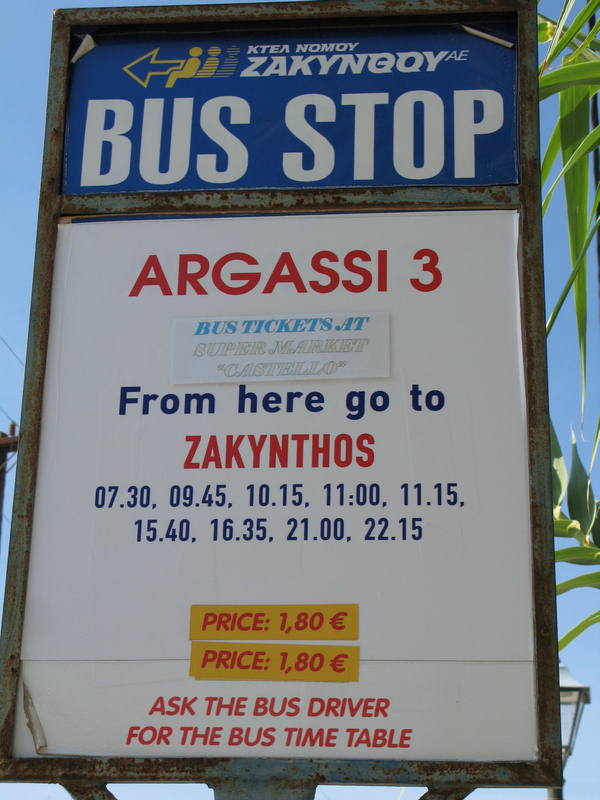 ---

+ Enlarge Map
Zorbas

(Restaurants in Argassi)

10/10
St S

Definitely the best, authentic Greek place to eat. Will definitely return to work my way through the wonderful menu. Waiters are extemely friendly and helpful as well, not to be missed.
10/10
Danka S
anytime again!!! it is the best restaurant in Argassi (it was in 2010 at least) and I hope to have the pleasure to visit it again this year
the food excellent, the prices ok, the waiter very polite and sympathicus. Really would recommend it to anybody

10/10
Louise C

If you only eat in one place during your stay in Argassi make it Zorbas. i have eaten here approx 30 times in the last 6 years and its one of the best places i have ever eaten. book so not to miss out, I second what the previous review said and check for the places that dont need you to be dragged in! Excellent steaks Musakka and kelftico but take a big appetite this food is not for minnie mouse eaters!
John M

Hi we've been to argassi a couple of time now and I have to say Zorbas is the best restuarant in town .Fab Greek food and fantastic service .Always check out the restuarant that dont need to have someone on the street dragging you in .Thanks to Yannis and all the staff for great food and service.

10/10
Leanne J
Unfortunately we only ate in here once as we only found it near the end of our holiday. If we had found it earlier we would have eaten here more often. The service was very good and it seems t be a family run restaurant which is well looked after. Staff are very pleasant and extremely happy to help. Our food was excellent, we both had souvlaki chicken and bacon and they give you very big portions which is well worth the money we paid. A very nice restaurant and was one of the busiest we saw whilst in the resort.
9/10
Keith H
Ate here 3 times in Set 2011 brilliant great food always full go earlier or later to get seats
9/10
Steve W
August 2010 - ate there 3 times. Has now taken over from Erato as the best taverna in Argassi.
10/10
Alana C
best authentic greek food in argassi bar none! their lamb kleftico and lamb zorbas is to die for and their feta cheese in the oven, oh yes!! it would almost be worth going back to argassi just so i can eat at this restaurant!
10/10
Tina S
What can I say, this place is amazing, the food is to die for! the staff were still the same and the girls who cooked the food worked so hard. You must go and have a meal here whilst in Argassi. This restaurant is always full every night and you don't have anyone trying to get you in because there is no need. Lovely food and very generous portions. Will definately be back!!
10/10
Tina S

coming back to Argassi in June 2010, can't wait to eat at Zorbas, hope the staff are the same, the food last time was delicious, especially the spit roast lamb with mint. yummeeeeee.
10/10
Malc & Susan

When it comes to voting for the best place to eat in Argassi , that vote without a doubt must go to Zorba's . We enjoyed the food so much , we did not have to make a decision of an evening as to where we would eat , as we knew where we would be heading - Zorba's . Our favourite meal without a doubt was the chicken kleftico - absolutely superb .
10/10
Diane S

Zorbas is great,Big portions and plenty of variety.I would definately recommend zorbas.I cannot fault it at all.I have eaten in many restaurants in argassi and i would say zorbas is one of the best.
Billie M
Lamb cleftico beautiful, service impecable great restaurant, large portions and great value for money, what more can I say!
10/10
Ian M

we would like to confirm everything that Tina stewart said about this resturant, they do not need to chase you down the street to eat there as there were people waiting for tables at times, the food and service are A1.

Alison & Ian

P.S Try the lamb for sunday dinner, melts in the mouth, lovely!
10/10
Tina S

The food in this restaurant was amazing, and the service was excellent. The staff were extremely friendly and helpful, They didn't need to pull you in as people recommended it and came back time after time. We ate in here most of our holiday and were never disappointed.

Once again thanks to Yannis, Alexis, and Socrates and especially the two ladies and young man who did all the cooking.
10/10
Jane W
What I loved about Zorbas is that they did not have to try and drag you in, we ate their every other night on our holiday and everything was perfect every time. The guys are so welcoming. Socrates, Yannis and Alexi all so accomodating. I cannot recommend this place enough

10/10
Anne S

Lovely food,1 of the best meals we had the whole holiday
10/10
Joanne S

my family and i had three meals here during our 7 day holiday and each one was lovely

staff are also quick and efficent also you can see the food being cooked as the kitchen is at the front
10/10
Neil P

Tried Zorbas on our last night and must agree with the other posters..the meal was spot on. I had the Greek Meze for main and the meat was fall-to-pieces beautiful. My other half tried the Lamb a la Zante and that too was perfect. Service was super and the price matched the meal. Gorgeous!
10/10
Olive

fantastic food, my parents used it a few times, i went with them and had lamb kleftico.....best ever!!! great service, good prices
10/10
Susan W

Excellent restaurant, great food, delicious! waitor service fab... generous portions.. really can not fault this restaurant in any way!
10/10
Dawn S
Great food here.

You must try the beef athina but be warned dont bother with a starter as yoiu wont need it!!!

M D

Very good wine and food. Its a small taverna. We ate here on our last day (2nd time), The restaurant did not open until 12.00, but we were looking at the menu at 11.30 due to the bus picking us up at 12.45. The waiter (or maybe the owner) said he would open early for us so we could have a last Greek meal.
Martin C
Cant understand why there are bad comments on this page. This place was superb!
Food was excellent, had the steak feast!
Staff were very friendly
Wasnt the cheapest but i was more than prepared to pay the extra for an outstanding meal

Darren C

Had lamb stefado here, very nice. Really liked this place, went on my first night. Would have returned but was wanting to try differant places every night. (but after having been in Zeus on my last night regretted not going back to Zorba's!)

Good service and very reasonably priced.
| | |
| --- | --- |
| Search for Zorbas in all of JustZante & the Messageboard | |
More Restaurants in Argassi...

24-7 | After Creperie | Athina | Blue Blue | Dionysos | Double | Edem | Elena | Erato | Ethnic | Flocas Cafe | Granada | Green Frog | Gusto | Gyropolis | Ilision | La Dolca Vita | Palmyra Restaurant | Palos de Moguer | Papillon | Peppermint | Piccadilly | Poldos Place | Portokali | Poseidon | Rubys | Sala Ristorante | Simply Greek | Snack Academy | Stars | Street Bakery Cafe | Target Bar Taverna | Three Brothers | Yamas Tapas Bar | Zorbas |