Zante Beaches

Argassi Reviews
---
Zakynthos Guide
---
Local Directory
---
WalkAbout

Street View Style Tours
---
Zante Maps
---
Argassi Taxis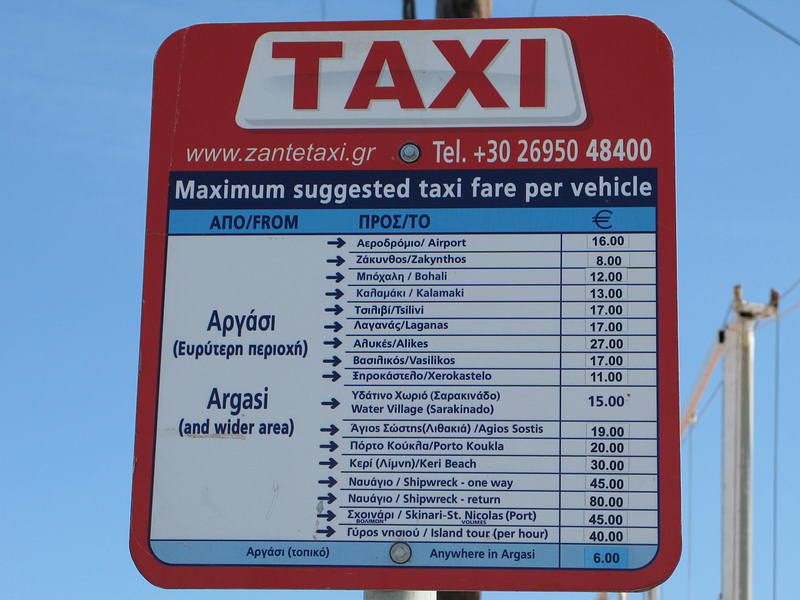 ---
Argassi Buses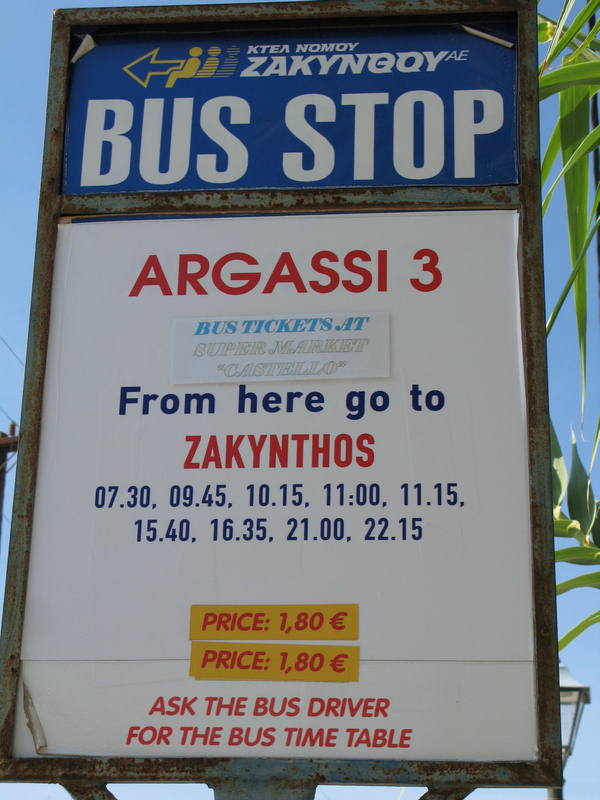 ---

Phoenix

(Restaurants in Argassi)

8/10
Kevin M (July 06, 2009)

Great for breakfast, lunch or dinner. The English lady at front of restaurant is nice and friendly and that sets the tone for the whole place. The kids named one of the waiters 'Mr Happy'; whatever he was on I would like a pint of it. The food was very good and great value. Go for the Greek night it is a bit of craic.
10/10
Marian B (September 06, 2007)
went to Argassi for twoweeks mid august,ate here most mornings and evenings .highly recommend it and the staff, george is a joy and will even throw in a few greek lessons.food very reasonable and well presented ,fresh and a varied menu .booked for 15th september and will be eating here.loving it !!!
10/10
Beky F (June 07, 2007)

where do i start possibly the best restarant in argassi. george the owner is the nicest bloke you will meet there. the food is excellent and the atmosphere is only to be loved by all ages. the food is so well cooked and presented gordan ramsey would be pround. this is a defo must if you enjoy real greek food, good company and and excellent service. i would also recommend the greek night as a must do if you enjoy dancing and having a laugh. thankjs george for a lovely time love beky and sam xxx
Marcus P (September 21, 2006)
george is a nice man with a nice clean restarant. with very good food. he and his family are very friendly and made us all most welcome. by the way he does a very nice english breakfast to. this restarant is a must to visit if you are staying in argassi . thank you to george and his family. from marcus sophie and shanade xxx

Sophie H (August 11, 2006)

this resteraunt is great!it is really friendly and after two nights they will even know your name

the prices are great but sometimes they can be abit to friendly if they like you alot and they loved my curly

hair and named me beautiful georgia

and gave me a kiss every night i went every day

when i walked past he would shout and i would get really embarresd but i loved this resturaunt and every

time i went in i would get a free marsh mellow and after our meal my mum and dad and my sisters would get

free ouzo.

hi peter and george!
Jon M (June 30, 2006)

Just got back

Fantastic food. Staff must be there all day.

Chicken Souvlaki with Pitta bread, Chips, Tsaksiki and salad has got to be the best in Argassi, if not Zante. Very friendly too.
Old M (June 22, 2006)

These guys are a credit to Zakynthian hospitality, simply top drawer in terms of friendliness and service. Food ain't bad either! The mixed grill was massive and very tasty, and the feta souffle for starter was just perfect.
John M (November 06, 2005)

This is by far the best resturant in argassi.

The staff are soooo friendly and the food is above exellent

Hiya peter!!!
Derek B (October 30, 2005)

What was I thinking about with my last report on this excellent restarant saying average.

This is the best in Argassi with the friendliest staff anyone could wish for George as all locals we spoke to on this island very helpfull.

They will make you anything all you need to do is ask.

See you again next year George.
Derek B (October 30, 2005)

This restaurant is a must for anyone visiting Argassi the food is excellent.the owners are very freindly and will make you anything you want.

We will go back there again next year and would recoment it to anyone.

Oct 2005
Kirsty M (March 09, 2005)
Good reasonably priced food and nice family atmosphere due to the friendly staff.
Colin G (February 17, 2005)
i went with my mate and family to argassi in june 2004 met george and family really nice people i christened him ouzo george! and he christened me english george! I also found out that he had apartments to rent i went to have a look, they were very nice so i booked for september and had a great time! I would strongly recommend this place to anyone going to Argassi! If anyone is going could they please give ouzo george recards from Englisg George, Brian and family!
Brian H (January 22, 2005)
we went to argassi in june 2004 and went in the phonnix every night. the food was excellent.if you go to argassi you must go to this restaurant apart from the food being very nice the staff are brilliant you will have a greate time. george is a realy nice bloke he will make you feel so wellcome. but watch out for the EUZO. and please say hello from brian lisa and english george thanks.
brian holt burnley lancs
Gerry C (July 01, 2004)
Found this to be the best place for breakfast. €4 for a full breakfast (incl. tea/coffee) which other places charged €2 extra for. George is a very friendly guy, but beware of him offering to share his "medicine". You have been warned !! If you visit him, please say hi from Gerry , Joan and Gavin.
Sam S (May 29, 2004)
We have just come back form Argasi. We went to the Phoenix resturant on 2 occasions. The staff were very helpful, and even showed us how to spell out names in Greek! The food was fantastic, especially the Lamb Kleftico!! Very tasty.. very good!! Well done Phoenix, you definalty score high in my books!!
Mandy E (March 24, 2004)
We went to this restrant quite a few times as we all loved it. The staff were very friendly, alway's said hello and helpful. The food and price were excellent! The kids loved it as the staff were very funny and kind. We were all sad when we had to go. Reccommended!!!!
Emma E (October 15, 2003)
The pizzas were fab and very quick service in a relaxed mannor a very enjoyable meal
Mandy E (July 30, 2003)
With out a doubt this was the best eating place that we visited!!
"George" was so friendly and helpful, we visted here several times to eat our meal, both with the same fantastic result!!
Well worth visting!!!
Irene C (March 20, 2002)
Nice restaurant , next to the hotel we stayed in(The Contessa)Varied menu and typical Greek hospitality. Well worth a visit , especially as it has to compete with the commercialism in the rest of Argassi!
Emma W (September 30, 2001)
As there were so many restaurants to choose from, we only visited Phoenix once but we enjoyed a very nice cooked breakfast there. Emma Wood, 14 yrs
| | |
| --- | --- |
| Search for Phoenix in all of JustZante & the Messageboard | |
More Restaurants in Argassi...

24-7 | After Creperie | Athina | Blue Blue | Dionysos | Double | Edem | Elena | Erato | Ethnic | Flocas Cafe | Granada | Green Frog | Gusto | Gyropolis | Ilision | La Dolca Vita | Palmyra Restaurant | Palos de Moguer | Papillon | Peppermint | Piccadilly | Poldos Place | Portokali | Poseidon | Rubys | Sala Ristorante | Simply Greek | Snack Academy | Stars | Street Bakery Cafe | Target Bar Taverna | Three Brothers | Yamas Tapas Bar | Zorbas |