Zante Beaches

Laganas Reviews
---
Zakynthos Guide
---
Local Directory
---
WalkAbout

Street View Style Tours
---
Zante Maps
---
Laganas Taxis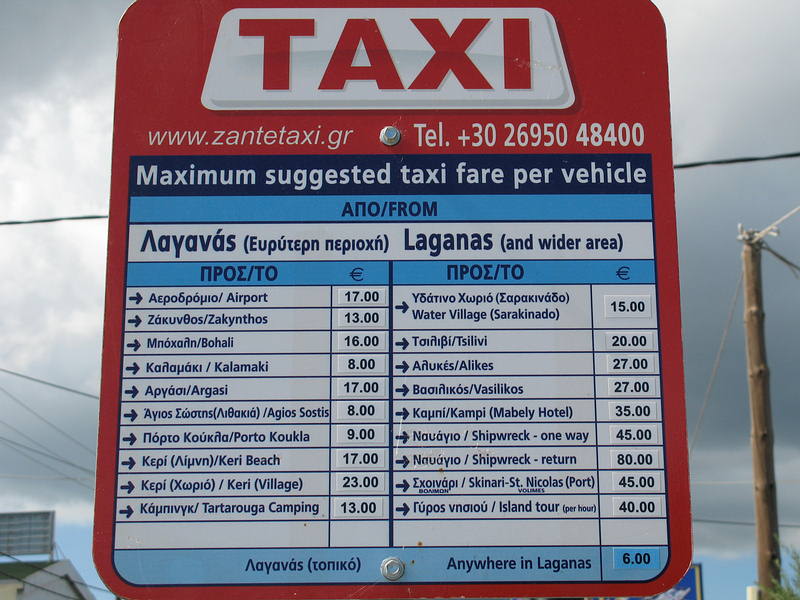 ---
Laganas Buses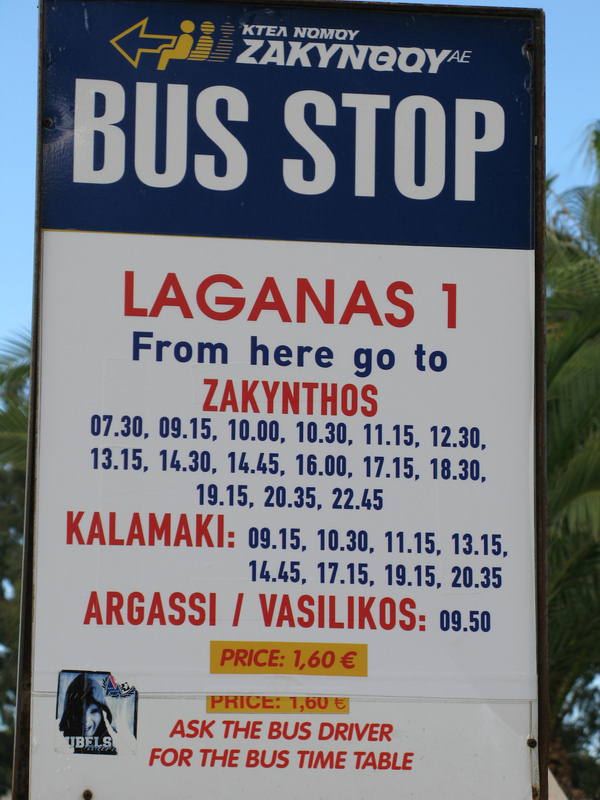 ---

+ Enlarge Map
Ellenis Studios

(Accommodation in Laganas)

Angela L
Hello everyone!

I never knew that this blog actually exists until tonight that I randomly found it!
I am Angela, Marina's(the owner's) daughter, and some of you might still remember me.
I started reading through the comments and seeing the pictures and I actually remember many of you!

I read a few comments from the rep Debbie, that we once had.She was a great girl and if you see this message Debbie write me back, or if any of you guys has been in touch with her...please let me know!

Apart from that, Thank you all guys for being at the Ellinis even if that was a loooong time ago!Thanks for the good reviews but also thanks for the bad ones. I guess it wouldn't be any progress without them.

If any of you still remembers me, write me back. I would love to hear from you!
Best
Angela :-)



1/10
Trudy W

would def go to zante again but no way would i stay here
Richie

Gutted!
Amy R

alllrrriiiggghhht

absolutly gutted not coming out to zante this year but this is a message for anyone whos in two minds wether to go or not!!!! get your a**e out there its fantastic you never meet any better reps, jabba, lydia, leah and andy they will look after you and make your holiday what it is!!! we had a fantastic time with them and you meet so many wicked people on the excursions so definatly sighn up for all of them!!! school disco fantastic!!!! reps if your reading this see you for the reunion

amy x
Melissa P
thinking of comin ere in september wud u recommend it?

x
10/10
Stuart G

Does anyone remember these absolutely amazing guys from Scotland, they were in Zante from the 22nd of June 2006 until 29th of June. They were amazing!! Especially the two, i think they were called Fred & G Unit, They made my holiday. And i Still think they are spoken about with great fondness.

Love you guys
Jenna H

We stayed here late september

Not the best time in the season to go but hey the holiday was FREE so we didn't care

We enjoyed staying here and had a lovely time.

Hi to all that stayed here at the same time

One word (tamworth 2) Rocky x

Jenna and Chris
Andy W

reminder 2 every 1 who is coming on the big amsterdam weekender on da 4th of november that if ya newcastle on da friday nite then were avin a big zante reunion / p**s up in newcastle and its also lydias bday aswell

we will be startin out at revoultion 4 9.00pm so get ya ass down then and get on it 4 a top nite and even more important top weekender!!

c u there

jabba, randy andy aka malaka, lydia, leah
Elesa L
Big Shout out to the Tamworth boys, the Geordie lads DOUGY!! lol n everyone else who was there from the 21st Sept - 5th Oct. Had a wicked two weeks, would def go again but wouldnt reccomend the Ellinis Appartments!!! The owner is a W*nker!! Hope to hear from some of you soon, n see you Brummies on the 25th NOV woo hoo

Lv Jo, Elesa, Jennie n Kelly XXX

Andy W

Big hello 2 all the guests who stayed wit da escapades crew thorugh the summer. Big shout out 2 u all!!

Bin a wkd season guys thanks 2 u lot making it a wkd 1 as we have had some wkd guests!!

Urgent reminder though

Lydias bday is fast approaching as were coming up 2 the big amsterdam weekender!!

Were heading in 2 newcastle the day and night b4 and r avin 1 big party and a massive zante reunion 4 us all. So if ya on the weekender then get ya ass in to newcastle on da friday night!! Drop us a line 4 the details of were we are going to be getting leathered!! E-mail us guys at

andydabeermonster@hotmail.com

2 get the info. Nite not 2 miss out on!!

Lydia, Randy Andy aka malaka, Jabba, Leah

Paul D

hi to everyone who was staying at the ellinis apartments between 21st & 28th september. overall had a right laugh, nightlife was good despite nearing the end of season. zeros, rescues and cocktails & dreams the main bars i remember.

i would return to zante but can't say i would stay in the ellinis again, the apartments were very basic, and not suited to 3 geordie lads sharing a room (thank god i didn't get the camp bed!). wasn't impressed with the water and power cuts, but hey i got what i went for, a laugh and a p**s up!!

also pepe the owner was a right little hitler, god forbid if you drink from a bottle of beer/pop you aint bought from him! and the cnut charged a 100 euro for breaking a light bulb and plastic cover!! wey least we can say we done our bit for charity….

one thing the place was good for was meeting people. we met a load of canny people especially the donny girls and you naughty essex girls! my chest hair is just starting to grow back now! jo, kelly, elisa (is that how ya spell it??) n jenny ya were a laugh even though a found it hard understanding your accent and vice versa! you all left ya mark, especially jo!! the bruises are fading babe, lol hope you enjoyed ya last week.

if anyone wants to keep in touch my email is dougy1982@hotmail.com and my mobile is 07747778703

maybe we will see some of ya up here in newcastle if ya go on the escapades amsterdamer trip on november 4th??

David M

Just got back from a wicked 2 weeks in zante and was staying at the Ellinis apartments between August 10th and 24th.Had a brilliant holiday and a great time round the pool during the days.Missin Nicos already Big shout out to all the Preston Lads we met and also the salford lads and the 3 stockport lasses..hope you all had as good a time as us!! Get in touch if any of you guys read this!!

Abby

hey all u ellinis p**s heads!!!!!!! (ramberlers!!!!) had an absolutely quality time the last 2 weeks. flew out from birmingham on the 10th of august with 2 other girls and jus lived it large!!! met sum wicked people, 2 name a few..... matt,munds,tom,giles,wills,morgs,wendy, leicester lads,hereford lads, jo, julie,lance & army lads,ginge & his 2 mates,and any1 else iv missed out u were all absolutely quality & wicked people and u made my holiday!! (not 4gettin the reps andy, jabba, leah and lydia , top!) hotel was cool, lovely family who look after u well, rooms basic but clean, overall u cant complain. so gutted 2 b back home , miss evry1 so much, definately holiday of a lifetime!!!! xxxxx

Jenna H

Right so beware of Grant noted!!

Yeah really excited but really your mate Grant can not count hun ....its 4 weeks and 6 days now mate!

Your joking take my mates they are all skint or with their chaps lol

You didn't say how old you all are???? tee hee hee

We fly at 7.05am really good flight i know ha x x

speak soon J x
Doug

Hi Jenna,

there is 6 of us going, me, Granty, Dodd, Kane, Lee and Sharky. Our flight is 3pm I think so shoul dbe there 7pm ish??

I've been to Benidorm, Tenerife, Magaluf and Ibiza. Have to say I loved them all but Benidorm was my first lads hol and was tops.

I think you should get some of your pals to head out if ya boyfriend is taking his!!

PS. Watch out for my pal Grant!
Jenna H

Hey Doug

There is my boyfriend and i going, and some of his mates are thinking of coming (but i really hope not LOL) I have been to Malia, Kos, Zante (twice) Corfu (twice) and must say Zante is the best by far!! I really can not wait to go!! What time is you flight? and who is going in your party? Hope to hear from you soon Jenna xx

PS we are both 21 LOL x
Jenna H

Hey we fly from Birmingham on the 21st September

I will have been to Zante 3 times in sept, Its just fantastic i have been on a club 18-30, twentys as well so now for this one.

I am not sure what it will be like in september but july and august is just brill!!

I have been to loads of other Club 18 - 30 resorts and this is by far the best

Just come back from Kavos and i am sorry for all those that like it however it must now be called Chavos, its full of Chav's

See you all soon 5 weeks thursday yay x x

Gav M

Just got back from Zante, went out with 9 Lads, The Ellinis Apts were OK they are in a good location right at the top of the strip. Its about 10 minutes walk to Zeros (Which is the best club there). The apartments are well basic and sharing with 3 Lads ain't the best idea but it is a laugh. You have to give 1 passport to them per room, but be warned if your getting picked up for an eairly flight on the way back because we nearly missed or coach as they was F**KING us around to get them back. Quality place to be wanna go back. Go to Pink Panthers and get the Big Fish Bowl it the best!!! Watch out for the Little Basta*d Albaian Kid that sell glow sticks they are just tring to Steal your money/phone/anything you have, while they put it on you!!!! Look out for the L&B people they give you a box of 20 L&B fags if you give them an empty box, Big Shout out to all the girls out there between the 3rd and 10th August you are all F**KING HOT!!!

Pete

hay names pete and im going to laganas on the 17th of august. any1 know if ders watersports and bunjee jumping available cos i cant seem to find any in my searches. hit me at Yiodi88@yahoo.co.uk if u got any info. fanx
Kieran D

Me and 4 other lads just had the holiday of a life-time in Laganas, Zante whilst staying in the Ellinis apartments. Absolutely fantastic, the family were really nice and the reps were quality (big up to Andy and all the Escapades crew). Anyone who wants to go on holiday for a great laugh, this is the mother of all places!!
Stuart G

Jst bac from zante, place was brilliant, stayed at the ellinis n had balcony parties everynite. Just 1 bit of advice, dnt jump in2 the pool at 7 in the mornin! The family were really nice even tho sum1 flooded their room, Andy the rep is a nice guy, if anybody meets him tel him scottish wil be bac 2 beat him in a dance off again!
Louise S
Nice apartments, in perfect location at end of strip, very clean but basic. Owerners very helpfull, great pool,nice food, would go again, beware of the rep ANdy, not a nice guy, ignores you and slag you of if u dont pay to go on trips like he did with me and my mate
Kat R
Fantastic place!!! Atmosphere really good, apt not fantastic but clean enough to sleep and get ready in - very basic!! If you are doubting going after reading all the bad comments just go u will love it! Only thing wrong with the apts is the Reps!!!! Lol xx
Claire J

Ive just got back from Zante and it was the best holiday ive ever had. The Ellinis was a great hotel to stay at, the pool was brilliant!. The family who ran the hotel were lovely and the reps (Jabba, Lydia and Andy) were the best! I definitely want to go back again soon. The weather was gorgeous too, I got a wicked tan. Its right next door to Legends, which was a great bar to start the night off in!
Dave

Hello just askin if anyone no's what the weather is like in june as me and my pals are flying out there in june. Also is it expencive to travel to other places on the island? .what are the appartments like do they all have balcony's? and one last thing how far is it to the beach ?

thanx Dave
| | |
| --- | --- |
| Search for Ellenis Studios in all of JustZante & the Messageboard | |
More Hotels and Apartments in Laganas...

Acapulco Marinos Apts | Agrillia Hotel | Albatros Hotel | Alex Studios | Alexander Hotel | Alkyonis Hotel | Anastasia Beach Hotel | Andreolas Beach Hotel | Angela Hotel | Angela Hotel | Angela Studios | Aphrodite Hotel | Astir Hotel | Astir Palace Hotel | Atlantis Hotel | Blue Waves Hotel | Bluebell Hotel | Bona Vista Studios | Borsalino Studios | Bozikis Hotel | Cactus Hotel | California Hotel | Canadian Hotel | Castelli Hotel | Christina Studios | Dados (Jimmys) Hotel | Denise Beach Hotel | Derekas Studios | Dimis Hotel | Divina Studios | Dora Studios | Elite Studios | Ellenis Studios | Esperia Hotel | Eugenia Apts | Fantasy Apartments | Galaxy Hotel | Gardelli Resort Hotel | Garden Palace Apts | Gioie di Mare Hotel | Helen Studios | Hera Studios | Ikaros Hotel | Ilaria Hotel | Ilios Hotel | Ionis Hotel | Janno Beach Hotel | Karras Hotel | Kostas Studios | Laganas Hotel | Majestic Spa Hotel | Margarita Hotel | Mariana Hotel | Marios Hotel | Mediterranean Beach Resort | Megara Studios | Mon Repos | Must Hotel | Natalie Hotel | Nemesis Art Hotel | Olympia Hotel | Oscar Hotel | Pallas Hotel | Panorama Hotel | Paradise Apartments | Perkes Hotel | Pink Panther | Plaza Hotel | Portego Apts | Poseidon Beach Hotel | President Apartments | Prokopis Studios | Pythari Apartments | Razis Erieta Studios | Rose Club Apartments | Sarakina Apartments | Savvas Hotel | Sorrento Studios | Sunflower Studios | Sunshine Hotel | Tassia Studios | Trinity Hotel | Tzante Hotel | Villa Aliri | Village Inn Apts | Vivian Hotel | Vossos Hotel | Yakinthos Hotel | Zante Beach Hotel | Zante Doro Studios | Zante Park Hotel |