Zante Beaches

Tsilivi Reviews
---
Zakynthos Guide
---
Local Directory
---
WalkAbout

Street View Style Tours
---
Zante Maps
---
Tsilivi Taxis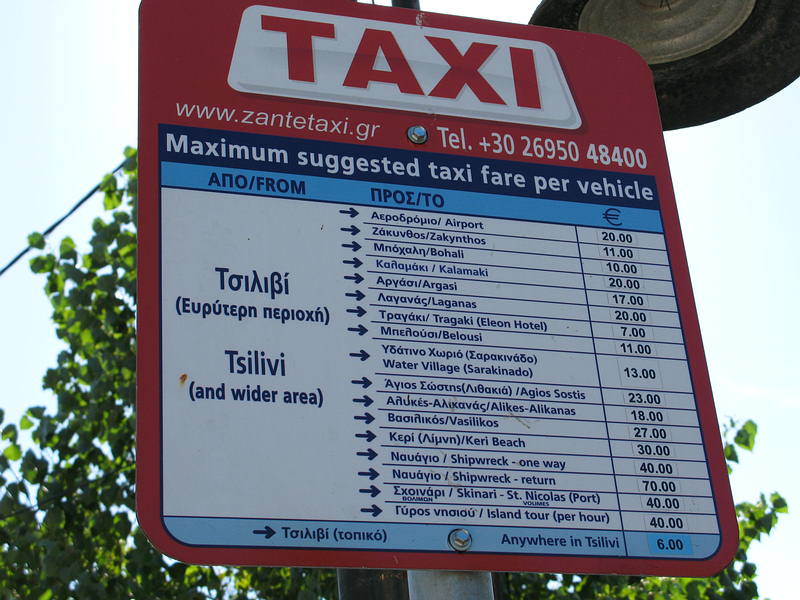 ---
Tsilivi Buses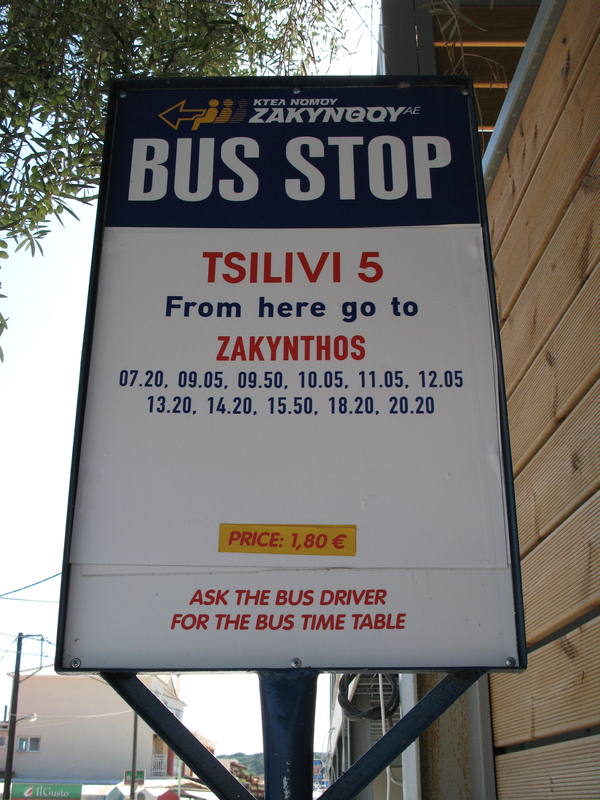 ---

+ Enlarge Map
The Med

(Restaurants in Tsilivi)

10/10
Rebeka M
We were on our holiday in the Mediterranee hotel, so we ate at the Med restaurant a lot time. The food was very delicious , and the waiters were really kind! We love this place! I want to go back there, and hopefully we will go next year!
10/10
Catherine L
We ate at the Med 4 times in our 2 week stay there, the food was fabulous! It also was reasonably priced and always served well and presented well. The restaurant was always crowded too, which is proof of quality.

Catherine and Dave Lobban
10/10
Simone R
have to go here, its always jam packed with people. amazing food, young waiter on the door is so friendly, we became very pally with him, everytime we saw him he always said hiya and that. very good here. RECOMMENDED HIGHLY!!!

yammas! xx

3/10
Jaimie K

We were extremely dissapointed by the food served up in The Med Grill, especially at the prices they are charging. One of our starters was no more than luke warm which is a bit of a bummer when it is oven baked feta, the other was so hot it would burn the roof of your mouth off. mains were little better with my girlfriend ordering the Mediterranean Pork Loin which was described as being a Pork Loin stuffed with Peppers, Onion and Herbs. When it arrived it was actually a lump of pork with onions and mushrooms spead over the plate smothered in some kind of grey sauce. Unfortunatly my girlfriend hates mushrooms, when the waiter was asked if everything was ok he was told of the problem and his reply was "that is just how it comes." We decided to have a desert regardless as we didn't eat much of our mains so were still hungry, seems as it is nearing the end of the season there freezer was empty as tey had sold out of all the frozen deserts. It wasn't all bad though, we did bag a free ug of nescafe out it :o/

Avoid!!!

4/10
Laura M
went here to eat one night, starters were nice but main courses were awful, i had chicken which hadnt been cooked properly and was still partially raw. Would not recommend it.
10/10
Hege S
Me and my mom had breakfast and dinner at The Med Grill everyday, and I really recomend it. The staff are nice and cute, and the food is very good. Especially the omelettes

1/10
Dianne F

We were smiled at when we were going out in the evenings to go for a walk before dinner. One of the waiters at the Med grill kept calling us in. He said you stay at our hotel you must eat here!! We told him not just now as it was too early. He continued to hassle us on a nightly basis. This became tiring so we said OK we will eat here tonight. He promised us if the food was not good we would not pay.

Starters were nice, we all enjoyed them. But when our main courses arrived I was disgusted. I had ordered Chicken Schnitzel ( Chicken Fillet in breadcrumbs) What I got was 2 overcooked chicken burgers that I wouldn't feed to one of the dogs that roam around the streets. 3 of our party ordered pizzas. These were shocking, flat base that was cooked to a crispy wafer and covered in very greasy toppings. We asked the waiter to come over and he apologised and took the food away. We tried to get the waiter that had hassled us to come in and he totally ignored us. As we left I made a point of letting him know how bad the food was and he still tried to ignore us!!

So be aware you don't get what you ask for at the MED GRILL.

Chis

My family went here twice for breakfast and had one evening meal here all were enjoyable and would recommend people to try it.
Sarah W

was fantastic food and service all staff very polite and spoke english defo going back when i return to zante one of the best restaurants in tsilivi. yanis was best member of staff and absolutly stunning
John R

We visited here regularly most mornings for breastfast as our hotel was a short walk away. We had already tried a lot of places for breakfast in the area but once we tried the Med we found it hard to go anywhere else.

The food was lovely and was always served quickly. The med was extremely good value and the staff were always very friendly. Probably the best breakfast on the island.
Stephanie B

Hey,

Meal =

Great.

Price =

Cheap.

Staff =

Good Luckin & Polite.

Went there twice

YUMMY!

x Steph x
Sharon S

What an asbsoluty fantastic place to eat!!!, I would recommend it to anyone, we had been in tsilivi near a week before we discovered it, then we went nearly every night,and when we return in 8 weeks, we will certainly be going again, even though we are going all inclusive, even there takeaway service is outstanding, we fed a family of four for about a fiver!! faboulas value for money, the waiters are so friendly, nothing is too much trouble for them, we had alot of courtesy drinks and deserts, and coffee, definatly worth a visit, (or two). 10 out of 10, for everything, see you in 8 weeks.

Chloe M

Well ! What can i say? This has to be the best place to eat on the whole of Zante! My best mate and i went at least five times in a week. The food was always of good quality but i feel the most impressive aspect of the restaurant was the service! Zaki is one of the kindest waiters you could meet-really attentive and nothing is too much trouble. They also serve the best bread!!!!

Fab!
Lillian M

We ate at the med several times whilst in tsilivi and found it to be the best restaurant overall. the food is good, the staff (zaki, andreas, simon and co!) are v. friendly and accommodating and the atmosphere is v relaxed. Would definitely recommend it to anyone staying in the area and make sure to try the greek desserts!

ps- theres a wee bar behind the restaurant that doesnt get too busy, good for chilling out.
Sarah-louise N

we tried this on lunch time and the service was poor. one of our orders was wrong ordered a gyros pitta and ended up with a slice of bacon and an egg. couldn't get this corrected. food that did arrive was of poor quality also wouldn't recommend it.
Louise

This place was excellent! the food was served quick and it was of good quality. the service was superb and the best value for money out of all the restaurants in tsilivi!!!
Deanna B
had one meal here but was not that great but ok, but they do the best take away kebab Brilllllllllllllllll
Danielle A
it was rubbish. the food was horrible and the staff just sat around. dont go its a waste of money !!!!!!!!!!!!!!!
Rachel H
We went to the med 5 times in our two week holiday. Friendly atmosphere. The food is gorgeous, good quality, good portions and less expensive than some of the other top restaurants. The service can be slower at peak times but is usually excellant. Worth a try to make up your own mind. You get to have a nice meal in a relaxing atmosphere and get to watch the sexy waiter SIMON hard at work. He is enough to put a smile on any girls face, worth a visit just for him!

Rachel H
Unfortunately, we did not discover this restaurant until the last week of our two week stay. We visited the restaurant 5 times between 19/07/04 and 25/07/04. The menu is not as extensive as some other restaurants but the food is of the same or better quality than the manos grill. The service can be slower at the very busy times of night but it is mostly excellent. The waiters are really friendly and the food is delicious, good protion size and quality but less expensive than some other top restaurants. PLUS THERE IS THE ADDED BONUS OF BEING ABLE TO SIT IN A RELAXED ATMOSPHERE AND WATCH THE SEXY WAITER SIMON AT WORK. He is enough to put a smile on any girls face!

Thomas B
We have been many times in Tsilivie and stayed at the Med hotel. The Med Grill are great. The food is plenty and very good, the price is lower than other good restaurants. The service are friendly, but they are very busy, so it might take a little time, but who cares, its hollyday. If you stay at the hotel you get 10% discount.
Mary-anne W
This is the restaurant for the Mediteranee hotel (where we were staying). It was very busy, so the service was a bit slow. However, we enjoyed our meal, the food was good, and were pleasantly surprised by how cheap it was.
| | |
| --- | --- |
| Search for The Med in all of JustZante & the Messageboard | |
More Restaurants in Tsilivi...

Alkis Place | Apollon | Aris Taverna | Asian Feast | Athena | Avgoustis | Balcony | Benikos | Bianco e Rosso | Boomerang Beach Bar | Cafe Romanza | Calypso | Chinese Beijing | Contessina | Courser | Demaras | Dionisios Grill | Dionysos | Drosia | Edem | Family | Giorgios | Golden Fish | Greek Obelix | Greek Taste Souvlaki | Gyroland | Halfway House | Ideal | Il Fatto | Il Gusto | Kolovos Grill House | Koukos | Lamai Restaurant | Limanaki | Local Grill | Majestic | Marios Grill | Menir | Miami Beach Bar | Micriacropoli | Moby Dick | Mythos Grill House | Olive Garden | Olive Tree | Pieros | Popeyes | Premier | Romios | Salt and Pepper | Squid and Octopus | Stamnes | Subway | Sweet Revenge | Sweet Taste | The Brothers | The Med | Trenta Nova | Tsilivino | Valantinas Castle | Wine and Roses | Yum Yum | Zorbas |