Zante Beaches

Tsilivi Reviews
---
Zakynthos Guide
---
Local Directory
---
WalkAbout

Street View Style Tours
---
Zante Maps
---
Tsilivi Taxis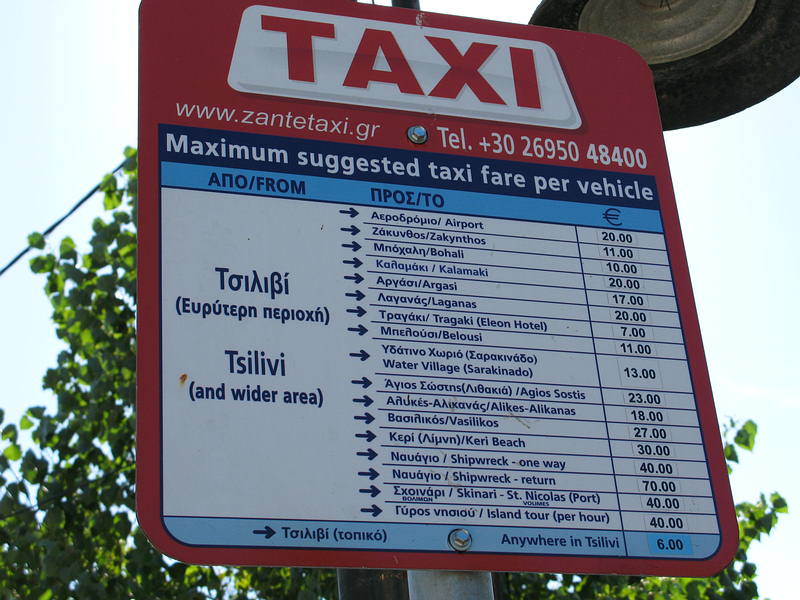 ---
Tsilivi Buses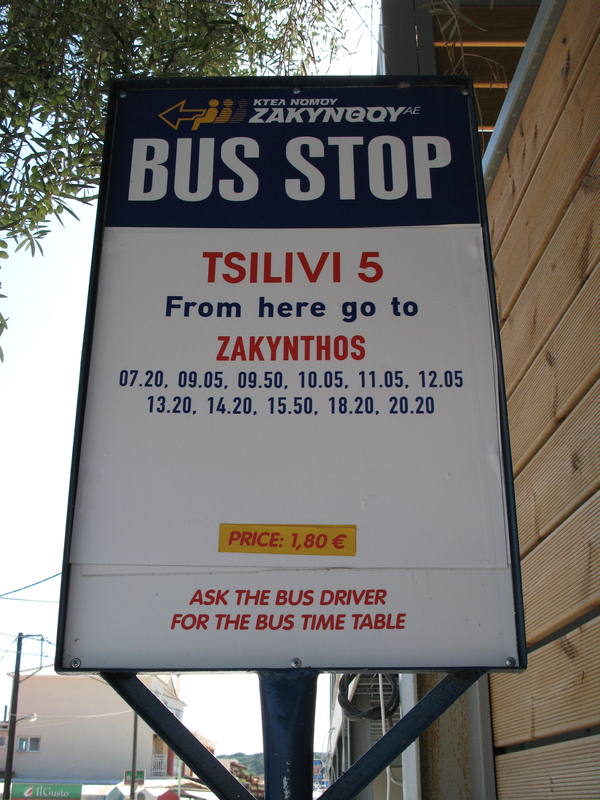 ---

+ Enlarge Map
Benikos

(Restaurants in Tsilivi)

10/10
Linda, john , alexa D

Hi Nikos, Becky & family

Congrats on your five star rating well deserved in our opinion. We are coming to Tsilivi on Thursday. One of our first stops will be to sample your lovely food and wonderful hospitality. My daughter and her partner still remember with affection the amazing fish platter you prepared for them. They have been all around the world and no dish has topped this special evening for them. Unfortunately mum will not be able to travel this year, but sends her best wishes.

Benikos is the best place to eat if you love fresh produce cooked to perfection.
10/10
Gaynor L

Lovely restaurant, ate here twice on our honeymoon. Lovely food, very reasonably priced, very friendly staff and lovely relaxed atmosphere. Would highly recommend.
10/10
Phil C
Has to be the best restaurant in Tsilivi thank you Nikos and Becky
10/10
Sue Greenway
Love Love Love Benikos, been to Tsillvi 6 times and always pay a visit to Benikos , lovely food, lovely staff hopefully will return may more times x
10/10
Corine R
Ate here once last June and loved it! We went back 3 times during our two week stay in June this year, and will be returning again in August. Fantastic food, Great people always have time for a friendly chat when your passing by, and no hassling you to eat there,
10/10
Robert P
We were in Tsilivi for one week and there isnt better restaurant than Benikos. Always friendly and hospitable people. ...especially Beniko. Delicious meal, wine and ouzo. We really recomended this restaurant. You will not regret it. ...Gretka and Robert from Slovakia
10/10
Jodie A
will be 7 years in the making and returning to zante next year. 1st thuing me and my wife said, off to beniko's the 1st night. the food was amzing and so was the hospitality, so it'd be nice to catch up since 2006.we still get xmas cards from them, and we always promised we'd go back.
10/10
Tracey B
Best Strawberry Cheesecake I have EVER tasted...be back for some more in 2013.
9/10
Gail R
Have been going to Tsilivi for 15 years so remember Nikos (the owner) when he had a jewellery shop. His restaurant makes wonderful food and the portions are bigger than others. I tend to have starters when i go for a meal elsewhere, but just take note that if you have a starter here you may not be able to eat all the main. Very good for your money. Becky, his English wife, is always friendly and welcoming too. All in all, i would give it a go, its worth it.

6/10
Rebekah B
The food was good, they accomodated my pickiness with a smile and no problems!

Nickos the owner was warm and welcoming.
Becky on the other hand had a face like a slapped a** and spent the evening trying to look busy, whilst not doing any work and scowling at the waitress who had to run around doing everything herself.

Cheer up Becky! And get some service skills. You were the only thing unpleasant in the restaurant and you reminded us of the rubbish service we get in restaurants back in the UK.

Other than that, great! May be she was having a bad day?

6/10
Christine C

Friendly staff and good service. Unfortunately for us the food was only average so we only went the once to this restaurant.
8/10
Sue G
Very Friendly staff . Great food reasonably priced . one of our party was disabled and becky kindly took us back to our hotel. will defo go back!
8/10
Andrew F

Very friendly helpful people. Great menu lots too choose from. Ate twice at Benikos both were great. Food was a good price and served quickly with a smile. Would definately go again.
10/10
Matt P
Hi all, Fantastic meal all round at a very good price. Defiantly will be back and would recommend this to anyone. :)
10/10
Kim T

hi becky, nikos, we are bk on the 1st may for two wks so see you then
10/10
Joanne B

Most definately the best restaurant my family and I eat out at. The food, service and atmosphere are wonderful. We missed coming last year but are back in August for 2 weeks. Can't wait!
Robert Q

I have never eaten at this restaurant, however the advertisment on Island FM is so annoying that I doubt that I will ever go to Benikos.
10/10
Phil

Hi Becky and Nikos great to see you again this year, as always good food and great hosts

Will be back for two weeks in August next year see you then
10/10
Gary C

Usual fantastic standard of food here still. Specials were brilliant. Free wine when we went, fast service and we will def go back in September
10/10
Linda D

Just returned from another fabulous holiday in Tsilivi. We visited Benikos 3 times during our two week holiday. The food is fantastic and the staff are wonderful, so welcoming and friendly. Definitely the best food during our holiday. We were also there a few times last year and look forward to returning next year. The Benikos Greek mixed plate is gorgeous, giving you a taste of a few local Greek dishes all on the one plate. Our 5 year old daughter loved the spaghetti bolognese as it didn't have lumps of vegetables in it which she hates. Our 7 year old son loved the Chicken and Bacon Souvlaki. The food is very reasonably priced and the house red wine is to die for.
10/10
Liana K
Just got back from Tsilivi and had a great time ! Spent most nights at Benikos. Really enjoyed it here. Nikos is lovely. Orial was the best !!
Paul L
Hi to Becky, Nikos and staff, returned last Thursday having spent a week on Zante, ate there 3 times. Great menu, lovely pleasant friendly atmosphere and the food is aaaamazing, try the meat platter selection, stiffado, mousaka etc, OMG. Don't hurry, simply enjoy, the house wine is lovely. Top Taverna in Tsilivi!!Last night tried their own fillet steak, melted in the mouth, and excellent value when compared to UK restaurants. Paul & Maureen ps. Maureen on the left, you will all know Becky, sorry it's a little dark, too much wine and not enough aperture!

John N

Had our 4th trip to Tsilivi and stayed at the other end of town this time,thought we`d try Benikos after reading all the reviews.Went there for our 1st meal and returned for all the others.Great food at a reasonable price,brilliant service to boot and a lovely Greek/English couple running it,yes Nico,Becky only lets you THINK you run the place haha.Will return without doubt next time we visit Zante if we can have table 2.

10/10
Anna D
As the menu says enter as Strangers but leave as Friends, not a truer statement ever made! Have just returned from a week inTsilivi and found this restaurant on 3rd night and never looked back! I never normally stick to one restaurant but once this one was found I threw out that theory of mine and went back again and again! The food was fabulous as was the service and as said by Nikos 'until next time' as I am posivitely sure I will return to this lovely island and to the best Greek Taverna in town. You know the food is good as you never trust a skinny chef and when you hear that the Greeks themselves travel to eat here!

10/10
Debbie S

Hi to Becky & Nikos, just wanted to thank you for your hospitality and WONDERFUL food on our recent "sneaky" extra weeks holiday, and may I say your lemon meringue pie was out of this world !!!, The food is always wonderful and the sevice excellent, hope you have a good winter and see you next June, love from Deb & Barrie Smallwood x
| | |
| --- | --- |
| Search for Benikos in all of JustZante & the Messageboard | |
More Restaurants in Tsilivi...

Alkis Place | Apollon | Aris Taverna | Asian Feast | Athena | Avgoustis | Balcony | Benikos | Bianco e Rosso | Boomerang Beach Bar | Cafe Romanza | Calypso | Chinese Beijing | Contessina | Courser | Demaras | Dionisios Grill | Dionysos | Drosia | Edem | Family | Giorgios | Golden Fish | Greek Obelix | Greek Taste Souvlaki | Gyroland | Halfway House | Ideal | Il Fatto | Il Gusto | Kolovos Grill House | Koukos | Lamai Restaurant | Limanaki | Local Grill | Majestic | Marios Grill | Menir | Miami Beach Bar | Micriacropoli | Moby Dick | Mythos Grill House | Olive Garden | Olive Tree | Pieros | Popeyes | Premier | Romios | Salt and Pepper | Squid and Octopus | Stamnes | Subway | Sweet Revenge | Sweet Taste | The Brothers | The Med | Trenta Nova | Tsilivino | Valantinas Castle | Wine and Roses | Yum Yum | Zorbas |