Zante Beaches

Tsilivi Reviews
---
Zakynthos Guide
---
Local Directory
---
WalkAbout

Street View Style Tours
---
Zante Maps
---
Tsilivi Taxis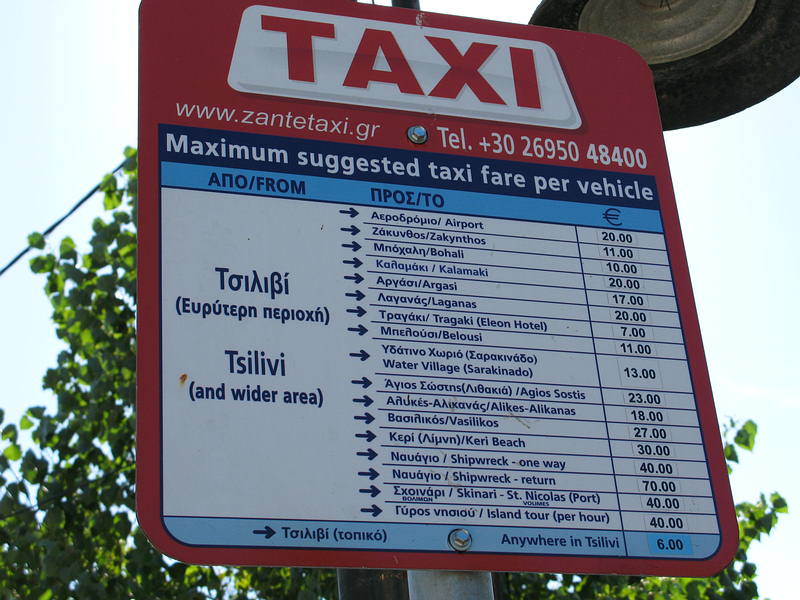 ---
Tsilivi Buses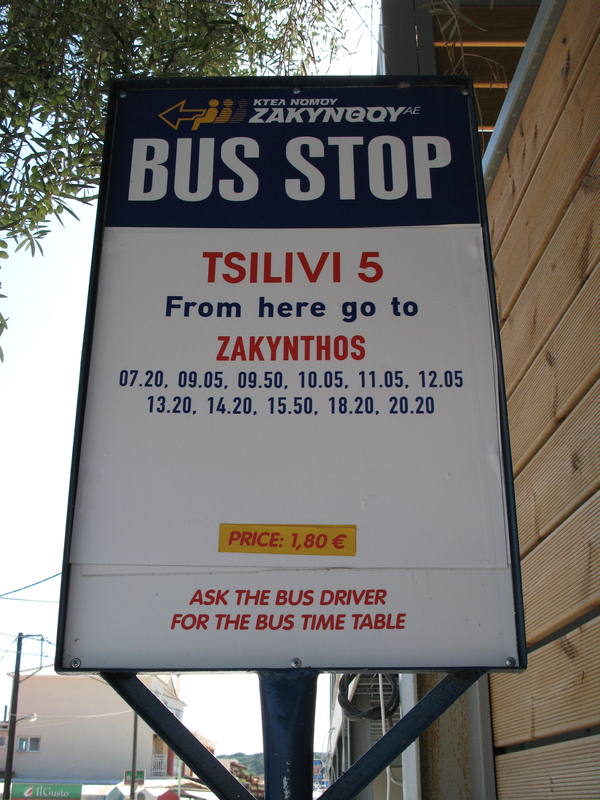 ---

+ Enlarge Map
Koukos

(Restaurants in Tsilivi)

9/10
Alice D
Koukos is now called Kostas & Jenny isn't it? Ohwell! I went on Sunday 31st July and when I was there it was called that!:) This restaurant was my favourite out of the whole 14 nights I stayed in Tsilivi! It was Sunday which meant Greek night was on. I thought I would totally dread saying that we should do some Greek dancing! We booked a table right at the front aswell! We got dragged up like three times! Each time was amazing! If you ever get offered to come up and do some Greek dancing- DO IT. It's hilarious!:'). The dancers were brilliant and the fire dancing and plate smashing was fab! Food! All the food came at a decent time! We didn't have any trouble with it! I had the spaghetti bolognese which was nice! I can't really remember my families food except my little brother who had a really nice chicken dish! Everything I loved about this restaurant! Including the people! They were so nice! My family stayed at Planet Apartments so every night we would walk past the restaurant and some would smile, say hello and even wave! Also...I had a thing for one of the gorgeous young waiters! hehe;). The restaurant atmosphere was just perfect! everyone was either dancing, watching and clapping or enjoying their food! Go to Kostas & Jenny if you want to have a fab time! 4 pictures attached!:).

Andrea K
Koukos is now closed.

10/10
Chris C
Great place to eat, the service is made all the better by Nicola the English waitress who goes out of her way to help. great Greek night, would recommend you visit.....
10/10
Robert Q
With so much choice it wasn't until our 5th visit to Zante that we tried Koukos. We were kicking ourselves! The food was fabulous, we enjoyed our first meal there so much we kept going back eating there most nights. The service was excellant. We were well looked after particularly by the English waitress Nikki. We tried the Greek Night and thoroughly enjoyed ourselves. We would definately recommend it to everyone and will definately go again. So a big thank you to all at Koukos.
10/10
Charlene P
ABSOLUTELY FANTASTIC!!! If you looking to experience a "Greek Night" with dancing and plate throwing then this is the place. Food was fantastic and the entertainment was top class! Do yourself a favour and book a table
10/10
Sophie C

Went to the greek night for the second time this year, so much fun! The entertainment is amazing as well as the food, the lamb in the oven is lovely. It's a great night if you're up for a laugh and a dance! Brilliant atmosphere :) definitely going for a third visit next year.
10/10
Julie C

You could not ask for a better place to eat, good food, friendly staff, who all make it an eating experience not just a place to have dinner. Try the greek night lots of fun and dancing. Can't wait to go back only six weeks on thursday and you will find me there having dinner.
9/10
Simone R

went to a greek night here. service was pretty bad but only because it was absolutley rammed! nice food though, waiters were very nice had alot of free shots from one of them called Costav or something! other waiter Romeo i think his name was, was abit too over the top! a great night though!! everyone was up dancing, the best night in the two weeks we stayed there tbh. :) keep up the good work guys.all the best xx

1/10
Sandra N

Over the years we have stayed in Tsivili, Koukos was one of our favourite restaurants. Last year we found that Panos had sold the business and that all the brilliant waiters were now working in other restaurants around the Island. Though the chef was the same, we found the service very poor.

This year we thought we would try again, we ordered the cold meze for 3, which turned up without the pitta bread, we then had to wait at least 10 minutes before it arrived, and before we had finished our starter they started to bring out our main course before we were ready. The lamb klefito which used to come out still on fire was unlit, and the kleftico was warm. My husband had the mousaka which was the worst he had ever tasted. Again we found the service to be lacking except for the young English girl.

There are far better 'Greek' restaurants in the resort and will not be returning to Koukos next year.

9/10
Judith S

Have holidayed in Tsilivi for last 4 year and this restaurant is still the best!! Ava & Dennis are doing a great job maintaining the high standard set by Panos. My hubby & I celebrated my birthday at the Koukos thanks for a great night, cake & bubbly was much appreciated!! Best cheese saganaki in town also recommend the chicken andulusia. Keep up the good work.See you next year. Judith & John xx
10/10
Teresa W
the food at koukos was fantastic we eat there ten nights out of fourteen and the service was wonderful nothing was to much trouble so do yourself a favour and try it as it is the best restaurant in tsilivi we will be back
9/10
Tim B

Went here for the first time and loved it , the greek dancers were very good and the food was very good aswell. The only problem that the dancers didnt come on till late and with having two young children it was hard to keep them entertained while waiting, other than that a very good night was had by all the people in my party.
10/10
Gill C
Went here three nights for greek night and it was great - the dancers were fantastic and the food was delicious. The first night we had the meze for two and it was fantastic, it would feed three people - no problem. Can thoroughly recommend everything about this restaurant - food, staff and entertainment all excellent. This was where I spent the first half of my 50th birthay evening and it was lovely as it was sunday and greek night was on.

WONDERFUL
9/10
John S
My wife and I have gone to this restuarant for the last 3 years and found it to be one of the best in the resort. We have just returned after 2 excellent weeks and found that Pannos is back and working with the new owners to return to its original quality. Good luck to them all as they need to continue to work hard as the resort is a lot quieter this year.
3/10
Andrea K
Went to this restaurant on the Greek Night but it was not good.
The food came in reasonable time but was nothing special. An hour later we were still sat with our dirty plates at our table, not good. Tried to order a sweet but could not get the waiters attention for the life of us, so gave up and went to pay at the counter.The guy looked very stressed cos it was so busy. We saw a couple sneak out cos they had been waiting for their food an hour.
The Greek Dancers were very good but the restaurant service was the worst i've ever experienced!!!!!!!!

7/10
Marilyn S
Panos has sold the restaurant. The food is still good and Panos is working there only on Greek Nights. Mama is not there anymore. The new owners have only kept one member of staff on. The atmosphere has changed.
9/10
Derry S
Can't wait to come back this summer, only 3 weeks to go now! Greek dancing not to be missed, and super staff and food!! Not forgetting Mama, we're frantically learning some Greek so we can try and have a wee chat with her this year. See you very soon! Derry aka Father Dwayne and Gwynn Moy Aresi, Mono Ligo. xxxx
9/10
Jaimie K

Koukas has an extensive menu and the staff are very pleasant. Having eat in a few places in Tsiivi I would rank this in my top 2 or 3. The main draw back being that the decor is not as nice as some other eateries, it is a bit too harshly lit and lacks the romantic atmosphere couples are probably looking for. Having said that the prices and food are out of this world, Greek fare being its speciality although the menu is so extensive you won't have a problem finding something to suit your needs if you are not into Greek food. Keep up the good work guys!!!!
10/10
Albert X
excellent restaurant fantastic food the best staff in zante. dino welldon my brother cip up the good worck.
8/10
Wayne S

The best Kontosouvli in town.
6/10
Becky T

Wasn't too sure on Koukos. The grilled feta cheese was gorge but the lamb kleftiko was odd. The lamb was baked in a parcel with roast potatoes - fine, but also ham, sweetcorn, runner beans!! I've never eaten kleftiko like that before and was quite disappointed with it.

The staff were polite and helpful but the meal felt very rushed - we were in there less than an hour.

Not bad food, but not my favourite
10/10
Michael O

just as good ever all meals just get better by the year and the ones panos does for you like the lobster was out of this world i could go on all night
10/10
Steve M

Good food, good service, nice restaurant

Steve McDine
6/10
Lisa L

Lovely food, nice friengly staff
Donna C

This is the second time we have visited Zante and returned to Koukas again this year. The staff are great and very good with children. The food is second to none and the best we have found in Tsilivi. I would recommend the restaurant to anyone visiting Tsilivi. Also the Greek Night is not to be missed, the best around and would give a rating of 10 out of 10.

Looking forward to visiting you all next summer.
| | |
| --- | --- |
| Search for Koukos in all of JustZante & the Messageboard | |
More Restaurants in Tsilivi...

Alkis Place | Apollon | Aris Taverna | Asian Feast | Athena | Avgoustis | Balcony | Benikos | Bianco e Rosso | Boomerang Beach Bar | Cafe Romanza | Calypso | Chinese Beijing | Contessina | Courser | Demaras | Dionisios Grill | Dionysos | Drosia | Edem | Family | Giorgios | Golden Fish | Greek Obelix | Greek Taste Souvlaki | Gyroland | Halfway House | Ideal | Il Fatto | Il Gusto | Kolovos Grill House | Koukos | Lamai Restaurant | Limanaki | Local Grill | Majestic | Marios Grill | Menir | Miami Beach Bar | Micriacropoli | Moby Dick | Mythos Grill House | Olive Garden | Olive Tree | Pieros | Popeyes | Premier | Romios | Salt and Pepper | Squid and Octopus | Stamnes | Subway | Sweet Revenge | Sweet Taste | The Brothers | The Med | Trenta Nova | Tsilivino | Valantinas Castle | Wine and Roses | Yum Yum | Zorbas |