Zante Beaches

Tsilivi Reviews
---
Zakynthos Guide
---
Local Directory
---
WalkAbout

Street View Style Tours
---
Zante Maps
---
Tsilivi Taxis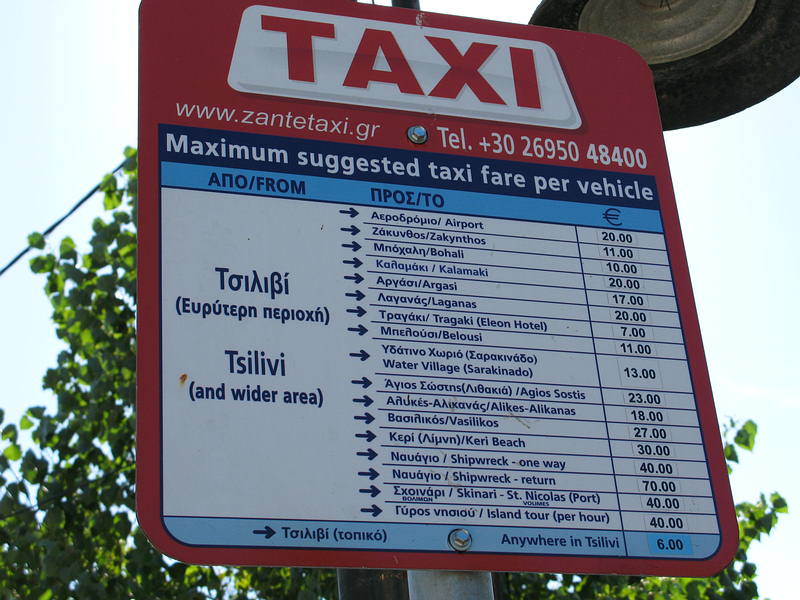 ---
Tsilivi Buses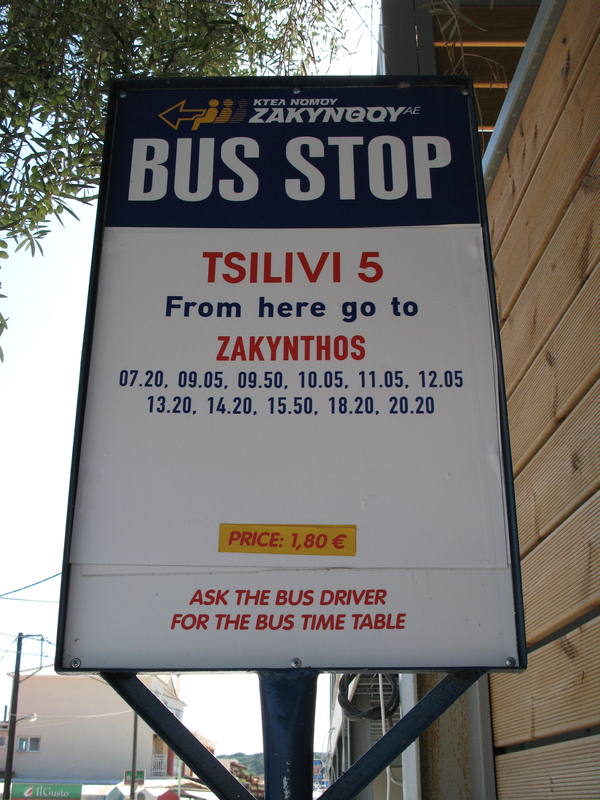 ---

+ Enlarge Map
Golden Fish

(Restaurants in Tsilivi)

10/10
Lesley P
We went to the Golden Fish again this year and again it was lovely. Same friendly staff and the meal was lovely. Sonny was still working there and could remember us going with our sons, 5 years ago. This is a lovel place to eat and we will definetly be back next year. THANKS GUYS
10/10
Krisztina P
Golden fish is the best restaurant in Tsilivi!!!!!!!!! The staff was very friendly, helpfull and handsome! :D The service very quickly, and the food is fantastic!!! And you can meet the best nice boy in the Ireland, but I dont know his name...sorry. His looks like Ronaldo, and I have a picture
10/10
Julie M

What a place ! If your hungry, want good value for money and a meal like back home, well the Golden Fish is the place to go ! We have been going to Tsilivi for a few years now and always make sure we call for that huge plate of fish and chips YUMMY The staff are great, all very helpful and friendly, they deliver to your room and stay open very late, great if you get pekish after your Mythos ! Go on give them a go Oh and have great air conditioning Machine
10/10
Keith I
you all r the best
10/10
Laura W
Visited this resturant for the first time and it was great my boyfriend had the Cod and it was Huge and very very good also very reasonable ,well worth a visit
10/10
Neil F
Big thanks to Sonny and all the other staff the food is superb wether you are having an evening meal (mixed grill) was sublime, or a snack (choclate crepe) on the way home from a night of drinking. These staff will see you right and always have a smile for you. Anyone visiting will not be dissapointed from the choice of the fish and chips or even the homemade pies. hope to see them again very soon
Steve D
Big thanks to Christoff, Bussi, Pedro and all the other staff, you are all legends and we love you to bits, the food is superb wether you are having an evening meal (mixed grill) was awesome or a gyros on the way home from Friends bar at 4.30am, these boys will see you right and always have a smile for you, they are not only our local chippy for a bite to eat they have become very very good friends. Anyone visiting soon please say Stavros and Ruth say hello and saggapo Carragher.......Yammas.
9/10
Mr B
Lovely place to eat, whether you want good old fish and chips or a squid supper ! Highly recommended.

Hope you enjoyed your 21st birthday Sony...or can you not remember ?!!
10/10
Keith I
hi guys see u soon........magic
10/10
Billy R

Brilliant Friendlly Staff. The food is excellent too whether you want a full meal, a lunch or a snack after closing time. Problably the best value meal you will get on your holiday
7/10
Mr B

A nice restaurant, serving a good mix of both Greek and British food. Just like heading down to your local chip shop, with the plastic sauce botles already waiting for you on the table...my kinda place !

You won't get a white pudding supper, but you will get a lovely battered sausage supper !

And the kids will love seeing football legend Ronaldo on the door, earning a bit of pocket money over the summer holidays ( or maybe I'd had one too many ouzos ! )
10/10
Lionel T

Excellent Food and at a very reasonable price. Probably one of the most inexpensive places to eat in Tsilivi but this doesn't mean the quality isn't good. Staff very friendly and helpful. Would definitely recommend at least one visit here !!

Lionel & Sharon.
9/10
Mark P

We had a few meals from Golden Fish they were really good, they even deliver to your room. The

portions are really big one spagetti is enough for 2 adults. Well worth it, give it a try.
8/10
Julie C

We had fish, chips and mushy peas here one afternoon. They were lovely and you got a huge serving!
Andy W

Just do it the food was lovely....
8/10
Zoe Y

Ate here a couple of times, usually about 3 in the morning. Food was fine and the staff are really nice (especially sexy Sonny)
7/10
Krystle J

Only ate here for a quick bite and for a snack at 2am one morning.. Food isnt nothing to rave about but staff are friendly!!!
10/10
Gary A
We ordered from here one night as were staying at the Planos bay it was about 2.30am when we ordered and about 15mins later along came a man on a scooter, Food was great !!
10/10
Dianne F

Hey guys...piggin holiday makers here...

I hope you are looking after the pink pig!!!!!

Thanks again for anothet great helping of your delicious chips!!! Oh and the mince pies are delicious, Ikept pinching some of hubbies!!!!

YAMMAS
10/10
Kim Z

LOVE d chippie - garlic chips, gravy n chips n salt n viginar lol . only place 2 serve us food wen we wer slughtered at 6.15 in d mornin love em. will b back 4 more drunk chippie runs.
10/10
Sarah A
our favourite place in zante!!!
10/10
Lesley P

We have been coming here for the past 3 years and it gets better. It is always lovely and clean and the staff are very friendly and cannot do enough to help you. The meals are very well presented and the portions are ample. The meals are also very cheap and are definetely value for money. You will not be dissappointed if you eat here. They will do any meal to accomodate you (my son had chip wraps) and nothing is too much trouble. Hope to go back next year
10/10
Dianne F

Hi Guys

It is the PIGGIN holiday makers here!!!!!! hahahaha

We called in here most evening on our treck back to our hotel!!! My son was addicted to chips and cheese!!!!!!!!!!!

Service and food is spot on. The staff are hilarious. Mind you they were probably laughing at US!!!! We were on our way home from the pub!!!!!!!!!!

We will be back in September to have another PIGGIN great time!!!!!Yes I will do my best to bring a pig to fit the outline in your visitors book!!!!!!!!!!!!
8/10
Steve U
We had takeaway from here a couple of times during our weeks stay. Highly recommended and just a short walk from our complex at Planos Bay. Not too expensive neither so pretty cool. If you're going to Tsilivi pay this place a visit. You can eat-in or take away. Very good.
| | |
| --- | --- |
| Search for Golden Fish in all of JustZante & the Messageboard | |
More Restaurants in Tsilivi...

Alkis Place | Apollon | Aris Taverna | Asian Feast | Athena | Avgoustis | Balcony | Benikos | Bianco e Rosso | Boomerang Beach Bar | Cafe Romanza | Calypso | Chinese Beijing | Contessina | Courser | Demaras | Dionisios Grill | Dionysos | Drosia | Edem | Family | Giorgios | Golden Fish | Greek Obelix | Greek Taste Souvlaki | Gyroland | Halfway House | Ideal | Il Fatto | Il Gusto | Kolovos Grill House | Koukos | Lamai Restaurant | Limanaki | Local Grill | Majestic | Marios Grill | Menir | Miami Beach Bar | Micriacropoli | Moby Dick | Mythos Grill House | Olive Garden | Olive Tree | Pieros | Popeyes | Premier | Romios | Salt and Pepper | Squid and Octopus | Stamnes | Subway | Sweet Revenge | Sweet Taste | The Brothers | The Med | Trenta Nova | Tsilivino | Valantinas Castle | Wine and Roses | Yum Yum | Zorbas |